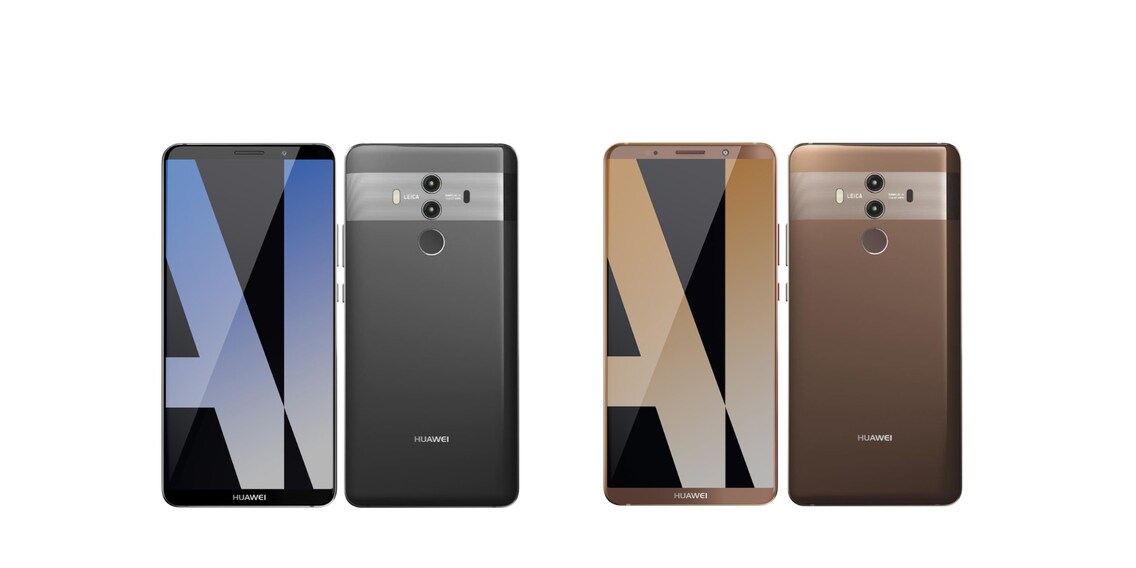 Huawei Mate 10 Pro – chic, strong and striped // Update 24 October 2017

In keeping with the Huawei Mate 10 Pro slogan «I am what I do», the company's flagship smartphones have just been unveiled in Munich. And we've got all the latest information. Are you interested in the Mate 10 Pro with smart pen even though it's normally delivered without one? If so, you'll have to be quick.
Leaks from the past few days were false – at least to some degree. The Huawei Mate 10 Pro doesn't actually come with a pen, but the phone does still represent competition for the Samsung Galaxy Note 8. The reason being that Huawei now also offers a PC mode that works without a docking station. All you need is a cable. The battery is also supposed to last longer.
However, the leaks didn't miss the mark about when the products would be presented. The Chinese Twitter clone site, Sina Weibo, in particular was on the ball. Today was indeed the day that Mate 10 Lite and Mate 10 Pro were on display for the world to see.
According to reports, it only takes half an hour to charge up the 4000 mAh battery. Admittedly, its predecessor could do the job in a mere 20 minutes, but I assume the new Mate 10 has to supply much more technology with energy.
At 178 grams, the device is lighter than many competitor phones. Thanks to an IP67 rating, the smartphone is also dust-proof and able to withstand half an hour underwater at a depth of one metre.
Now you can sing along to music in the shower without damaging your phone. That's even if you fancy a long shower, as the phone features a standby time of up to 505 hours in laboratory conditions and up to 32 hours of call time. When I said a long shower, I really meant it...
What else can the hardware do?
The Mate 10 has an inbuilt dual camera setup with a 20 megapixel and 12 megapixel camera. These are supposed to deliver the best possible photo quality to date on a Huawei phone. The keynote didn't specify whether or not either of the cameras features a wide-angle lens. Just as well I've been testing the phone out for myself. You'll soon be able to see for yourself from the photos I took with the Mate 10 – no keynote photos necessary.
In terms of features and quality, the camera promises a great deal, especially given it's now able to think for itself. Thanks to artificial intelligence, the system can distinguish between 13 settings and optimise conditions for the shot.
To do this, Mate 10 relies on recognising food, cats and probably other animals, too. The latter might seem unusual, but we do live in a time where the Internet is everything. Add to this the bokeh effect and the Mate 10 is set to give pricier phones from industry heavyweights a run for their money.
The Mate 10 lets you view your snapshots on its six inch AMOLED screen. Put simply, AMOLED is a type of screen technology that generates light through electronic activation. TFT (thin-film transistor) is a series of switches that control the current flow to each individual pixel.
This technology allows you to reduce your energy consumption when you use the right wallpaper. You can find out more about that here (in German):
The device is operated as you'd expect and at IFA Berlin it was confirmed it ran on a Kirin 970 processor. And there's supposedly no stopping that beast. The Mate 10 is powered by eight cores with a maximum clock speed of 2.4 GHz. I'll take senior editor Dominik Bärlocher's word for it when he says that's a really good value. Especially if the phone delivers everything it promised in the keynote. Its predecessor, Kirin 960, could almost reach the same speed, but the new Kirin is supposed to feature hardware for artificial intelligence. Thanks to the 10 nm manufacturing process, it now also uses less battery. Other updates include a new graphics unit, which is reportedly 50% faster.
All of these changes combine to make phoning more intelligent. The phone learns to recognise your voice and can distinguish it from background noise. Huawei CEO, Richard Yu, asserted that «the phone can pick up a whisper in a packed underground carriage and turn it into a clear conversation.» Given we live in the commuter country that is Switzerland, I'm sure this will be a welcome feature.
Competition for Samsung's DeX
The Mate 10 Pro exploits the Kirin hardware to its full potential. When you connect a screen via a USB port, the phone turns on desktop mode. Once you've connected a keyboard and mouse using Bluetooth, you have a fully fledged competitor for Samsung's DeX. That system itself is fairly new, having bridged the gap between PC and smartphone in the spring of 2017.
However, unlike DeX, the Mate 10 doesn't just make the mobile comparable to the PC tower. Instead, it involves the device in the setup and turns the touchscreen into a touchpad. Isn't that clever?
It's obvious who Huawei are targeting with the Mate 10. The company's CEO, Richard Yu, kept referring to the integration with LinkedIn, a social media platforms for professionals. And the device can interact seamlessly with the network.
Watch out for those stripes
Is it a zebra? Nope, but it does feature a stripe on the reverse. I happen to like the design. But what I find rather odd is that Huawei doesn't offer the phone in gold, a colour that is so popular on the Asian market. Instead we get mocha, or rather brown.
Apart from the slight colour issue, I personally like the mobile from what I can see on the pictures. That is in spite of the fact, to quote Dominik Bärlocher, «Like any mobile, it is a rectangle with rounded sides.» Even as a self-confessed smartphone cynic, he had to admit the stripe looked impressive. The reverse of the phone is made of glass. Richard Yu explains that several sheets of glass make the Mate 10 drop-proof. Sadly, he didn't specify what height it can be dropped from and still withstand the fall. That's something you'd need to know if you're a butterfingers like me and already have the death of one mobile on your conscience.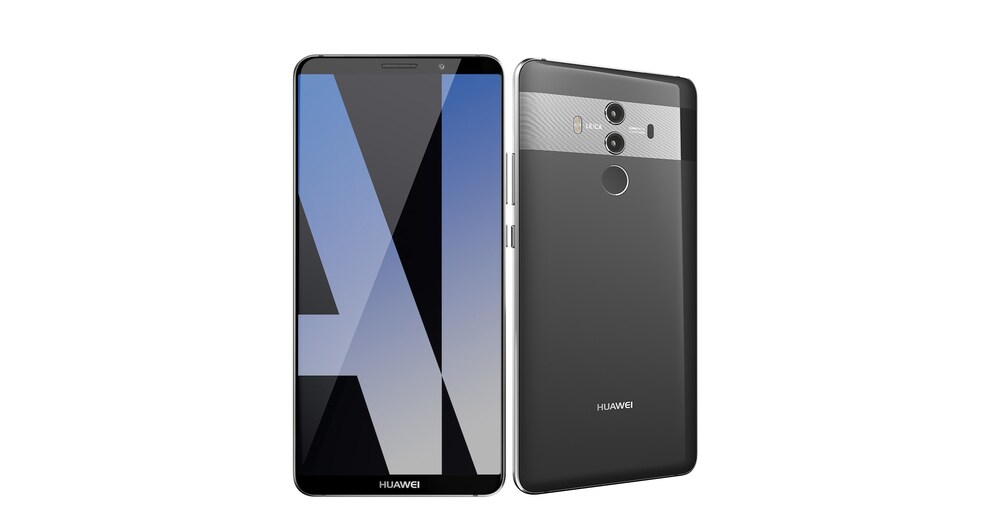 The device makes up for a lack of home button on the front with stripes and a fingerprint sensor on the back.
The Mate 10 Pro has a little brother, the Huawei Mate 10 Lite. According to our product manager, it is set to arrive in handbags and back pockets before the Pro version.
Unfortunately, we don't have any pictures of the Mate 10 Lite yet, as Huawei seem to be focusing their marketing efforts on the Pro version. The pared-down Lite option is for users who don't need a premium handset. That's why it is also slightly cheaper. If you'd rather have all the new features of the latest Huawei series at your fingertips, you're better off with the Mate 10 Pro.
Exploring the new, out-of-the-box Android
The Mate 10 Pro comes with Android 8.0 Oreo. You can read about the latest Android operating system here (in German).
The Mate 10 series is all about open structures, meaning it supports open APIs. But there is a chance that your phone won't support them out of the box. Huawei promises there is a huge update on the cards in the first few months of 2018. Until such time, the neural networks and other AI in the phone have to work hard to keep up, analyse photos and optimise shots and settings for the next snapshots.
So you still want a pen?
Then you can have one. Our marketing team managed to snag a great deal for the first 300 pre-orders. Get in there quick and you'll win a Moleskine set valued at 269 Swiss francs. The writing set can be synched with your mobile phone so you can see your notes live on the screen.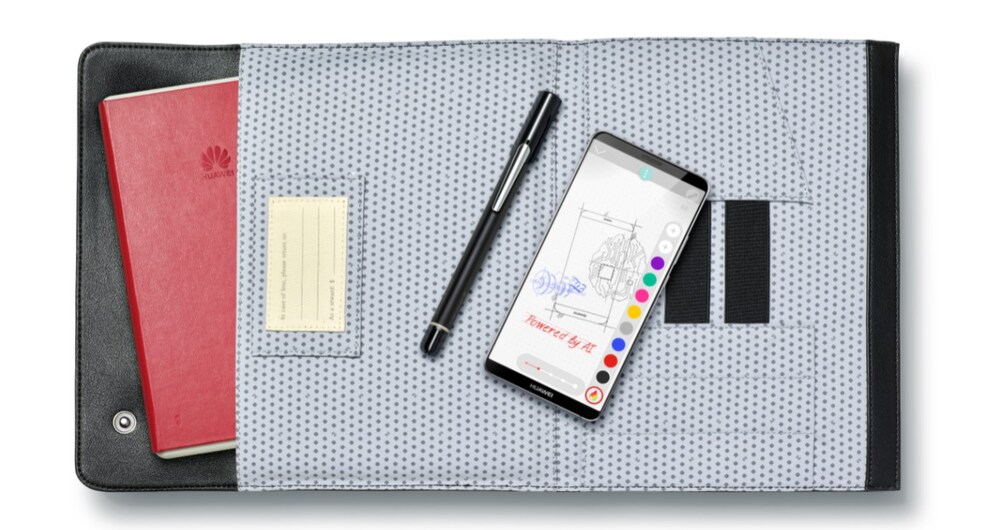 Meet the Huawei-Porsche mash-up
As with the previous Huawei phone, this Mate 10 is also set to feature a premium Porsche design version. We expect this to be available at the end of the year. It makes a nice change for Switzerland to be amongst the first wave of deliveries. Thanks very much, Huawei.
Here's an update: The premium Porsche design version should be available from 1 December and is already in our shop.
Officially available from 1 December 2017
Sales begin on 1 December. We should be able to dispatch orders from that date. Pre-orders are already being taken.
And now for the questions you're probably all going to be asking in the comments
I worked in the digitec customer service department for a long time, so I know the ins and outs of usual questions. I could probably tell you them in my sleep.
To save you some time, I'm going to answer the three most frequently asked questions right here.
Will you be able to ship the Mate 10 on 1 December? Answer: We certainly hope so.
When will the Mate 10 be available in blue and pink? Answer: ASAP, but we don't have an exact date at the moment. As soon as we know, we'll add an update to this article. Keep checking back!

Does the device feature a hybrid slot for dual SIM? Answer: No, it doesn't. It only has a dual SIM. There is no space for a memory card.

If you still end up posting one of those questions in the comments then I'll know you didn't read the article ;-).

While you've been reading this, I've been busy road-testing the new flagship. I'll be back with another article soon, letting you know how the hands-on test went. I'm most excited about trying out the camera and seeing if the battery lasts as long as they claim.

One more tip for the road from the subscription department
Many of our customers aren't aware you can buy any mobile phone you want with our subscription service. It doesn't matter if it's a new flagship or a granny phone you're after. It usually saves you a lot of money. Find out more the subscription service.
Update 24 October 2017
Smartphones
Huawei Mate 10 Pro + Band 2 Pro
128 GB, Midnight Blue, 6", Dual SIM, 20 Mpx, 4G
Smartphones
Huawei Mate 10 Pro + Band 2 Pro
128 GB, Titanium Grey, 6", Dual SIM, 20 Mpx, 4G
Smartphones
Huawei Mate 10 Pro + Band 2 Pro
128 GB, Mocha Brown, 6", Dual SIM, 20 Mpx, 4G
Here are the new bundles that can be pre-ordered now.
---



Testing devices and gadgets is my thing. Some experiments lead to interesting insights, others to demolished phones. I'm hooked on series and can't imagine life without Netflix. In summer, you'll find me soaking up the sun by the lake or at a music festival.
---
---