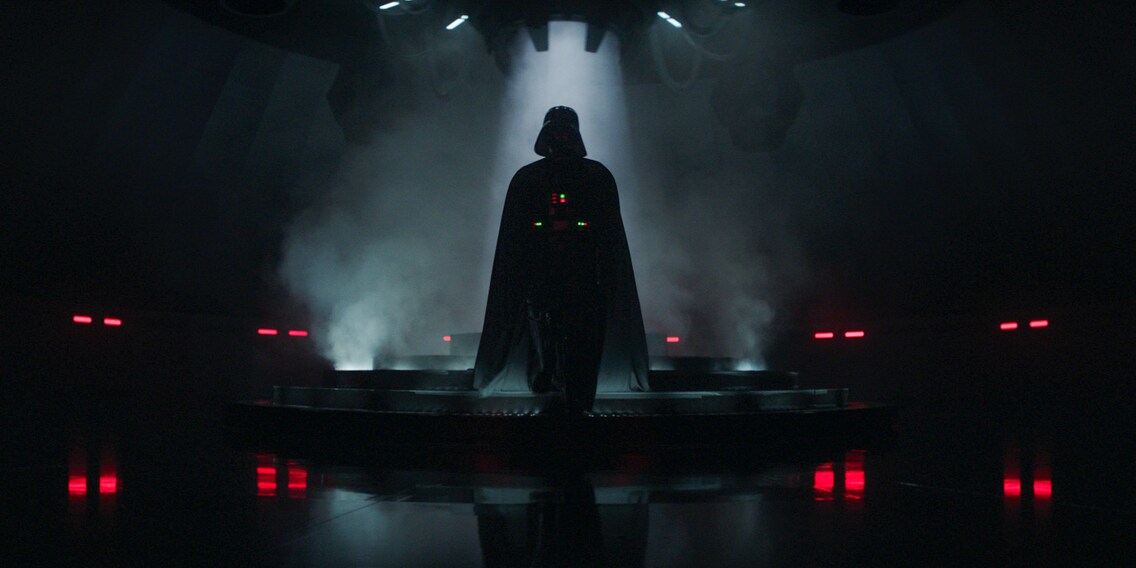 May streaming highlights: the movies and series you just can't miss

Don't know what to expect this month? No matter. Whether Netflix, Disney+, Sky or Prime Video: here are this month's unmissable streaming highlights.
What does a bee use to style its hair? A honey comb, of course. And with that unbelievably cheesy introduction where you don't know whether to laugh or cry, I now present you with the series and films of the month.
Neumatt, Season 1
Michi Wyss (Julian Koechlin) enjoys his life in the fast lane as a coke-snorting corporate consultant in Zurich. But when his father takes his own life, he's forced to return to the family farm – Neumatt. His father had large debts, and Neumatt is on the brink of bankruptcy. What sounds like a plot generated by the Swiss Film Generator is actually a story inspired by the high suicide rate among farmers, as the St. Galler Tagblatt writes. The series has already been shown on SRF. Now it's coming to Netflix. Hey – «made in Switzerland» on Netflix! By the way, colleague Martin Rupf thinks it's great.
Start: 13 May
Where: Netflix
Tokyo Vice
The story behind this 8-part miniseries? It's true. Gloomy. Near incredible. And it starts with a meeting. A meeting between journalist Jake Adelstein (Ansel Elgort) and a member of the Japanese crime network Yakuza. «Erase your stories or we'll erase you,» he threatens. At the time, Adelstein reported for the Japanese The Yomiuri Shimbun, still the world's largest-circulation daily newspaper. Adelstein wasn't only the paper's first non-Japanese reporter. It was also he who, with his reports, for the first time seriously damaged Japan's organized crime, about which very little is known even in Japan. His greatest enemy: Yakuza family boss Tadamasa Goto.
Start: 15 May
Where: Sky Show (Entertainment Pass)
Love, Death & Robots, Season 3
If the multi-Emmy award-winning «Love, Death & Robots» is anything, it's indescribable. Really. In the truest sense of the word. All right, I'll give it a try. So: «Love, Death & Robots» is a smorgasbord of animated short stories in different styles and genres. These range from science fiction to fantasy to horror or even comedies. No limits are set for the creators. No barriers. Only this one rule: every episode has to be about love, death or robots. Okay, somehow I think I've managed to describe «Love, Death & Robots».
Start: 20 May
Where: Netflix
Chip'n'Dale: Rescue Rangers
No reboot! No one wants a reboot. «Chip'n'Dale: Rescue Rangers» doesn't want to be seen as such either. After all, 30 years have passed since the Rescue Rangers caused a sensation. Today their friendship is broken. Their careers given up. Chip (John Mulaney), meanwhile, is an insurance salesman. Dale (Andy Samberg), on the other hand, undergoes CGI plastic surgery, going to convention after convention to revive his former glory days. Haha. I would never have thought that Disney would come up with something so cynical. It's exactly why I can't wait to check it out. Something tells me that the movie will either be totally awesome or incredibly crappy – nothing in between.
Start: 20 May
Where: Disney+
Night Sky
I only became aware of this series because of actor and Oscar winner J.K. Simmons. I adore him. Love (almost) everything he's in, and «Night Sky» might be one of them. First of all, because I think it's brave to give the main roles to two older actors for once. I also find the premise titillating: an elderly couple discovered a buried chamber in their backyard years ago that inexplicably leads to a strange, abandoned planet. They never managed to unravel the mystery surrounding it. Only to preserve it – until a mysterious young man appears in this chamber. An intruder? Or an alien? Only one thing's for certain: the portal hides much more than they dared to imagine.
Start: 20 May
Where: Prime Video
Stranger Things, Season 4 – Part 1
It's a naughty trend that has become all the rage at Netflix: the final season of a series is released in two parts. In other words, the second half of the season will be released two or three months later, and «Stranger Things» is no exception. Part 1 in the finale of perhaps the most popular Netflix show ever – according to this report – will be watched anyway. The series takes place in the 1980s, when movies such as «The Goonies», «Ghostbusters» and «The Terminator» were released, the hairstyles were striking, the clothes colourful and the world by far not as cynical as it is today. «Stranger Things» really does feel as if it was filmed in the '80s, put in a time capsule and sent to the year 2016, when the first season was released. That's exactly what I love about it.
Start: 27 May
Where: Netflix
Obi-Wan Kenobi
«That's fucking Obi-Wan Kenobi» has to be one of the most iconic sayings on the entire internet. Proclaimed by Obi-Wan actor Ewan McGregor himself on the Graham Norton Show, where celebrities go to share funny anecdotes. Ewan McGregor, for example, once chased after a 16-year-old novice driver to reprimand him for negligently ignoring a stop sign. The newcomer looked so thunderstruck that his thoughts were written all over his face. After all, he just got chewed out by… well, by fucking Obi-Wan Kenobi! Why am I telling you this? Because I can't think of a rational reason why anyone wouldn't care about the series. It simply needs to be seen. Full stop.
Start: 27 May
Where: Disney+
---



I'm an outdoorsy guy and enjoy sports that push me to the limit – now that's what I call comfort zone! But I'm also about curling up in an armchair with books about ugly intrigue and sinister kingkillers. Being an avid cinema-goer, I've been known to rave about film scores for hours on end. I've always wanted to say: «I am Groot.» 
---
---
These articles might also interest you
Skeleton Loader

Skeleton Loader

Skeleton Loader

Skeleton Loader

Skeleton Loader

Skeleton Loader