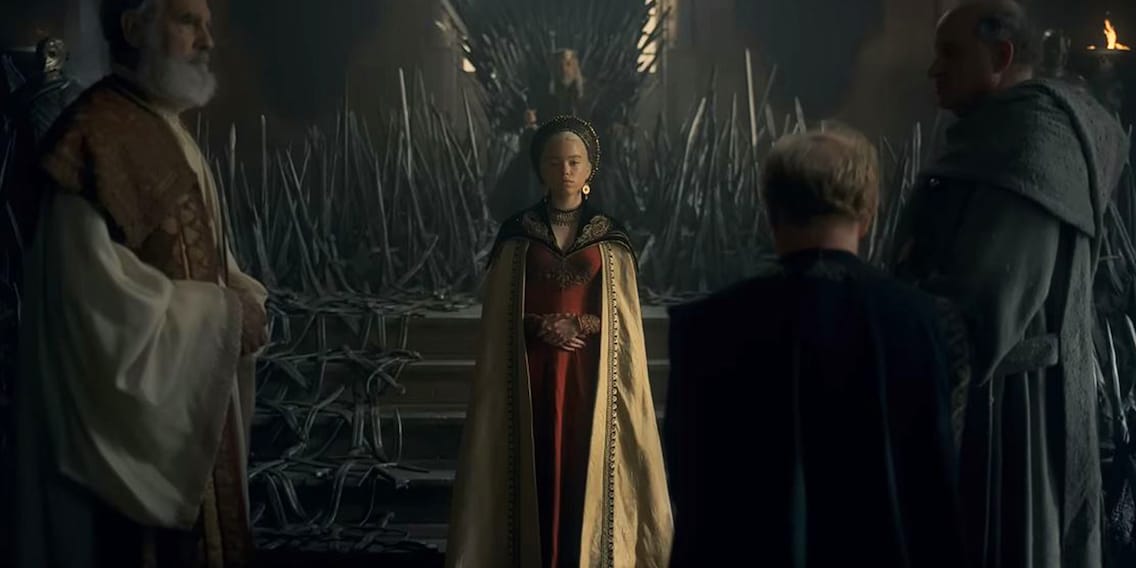 August streaming highlights: the films and series you just can't miss

Translation:
Julia Graham
New month, new streaming highlights. Whether it's on Netflix, Disney+, Sky or Prime Video: here's what you just can't miss this August.
Why shouldn't you ever drink cola and beer at the same time? Because then you'll just COLApse. Wipe the tears of laughter out your eyes because it's time to unveil the best series and films on Netflix and other platforms this month.
Lightyear
It's only just come out in the cinema but «Lightyear» is already on Disney+. I actually haven't seen it yet, although I do usually watch every film that Pixar makes. Sometimes there just aren't enough days in a week for me. Or not enough hours in a day. But my editorial colleague Martin Rupf has seen it. This is his verdict: «I left the cinema after about 90 minutes with a good feeling. After all, with its phenomenal animated images, «Lightyear» briefly transported me into the vastness of outer space. Or as they say in the film: 'To infinitity – and beyond.'» Yip, I'll be watching that.
Starts: 3 August
Where: Disney+
All or Nothing: Arsenal
This «All or Nothing» documentary series on Prime Video has got a great name for itself. No wonder when each series follows a sports team for the whole season. Through thick and thin. The highs and the lows. Victories and defeats. This season spotlights FC Arsenal. As spectators, we get an insight into aspects of club life we've never seen before. For example, in the changing room, when the trainer freaks out during a break if they're behind. Or in the physio room, when players talk about fellow players, coaches or opponents behind their back. Or in the office on the carpet floor club levels, where sports bosses and club owners discuss transfer offers and budgets. It's bloody exciting. And not just for football fans.
Starts: 4 August
Where: Prime Video
Sandman
Calling myth and dark fantasy fans. According to Neil Gaiman's DC comic series, when we close our eyes to sleep, there's a whole other world waiting for us – the realm of dreams. This is where the Lord of Dreams, Dream (Tom Sturridge), gives form to our deepest fears and fantasies as the Sandman. But when Dream is unexpectedly imprisoned for a century, his absence sets a series of events in motion that change both the dream and the waking world forever. That is, unless Dream manages to restore order. That involves travelling through different worlds and times and correcting the mistakes he made during his long life.
Starts: 5 August
Where: Netflix
Prey
You wouldn't necessarily be able to tell from the title «Prey». But you can right away from the trailer that this sci-fi thriller by director Dan Trachtenberg is the fifth instalment of the iconic Predator series. One of the main things that's different about it is the setting in 18th century North America. A young Comanche wants to go against the customs of her tribe and prove herself as a warrior. But when hunting a bear, she suddenly becomes the prey – of a predator – herself. The trailer looks pretty good. It's not as cheap and grotesque as the trashy «Alien vs. Predator» films or «Predator: Upgrade». And director Dan Trachtenberg was involved in the making of «The Boys». That's definitely one going on my list.
Starts: 5 August
Where: Disney+ under «Star»
Thirteen Lives
According to the fantastically recounted National Geographic documentary series «The Rescue», this story follows one of the largest and most underestimated exploits in human history. What's it about? The rescue operation in the Tham Luang tunnel system in Thailand. In the summer of 2018, a Thai football team of twelve children and their coach were taken unawares by a rainstorm while exploring the Tham Luang caves. Their escape failed. Water and debris clogged the kilometres-long cave systems. They were doomed to death. That was until a team of rescue divers appeared, who attempted the most dangerous rescue mission of all time. The race against time began. And one thing's for sure. Finding the football team was just the first «easy» part of the mission.
Starts: 5 August
Where: Prime Video
Locke and Key, series 3
And so we're onto the third... wait, what?! The third series of «Locke and Key»? I didn't even realise there'd been a second series. The first one only came out two years ago. And then there was the pandemic, which put the breaks on all sorts of production. Obviously not «Locke and Key». The creators even managed three seasons in two years. But did it come at the cost of the quality? For me, the first series was already disappointing. I didn't find it scary enough. And was expecting something more like «Stranger Things», especially given the comic format. However, the series has evidently found itself a fan base. What do you reckon? Should I give it another chance? Is the second series better?
ReviewAudio

Serienkritik: Locke & Key ist fantasievoll, aber wenig gruselig
Starts: 10 August
Where: Netflix
Day Shift
Jamie Foxx and Snoop Dogg starring in a high-budget Netflix film with a simple plot, vampires, bloodthirsty kills and the modest claim to just want to entertain us for two hours. That's it. Sounds good to me. Sometimes I'm just that easily pleased.
Starts: 12 August
Where: Netflix
She-Hulk: Attorney at Law
Well, the special effects in the second trailer don't look as awful as in the first. I was shocked. You can still see the effects, but you can tell they're from a series with a bigger budget. Still, they're manageable. Instead, I found myself liking other things. For instance, the way Jennifer Walters aka She-Hulk breaks the fourth wall – like in the comic book format, which by the way didn't come from Deadpool. She-Hulk had been doing that long before. I suspect «She-Hulk» is pretending to be «Shang-Chi». For one thing, Bruce Banner aka Smart-Hulk is still Smart-Hulk. Secondly, Emil Blonsky aka Abomination is still in prison and doesn't take part in underground battles with Wong. And thirdly, because... well, because Wong appears. With the bad news that the universe itself is on a razor edge. Does that mean She-Hulk is also about the multiverse?
Starts: 17 August
Where: Disney+
House of Dragon
Ooft, the expectations riding on this are huge. Finally, the first «Game of Thrones» spin-off series is meant to make up for what the eighth and last season messed up (let's not even go there). Time-wise, the series begins about 150 years before the main show is set. In other words, just before the murderous dance of dragons, the bloodiest civil war in Westeros' history. That was when two Targaryen throne hopefuls were fighting for the iron throne. But by acting so militantly, they weren't just heralding the demise of the dragons, but also that of the House of Targaryen itself. As with «Game of Thrones», «House of Dragon» is produced by creator George R.R. Martin. Miguel Sapochnik was hired as showrunner and director of the pilot episode. This will thrill series connoisseurs as he was the one who directed the elaborately staged «Game of Thrones» episodes «Hardhome» and «Battle of the Bastards». It's set to be spectacular.
Starts: 21 August
Where: Sky Show with Entertainment Pass
Samaritan
It's been 25 years since the biggest superhero in the world dropped off the radar. Maybe he's dead. Maybe he's still alive. Somewhere. All we know for sure is that since this last epic fight, the world has been going to the dogs. Bit by bit. Day by day. Until a boy runs into a grumpy, bearded and inexplicably strong old man (Sylvester Stallone). Is it really him, the superhero that everyone is missing and the one who could restore order? Is this Samaritan? I like the trailer. And when it comes to superhero stuff, Prime Video has a few really strong contenders up its sleeve. Who's up for «The Boys», «Invincible» and «The Thick»?
Starts: 26 August
Where: Prime Video
Andor
«Andor» has what it takes to be the next «Star Wars» series no one was waiting for but that everyone will love. But why is that? It all comes down to one name. Tony Gilroy. He's the producer, author and showrunner, and this is his project. His baby. And I'm glad it is. Because whatever pie this 65-year-old American has his finger in, something great usually comes from it. Take «Nightcrawler», for example, which his brother staged and for which he co-wrote the script. Or when he was advisory producer for «House of Cards». Or – and this is where we link back to «Star Wars» – in the now iconic hallway scene in «Rogue One», where Darth Vader shreds through pitiful rebels. This wasn't created under the actual «Rogue One» director Gareth Edwards, who had already left the project by this point because he didn't agree with the massive reshoots. The scene was actually created under Tony Gilroy. He was heaved on board by Lucasfilm to finish work on the film. And it was a success. «Rogue One» is still considered one of the most popular Star Wars films of the Disney era. Also, or these days, because of the hallway scene. So, all in all, I have a very good feeling about it.
Starts: 31 August
Where: Disney+
Update 1 August: Of course, it had to be on the team's day off that Disney released a new trailer (see above) and announced that «Andor» won't be starting on 31 August. Instead, it's set to hit streaming screens on 21 September – but with three episodes released at once.
Start (new): 21 September
---



I'm an outdoorsy guy and enjoy sports that push me to the limit – now that's what I call comfort zone! But I'm also about curling up in an armchair with books about ugly intrigue and sinister kingkillers. Being an avid cinema-goer, I've been known to rave about film scores for hours on end. I've always wanted to say: «I am Groot.» 
---
---
These articles might also interest you
Skeleton Loader

Skeleton Loader

Skeleton Loader

Skeleton Loader

Skeleton Loader

Skeleton Loader