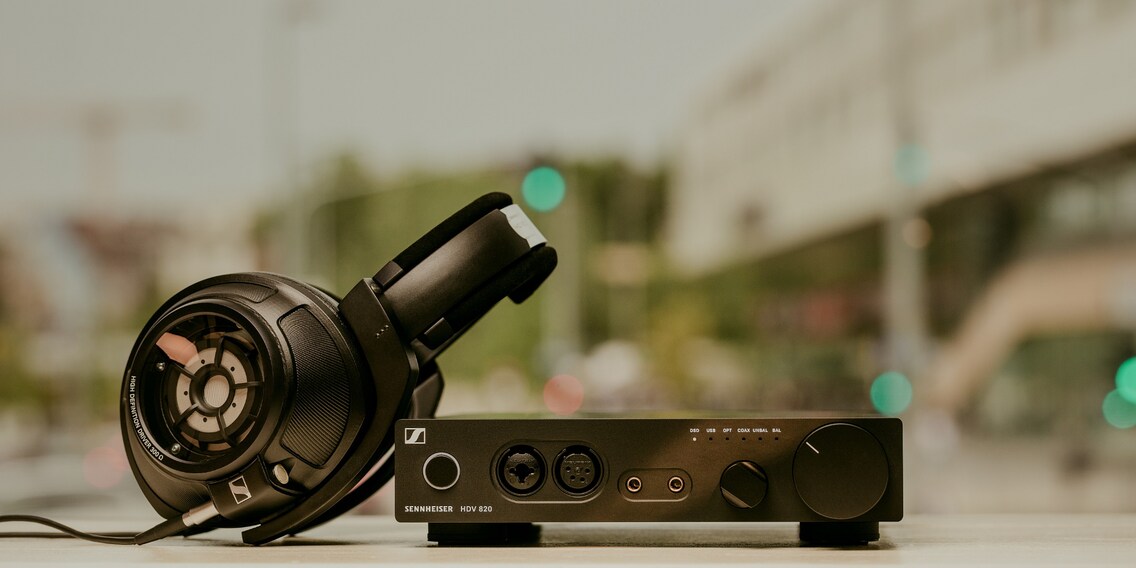 The most exciting audio products at CES 2018

Router loudspeakers or headphones with 4G and OLED touchscreen – this year's CES has seen a range of exciting, quirky and unaffordable new audio products.
When it comes to audio devices, there was one topic that you couldn't miss at CES 2018: voice control. To find out more about this hype, read the following article.
For years, there have been more innovations surrounding headphones and portable loudspeakers than in the home sector. This year's products include novelties as well as new versions of existing products and range from affordable to outrageously expensive.
Sony's versatile in-ear headphones
Sony has debuted the WF-SP700N, totally wireless, splash-proof (IPX4) sports earphones. It features noise cancellation, but can also filter in ambient noise if you wish. It's said to have a battery life of up to nine hours. The WF-SP700N is optimised for the Google Assistant.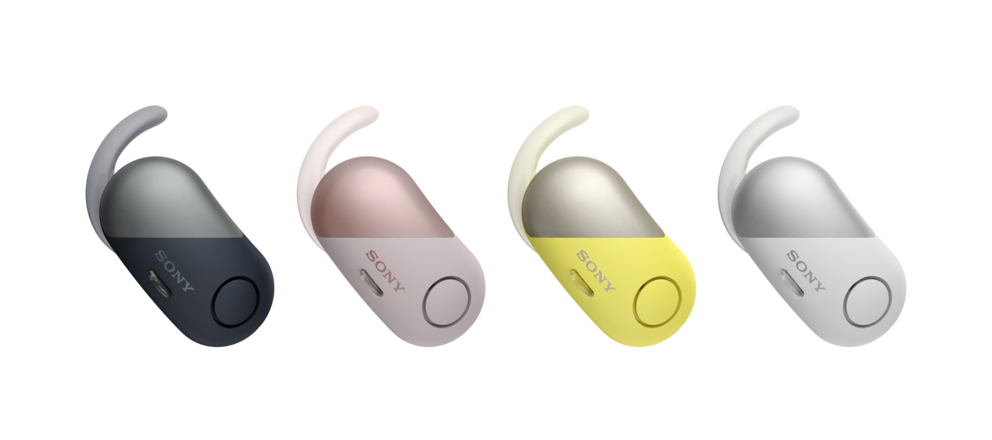 If you can't wait for these earphones to be released, here's a similar product from our shop – without Google Assistant and IPX4 rating.
Sennheiser shows off the HD 820
With open-back headphones, sound passes through the cups. Many people like this, as they don't feel cut off from the surrounding world.
The downside is that open-back headphones don't isolate your music from the world and most of us don't want the people around us to hear our music, too. The new HD 820 is Sennheiser's attempt to combine the advantages of open-back and closed-back headphones. Featuring glass transducer covers, the sound is shielded from your surroundings, as with closed-back headphones. At the same time, as Sennheiser state, the sound field of the HD 820 is wide open.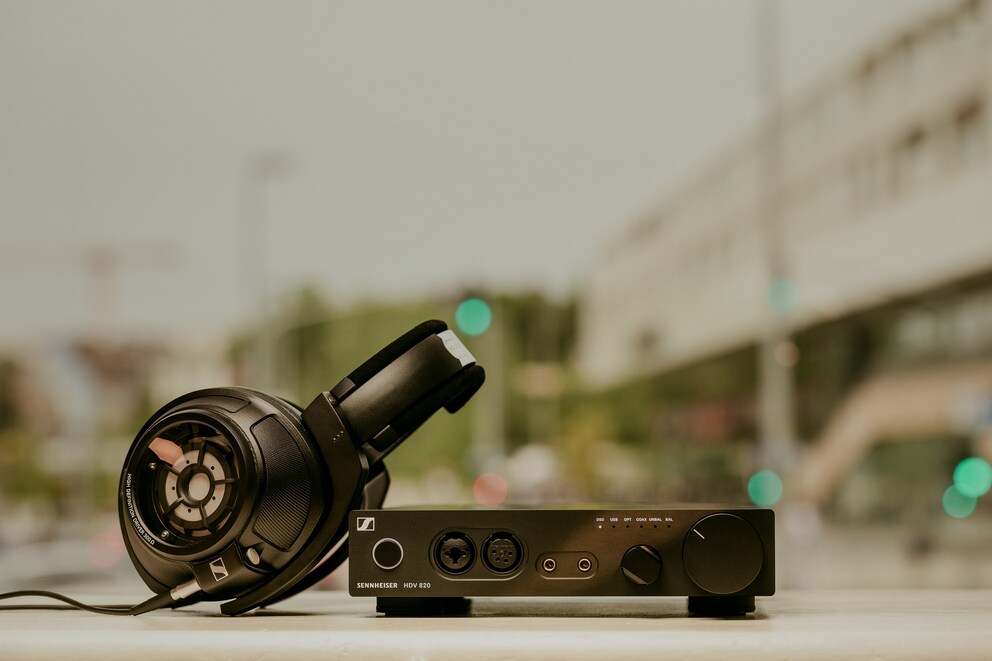 The headphones amplifier HDV 820 is the perfect match for the HD 820. Striving to be "the new audiophile standard for closed-back headphones", these headphones can only go with an amplifier of the same quality standard. The headphones (with or without amplifier) will be available from early summer on and will be rather pricey (the recommended retail price in Germany is 2399 euro).
Soundbar with 13 speakers
Sennheiser has never launched a soundbar yet, but presented a prototype soundbar with 13 speakers at CES. Designed to produce virtual but realistic 360-degree audio, this new soundbar might not sound like an innovation, but the result is said to be hugely impressive.
The 2-in-1 loudspeaker and router
They're better known for PC hardware than for audio products, but Asus are also full of surprises. AT CES, the Taiwanese company presented Lyra Voice, a loudspeaker with integrated router. As the name implies, it connects with other Lyra hubs to create a mesh system. Unsurprisingly, Lyra Voice features Amazon Alexa.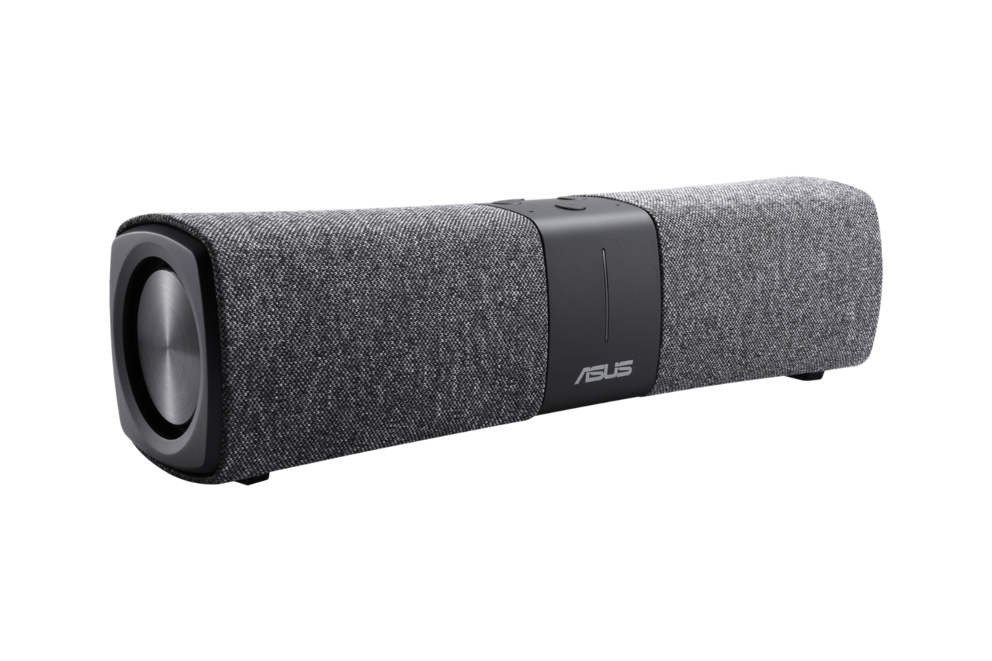 Music from your smartwatch
Storing up to 500 songs, the new Garmin Forerunner 645 connects with Bluetooth headphones and provides phone-free music. This might not impress you at first sight, but keep in mind this is a smart device that only weighs 42 grams and has a battery life of up to 12 hours (168 hours in standby). This watch has arrived in our shop, but is not yet available.
In-ear headphones AKG N5005
These in-ear headphones feature four sound filters: bass boost, reference sound, semi-high boost, and high boost. The five-way headphones promise "ultra-low distortion, accurate mids and crystal-clear highs." The AKG N5005 is likely to be released in spring and it will surely be pricey. I'm guessing close to four digits. The price includes these high-quality headphones as well as an array of accessories, including four sets of ear tips, three sets of SpinFit ear tips, two detachable cables, a carrying case, cleaning tools and an aeroplane adapter.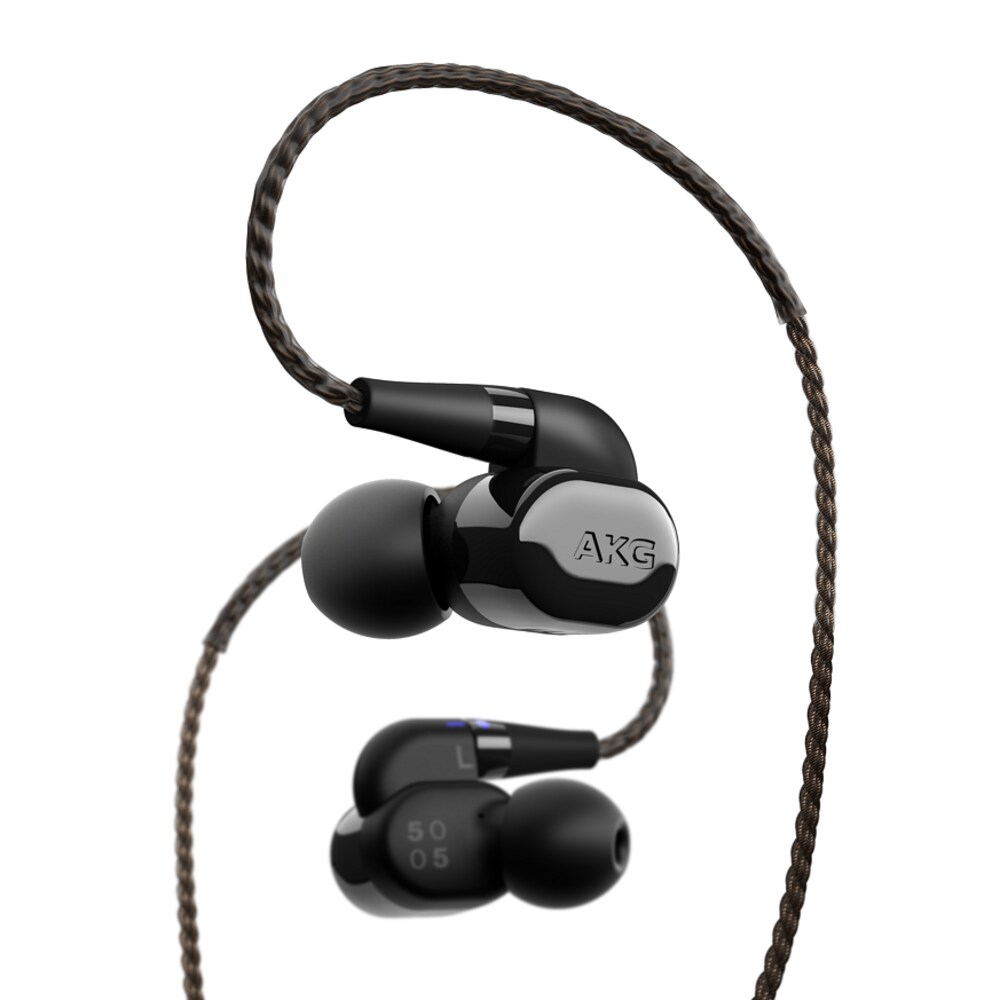 If you like the sound of the AKG N5005, check out these in-ear headphones, which are available immediately.
Debussy Clair and Debussy Nathaniel
Debussy's luxury headphones now feature OLED and 4G. Debussy's top of the line model is called Nathaniel and costs 5,000 dollars; the model pictured below is the Debussy Clair. Our learning: Almost any technology can be built into headphones. What remains to be seen is whether it's worth it.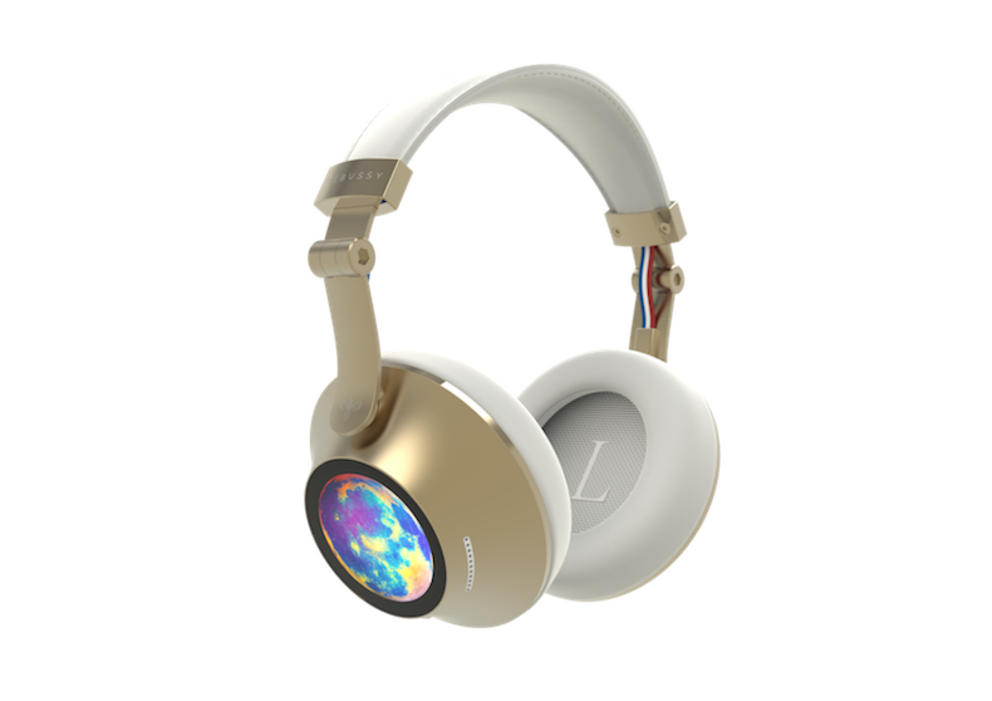 B&O update
Bang & Olufsen has updated its wireless premium headphones BeoPlay H8 (on-ear) and H9 (in-ear) and named the new models H8i and H9i. According to B&O, the headphones feature improved battery life. The H8i now has up to 30 hours playback; twice as long as its predecessor. On top of featuring improved sound quality, H8i and H9i are able to connect to two devices at once.
Samsung's S-Ray
Samsung unveiled an exciting new concept, developed from its C-Lab (Creative Lab) program. The S-Ray is a portable speaker that directs acoustic waves to only one person's ear. If this really works, the S-Ray has the potential to offer the advantages of headphones – minus the disadvantages.
Bluetooth headphones for great demands
We have Beyerdynamic's Amiron Home on offer. According to Cnet, Beyerdynamic presented the Amiron Wireless at this year's CES. These wireless headphones, planned to be released in spring, might well be the best Bluetooth headphones out there.
Quite a bit of bling
Why wear earrings if you could have in-ear jewellery? Monster's design of the wireless in-ear headphones Airlink Elements is rather exquisite, to say the least.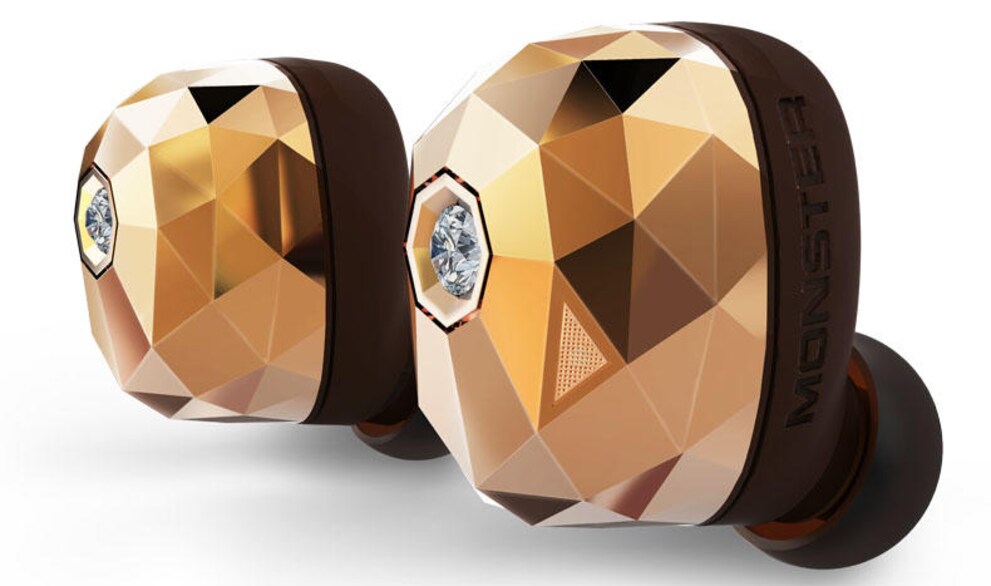 The Airlink Elements make the Airlink iSport look quite subtle. These in-ear headphones, also truly wireless, are in our shop, but not available yet.
This version of the Monster iSport is already available, but comes with a neck cable that connects the earbuds.
---



My interest in IT and writing landed me in tech journalism early on (2000). I want to know how we can use technology without being used. Outside of the office, I'm a keen musician who makes up for lacking talent with excessive enthusiasm.
---
---
---
These articles might also interest you
Skeleton Loader

Skeleton Loader

Skeleton Loader

Skeleton Loader

Skeleton Loader

Skeleton Loader