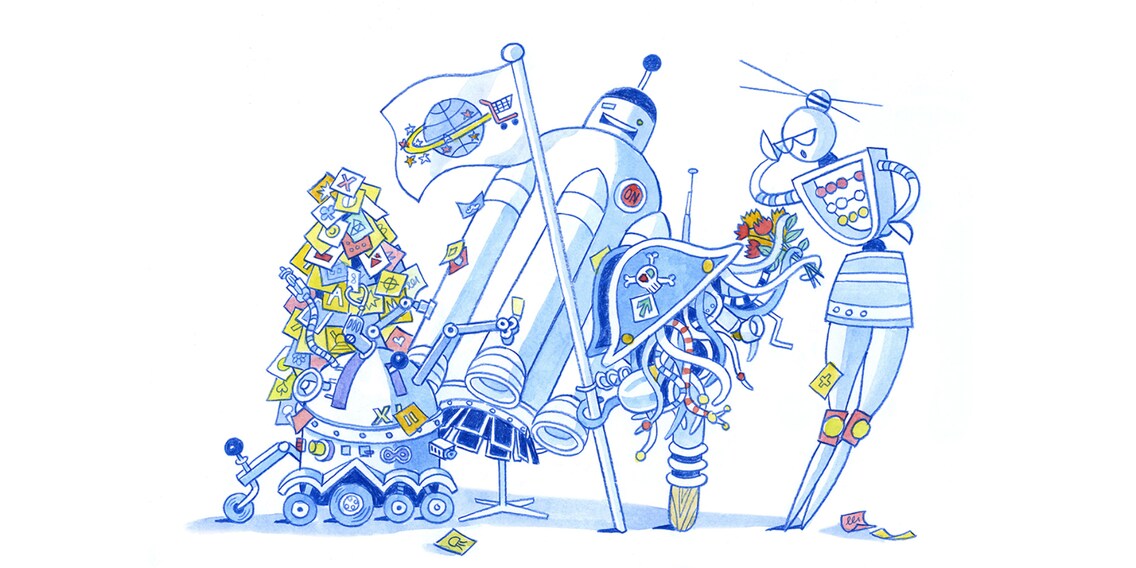 Pirates sailing close to the wind
Shortly after the turn of the millennium, digitec was launched. Back then, not more than a handful of nerds would have put their money on the gamer startup growing into a booming e-commerce company within a few years. The recipe for success? Staying true to their values – even at rough sea.
Many success stories of this type happen in sleek Silicon Valley or the pulsating start-up hub of Tel Aviv – not in Switzerland. But we're not one of many. Having said that, if someone had told the company founders Oliver Herren and Florian Teuteberg that their company, Digitec Galaxus, was going to become the largest Swiss online retailer and expand to Germany at the end of 2018, surely they would have reacted with no more than a shy smile. A Swiss company taking the plunge into what's probably the most competitive and price-sensitive online market in Europe is definitely daring – or let's say, piratesque.
The good old magic formula
But how was this possible? Now that's a question that also made the management crew of Digitec Galaxus think. What's the magic formula behind the company's success? Finding the answer to this question is incredibly challenging, so the management hired a host of consultants and asked them to identify the magic formula. Bullshit – this is exactly the opposite of what happened. A round of recaps and a few beers had to do to get to the heart of the matter. The answer? In addition to hard work, good timing and a bit of luck, Digitec Galaxus did one thing right: they stayed true to their values. Whether as a start-up, SME or market leader – the Digitec Galaxus motto has never changed: if all employees pull together and are «cooperative», «innovative», «piratesque», «responsible» and «ambitious», we create positive energy. Motivation and determination let us make big dreams come true and achieve extraordinary results.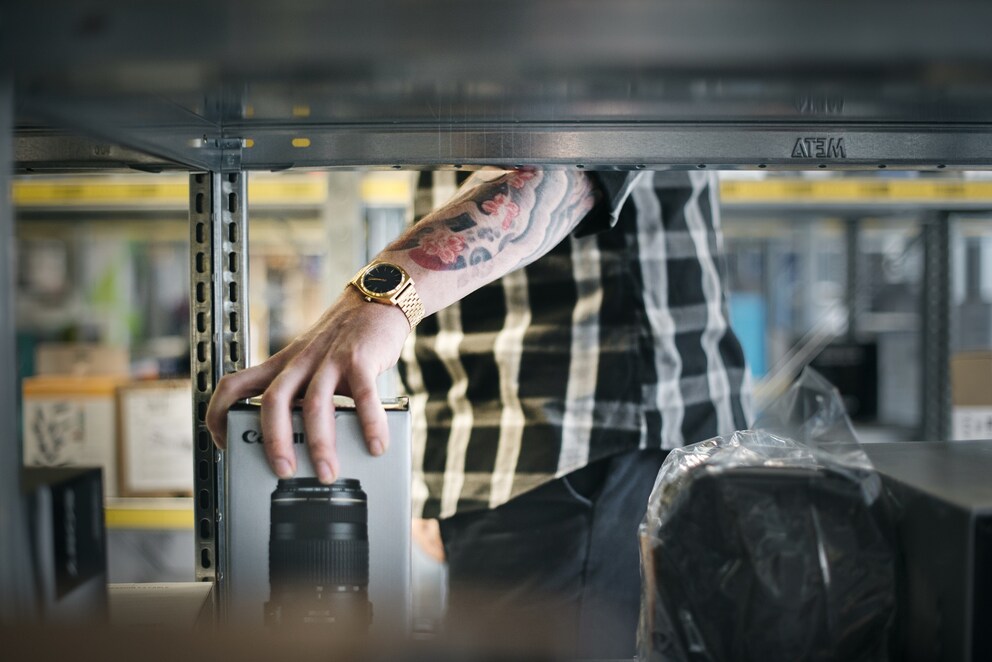 Just empty words?
So you think that sounds like idle talk and empty HR promises from the war for talent era? You're right! What on earth do five adjectives say about corporate culture? Nothing. Exactly. It's time to dig a little deeper, fathom the soul of Digitec Galaxus and tell you more about our values and our company heroes.
The aim of this series is to share the unmistakable Digitec Galaxus spirit with all those who shop from us, want to know more about us or step aboard of our company ship. One thing's for sure: be it in the Wohlen warehouse, in the Lausanne shop, at our headquarters in Zurich or in our Hamburg start-up – our actions are all based on the same principles. We live the unmistakable Digitec Galaxus spirit every day and everywhere. National and international growth hasn't changed a thing. If anything, it's reinforced our commitment to our company values.
We have defined what it means to live the Digitec Galaxus values and which company hero always reminds us to do so – have fun reading about each one of them here:
cooperative
innovative
piratesque
responsible
ambitious
---
Making sure employees and media know what's up at Digitec Galaxus is my job. But without fresh air and a lot of exercise, I basically stop functioning. The great outdoors provides me with the energy I need to stay on the ball. Jazz gives me the tranquility to tame my kids. 
---
These articles might also interest you
Skeleton Loader

Skeleton Loader

Skeleton Loader

Skeleton Loader

Skeleton Loader

Skeleton Loader