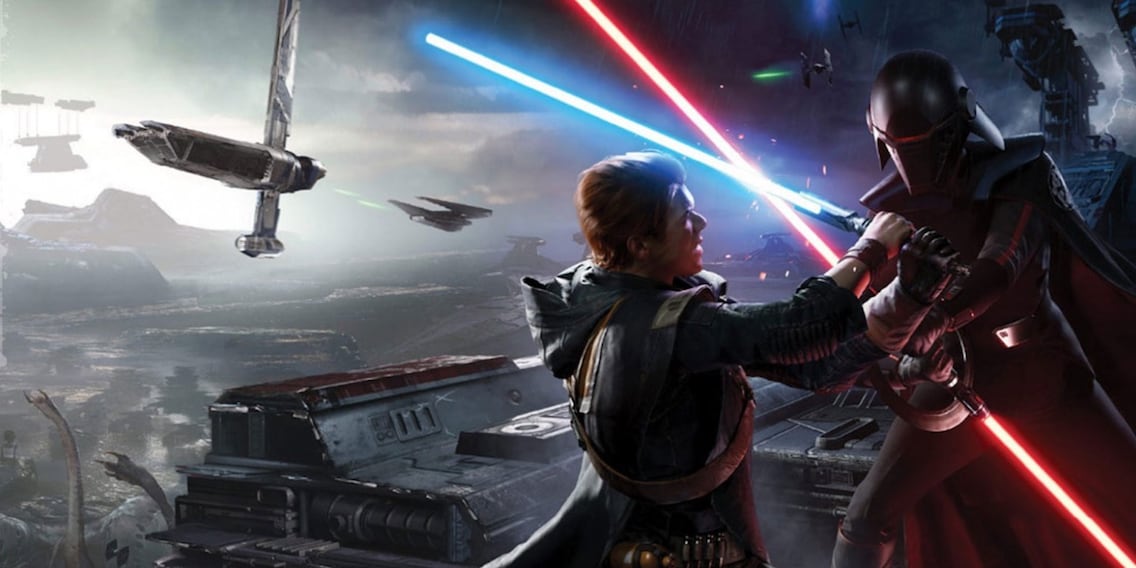 You've decided. These are your best games of 2019.

130 titles competed to become Game of the Year. In the end, we got a clear winner and a bitter battle for second place. There were even surprises far from the top.
Around 1,500 digitec users participated in our vote to find the best video game of 2019. I had pre-selected around 130 candidates. Only including games officially released this year. Due to the large pool of titles, some games only received a few votes. Which is why I excluded any contenders with less than 10 votes from my list.
And here are the top 10.
Number 10: «Metro Exodus»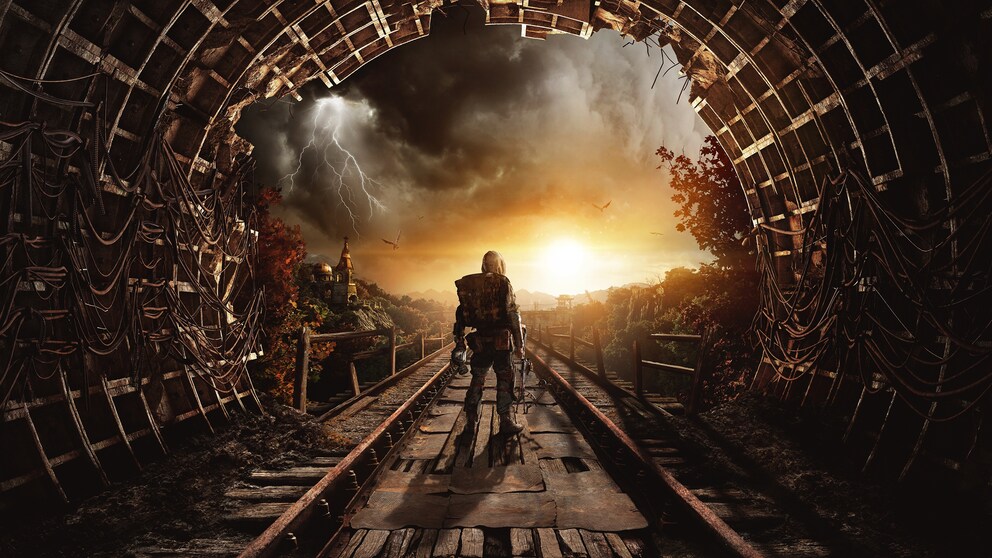 At 33 votes, the third entry in the «Metro» series just manages to squeeze into 10th place. The open world is now considerably more based around the surface than the usual underground train system. A good choice on the part of developer 4A Games. The post-apocalyptic flair of a Russia infested by mutated monsters and bandits is still thrilling, even a third time around.
Number 9: «Age of Empires II: Definitive Edition»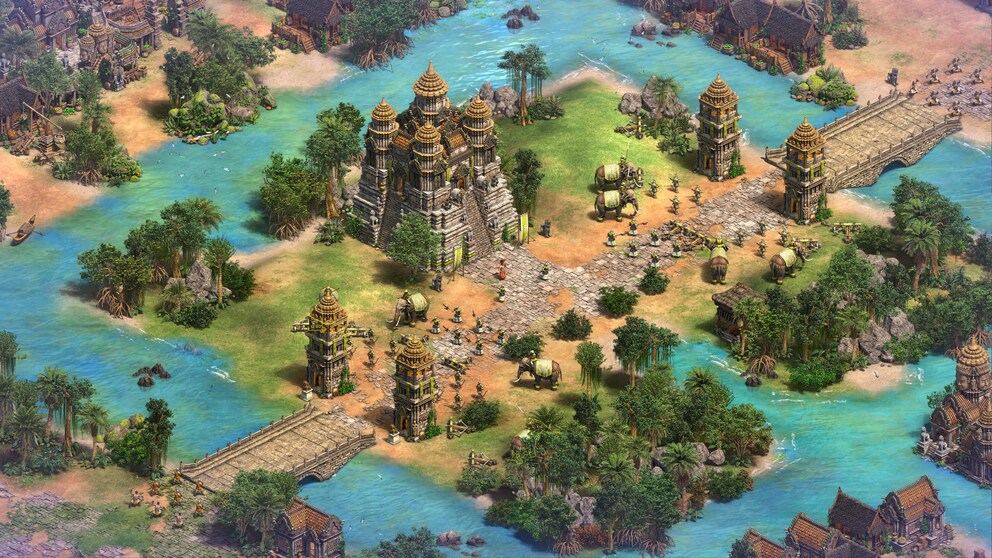 So much work went into the Definitive Edition of real-time strategy classic «Age of Empires II» that it was nominated for Game of the Year. Clearly, the right decision, as it achieves 9th place at 38 votes. The game is better and more beautiful than ever, hyping up the awaited fourth entry loads.
Number 8: «Death Stranding»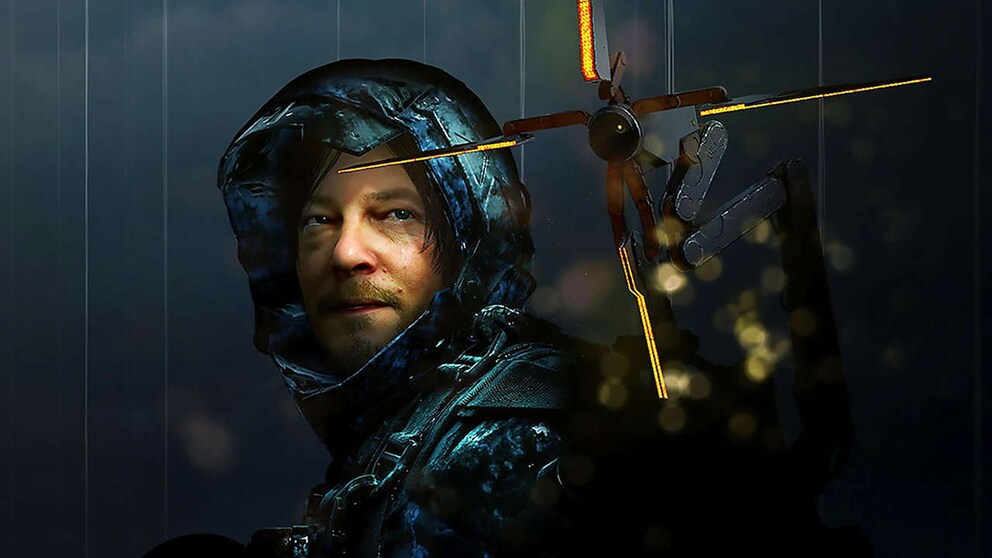 Hideo Kojima's experiment paid off. The beloved auteur bet a lot on his delivery simulator. Weird concept, but apparently there's an audience for it. A surreal world of floating ghosts that are only visible when strapping a baby in a water tank to yourself. Try making that at Konami. Fifty of you gave it your approval.
Number 7: «World of Warcraft Classic»
When selecting the candidates, I wasn't 100% sure whether this title deserved a spot. Technically, it's a re-release of a 15-year-old game. However, many people celebrated as if it were new and some even played it for the first time. I gave in, it went on the list. And I'm lucky I did, as it got as high as seventh place with 53 votes.
Number 6: «Sekiro: Shadows Die Twice»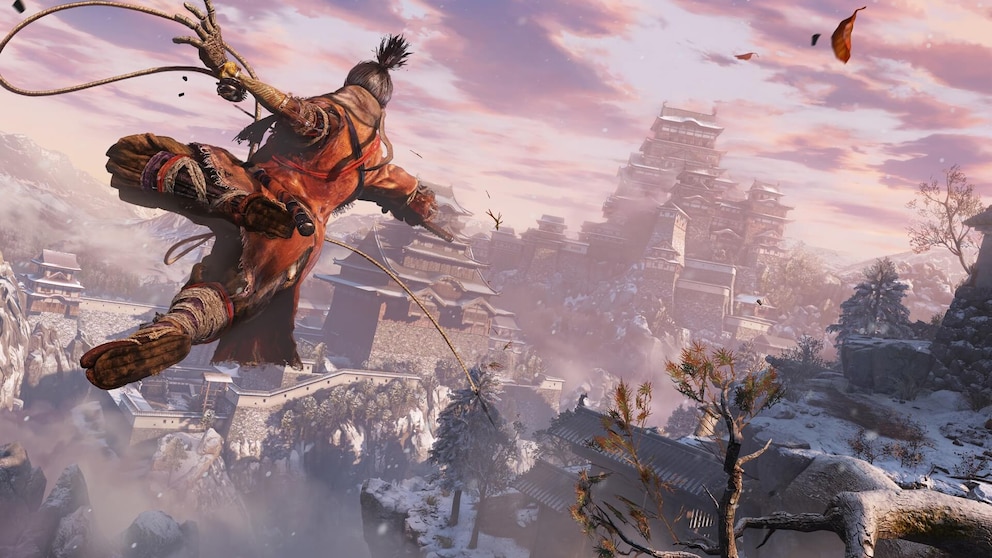 From Software can do no wrong. Once again, their game follows the tried and true method of challenging combat with iconic boss fights in a mysterious world. Even with its infuriating qualities, at 63 votes, it caps of the bottom half of the top 10 at sixth place.
Number 5: «Borderlands 3»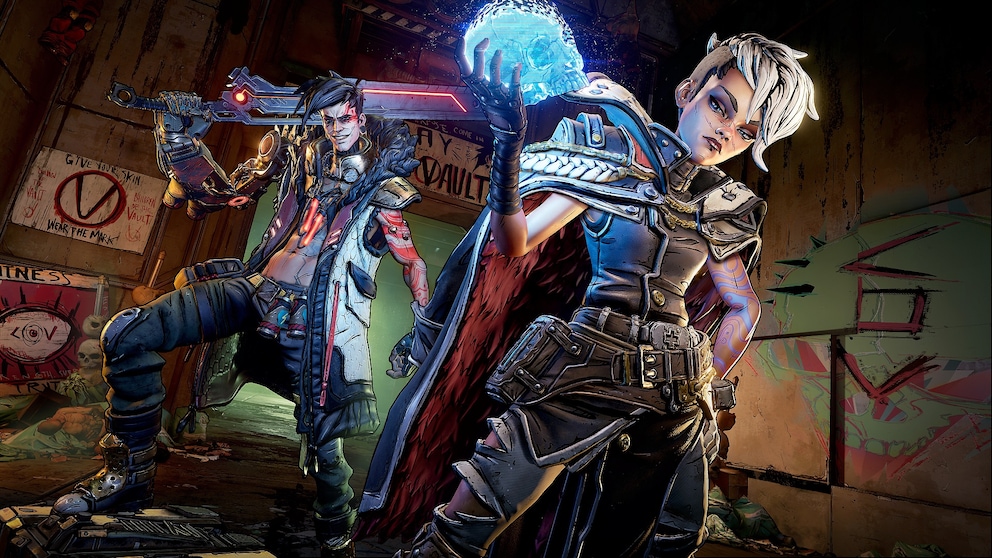 Even though it's not exactly what you'd call original, Gearbox' «Borderlands 3» does just enough to once again entice players back to Pandora. The looter shooter formula combined with whacky characters – led by babbling robot Claptrap – is just fun. At least, that's what 92 of you think.
Number 4: «Anno 1800»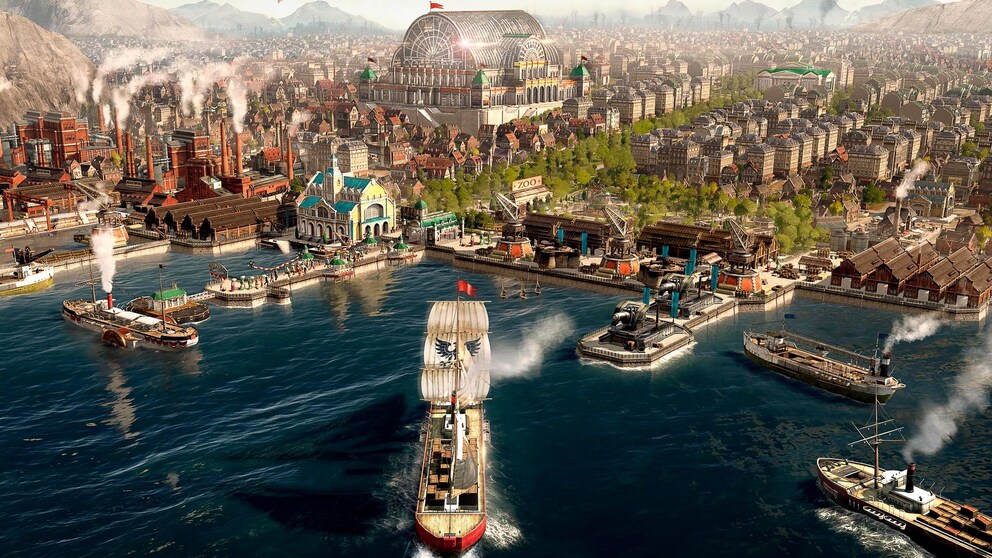 Our Let's Play of «Anno 1800» was one of our most successful gameplays of the year. Which makes ranking the economic simulator at number four more than reasonable. The beautiful graphics don't hurt either. You gave it 97 votes.
Number 3: «Apex Legends»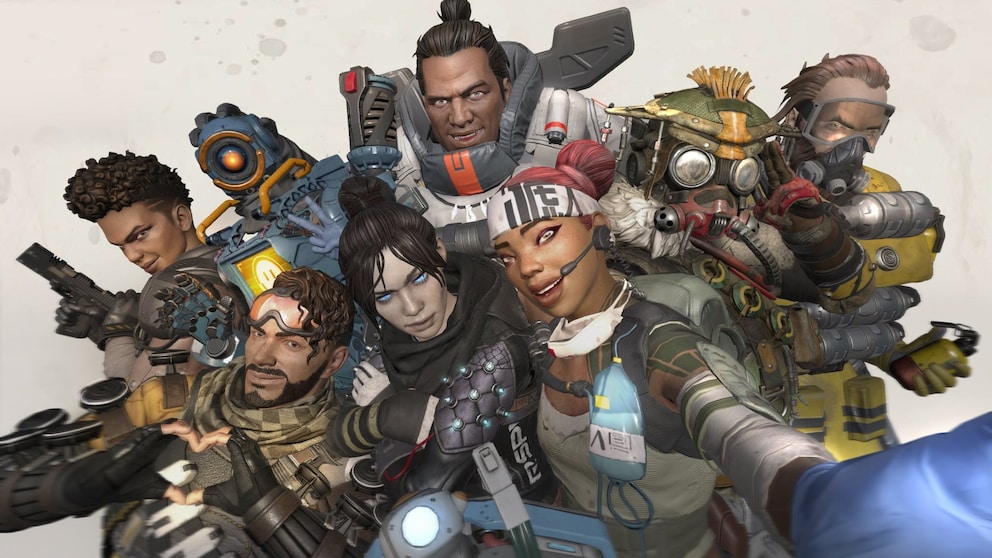 There's a fierce battle raging on our podium. Developer Respawn starts us off with the last truly successful Battle Royale game. «Apex Legends» is fast-paced, accessible and encourages teamwork through its rigid three-player design. For 102 of you, it was the best game of 2019.
Number 2: «Call of Duty: Modern Warfare»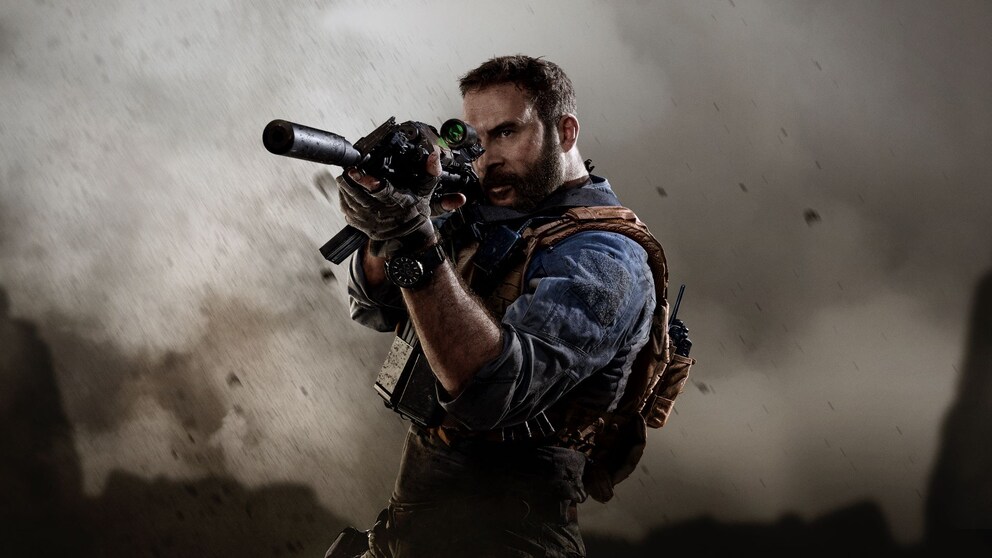 With only four more votes than «Apex Legends», «Call of Duty: Modern Warfare» just reaches the second spot ahead of its shooter rival. At long last, we finally get a «Call of Duty» game with both an impressive single player and multiplayer mode. It didn't even need a Zombie or Battle Royale mode to make a big impact among fans.
Number 1: «Star Wars Jedi: Fallen Order»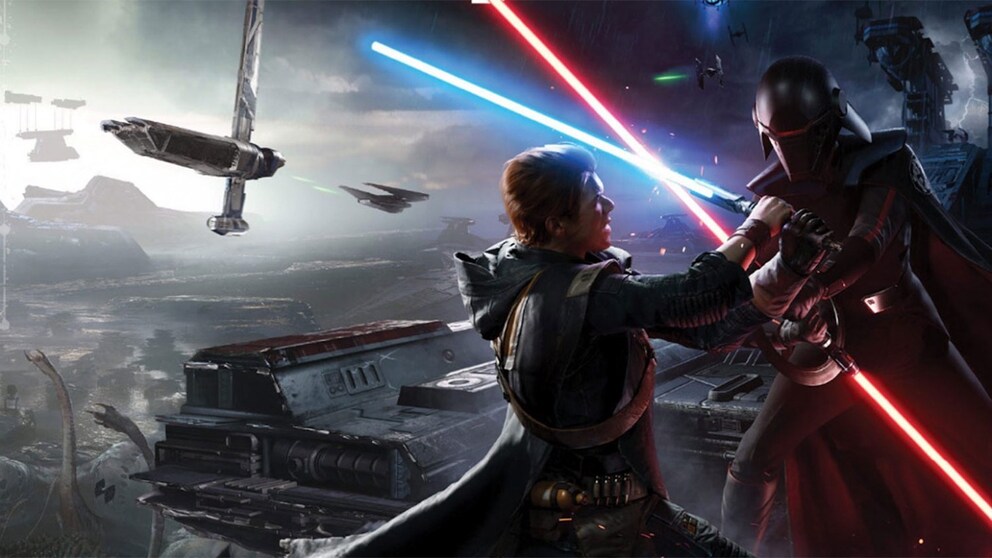 Beating out its competitors by a mile, the first real single player «Star Wars» game in years deservedly earns the top spot. Fans waited for ages. Respawn, represented twice in our top 10, proves once again that no other studio can rival them at making epic action games. From start to finish, you can't get your eyes off the screen. A gripping story, impactful combat and characters that stay with you for years to come. «Fallen Order» is nearly the perfect package. A sequel is a no-brainer, and just like 145 of you, I'm really excited for it.
Here's the entire ranking of games with 10 votes or more.
| Game | Votes |
| --- | --- |
| Star Wars Jedi: Fallen Order | 145 |
| Call of Duty: Modern Warfare | 106 |
| Apex Legends | 102 |
| Anno 1800 | 97 |
| Borderlands 3 | 92 |
| Sekiro: Shadows Die Twice | 66 |
| World of Warcraft Classic | 53 |
| Death Stranding | 50 |
| Age of Empires II: Definitive Edition | 38 |
| Metro Exodus | 33 |
| Pokémon Schwert und Schild | 33 |
| The Outer Worlds | 33 |
| The Legend of Zelda: Link's Awakening | 32 |
| Transport Fever 2 | 32 |
| Resident Evil 2 | 31 |
| Days Gone | 25 |
| Luigi's Mansion 3 | 22 |
| Need for Speed Heat | 21 |
| Planet Zoo | 21 |
| Control | 20 |
| Life Is Strange 2 | 19 |
| Call of Duty: Mobile | 17 |
| Tom Clancy's The Division 2 | 17 |
| Tetris 99 | 15 |
| Untitled Goose Game | 15 |
| Slay the Spire | 15 |
| Tom Clancy's Ghost Recon Breakpoint | 15 |
| Kingdom Hearts III | 13 |
| Super Mario Maker 2 | 13 |
| Far Cry New Dawn | 12 |
| F1 2019 | 11 |
---



Being the game and gadget geek that I am, working at digitec and Galaxus makes me feel like a kid in a candy shop – but it does take its toll on my wallet. I enjoy tinkering with my PC in Tim Taylor fashion and talking about games on my podcast http://www.onemorelevel.ch. To satisfy my need for speed, I get on my full suspension mountain bike and set out to find some nice trails. My thirst for culture is quenched by deep conversations over a couple of cold ones at the mostly frustrating games of FC Winterthur. 
---
---
These articles might also interest you
Skeleton Loader

Skeleton Loader

Skeleton Loader

Skeleton Loader

Skeleton Loader

Skeleton Loader