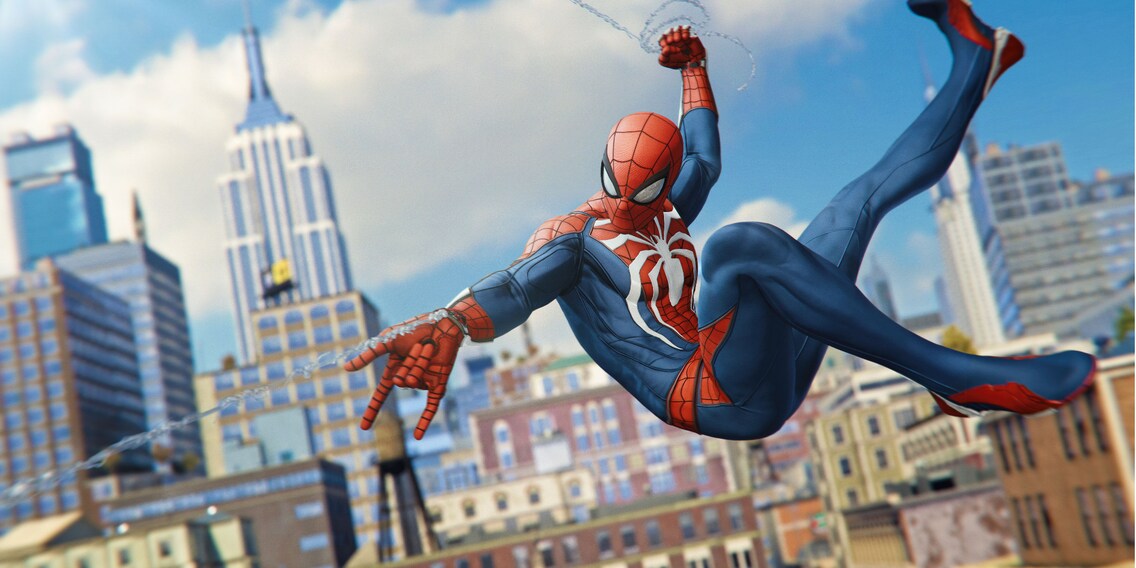 You've decided: These are the 10 best games of the year

2018 is almost over. About time to nominate the game of the year. We asked you to vote and you did. Let's take a look at the winners.
It's been a great year for us gaming enthusiasts – we've been spoilt for choice. To find out which game truly blew the minds of our digitec Community members, I asked you to vote for your favourite game of the year. I gave you over 100 titles to choose from. The result? It was a close race. Here's your top 10.
10. «Call of Duty Black Ops 4»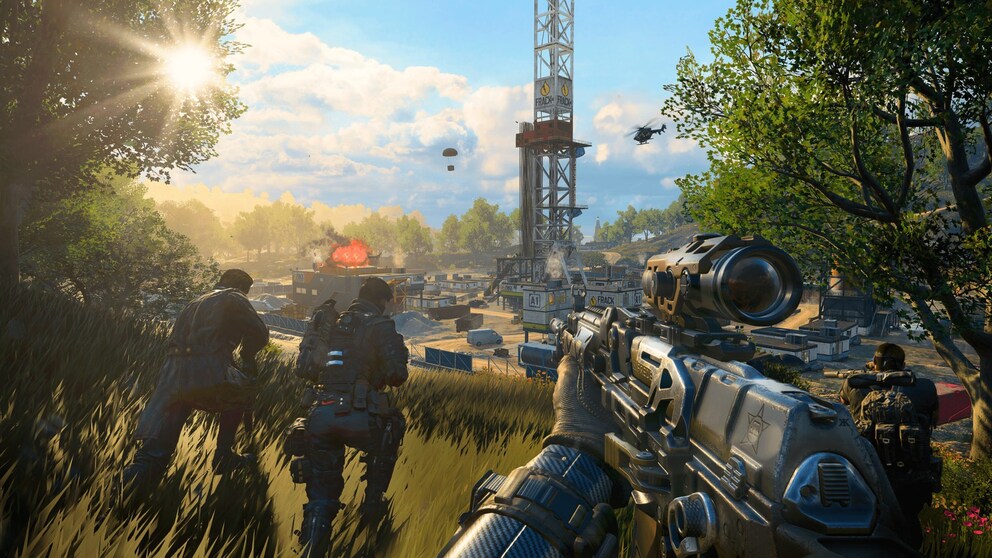 If we look at the percentage every game scored, this multiplayer series shares the tenth place with «Shadow of the Tomb Raider», «Monster Hunter: World» and «Detroit: Become Human». However, the absolute numbers reveal that the latest shooter is a tiny bit ahead. The newest addition proved particularly popular: the Blackout Mode. True to the motto «A good copy is better than a bad invention», the «Call of Duty» series now also has its own Battle Royale mode. And it's great fun.
9. «Forza Horizon 4»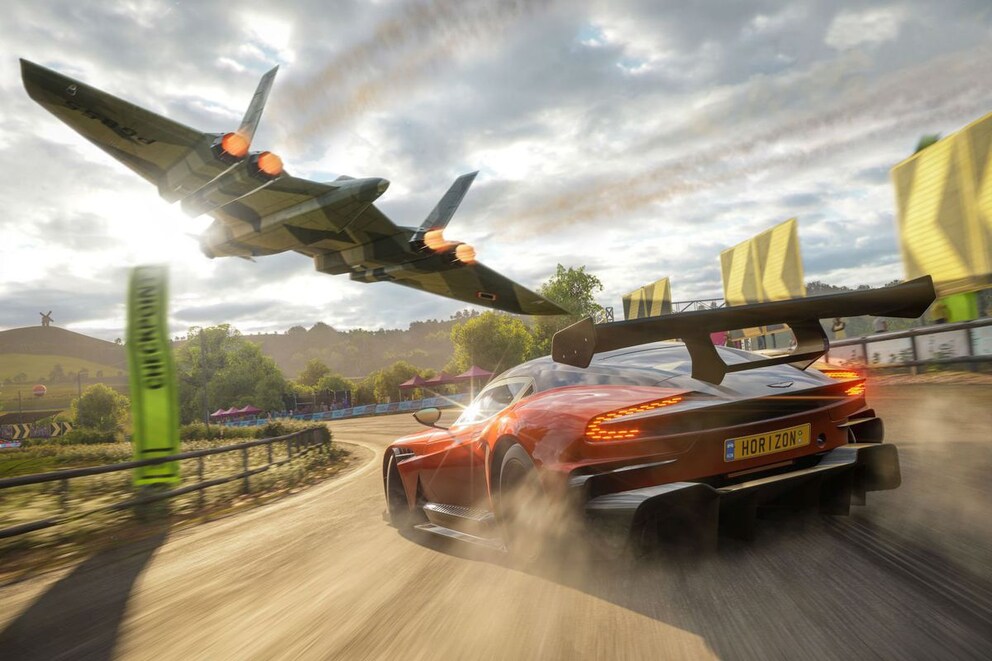 Again, three titles ended up with the same percentage of votes. A closer look shows that Microsoft's racing game suffered a close defeat against the others. Nevertheless, it's a respectable result for «Forza Horizon 4», which was achieved by providing a huge selection of race cars, great graphics and beautiful seasonal effects.
8. «Pokémon: Let's Go, Pikachu! and Let's Go, Eevee!»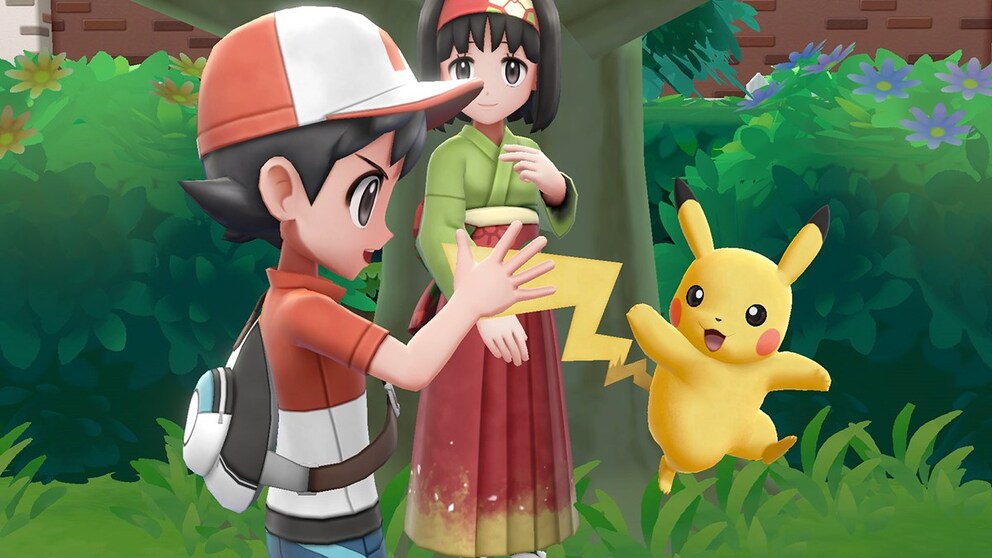 The remake of the classic «Pokémon Yellow Version» isn't only an enjoyable trip down memory lane for nostalgics, it's also a gentle introduction for newcomers. Cute graphics, slightly simplified gameplay and a clever link to «Pokémon GO» make this game a must-have for all fans.
7. «Spider-Man»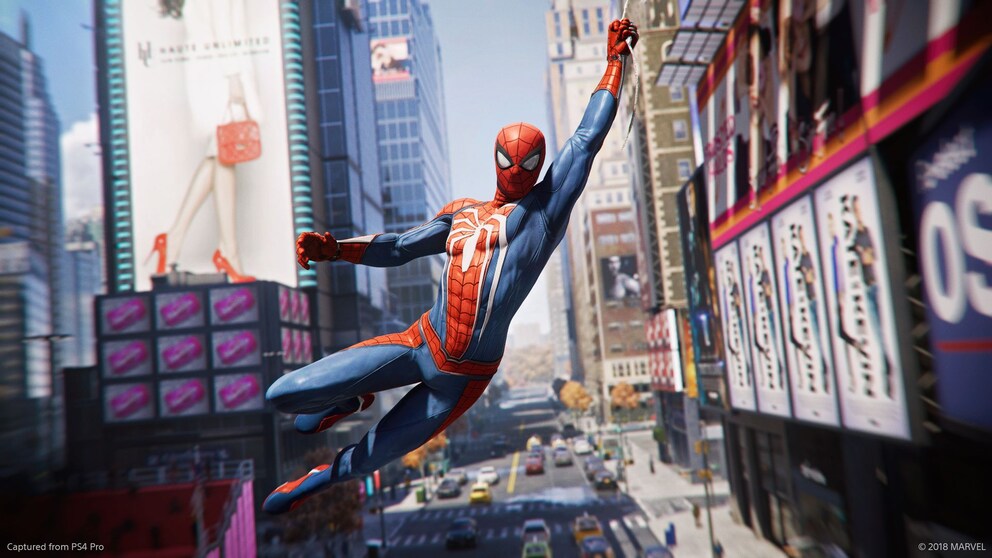 After a long series of lousy «Spider-Man» games, most of us had given up hope that the stroke of genius, «Spider-Man 2», could be repeated. But with «Marvel's Spider-Man», fans of the friendly spider from next door can now also enjoy their very own «Batman Arkham». Swinging through the streets of New York in a quest to keep the people safe is one of the highlights of this year.
6. «Super Smash Bros. Ultimate»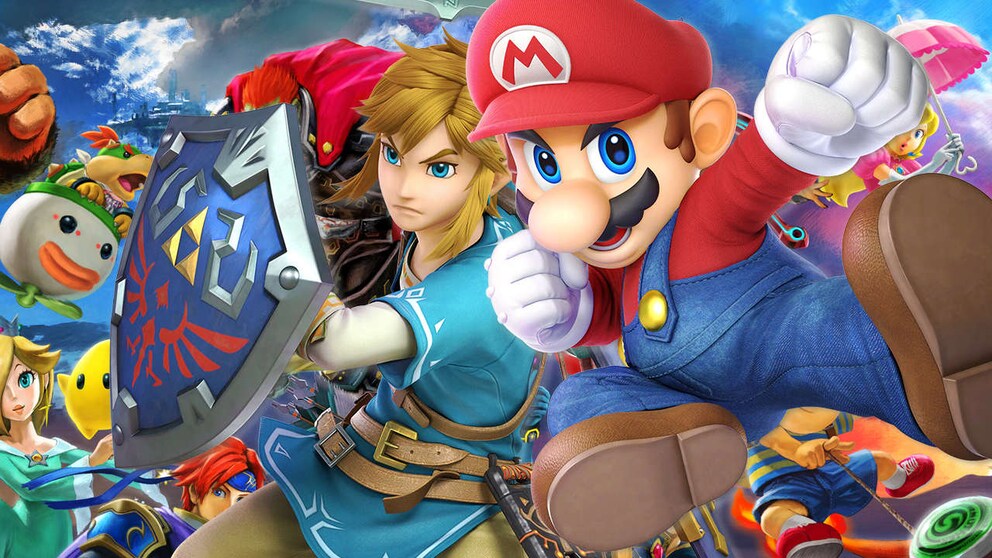 «Super Smash Bros. Ultimate» offers a choice of 74 crazy characters – and every one of them gives you a different gaming experience. In addition to the classic, chaotic, friendship-destroying multiplayer action, there's a pretty darn good single-player mode. It's a really decent package that Nintendo has put together.
5. «Battlefield V»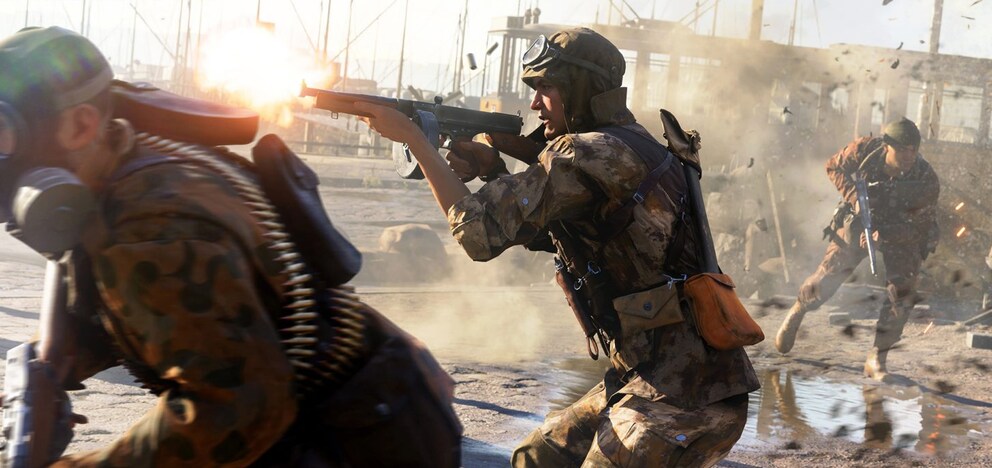 Back in the trenches of the Second World War, it's time to destroy anything that gets into your way. Houses collapse, tanks explode in spectacular fashion and the huge battlefields guarantee the type of chaos you know and love from «Battlefield». To boost team play, all squad members can now revive each other. Ditching fee-based DLCs and Premium season passes is also a welcome decision.
4. «Far Cry 5»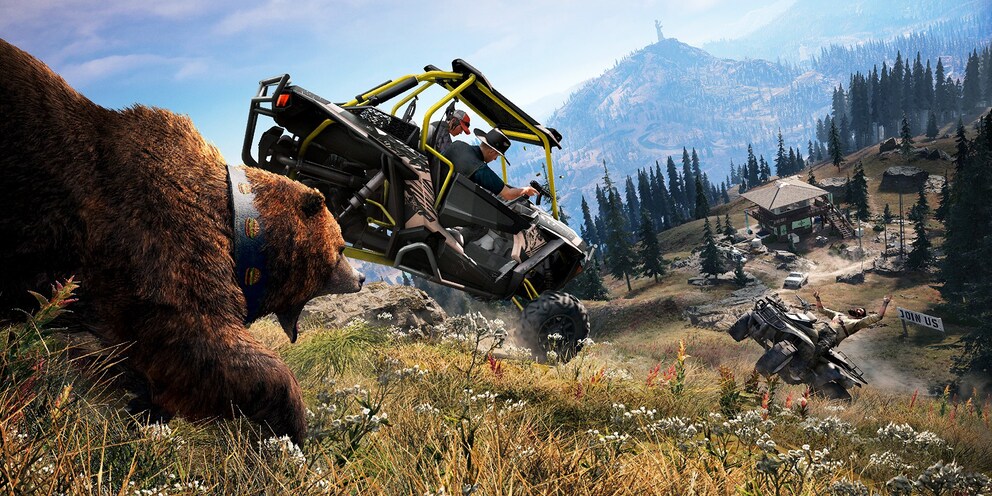 Even though the story only evolves slowly, the latest part is again a colourful playground that invites you to linger. On top of all kinds of weapons and vehicles, the furry companions, such as Cheeseburger the Bear, were certainly one of the reasons why this game scored so many votes. If you haven't had enough, you're in for a treat: The sequel will be out in February.
3. «Assassin's Creed Odyssey»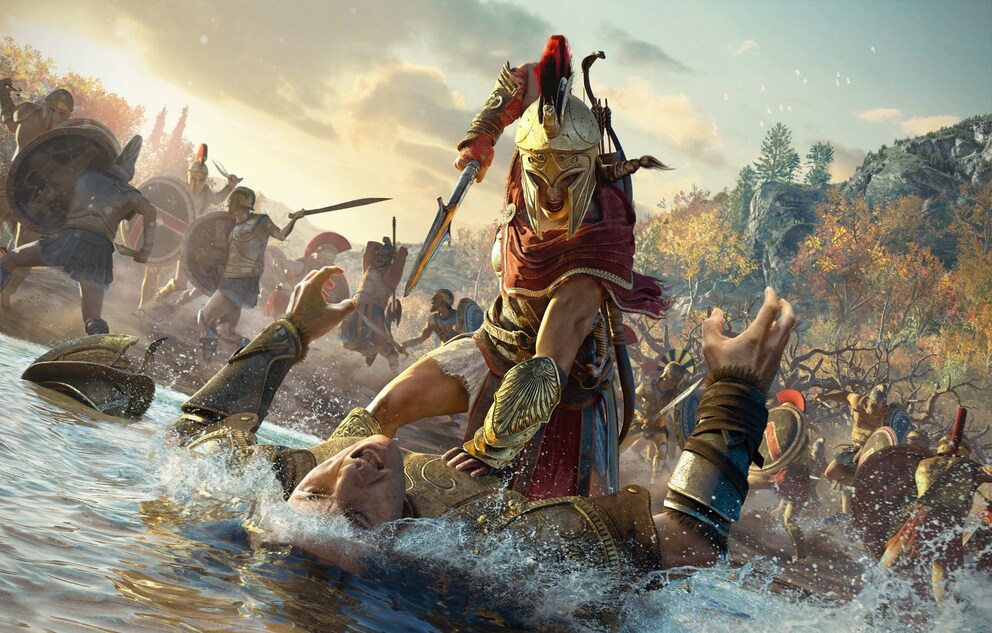 It's not only the name that causes confusion: «Odyssey» also looks a lot like «Origins» at first glance. On closer inspection, however, the newest part introduces quite a few innovations and especially an immense and highly detailed game world that wants to be explored. On top of this, there are mythical monsters, plenty of new role-playing elements and two charismatic main characters that you'll love to accompany on their odyssey.
2. «God of War»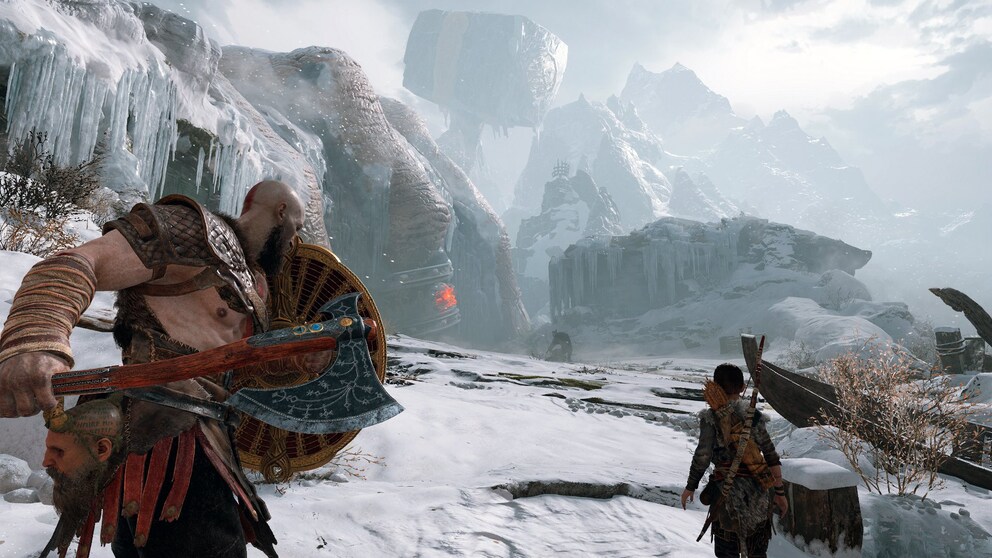 One of the biggest surprises of the year is that the rather one-dimensional Spartan warrior Kratos has turned into such a complex and exciting personality. This epic adventure of father Kratos and son Atreus through the Nordic mythical world is captivating from beginning to end. The journey of the two protagonists is not only physical, but also psychological. Combined with stunning graphics, fantastic staging and a massive fighting system, «God of War» more than deserves second place.
1. «Red Dead Redemption 2»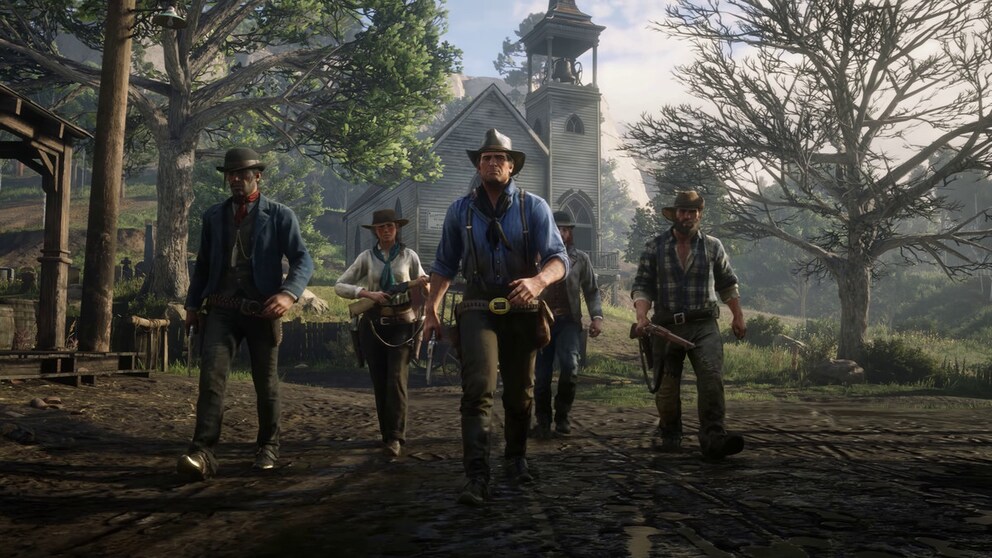 Rockstar doesn't often release a new game – and when it does happen, it's the one game that gets most attention. And rightly so. The legendary video game publisher has once again managed to delight fans and critics alike. This Western adventure surrounding Arthur Morgan and the Van-der-Linde gang is captivating and emotional right to the very last second – which is more than 80 hours away when you start gaming. The story unfolds in baby steps and you're forced to enjoy a slow treat. But it's worth it. This gaming world is incredibly detailed, there's something to explore in every corner and Arthur grows closer to your heart as the game progresses. Plus, there's a multiplayer mode, which – still a beta version – doesn't knock your socks off, but increases the total game time even more. This epochal game only leaves us guessing what the next Rockstar release will look like. See you in five years.
Check out the full results of our voting:
---



Being the game and gadget geek that I am, working at digitec and Galaxus makes me feel like a kid in a candy shop – but it does take its toll on my wallet. I enjoy tinkering with my PC in Tim Taylor fashion and talking about games on my podcast http://www.onemorelevel.ch. To satisfy my need for speed, I get on my full suspension mountain bike and set out to find some nice trails. My thirst for culture is quenched by deep conversations over a couple of cold ones at the mostly frustrating games of FC Winterthur. 
---
---