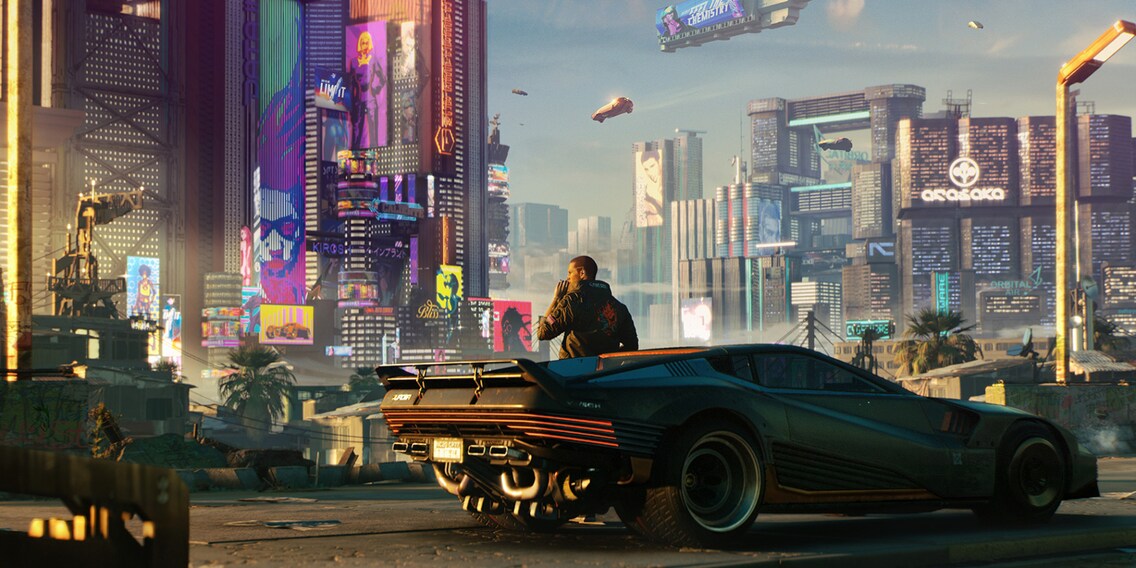 Game of the Year 2020: these are your top 10

There was a bunch of games to choose from when it comes to best game of the year. The result? A clear winner and a bitter battle for second place. There were also some surprises further down the list.
At least something good came out of this pandemic-plagued year: some solid time for gaming. There was also plenty of selection. Despite postponed launches of popular titles including «Cyberpunk 2077» and «World of Warcraft: Shadowlands».
To look back on this eventful year, fellow editor and game aficionado Philipp asked you which was your favourite game of the year. You had one vote and over 100 games to choose from. A tough job, I know. But you managed. And did so bravely. Well done!
But let's cut to the chase. These are your top 10.
10th place: «Valorant»
A spot of bother regarding anti-cheat software here, a bit of criticism directed at the developers lack of innovation there. Whatever. Riot's tactical shooter «Valorant» rocks. And you agree. That's why the decent tenth spot goes to the «CS:GO» killer with potential.
9th place: «Hades»
If it were up to colleague Philipp, «Hades» would be in the top 3. At least. Good old Phil has a soft spot for underdogs, who are trying to hold their own against all those sharks out there. And I agree, «Hades» really is loads of fun. A likeable dark horse. It's what Cameroon is to every other football world cup. The fact that «Hades» even pops up in your top 10 says a lot about your great taste. I take my hat off to you all.
8th place: «Doom Eternal»
Fast paced, frantic and overwhelming. Even on Nintendo Switch, «Doom Eternal» remains the immersive, addictive game we all know and love. Sure, because of the platform, the developer ID software had to make a few concessions. But that doesn't take away from the entertaining gameplay. And that's why this game has blasted its way into your top 10.
7th place: «Flight Simulator»
This game was really hyped. Especially when it comes to the ultra-realistic graphics combined with world maps taken from the internet. Personally, I never played it. It's not my thing. But you did. And yes, I can picture the feeling of inner peace and Zen when your wide-body jet breaks through the clouds over Punta Cana or take off for the nightly transatlantic flight to Zurich. I get the appeal. Maybe I'll give it a go after all.
6th place: «Half-Life Alyx»
No doubt, this was one of the big surprises this year had in stall for us: «Half-Life Alyx». That's because the game from the «Half-Life» creators at Valve isn't just an incredibly good VR game, it's also an incredibly good «Half-Life» game. And that's not a given. Especially because it's Alyx Vance and not Gordon Freeman who's giving it her all in this virtual reality horror game with a first-person shooter perspective.
5th place: «Assassin's Creed: Valhalla»
Developer Ubisoft used the tried and tested recipe for making Assassin's Creed: Valhalla: a huge, beautifully staged open world, overflowing with side quests, but very animated thanks to a gripping story. Chugging around in your own longship watching a bunch of drunk Vikings singing about old war stories just never gets old.
4th place: «The Last of Us Part II»
Developer Naughty Dog has a lot to say about us. Us as humans in a post-apocalyptic world in which there are greater threats to civilisation and humanity than zombies. Well, did it turn out well? It's a definite yes from all you gamers out there. In any case, «The Last of Us Part II» is not a game for the faint-hearted. And in terms of design and creating an oppressive atmosphere, this unsparing game will probably remain unmatched for quite a while.
And now? Time for the top three!
---
3rd: «Ghost of Tsushima»
From one atmospheric game to the next: «Ghost of Tsushima» by Codemasters received seven per cent of your votes. What it is in a nutshell? «Assassin's Creed» with samurais. I'm not surprised it ranks so high. The world is beautiful and looks like it stepped out of a Akira Kurosawa samurai film. What's more, it offers varied combat system, which allows you to choose between stealth tactics and frontal assault combat. The story revolves around a Mongol invasion. It's simple but all the more gripping.
2nd place: «Call of Duty: Warzone»
In second place with nine per cent of your votes: Welcome to Verdansk! That's where Blizzard's «Call of Duty: Warzone», quite possibly the most popular battle royale game out there right now, is set. Up to 150 players can parachute into the vast map at the same time and fight for fame and glory. Another genius feature? The Gulag in which fallen soldiers get a second chance by winning face-to-face duels. A total adrenaline rush! I love it.
1st place: «Cyberpunk 2077»
In first place with a massive 27 per cent of your votes: «Cyberpunk 2077». But definitely not the horrible last-gen console version. You know, the one that's so badly programmed that Sony banned it from their online store and developer CD Projekt Red is refunding disappointed customers. I'm talking about the PC version.
Let's ignore the other sad one for now. After all, «Cyberpunk 2077» is a game that has captivated you in spite of all its bugs. And no wonder! There's this amazing city with all the hustle and bustle, full of neon lights and futuristic charm. You're the one in charge of constructing V, your character. And you get to make decisions that have immediate effects on the world and its inhabitants. You're also the one who gets to shoot your way through the simple but entertaining combat system. And then there's Keanu Reeves Everything's better with Keanu Reeves.
Everything.
---
That was it. Your top 10. Or rather the voting Community's top 10. What's that you say? You totally disagree with the list and find it not at all representative of your taste? Or did you vote just as the majority of Community members did? Be as it may. Thanks for letting us know in the comments. We're ready.
---



I'm an outdoorsy guy and enjoy sports that push me to the limit – now that's what I call comfort zone! But I'm also about curling up in an armchair with books about ugly intrigue and sinister kingkillers. Being an avid cinema-goer, I've been known to rave about film scores for hours on end. I've always wanted to say: «I am Groot.» 
---
---