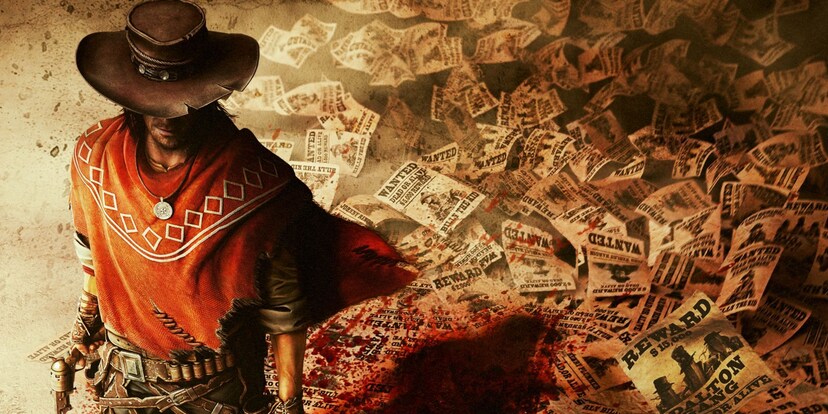 Yee-haw! 9 Western games you've got to take a shot at
Whether you want to get in the mood for «Red Dead Redemption 2» or just can't get enough of cowboys and Indians: I've put together nine of the best Western games out there.
26 October is the release date for «Red Dead Redemption 2» and it will take us by storm. Expectations for Rockstar's colossal open world Western game are huge. And it's no wonder. After all, game after game, the makers of «GTA» keep proving that they're among the best in the business. Naturally, the anticipation also has a lot to do with the game's predecessor «Red Dead Redemption» – the benchmark for all Western games. Having said that, it's definitely not the only game that's ace-high. Check out nine of the best Western games to act out your gunslinging fantasies.
«Red Dead Redemption»
It's been eight years since Rockstar San Diego released this epic Western game. Its impact has left the ground shaking to this day. This is due to the realistic setting that made players feel as if they'd just been transported back to the beginning of the 20. century. Main character John Marston whisked us away on a journey full of wild adventures, taking us all the way down across the Mexican border. On horseback, we hunted bears and bounties, helped farmer Bonnie MacFarlane herd her cattle or watched a short movie in the cinema. The world was buzzing with life and we were part of it. Rockstar's knack for interesting characters added spice to the game. And left players needing a large chug of whiskey after the credits had rolled.
I can also highly recommend the brilliant zombie add-on «Undead Nightmare». A game that quickly changes into a horror movie.
«Call of Juarez Gunslinger»
Things are a little less heavy in part four of the «Call of Juarez» series. You slip into the role of bounty hunter Silas Greaves and live through his memories. Sipping on a glass of whiskey in a saloon, he tells curious listeners about his past heroic deeds. It's unclear whether his memory is dwindling or the liquor has started to eat away at his grey matter. In any case, Silas regularly changes his stories. This means you could be walking through a dusty canyon, listening to Silas' voice warning you about malicious Apaches just before they appear. In the middle of the combat, Silas will recall that the Apaches were actually bandits. And hey presto, the scene reloads and you find yourself standing face to face with a gang of trigger-happy cowboys. This is how things are throughout the whole game. What's more, the colts and rifles feel amazing in this shooting gallery game.
The first two «Call of Juarez» games I can also warmly recommend.
«Outlaws»
Just like in «Gunslinger», «Outlaws» is all about reaching the end of the level while bombarding anything that crosses your shotgun or revolver with blue beans. The shooting experience was very satisfying for those days (1997). And the soundtrack definitely still works today. Unlike many other arcade games of the time, this one was not a rail shooter with limited player control. In this one, you get to control the U.S. Marshall yourself.
«Westerado: Double Barreled»
Expect a mix of adventure game, role-playing game and revolver action in «Westerado». Your mission is to clear up the cold-blooded murder of your family. To collect clues, you set off to various small towns and places in an open game world. You're free to threaten any person who crosses your path and accuse them of murder. However, if you put innocent people six feet under, you'll have to face the consequences. As the murderer is redefined with every new game, «Westerado» can be played multiple times.
«West of Loathing»
At first glance, the graphics aren't anything to write home about. But don't be fooled. These stick people have more life in them than you might think. This game is an open world role-playing game jam-packed with humour. There's no voice-over, so don't forget your reading glasses. You'll constantly come across curious characters pestering you with absurd tasks.
«Steamworld Dig 2»
Strictly speaking, this is not a classic Western game. But the steam-powered robot lady Dorothy does not need to hide behind her human counterparts. In «Steamworld Dig 2», she's searching for missing Rusty – the hero from part one. Equipped with a pickaxe, you dig yourself through a huge mine. Breaking down those cubes just never gets old and a steady flow of new skills you acquire adds to the game's versatility. What's more, the underground world is just waiting to be discovered. Numerous puzzles will have your grey cells buzzing.
«Mad Dog McCree»
I can't think of anything trashier, or better for that matter, than FMV games. These games are best described as interactive movies. In the role of a nameless «Stranger», you're hot on the heels of bandit leader Mad Dog McCree in this Laserdisc title. Scenes with real actors run independently. The main objective is to gun down enemies that materialise out of nowhere before they put a bullet in you. Depending on whether you hit your target or not, the scenes pan out differently. But there are mostly two outcomes: Your enemies theatrically fall to the floor or you're wiped out cold yourself. The whole game has that kind of so-bad-it's-good shaky student movie vibe about it.
«Hard West»
Three years after «XCOM: Enemy Unknown» made a fantastic comeback, «Hard West» – its Western equivalent – was released. Just like the shining example before it, «Hard West» is a turn-based strategy game in which you control your cowboys from a bird's eye view. The levels are varied and range from bank robberies to collapsed mines to your typical saloon scenes. In addition, there are supernatural elements including ghosts and the undead. All of them are just waiting to send you and your troops to your final resting ground.
«Oddworld: Stranger's Wrath»
In a strange land riddled with fantasy creatures, you take on the role of «Stranger». You earn your living, surprise, surprise, as a bounty hunter. At your side, your loyal crossbow that shoots live ammunition. And when I say live, I mean live. The small animals can stun your enemy, make them vomit or independently chase them. Despite the fantasy setting, «Oddworld: Stranger's Wrath» exudes a lot of Wild West atmosphere. Particularly the three small towns with their weird inhabitants are so much fun to explore. The HD remake is easier on the eye than its predecessor, making the 13-year-old game still worth playing today.
By the way: This Friday, 26 October, we'll be streaming the new «Red Dead Redemption 2» for four hours from 10 a.m. Save the date! There will be stuff up for grabs, too.
---

Being the game and gadget geek that I am, working at digitec and Galaxus makes me feel like a kid in a candy shop – but it does take its toll on my wallet. I enjoy tinkering with my PC in Tim Taylor fashion and talking about games on my podcast http://www.onemorelevel.ch. To satisfy my need for speed, I get on my full suspension mountain bike and set out to find some nice trails. My thirst for culture is quenched by deep conversations over a couple of cold ones at the mostly frustrating games of FC Winterthur.
---
---
---