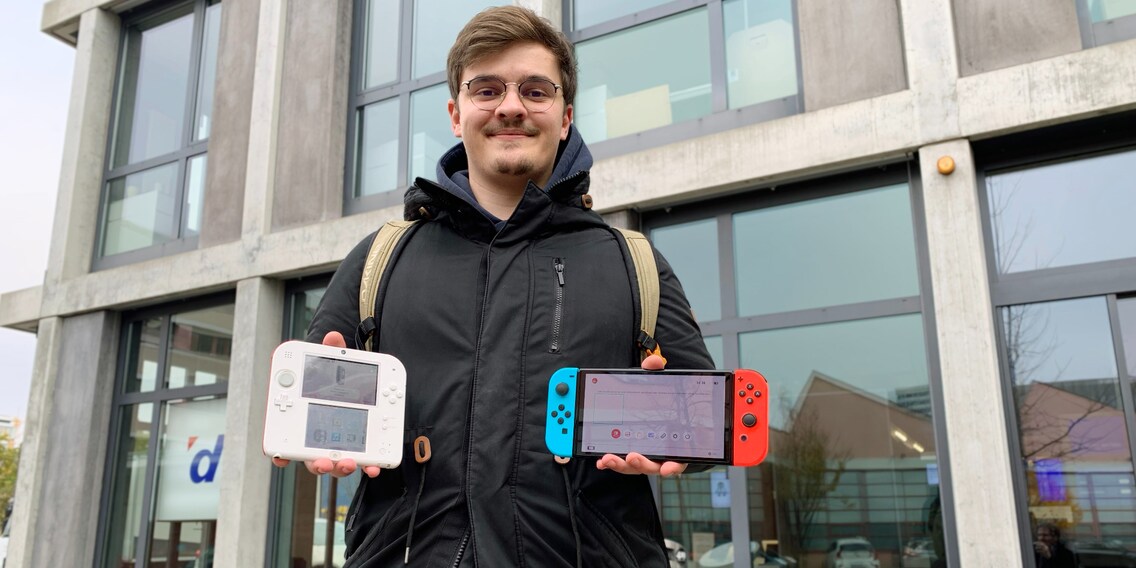 These are the three winners of digitec's retro campaign

We recently handed over the prizes of our Community contest to the three lucky winners. All three received an up-to-date replacement for their technology old-timers.
In autumn, the motifs of our retro campaign were displayed on billboards all over Switzerland. We visualised the evolution of computer mice, storage media and graphics cards. And we asked the Community to share their memories of the good old days of technology.
CampaignRetro

digitec retro campaign: a throwback to gracefully ageing technology
We received hundreds of entries by e-mail and via social media – pictures of gadgets and devices that are about to become museum pieces. From all entries, we chose the three winners and awarded them with an up-to-date replacement for their old-timers.
Winner Henning and his 2011 MacBook
One lucky winner is Henning Börn from Lucerne. He received a new MacBook Air from us to replace his old MacBook from 2011. The 45-year-old had been using the Apple old-timer until the day it was replaced, as he told me on the phone. No longer as an office computer, but as an iTunes player. «The 30 gigabytes of memory were enough to digitise old vinyl records,» he says. And the CD burner is featured created CDs for the car radio. «I like using old equipment as long as it works,» Henning adds. But now he's happy to own a new Apple device.
Kristof's old console
Winner Kristof Ammann picked up his prize at digitec's headquarters in Technopark just before the stricter Corona conditions were introduced. We can now enjoy a Switch instead of his vintage 2DS. He told me he collects retro consoles, «hoarding might be more like it», he adds with a grin. For the 26-year-old, who lives in Winterthur, old game consoles bring back a nostalgic flair, the feeling of coming home after school, pressing the power button and diving into the gaming world. That's why he doesn't part with old consoles, even though he does get rid of other old technology from time to time.
Emanuel, the GoPro pioneer
The third winner is Emanual Kolarik, who'd sent us a picture of his old GoPro camera. He bought it back when this type of camera was still something completely new. Emanual, who works as an Application Manager at Swisscom, often uses the camera when snowboarding or on mountain bike tours. And he's already used the new model he won in our retro campaign. «It's a massive upgrade», Emanuel states.
Congratulations to all three winners! We wish you lots of fun with your new devices – may they be retro again in 20 years.
The cover photo shows winner Kristof with his old 2DS and his new Switch by Nintendo at the digitec headquarters in Zurich. Photo: Daniel Kobi / Digitec Galaxus
---



Journalist since 1997. Stopovers in Franconia (or the Franken region), Lake Constance, Obwalden, Nidwalden and Zurich. Father since 2014. Expert in editorial organisation and motivation. Focus on sustainability, home office tools, beautiful things for the home, creative toys and sports equipment. 
---
---
These articles might also interest you
Skeleton Loader

Skeleton Loader

Skeleton Loader

Skeleton Loader

Skeleton Loader

Skeleton Loader