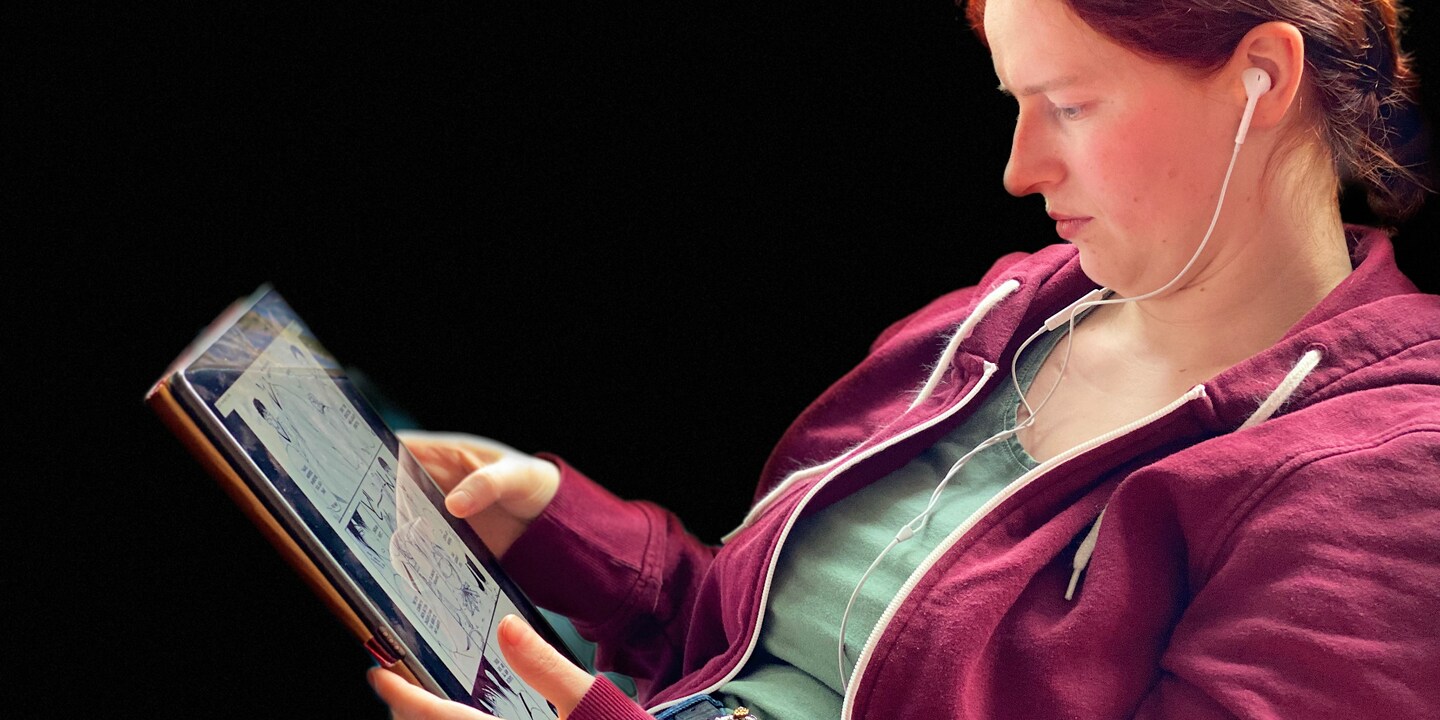 Start a family like Arngard, Jan and Phil!

It's been a while since I last wrote something about digitec connect. As it's the holiday season, I'd like to talk about our mobile subscription's family feature.
You may have heard about our new digitec connect mobile phone subscription. The basic fee for digitec connect is CHF 25 per month. What many of you don't know: start a connect family and save hard cash. For each added family member increases your free data volume. If there are five of you, you'll all benefit from a flat rate. (Click here for more details.)
New to our rangeSmartphone

digitec connect. The new mobile subscription for you, your family and your loved ones
I was curious to find out how this works in real life. So I spoke to three colleagues who started a digitec connect family. digitec connect was first launched as a company-internal service. Digitec Galaxus AG employees don't have to pay the base fee. (Like the sound of that? Then check this out.) I was also interested in how my colleagues handle invoices and if there's room for improvement.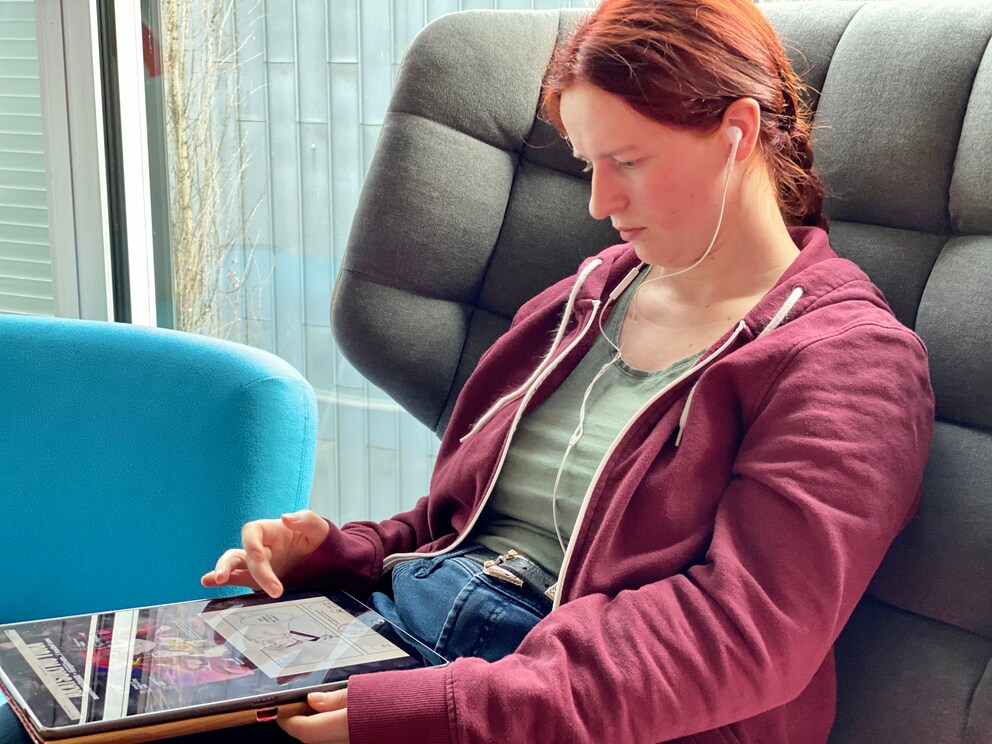 I meet up with Arngard, Call Centre Customer Service Representative. If you've ever called our customer service, you may have had the pleasure of talking to Arngard.
Arngard, why did you start a family?
Arngard: Previously, I was a Salt customer with two SIM cards. Overall that was more expensive than digitec connect.
Two SIM cards? Why?
I've got two mobile devices. A smartphone and a tablet. The phone is just my phone and the tablet is what I use on my commute to work or for my media consumption. I am on the road for an hour in the morning and once again in the evening.
You must need quite a bit of data each month...
I am online a lot, but I don't watch that many videos. I probably use about 4 to 6 GB each month. So I don't necessarily need five members in the family.
Who did you start your family with?
Two subscriptions are in my name and two are used by friends of mine.
How does that work in practice?
One of my friends pays via a standing order and the other one uses Twint. It would be much more practical if they could just do it all themselves. I'm currently looking for one more family member. That someone would have to be trustworthy when it comes to paying.
Has anything gone wrong so far?
There hasn't been any trouble so far. It's all worked really well. I've got a good feeling about it. What definitely helps is that the mobile support team sits just around the corner from my workplace (laughs).
And last but not least: what's the story behind your first name?
If I had been a boy, my name would have been Aaron. But I wasn't and so my parents called me Arngard. The name is occasionally used in Estonia and Lithuania. In Switzerland, however, I'm the only one with this name. It means «She who is protected by the eagle».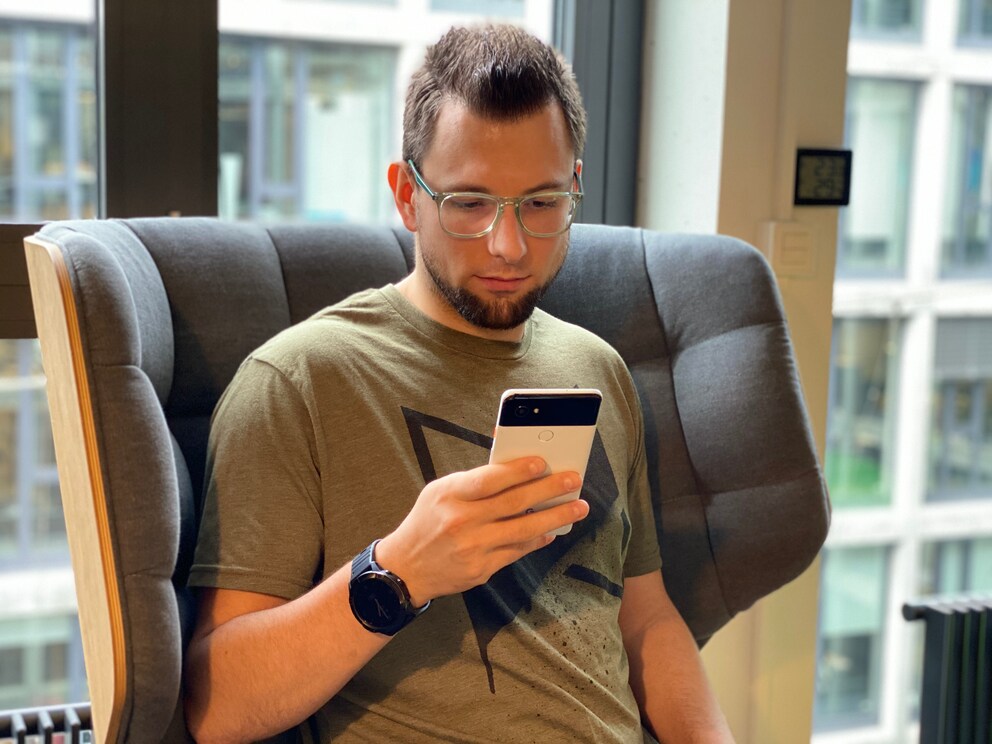 Next up, I get in touch with Jan Heidenreich, Category Marketing Manager. He's in a meeting, so I interview him on our chat channel.
Jan, why did you start a family?
Jan: It's a free, all-inclusive subscription for myself, and my four family members can also benefit from the all-inclusive subscription at a relatively affordable 25 francs a month. Naturally, this saves quite a bit of money.
Would you also use digitec connect if the base fee weren't free for you?
Yes, I think I would. But I wouldn't be quite as enthusiastic about it. In the end, it would probably have simply delayed the move a bit, but the result would have been the same.
Who are your family members?
My fiancée, my sister, my fiancée's brother and his girlfriend.
Oh, you're engaged? Congratulations!
Thank you! I'm still trying to get my head around it.
What's your use case? Calls or the Internet?
I'd say 98% is the Internet, 2% phone.
Any idea what your approximate data volume is?
It varies a lot depending on how much I'm travelling.
Just a really rough estimate for one month?
Without travel I get by with 2 to 3 GB per month. As soon as long trips by train are on the agenda, I might use 15 to 20 GB.
Jeez...
Believe me, that's nothing. I've had people ask me if there is no upper limit, even if you're using 300 GB or more.
Well, is there an upper limit?
Not as far as I know. But this could change if there are a lot of these power users.
Are you happy with digitec connect?
Generally speaking, yes. There are a few usability issues, but for zero francs a month I can live with them.
How do you organise your family members' payments? Do you have to chase them?
We use standing orders. Any extra costs are settled via Twint requests. The extra costs are a bit annoying and not clearly visible. I have to ask the support team if I want a statement. This just creates unnecessary work.
Other than that, did everything work?
It all worked very well. Only my girlfriend struggled with a temporary solution. With the digitec connect subscription, everything was very convenient and fast.
Your girlfriend? I thought she was your fiancée! What's going on?
Haha, you got me! I have a girlfriend and a fiancée :D
**So there's room for improvement in the Cockpit?
Yep. I would like all additional costs, charged calls, for example, to be available there. And there should be logins for each family member. But as far as I know, the login issue is currently on the roadmap with our engineers.
Jan, thank you for your time!
Finally, I ask my editorial colleague Philipp Rüegg about digitec connect – he's been using it since it was launched.
Phil, why did you start a connect family?
Phil: it was the cheapest subscription for me. I was with Salt before and was paying 30 francs a month. My family members are my wife, my brother and my sister-in-law. And a mate.
How does that work in practice?
I'm the manager. The rest of the family have standing orders for the base fee. I have to chase them up if the bill's over 25 francs because of roaming or international calls. It's a bit of a pain, because I have to keep an eye on it all the time.
What's your use case with your smartphone?
I use my mobile for everything. Videos, music, and I also download lots of podcasts. I often use my mobile as a hotspot for my laptop. That also uses up quite a bit of data. But I don't worry too much about my data consumption as it's unlimited.
How big is your data volume?
On average, I use about 7 to 8 GB per month.
Are you happy with digitec connect?
The reception is a bit poorer than with the former provider. And the connection is a bit slower. The management tool is still too limited for my taste. The other family members can't see their consumption in the Cockpit.
Has anything gone wrong so far?
Everything's worked fine. It was a bit of a bumpy start because a friend of mine wanted a subscription but changed his mind at the last minute. I got in touch with the support team and the cancellation went smoothly.
Back to the project leaders
Next, I go back to project manager Thomas and UX designer Stefan and ask them about the Cockpit. There seems to be a lot of room for improvement. We are joined by Maya from the mobiles team and Sladjana from brand management. But instead of asking questions about the Cockpit, I'm being criticised. Apparently, my interviews were way too critical. Maya's unsure if they should even be published the way they are.
«Spoiled brats!» Stefan grumbles. «A free subscription and they're still not happy. Not one positive remark about the super simple registration process,» he adds in a huff. He soon calms down again: «Mobile subscriptions are an interesting phenomenon. When they work, nobody notices. When they don't, people get emotional really quickly. Our employees are no different from our customers,» says Stefan. We have already improved quite a bit, but there's still a lot of work to be done.
Behind the scenesSmartphone

Making-of digitec connect
Thomas is more relaxed about it and is happy to get some honest feedback. But there's one statement Phil made that he's not willing to let slip. Namely, the thing he said about his former provider's network being better than Sunrise. «Sure, some people may experience unfavourable conditions at home with digitec connect in comparison to other providers,» he explains. «But this could just as well be the case the other way round. In the end, it probably amounts to the same.»
While we're at it, I want to know if 300 GB really is the upper limit, as Jan assumed. «It depends,» Thomas says. «Basically, it's not a big deal if somebody uses tons of data. If we're dealing with an individual month of particularly high use, there's no reaction. But Sunrise regularly sends us lists of heavy users who overburden cells,» says Thomas. This is to protect other customers from people who regularly strain cells. «As a first step, we approach these customers in a friendly manner and ask them what's going on,» he explains.
I'm also wondering whether the criticism of the Cockpit has been taken on board. There seem to be two pain points: on the one hand, the other family members can't view their consumption. On the other hand, the payment situation is not ideal. I'm told that a more elegant solution is being considered. However, the project team does not yet want to set a date for this. What is in sight is improved transparency for all family members: The account manager should be able to send a link to the other family members so that they can link the administration to their own account. «We're working on it at the moment and it should be ready by January,» says Thomas.
«I'm surprised that nobody complained about the registration process of other family members,» says Stefan. Previously, new members had to authenticate themselves together with the manager via the latter's account. Since 16 December, the account manager has been able to delegate this process to members by sending them a link.
As you can see, digitec connect isn't perfect yet. But it's constantly being improved. Or as CIO Oliver Herren would say: digitec connect is transparent and simple. And the more people use it, the better the product becomes.
---

I'm the master tamer at the flea circus that is the editorial team, a nine-to-five writer and 24/7 dad. Technology, computers and hi-fi make me tick. On top of that, I'm a rain-or-shine cyclist and generally in a good mood.
---
These articles might also interest you
Skeleton Loader

Skeleton Loader

Skeleton Loader

Skeleton Loader

Skeleton Loader

Skeleton Loader