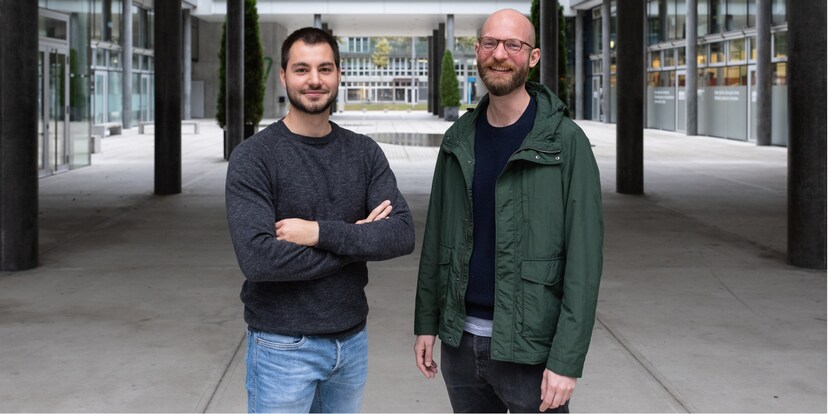 Making-of digitec connect
digitec connect is our new mobile subscription. I was curious to know how such a project is implemented, so I asked the team who did.
The faces behind digitec connect are project manager Thomas Peter and senior UX designer Stefan Jost. Yes, the core team of digitec connect is that small. Of course, many other people helped to launch the digitec mobile subscription. But I'll get back to that later. I met Thomas and Stefan in our cafe bar «Pause», armed with pen and paper.
The project began in April 2018. Thomas was able to build on his experience with the IoT project, which digitec had implemented with its partner Digital Republic.
He worked out a project plan for four months and presented it to the management in August 2018. The mobile subscription caused quite some discussions in the management board. The idea was well received, but Coop had launched an attractive promotion for Coop Mobile right at the time of the presentation. «Can we compete?» was the question.
The team was prepared for this question. digitec connect isn't the cheapest offer on the market. This is difficult to achieve, as digitec acts as a Mobile Virtual Network Operator (MVNO) and is dependent on a partner provider. But it's possible because, unlike providers, we don't pay anything for customer acquisition. We don't want to undercut short-term special offers – we want to offer everyone the same, fair subscription.
Therefore, the aim was never to launch the cheapest offer. But one with a fair, decent price. Above all, one that's transparent, simple to set up and easy to use. The project was approved and entered the second phase.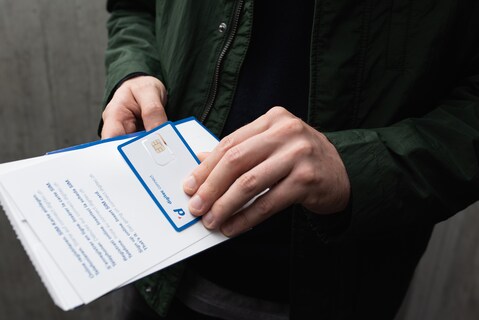 We do everything ourselves, but this time...
One thing is deeply engrained in our company's DNA: we do everything ourselves. We want to master the processes and have the know-how within the company. When it came to digitec connect, this attitude also showed: with mobile virtual network operators (MVNO), the provider usually takes over the work and the customer provides the branding and marketing. Not for digitec connect: the service range, the rights and role management for our family model, the SIM card ordering process, the general terms and conditions, the entire front-end and back-end product development – all this was designed in-house.
This time, we knew we'd need some outside help. «We quickly realised that the telecommunications market is a world of its own. There are many confusing processes and complicated interfaces,» Thomas explained. It's amazing, for example, what a number porting triggers in the background – and which potential pitfalls there are. Although the process is defined, each provider has slightly different requirements that have to be met.
Together with a development team in Vienna, Digital Republic helped us with the development work according to our ideas and specifications. The Business Support Platform (BSS) developed for digitec connect is responsible for number management and invoice management. The in-house system remains very lean and accesses the required data via interfaces.
Ten thousand SIM cards stashed under the desk
There were quite a few things we couldn't just hand over, as Thomas and Stefan explain. Call Detail Records (CDR), for instance. These are documents with data on every customer transaction: phone calls, text messages or mobile browser sessions. It contains the source, destination, timestamp, network used, duration and other details.
Sunrise forwards this CDR to us and we have to manage it ourselves and calculate the resulting costs. The BSS knows many of these CDRs, but not the new ones with our ID. «That was tricky,» Thomas states. «Sometimes one transaction is included in a CDR, sometimes several. Sometimes the source network is recorded first and then the target network. Sometimes it's the other way round.»
10020190511174606 GSMSMMO 201905111742170XXXXXXXXXX 22802455940 ...
Several phone calls, SMS and MMS had to be sent until all cases were covered. Value-added services in Switzerland and abroad also had to be taken into account.
We also ordered the SIM cards in the digitec design ourselves. I asked Thomas where we got them from. «From China. At that time, I ordered 10,000 SIM cards. That's a tiny order in Asia.» One SIM costs CHF 1.54.–. «As a small customer, it takes up to two months for our orders to be processed. We have not sold 10,000 subscriptions yet. But the second 10,000 SIM cards are waiting under my desk. Black Friday is approaching – you never know.»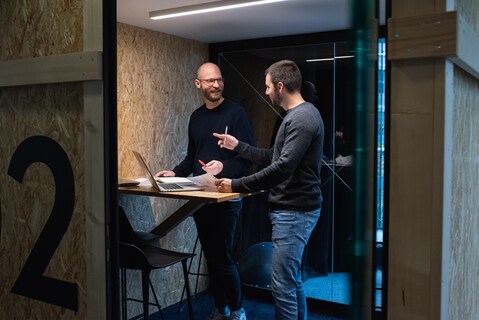 What we wanted to do ourselves
Offering a good shopping experience and good customer service are important to us. This is what we're good at and want to convince our consumers with. «We knew that we could offer a better registration service than other providers,» says UX designer Stefan. The law requires a verification process in which the seller must identify customers without any doubt. Other providers do this by asking customers to visit their branch or send forms by post.
«We can do that within minutes,» Stefan says proudly. And Thomas adds: «Our oldest customer to date is 88 years old. Although he took two pictures of himself and one of his ID card, instead of the other way round, he was able to take out his subscription without any problems.» With digitec connect, payment is made automatically by credit card, so there's no paperwork. All invoices are listed online in the digitec connect cockpit.
We also take care of customer service ourselves. If you have problems, you don't end up in a call centre anywhere in the world, but in Zurich at our in-house customer care department.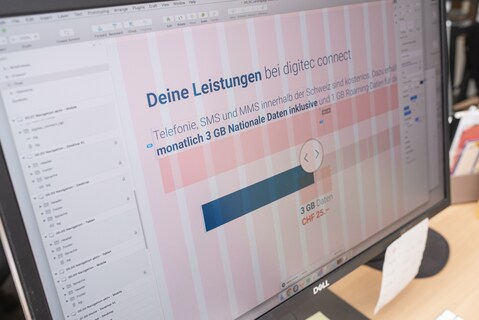 First launched for Digitec Galaxus employees
digitec connect was first launched in-house. Almost 300 employees chose to get a subscription – that's over 20% of all employees. This allowed us to fix the last bugs and customer service was able to collect answers to frequently asked questions.
I ask the two project managers if there's anything else they want to mention. Stefan says: «I wanted to create a good product. I wanted to do something useful and do it better than others. And we did.»
Thomas: «We were given a lot of freedom and could do almost everything ourselves. Nobody told us what to do and what not to. It's amazing how fast you can progress with a small and motivated team. We've created a good product. But I still have too many SIM cards left under my desk. digitec connect needs to become better known.»
Stefan again: «Our claim is: The mobile subscription you've been waiting for. Simple. Transparent. Fair. And that's what we did.»
I hope this article will help. Want to give digitec connect a go?
---

I'm the master tamer at the flea circus that is the editorial team, a nine-to-five writer and 24/7 dad. Technology, computers and hi-fi make me tick. On top of that, I'm a rain-or-shine cyclist and generally in a good mood.
---
---
---