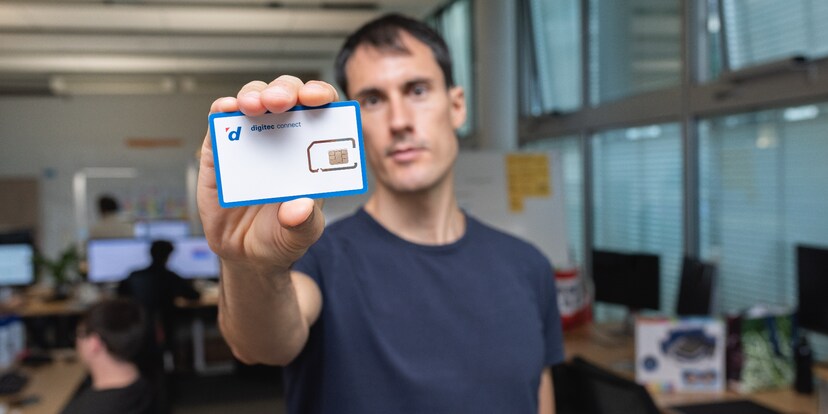 Why digitec launched a mobile phone subscription
digitec recently launched digitec connect, its very own a mobile phone subscription. I asked the CIO and inventor why Switzerland needs another subscription.
Oliver, it was your idea to offer a digitec mobile subscription. Why?
Oliver Herren: We're one of the largest smartphone sellers in Switzerland. And we've been offering subscriptions by providers such as Swisscom, Salt and others for quite a while. Therefore, it's been obvious for quite some time that it would be a good idea to have our own subscription.
That's not enough?
Working with all those different providers is complicated. Many interfaces aren't automated or change all the time. There are new special deals all the time, which we have to enter manually. There's always something changing. The subscription models and regularly changing promotions are confusing for customers and take a lot of time for us to implement. On top of this, there has never been a good way to identify customers online. That's why I've been thinking about creating a solution for quite some time that allows us use our expertise in user guidance and e-commerce and gives customers an easy way to buy a subscription online.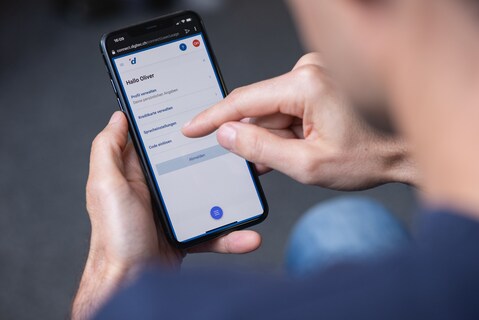 How did the project come about?
We've already launched an Internet of Things subscription with our partner Digital Republic – a start-up company that implemented the IoT solution for us. That worked well. I asked them if they could imagine doing a larger scale project and they said yes.
Being a provider, a so-called Mobile Virtual Network Provider (MVNO) as we are now, requires a lot of know-how. It's a market with unique traits. We launched the project in early summer 2018. Digital Republic provided advice and support – and they still do.
Are you happy with the result?
It was a very complex project. Coordinating various internal departments as well as external partners is always more complex than you think. The well thought-out concept and excellent cooperation between our employees and the external partners made it possible for us to successfully implement the subscription. I was happy about the positive feedback we received from customers when we entered the market with digitec connect.
What's the idea behind digitec connect?
Mobile providers are constantly launching new offers to attract customers. We only have one subscription and that's transparent. We don't have dozens of different subscriptions that make customers question whether they've gone for the best possible offer – only to find out later a different subscription was launched in the meantime. If digitec connect changes, it changes for everyone. And everyone knows about it. One subscription, one price – for everyone.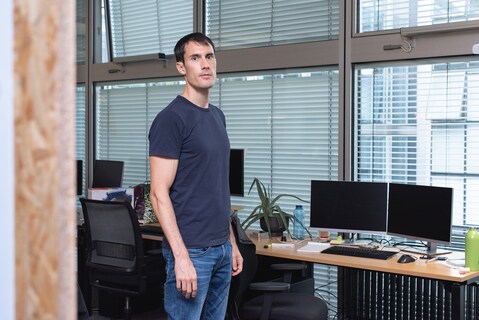 What's better about digitec connect?
It's simple. The user interface is good and easy to use. Other providers offer complicated ways of identifying users, in my opinion. We offer online onboarding, i.e. the legally required identification process. It's done in no time. There's not much left to do for customers after completing the onboarding process, either, as we decided to implement everything in a simple way.
Unlike other MVNOs, everything is handled by digitec. Billing, customer service, we do everything. If there are problems, we take care of them. In terms of value for money, it's the best offer on the market. And it will stay that way. After all, we avoid the time-consuming brand advertising that other providers have.
Are you a customer yourself?
Yes, myself and my whole family. There are only four of us because the youngest daughter doesn't have a smartphone yet. So we don't yet have the family flat rate for five or more users. By the way, the user interface shows the data consumption of all users at a glance. My kids obviously watch a lot of videos...if required, you can deactivate or reactivate each subscription in your customer account at the touch of a button. But I've only tested this with my own subscription so far.
What kind of phone do you have? Are you an Android or an Apple fan?
I'm neither.
I've had a Pixel XL since 2016. But I've just ordered and received the new iPhone Pro. I'm fascinated with the quality of the hardware and with how Apple managed to make it look like a Pro device with the camera design. Now that I have an iPhone, I'll have to take a closer look at Apple's ecosystem. I've been with Android long enough. You need to stay agile (laughs).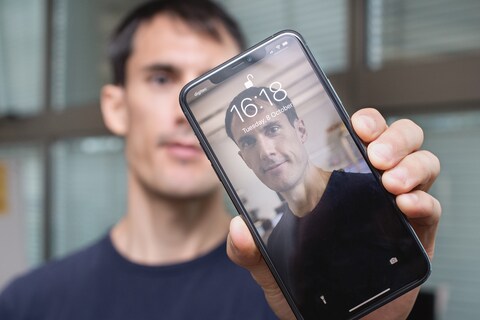 Have you ever had to call customer service?
No.
Have you used roaming?
Yes, in zone 1. It was handy and it worked. With previous subscriptions, I often forgot to buy roaming data before I left the country.
Have you recommend digitec connect to anyone?
Yes, I recommended it to friends. But I haven't checked if they actually subscribed (laughs).
What else would you say to customers?
Get a digitec connect subscription! The more customers use it, the better the offer will be. I'm convinced that we've managed to offer the best overall experience for customers and we'll continue to improve it. Of course, it's up to the customer to decide whether we've succeeded or not. We are always happy to receive feedback, error messages and suggestions for improvement. As a customer, you're instrumental in helping us establish digitec connect.
---

I'm the master tamer at the flea circus that is the editorial team, a nine-to-five writer and 24/7 dad. Technology, computers and hi-fi make me tick. On top of that, I'm a rain-or-shine cyclist and generally in a good mood.
---
---