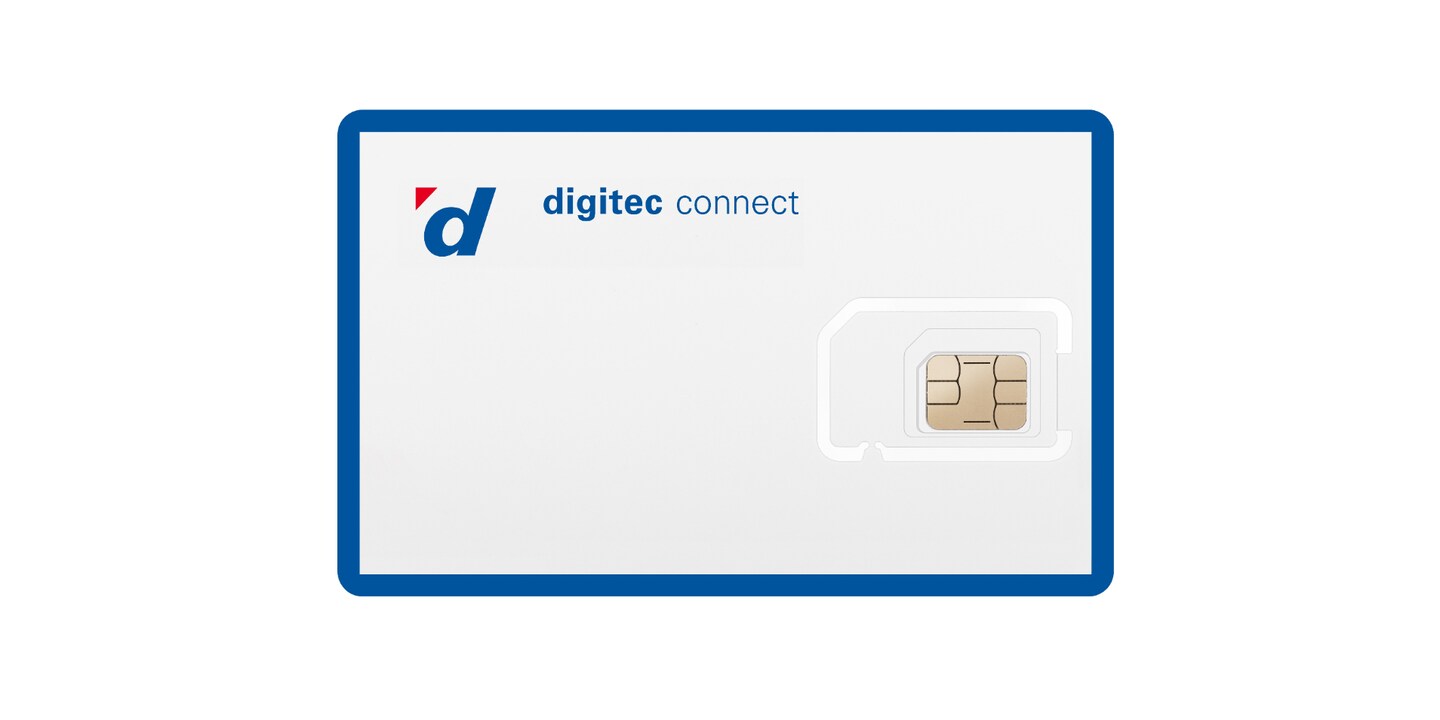 digitec launches mobile subscription digitec connect
Flexible, paperless and with no minimum contract term; this is what the new mobile subscription «digitec connect» offers. What's more, the «Family + Friends» option allows several customers to share one account: five people benefit from a Switzerland-wide data flat rate of CHF 25.– per subscription.
«digitec connect» is the Swiss leading electronics retailer's mobile subscription with no minimum contract term, no activation fee and no tedious paperwork. A few steps are all it takes to switch to this flexible offer, as the entire porting process is done online. No base fee is charged for new customers in the first month. Payment is done quickly and easily by pre-saved credit card. Calls and data are handled via Sunrise's network.
«We weren't happy with the existing services and were convinced that our customers deserved better,» says Oliver Herren, CIO and co-founder of Digitec Galaxus. «So we came up with our own mobile subscription that stands out for its simplicity, transparency and fairness.» Smartphones are digitec's best-selling products and part of the leading Swiss online retailer's DNA. Therefore, launching an own mobile subscription was a natural step.
Customer only pay for what they actually use
There are no confusing cancellation conditions, hidden costs or nasty roaming surprises with digitec connect. Unlike other subscription, additional data packages for Switzerland never expire. Extra charges for activation, change of owner or SIM card replacement are also eliminated. With digitec connect, there's only one subscription – the according price and services are flexible. The subscription price depends on the needs of the customer – and not vice versa. You only pay for the data you actually use. Calls within Switzerland, 3 GB national data and 1 GB data roaming in the EU/USA zone is included in the monthly base fee of CHF 25.–. If 3 GB per month isn't enough, additional 1 GB data packages can be purchased for CHF 6.–. You can choose online whether additional data is added automatically or manually, making the digitec connect subscription simple and interesting for parents as an alternative to prepaid. There is a flat rate for data use of 7 GB and more per month: digitec connect subscribers never pay more than CHF 49.– for surfing in Switzerland.
The more members in a family, the more free data
The «Family + Friends» option allows customers to add subscriptions for friends or family members to their online account. It's up to customers to decide who to include. Grandmother, roommate or other favourite people, the only condition is that all subscriptions are managed using the same login. The «Family + Friends» option pays off: with every additional person in the joint account, 1 GB of free data per subscription is added every month. This means, if you're sharing a digitec connect subscription with five people, everyone benefits from an unbeatable data flat rate within Switzerland of CHF 25.– per subsctiption. With digitec connect, everything is done online: all settings and an overview of the current subscriptions are available in the online cockpit.
Changing subscription is a piece of cake
«Many people stay with their existing provider because it's convenient, even though they don't make the most of their subscription,» states Andreas Kundert, Leader Strategic Business Development at Digitec Galaxus. «This means, they pay too much every month.» digitec connect makes changing provider an easy three-step process. «It takes no more than three minutes,» Kundert promises. This is how it works:
1. Register online via https://connect.digitec.ch, upload credit card and photo of your passport or ID. 2. Receive your SIM card by post and activate it in the cockpit. 3. Insert the SIM card on the start date and off you go.
Images for free use
Digitec Galaxus headquarters in Zurich:
Download image
digitec connect images:
Download image 1
Download image 2
Contact for media representatives
Digitec Galaxus AG
Corporate Communications
Pfingstweidstrasse 60, CH-8005 Zurich
Phone: +41 44 575 96 96
E-mail: media@digitecgalaxus.ch
Internet: digitec.ch galaxus.ch
---

I'm passionate about my job as a PR story writer. I've always been fascinated by advertising, magazines and media products of all kinds – from trashy Britney to highly intellectual Judith Butler. When I'm not at work, I enjoy spending time sharpening my critical view of society and deconstructing clichés. Nothing's more unneccessary to me than falling back into outdated role models again and again.
---