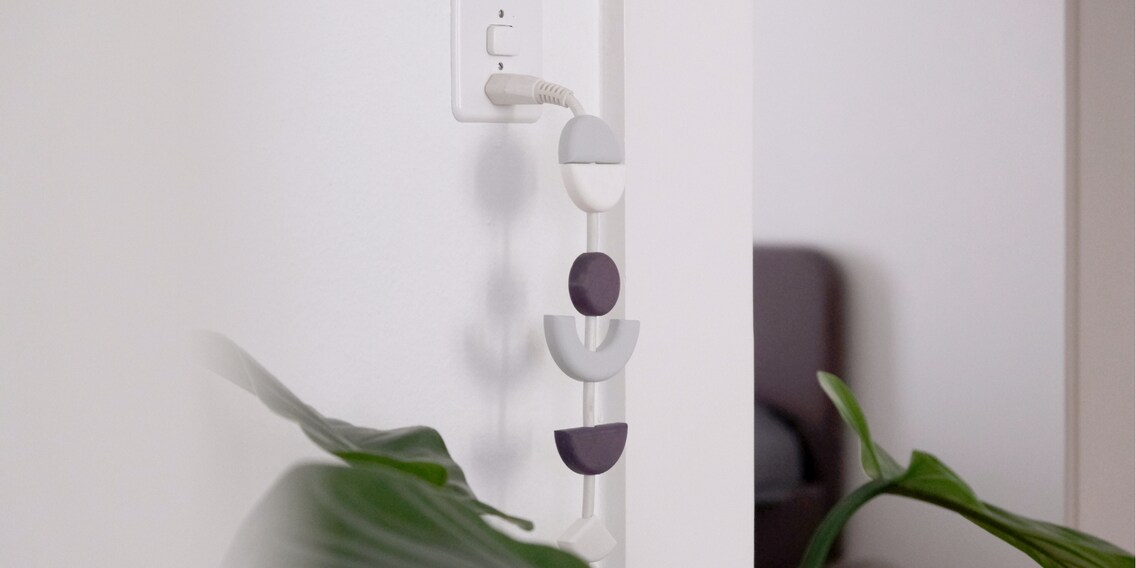 Part 2: DIY attractive cable solutions

Cables divide opinion: some hate and hide them, others don't mind them and some love them – that's just the way it is. My colleague Pia Seidel and I have a solution for those who like to style their cables.
Make-up for cables – this is the kind of thing colleague and design queen Pia Seidel and I are planning for all cables that are difficult to hide. We asked ourselves: why should you make them invisible when you can beautify them with ornaments?
Background informationArts and crafts

Part 1: DIY attractive cable solutions
Pia drew the ornament designs by hand, then I made them in CAD Fusion 360.
The designs are quick to make...
We want the ornaments to be simple, geometric shapes. They should be pretty but subtle and it's important that they're not too big. We decided on a maximum size of six centimetres on the longest side and opted for seven different types: square, triangle, circle, semicircle, oval, circle segment and a crescent.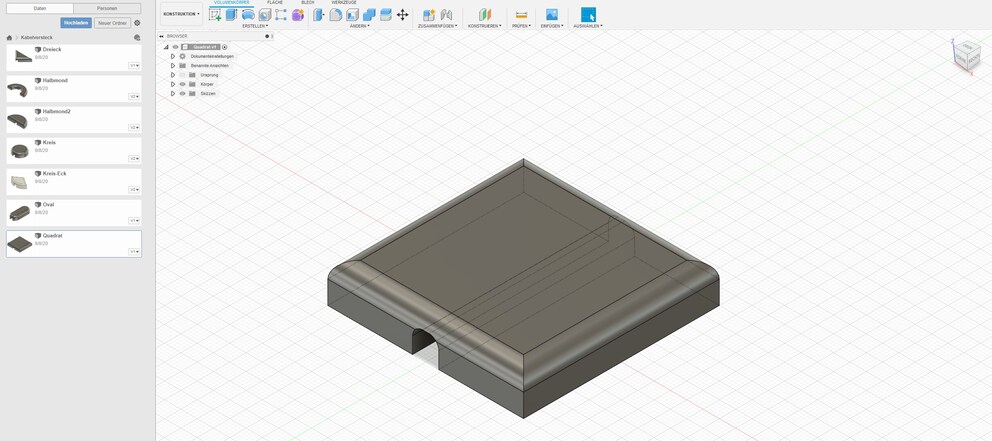 Because we're dealing with simple shapes, the whole thing doesn't take long. I made each ornament 12 mm tall. This ensures that they don't protrude too far into the room and visually blend in with the wall. I rounded the upper edges further to enhance this effect. The 12 mm thickness didn't happen by chance: on the back of each shape, I made a continuous 8×8 mm recess in the centre. This is where the cable is fed through. The size can be changed depending on which cable you're using.
The decoration can be placed on a cable or removed and attached to the wall. There's double-sided adhesive tape on the back of the ornaments to fasten them.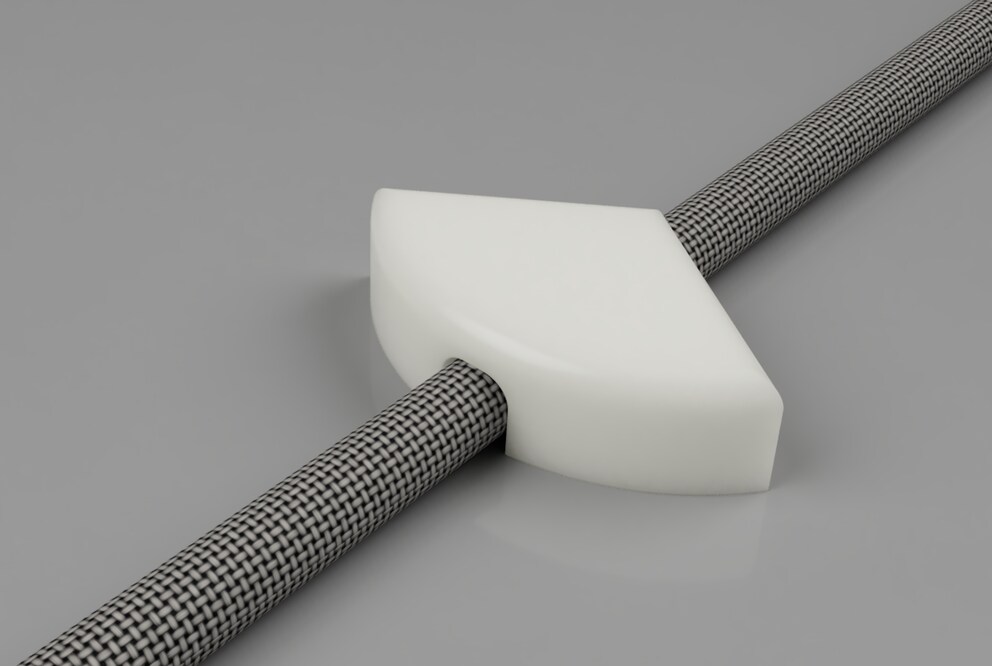 ...but the printing takes a little longer
Once I'd created the print files, Pia looked for the right filament. She chose pared-back colours like grey and blue. Shortly afterwards, I fired up my Creality CR-10S Pro. I printed all seven ornaments simultaneously with a sheet thickness of 1.6 mm and ten percent infill. I left all the other settings as standard in my Ultimaker Cura 3D printing software. This meant that printing the entire set of ornaments took over five hours. As Pia had selected four colours, I had the pleasure of listening to printer noises for over 20 hours.
Then the finished pieces were sent off to Pia by post. She organised them to her taste and sent me the result: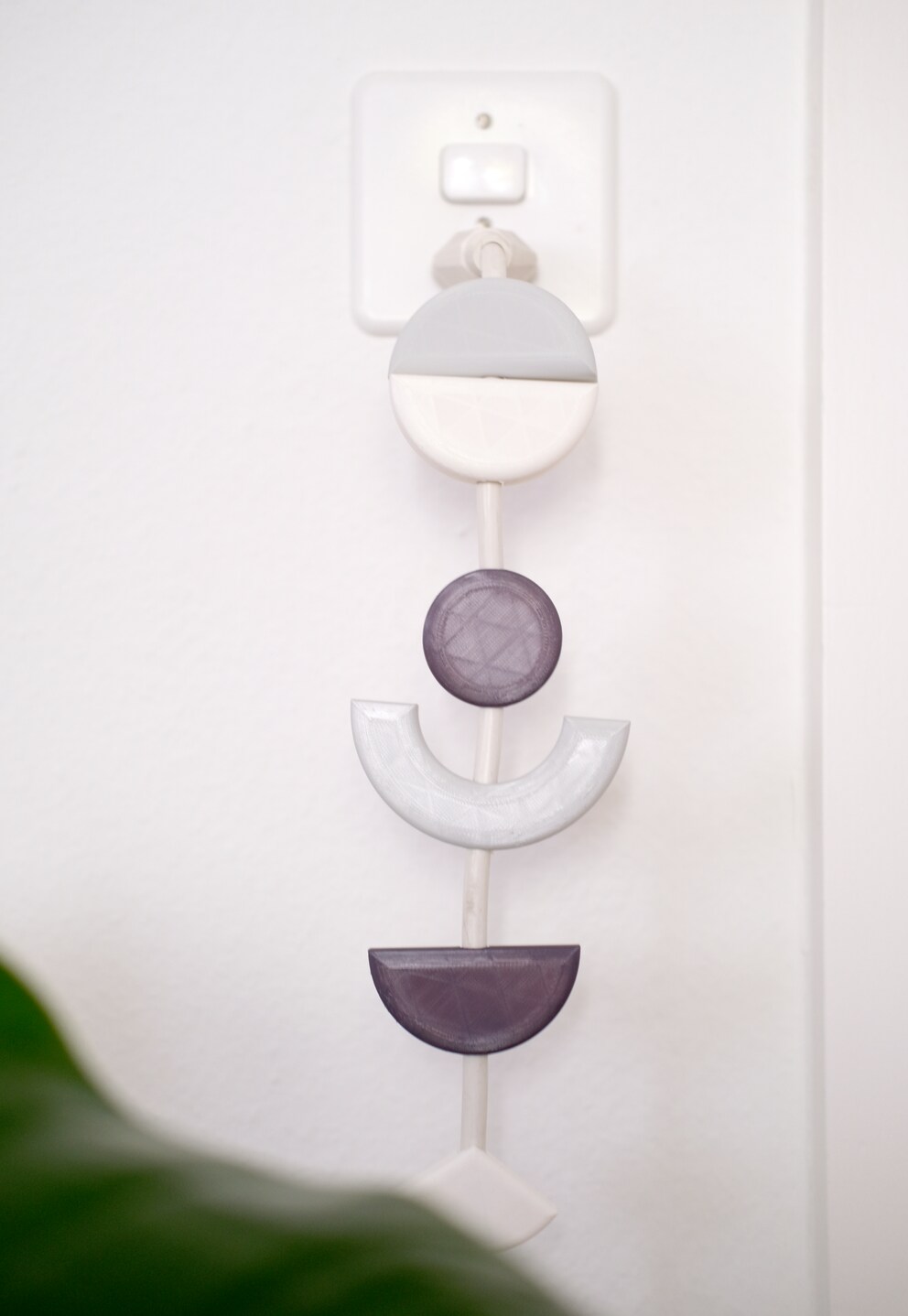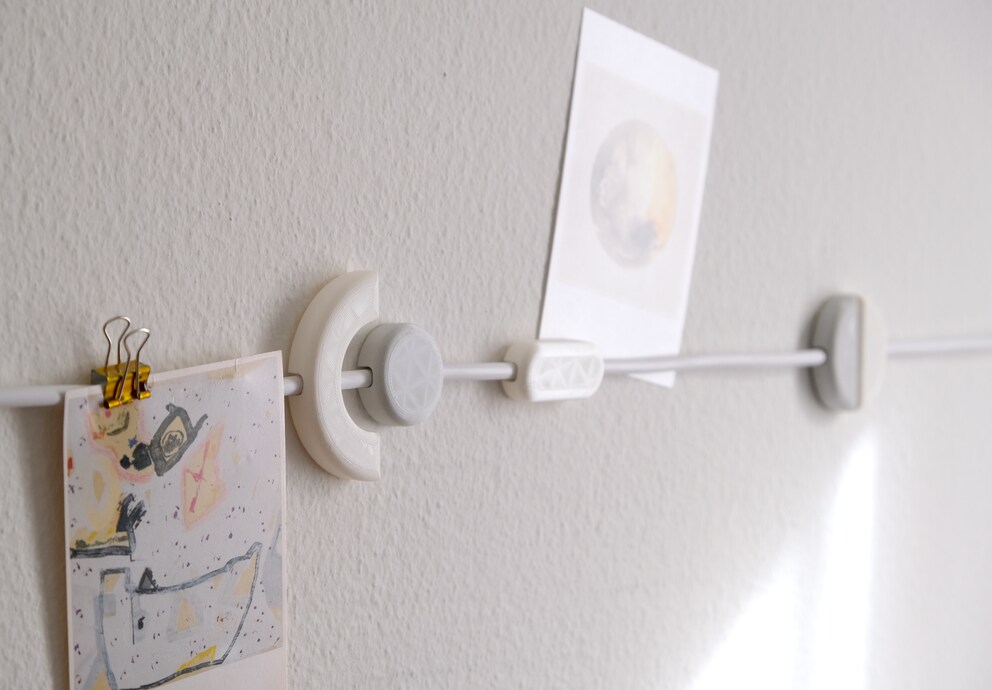 As you can see, the 8×8 mm recess is a little too big. The cables still move around a bit too much in the gap. That's why I'm adjusting it to 7×7 mm for future prints. On the whole, though, Pia loves her new wall decoration.
Verdict: the first step towards other cable solutions
Why not just install a cable duct and be done with it? Well, you can, obviously. Personally, I'm on team cable duct too. But there are aesthetics fans like Pia who like to try new things when it comes to interiors, like these cable ornaments. If you're like Pia, you've now got an alternative. You can download the templates here and print them yourself. Combine different colours and get creative – the vibrant mix is what makes it.
And Pia and I aren't finished yet. We'll soon be putting our heads together – virtually of course, given the current situation – to look for alternatives to boring cable boxes. So, stay tuned!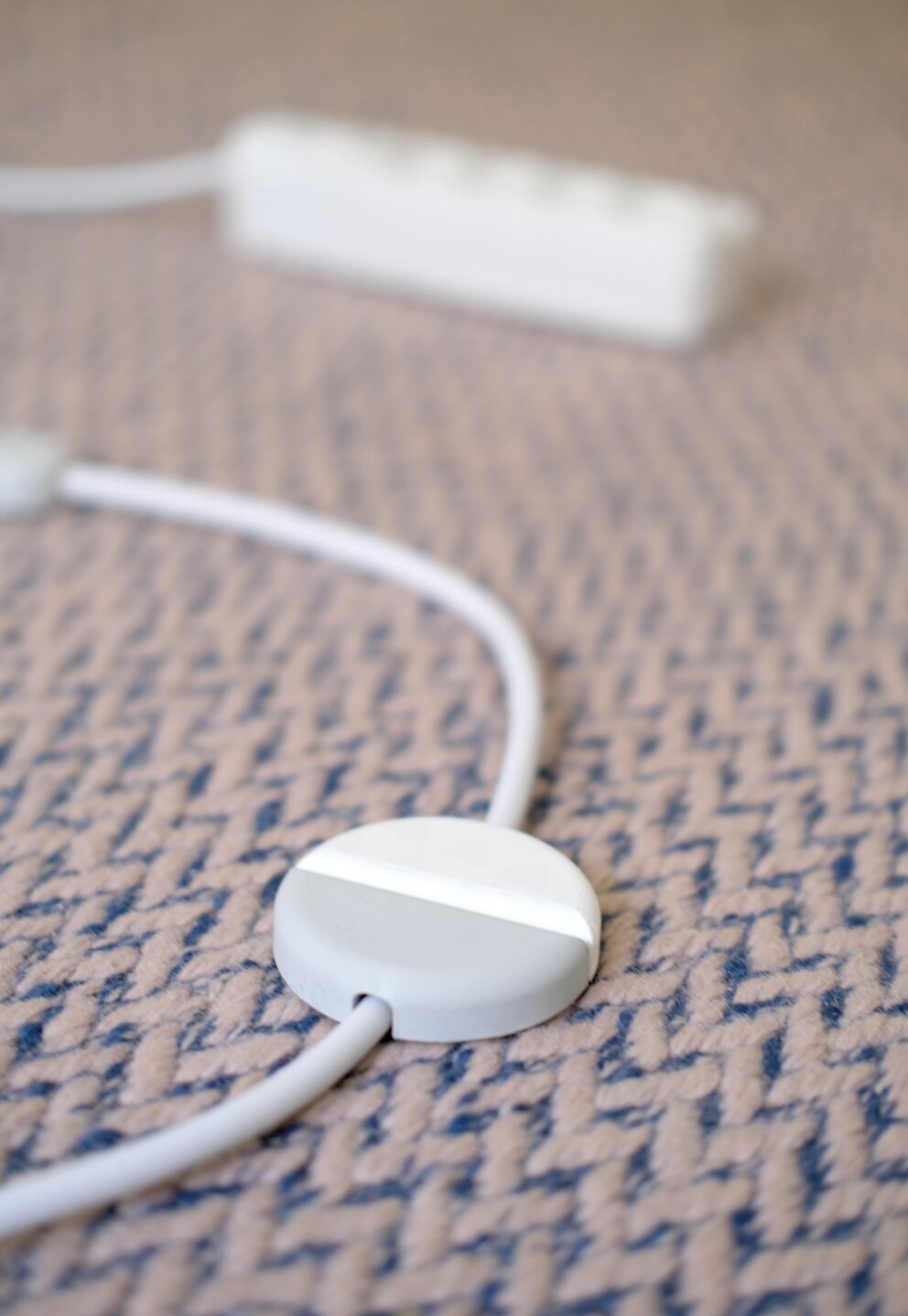 ---



From big data to big brother, Cyborgs to Sci-Fi. All aspects of technology and society fascinate me.
---
---
---
---
These articles might also interest you
Skeleton Loader

Skeleton Loader

Skeleton Loader

Skeleton Loader

Skeleton Loader

Skeleton Loader