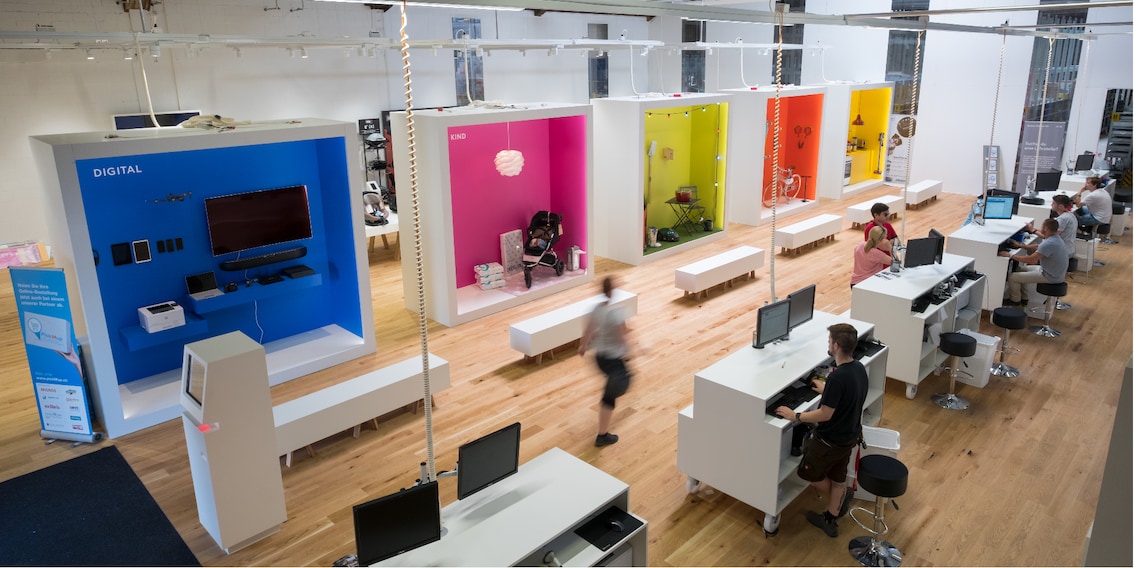 Our stores in Wohlen and Langendorf remain open with some restrictions.
Despite the closure of all stores in the canton of Aargau and Solothurn, our stores in Wohlen and Langendorf will remain open for the collection of orders.
The cantons of Aargau and Solothurn have announced that all shopping stores and markets will be closed to the public from 28 December onwards. This doesn't include grocery stores and kiosks or gas station shops that sell food or other goods for daily needs.
Our stores in Wohlen and Langendorf will also remain open for the collection of online orders at the regular opening hours. The cantonal ordinances will remain in force at least until 22 January 2021 – subject to the possible tightening of measures.
What does this mean for Click & Collect in Wohlen?
All customers can pick up products ordered in advance (via our online shop, mail, call centre) at our shop. If you haven't paid for your order yet, you'll have to pay by card.
According to cantonal regulations, we're not allowed to offer services such as sales assistance, returns or repairs in the shop.
It's also not possible to visit the showroom. We have to close off the entire area.
We can't accept electronic waste or packaging material during this period. Please check out the recycling station ("brings!") in Wohlen instead.
Thank you very much for your understanding. Happy holidays and stay healthy.
---
Making sure employees and media know what's up at Digitec Galaxus is my job. But without fresh air and a lot of exercise, I basically stop functioning. The great outdoors provides me with the energy I need to stay on the ball. Jazz gives me the tranquility to tame my kids. 
---
These articles might also interest you
Skeleton Loader

Skeleton Loader

Skeleton Loader

Skeleton Loader

Skeleton Loader

Skeleton Loader