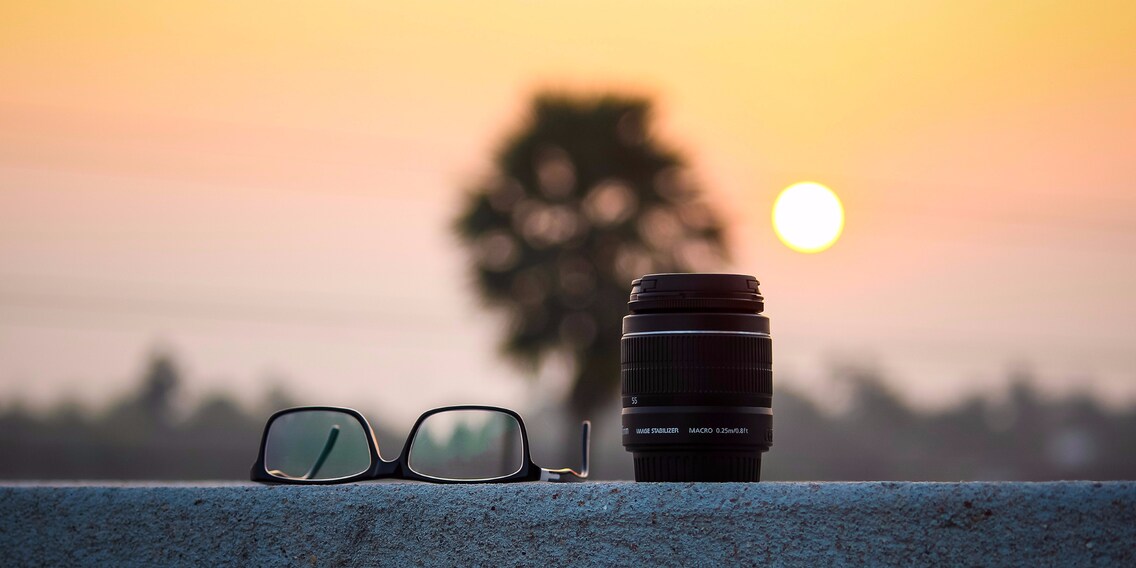 Ein neues Objektiv kann alles verändern.
This article is not yet available in your selected language.
Objektive für deine Ferien. Unsere Top 12
Bei so vielen Objektiven weisst du nicht, welches Objektiv du in die Ferien mitnehmen sollst? Hier findest du unsere Top 12 Objektive für deine Ferien. Welches ist dein liebstes Reise-Objektiv?
Ein Objektiv reicht – es muss nur das Richtige sein
Du willst nur ein Objektiv mitnehmen? Dann brauchst du ein vielseitig einsetzbares Superzoom-Objektiv. So bist du für alle Ferienmotive ausgestattet. Der Brennweitenbereich ist gross, der flexible Einsatzbereich und das Preis-Leistungs-Verhältnis macht die Superzooms zu perfekten Ferien-Allroundern. Einzig im Vergleich zu Festbrennweiten oder einem Objektiv mit kleinerem Zoombereich gehst du in puncto Lichtstärke und Bildqualität ein paar Kompromisse ein.
Objektive für Landschaften
Für Landschaftsaufnahmen musst du einen möglichst grossen Bildausschnitt einfange, um so den Gesamteindruck aufs Foto zu bannen. Hierfür sind Superweitwinkel-Objektive geeignet. Wie der Name schon sagt, bekommst du einen sehr weiten Winkel aufs Bild mit einer nur minimalen Verzerrung.
Zu allen Weitwinkel-Objektiven
City-Trip
Für Street-Photography und Motive auf Städtereisen sollte dein Objektiv klein, leicht und unauffällig sein. Festbrennweiten sind deshalb perfekt. Mit Festbrennweiten kannst du bei hoher Lichtstärke bis in die Abendstunden fotografieren.
Safari
Du willst wilde Tiere auf Distanz halten, sie aber trotzdem bildfüllend und wie als ob sie neben dir gestanden hätten fotografieren? Dann kommst du nicht um Tele-Objektiv herum. Trotz ihrer enormen Grösse und dem hohem Gewicht gibt es nichts Vergleichbares. Die Flexibilität eines Zoom-Objektives ist dann ideal, wenn die Tiere in Bewegung sind.
Mehr Inspiration und Angebote
Skeleton Loader

Skeleton Loader

Skeleton Loader

Skeleton Loader

Skeleton Loader

Skeleton Loader

Skeleton Loader

Skeleton Loader

Skeleton Loader

Skeleton Loader
---



I've had a fascination for content marketing ever since uni. My aim is to generate great content – any requests are welcome. Photography is what I'm passionate about and so is shopping. So I've definitely found my place in the online business at digitec!
---
---
These articles might also interest you
Skeleton Loader

Skeleton Loader

Skeleton Loader

Skeleton Loader

Skeleton Loader

Skeleton Loader