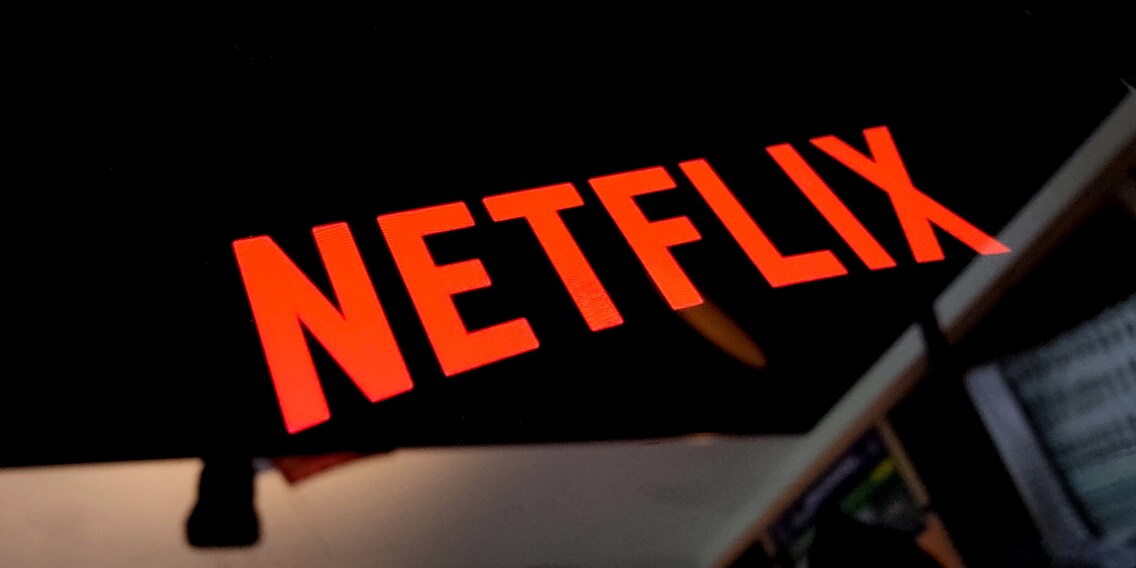 This article was translated automatically.
"Lex Netflix" is coming: a question of patriotism?
The electorate has decided that Netflix and the like should support Swiss filmmaking with a contribution in the future. What does that mean exactly? And why did the people vote for it in the first place?
When the Swiss Film Act was written over 20 years ago, Netflix was still sending DVDs by mail and struggling to survive. Today, the Californian streaming service - representing the entire streaming industry - is said to be the main culprit why the Swiss film and series landscape is finding fewer and fewer audiences.
Now the state wants to intervene - with the support of just over 58 percent of the Swiss electorate: streaming services that generate revenue in Switzerland should now also have a share in the Swiss film industry. This is what the latest amendment to the Film Act, better known as "Lex Netflix," demands. This closes a legal loophole that was hardly imaginable 20 years ago.
Lex Netflix in detail: What changes?
The amendment to the Swiss Film Act essentially consists of two points:
Streaming providers are now to invest four percent of their revenue generated in Switzerland in the film industry. The same is to apply to foreign private broadcasters with Swiss advertising windows; domestic private broadcasters are already made to pay.

The range of streaming services should now consist of at least 30 percent of films or series produced in Europe. In addition, the corresponding titles must be clearly labeled as European productions.

In this way, Switzerland wants to come closer to most neighboring countries in an international comparison, even if countries such as Austria or England do not know any investment obligation, as the Handelszeitung writes. In Germany, on the other hand, a film tax of 1.8 to 2.5 percent applies. In Spain, it's five percent. In Italy, video-on-demand services are even obliged to invest at least 20 percent of their sales in European productions, while in France the figure is 26 percent. Unlike in most neighboring countries, however, streaming services in this country will have plenty of freedom in how they choose to pay the 4 percent levy:

By producing films or series in Switzerland.
By purchasing existing Swiss films or series.

By paying a levy to the federal film subsidy.

Lex Netflix, however, not only has far-reaching consequences for streaming services, but also for local private broadcasters. Namely, the federal government has not only extended the four percent rule to streaming services and foreign private broadcasters. It has also tightened it for domestic private broadcasters: they are no longer allowed to pay their levies in full, but only to a limited extent with advertising for Swiss film. In addition, self-produced entertainment shows such as "Bauer, ledig, sucht ..." do not pay in on the said four percent.

How much state should it be?

"Why does the state have to dictate to a private TV station that it would be better to put its resources into a Swiss film than into an entertainment show with a large audience?" asks the Aargauer Zeitung, for example, which, like the private station 3+, belongs to the media company CH Media.

In fact, a mixture of young bourgeois politicians and representatives of the private broadcasters attempted to conduct a fundamental discussion about how deeply the state may intervene in the viewing habits of the Swiss population. In their arguments, they used buzzwords such as "privileged film lobby" and "quota constraints" and stoked fears of job cuts at private broadcasters. Streaming services, they argued, would ultimately only pass on the film levies to their subscribers - to the young, who, to make matters worse, are not even interested in Swiss filmmaking. The latter was illustrated by Matthias Müller, president of the referendum committee, in the Arena broadcast on April 8. Currently, Netflix offers around ten percent of Swiss films and series, Müller said, but only 0.4 percent of them are actually used.

Here, the proponents countered with arguments such as "more choice" and "strengthening Swiss productions" and underlined the promotion of up-and-coming filmmakers. In addition, they promised that thanks to new productions, not only would more jobs be created in Switzerland, but the quality of such productions would also increase. This in turn would arouse the interest of younger audiences. See "Neumatt", "Tschugger" and "Wolkenbruch". And abroad, where the levies already exist, there have been no increases in subscription prices as a result.

Above all, the state would make a long-overdue correction in Swiss film law, which at the time could not foresee the boom in streaming services. In doing so, the state would once again ensure a "level playing field" for everyone.

A question of patriotism? Hardly

The Swiss film industry already receives about 100 to 120 million francs in funding per year, according to the SRF podcast "Rendez-Vous" on April 8. Most of that, he said, comes from state taxpayers' money and Serafe fees, as well as legally mandated levies from domestic private broadcasters. Through the Lex Netflix, the federal government hopes to raise another 18 million francs a year to strengthen Switzerland as a film location, it said.

The referendum committee fought it with all its might. "The fact that we achieved more than 40 percent no votes against the vast majority of the parliament is a respectable success," says referendum committee president Müller in the Tagesanzeiger. No wonder: First, the committee collected 50,000 signatures for the referendum. Then the FDP, which had originally voted "yes" by a majority in parliament, moved into the "no" camp. And then the committee also managed to get a debate going about freedom of consumption and economic freedom.

And yet: The ultimately clear "Yes" is not a patriotic commitment to Swiss filmmaking. In addition to the miserable usage rate of Swiss film and series productions on streaming services, Swiss productions are also hardly in demand in cinemas. Last year, according to the Swiss Federal Statistical Office (SFSO), just 4.3 percent of the offerings consisted of Swiss films. And the trend is downward. This is despite the fact that more Swiss feature-length and short films were produced than ever before. Productions from Europe, on the other hand, accounted for 21.5 percent. American productions even accounted for 72 percent. The rest came from other countries and continents; apparently, cinema operators had little confidence in their own film industry.
The lack of interest can also be expressed in attendance figures. In 2021, the BfS recorded 5.4 million admissions in all Swiss cinemas. At the same time, Statista counted a total of 147,589 movie admissions for the ten most successful Swiss films of the same year - the rest can be neglected. That makes a market share of just 2.7 percent.
Simply put: in 2021, four out of 100 films shown were Swiss film productions, but not even three out of 100 tickets were sold for them. Specifically: there was an oversupply.
So why the clear "yes"?
Perhaps the hope for better, high-quality Swiss productions really is behind the "yes." And if Netflix and Co. really did pass on the levies to their clientele - risking even more stink - what's four percent?
Ultimately, however, the idea of fairness may have been the most decisive factor. The fact that international streaming platforms and foreign TV broadcasters earn a lot of money in Switzerland without paying income taxes or at least creating added value in the form of jobs could never be dismissed even by the opponents of the Lex Netflix. That at least a small share of the revenue should therefore remain in Switzerland and be reinvested seemed only fair to most voters - regardless of whether they use the service or not.
---



I'm an outdoorsy guy and enjoy sports that push me to the limit – now that's what I call comfort zone! But I'm also about curling up in an armchair with books about ugly intrigue and sinister kingkillers. Being an avid cinema-goer, I've been known to rave about film scores for hours on end. I've always wanted to say: «I am Groot.» 
---
---
These articles might also interest you
Skeleton Loader

Skeleton Loader

Skeleton Loader

Skeleton Loader

Skeleton Loader

Skeleton Loader