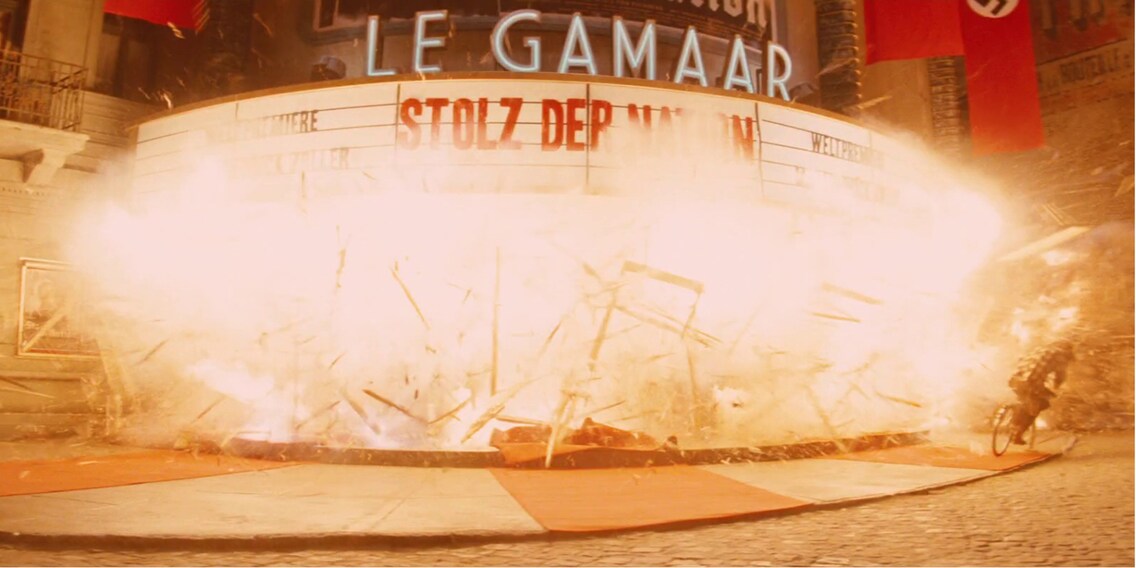 Cinema Wars: is Netflix destroying cinema as we know it?

Netflix and Co. are seen as classic cinema's biggest rival. Ironically, one of the streaming site's movies was just awarded three Oscars. Is Netflix' new-found love for movies threatening traditional cinema?
Alfonso Cuarón's «Roma» is the talk of the town. The movie recounts the turbulent tale of a maid in instable 1970's Mexico. It won three Oscars this year, including «Best Director». It had previously been awarded with the Golden Lion at Venice's International Film Festival.
«Roma» isn't just an award-winning masterpiece, however. It's also a Netflix Original.
This is unusual. After Prime's «Manchester by the Sea», it's only the second movie produced by a streaming service to ever be nominated for an Oscar, let alone win one. This shouldn't be surprising. Netflix, Prime and the rest of their peers are looked at more as rivals of traditional cinema, not as potential title contenders for Hollywood's most prestigious award.
The question stands: what does Netflix intend with this? A war within the industry?
Netflix discovers movies
Netflix' original claim to fame was its volume of series which nicely blended quality and quantity. Even though movies played a minor role at the start, these days Netflix is making a name for themselves with self-produced feature-length movies and documentaries.
To put this into perspective: In 2018, Netflix released twice as many movies and documentaries as Warner Brothers and Disney combined. This by itself demonstrates how much Netflix is expanding their selection. Last year, the streaming platform spent about 13 billion dollars on their «originals» – series and marketing budgets included. This year, that number is even supposed to increase to 15 billion dollars.
Investing more money into homemade movies and documentaries is only one part of the strategy on getting new subscribers, however. Attention is equally important. And the best place to find this is on the red carpets of the world.
The streaming service means business.
Once upon a time in Cannes
Netflix made its first attempt at standing on its own two feet at the Venice Film Festival 2015. That was the year festival director Alberto Barbera added «Beast of No Nation», a Netflix-produced film, to the programme. Two years later, the streaming service was part of the Cannes Film Festival, where it won the Palme d'Or – the most important movie award after Hollywood's Oscars. «Okja» by Bong Joon-ho and «The Meyerowitz Stories» by the German director Noah Baumbach are featured.
Cinema owners are fuming.
Here's the problem: when it comes to Netflix' business model, cinemas are not in the picture. Any movies that win prestigious prizes, as well as the attention of the viewing audience, don't play in cinemas. They stream directly into subscribers' living rooms. And if Netflix subscriptions are purchased instead of movie tickets, cinema owners start getting anxious about their revenue. To acknowledge these movies in any way, the owners allege, is treasonous towards cinema as a whole. A few months after this, Steven Spielberg would suggest that Netflix movies should be seen as what they are – TV movies. Due to this, he adds, they have no business at the cinema industry's award ceremonies.
The hostilities reach a fever pitch when the screening for «Okja» needs to be interrupted five minutes into the movie, after Netflix' logo stirs up boos and applause from the crowd. Due to this, head of the festival Thierry Frémaux is forced to act, changing the festival's rules: from then on, any movies that don't receive a cinematic release in France may only appear at the festival if they are excluded from the nominations.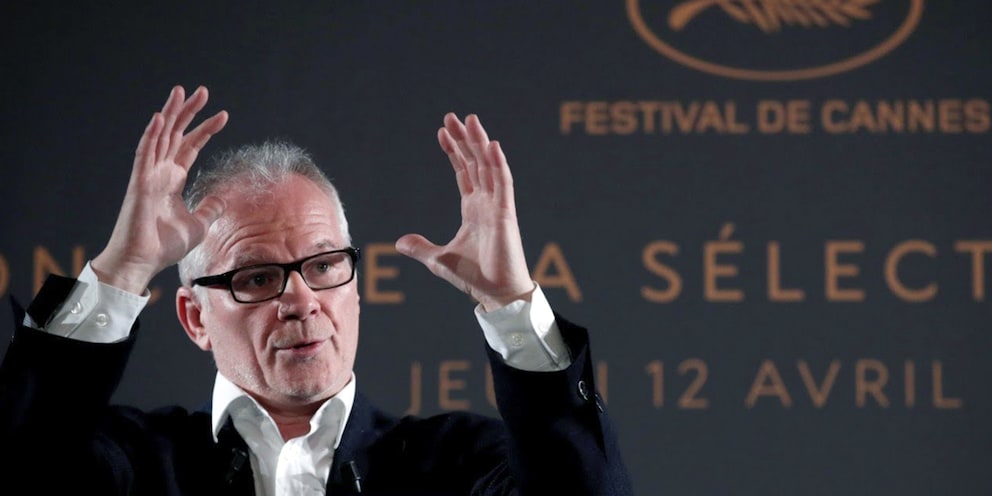 Ted Sarandos, Chief Content Officer at Netflix, is livid. Whenever he gives one of his movies a cinema release in order to qualify for the Oscars, Sarandos insists on a day-and-date release. This equates to the same release date in cinemas as well as on his own platform.
This is a no-go for cinema owners, especially in France. By law, any movies shown in French cinemas may only become available for streaming three years after cinematic release. At the earliest. This serves to protect the French cinema industry, understandably. For Sarandos' and Netflix's business model, however, this isn't an option. Shortly thereafter, Netflix announces their intention to stay away from Cannes.
«It's just that the festival has chosen to celebrate distribution rather than the art of cinema.» Sarandos rails.
«Netflix has so many movies, couldn't they just make an exception for Cannes?» Frémaux responds.
In the war raging between Netflix and Cannes neither side will emerge in a very positive light. Not as long as no one is willing to talk with the other. The debate at the heart of the matter, however, is a tricky one: will modern cinema be a social experience shared in front of a canvas or is it something we will share through other platforms from the comfort of our own sofa? Can Netflix' demands even be viewed as cinema or are Cannes and cinema owners stuck in the past?
Netflix: cinema and star power
Netflix at least is making moves. And head of the festival Frémaux will be hard-pressed to stick to his current viewpoint. Unless, that is, he's willing to relinquish illustrious directors and actors; Netflix has no qualms about massive financial investments in order to entice Hollywood glamour and Oscar winners to their platform.
«Okja» itself already starred Tilda Swinton and Jake Gyllenhaal. Recently, Netflix purchased the international distribution rights for Andy Serkis' «Mowgli» for 100 billion dollars. The film stars Benedict Cumberbatch and Christian Bale, among others. The previous year, a similar event took place with Alex Garland's «Annihilation», which featured Natalie Portman as protagonist. Even when Netflix produces a project themselves, famous faces aren't missing: be this Will Smith in the fantasy-thriller «Bright» or Brad Pitt and Topher Grace in the satiric war film «War Machine».
Then came «Roma». Even to earn a nomination, Netflix was required to give the movie a cinematic release. What first seems like a step towards cinema owners is actually a rule written by the academy, the Award ceremony's governing body.
As opposed to France, however, the USA doesn't have a law banning day-to-date releases. This made it easy for Netflix to find a few cinema operators willing to show «Roma» on the big screen – three weeks before making it available for streaming no less. These aren't the usual 90 days between cinema and DVD/Blu-Ray releases, but it's still something.
And «Roma» apparently won't be the last Academy Award-winning Netflix movie: releasing this autumn, the mafia-thriller «The Irishman» seeks to make lightning strike twice. It's the classic mafia movie line-up: Martin Scorsese at the helm, while Robert de Niro, Al Pacino and Joe Pesci make up part of the cast. This working relationship formed around the time that Scorsese's previous movie «Silence» bombed at the box office. As Paramount Pictures was understandably reluctant to bankroll another flop, Netflix filled the vacancy, sinking 140 million dollars into Scorsese's next project.
As with «Roma», Netflix is expected to show the film in select theatres two to three weeks before releasing it on their platform. Some even speculate that Netflix is seriously thinking about acquiring several cinema chains in order to premiere their movies on the big screen.
That certainly sounds reasonable; it would eliminate the company's day-and-date release problem. Drink and popcorn sales would contribute additional revenue. Netflix could even organise events around communally binge-watching visually stunning sci-fi series like «Star Trek: Discovery» or «Lost in Space». There certainly are those who would gladly pay for this in spite of being able to watch the series at home.
The only real concern around these «Netflix cinemas» is the risk for monopolisation. In this environment, the streamer would be able to play after its own rules.
Empty cinemas: is Netflix to blame?
Netflix' turn towards glamourous star power is establishing working relationships between actors and the service. This in turn increases public awareness as well as subscribers. After all, Netflix needs to brace itself: Disney's own streaming service Disney+ is scheduled to launch around year's end. Warner Brothers wants to take a piece of the pie as well, it seems, announcing their own streaming site.
Is Netflix securing its longevity while at the same time throwing cinema under the bus? In my opinion, this is a clear no.
Of course Netflix is comfortable where they are. Of course a basic Netflix subscription prized at 11.90 francs providing unlimited access to its entire cache of movies and series is worth it, especially when the alternative is a single movie ticket for about 20 francs. No matter how you slice it, however, if the site's content wasn't as good, then the California-based company wouldn't be as successful.
I could even argue that Netflix is actually contributing to cinema culture. For years, film studios have been almost exclusively pumping out superhero movies and sequels to well-established brands. The only stand-alone movie to reach the top 10 most successful movies list of 2018 was the rock biopic Bohemian Rhapsody, which had the appeal and fame of the legendary rock band backing it up.
In short, without Netflix, we wouldn't have «The Irishman». Probably not «Roma» either. «Ex Machina» creator Alex Garland would have only been able to show «Annihilation» in the USA. Andy Serkis' «Mowgli» would've almost certainly flopped with a release date so close to Disney's live-action adaptation of «The Jungle Book». So when Netflix' Chief of Content Ted Sarandos claims that the Cannes film festival supports French film distribution much more than the film itself, it's easy to understand his point of view.
The future of cinema
There will be changes coming to the cinema industry. Especially small-time cinema operators who don't share the fancy screening rooms, cushy seating and 4DX-events of their multiplex counterparts are fearing for their existence. In the end, it's up to us, the viewers, to decide where we most enjoy to watch movies. There's nothing wrong with watching Netflix at night, going to the cinema at the weekends and visiting a festival or an open-air cinema in the summer.
The head of Venice's film festival Alberto Barbera boiled it down nicely. This, of course, is the man who included the Netflix movie «Beast of no Nation» in his programme as far back as 2015 and was subsequently criticised for it.
Discriminating movies based on the way they were produced makes no sense. I select movies based on their artistic merit. No matter where they come from, they are a part of modern cinema.
Amen.
---



I'm an outdoorsy guy and enjoy sports that push me to the limit – now that's what I call comfort zone! But I'm also about curling up in an armchair with books about ugly intrigue and sinister kingkillers. Being an avid cinema-goer, I've been known to rave about film scores for hours on end. I've always wanted to say: «I am Groot.» 
---
These articles might also interest you
Skeleton Loader

Skeleton Loader

Skeleton Loader

Skeleton Loader

Skeleton Loader

Skeleton Loader