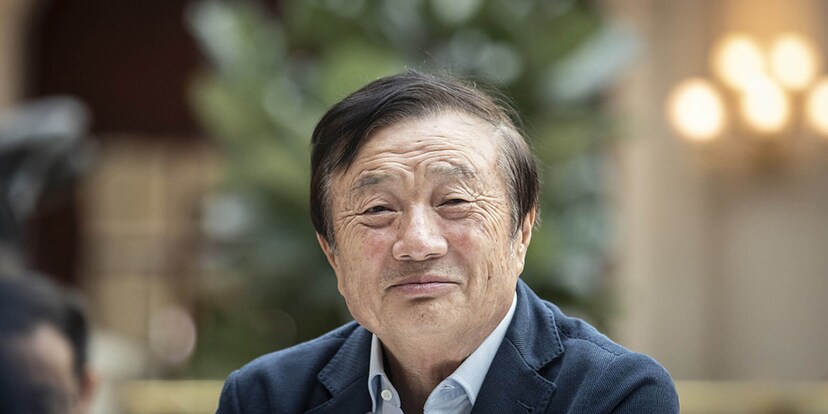 Huawei vs. the US: a 90 day deferral period, Huawei CEO speaks
Huawei's CEO Ren Zhengfei says that despite the trade blockade, other companies will need two to three years to catch up to Huawei's 5G systems. However, despite a 90-day period allowing trade between Huawei and Google, the Chinese company faces major problems.
The sabre rattling in the trade war between China and the USA is entering the next round. According to the news portal Reuters, the US Chamber of Commerce has approved a 90-day deadline for Google to continue working with Huawei. This is to ensure that Huawei customers are affected as little as possible.
In a nutshell:
The US Chamber of Commerce has allowed trade between Google and Huawei for 90 days.
At a press conference, Huawei's CEO Ren Zhengfei commented on the latest chapter in this commercial battle.
Ren Zhengfei attaches little importance to the 90-day deadline.
Ren Zhengfei spoke of low-end products being affected.
Ren Zhengfei said that high-end products would not be affected, especially not 5G.
Ren Zhengfei didn't say a word about smartphone hardware.
According to Ren Zhengfei, Google and Huawei are working on a solution.
According to Ren Zhengfei, Huawei is enjoying broad support from U.S. companies.
Ren Zhengfei: «Other companies won't be able to catch up with us in two to three years»
Huawei CEO Ren Zhengfei answered a question posed by journalist Dong Qian of the Chinese state broadcaster CCTV about the conflict at a press conference. She asked: «What do you think of this deadline? What can Huawei do in 90 days?»
His answer:
I will take this interview as an opportunity to thank US companies. For thirty years these US companies have grown with us. They've made a lot of selfless contributions to the development of Huawei. They taught us to walk.

Many people know that most companies I do consulting for are based in the USA. IBM, for example, as well as dozens of other companies. Secondly, US equipment manufacturers have given us great support. This reflects the conscience of US companies, especially in view of today's crisis.

I can't remember exactly, the day before yesterday maybe at 2 or 3 o'clock in the morning I got a call. They told me that these US companies are putting a lot of effort into solving problems. That touched me a lot. A just cause enjoys more than enough support while injustice finds little support.

US companies have approached the US government regarding these sanctions against Huawei. There are four types of regulations. We didn't get Seasonal Control, we got Entity Control. This means that any goods sold by US companies to China are subject to authorisation. Despite the fact that this entity control applies, the company hasn't been affected internally.

Since the USA is a state with an adequate legal system, US companies must comply with the prevailing laws. This also applies to Entity Control. So when the media reports on issues, we have to understand that we share the same fate as US companies. We're all part of the market economy.

Our low-end products aren't properly prepared. We believe these will soon fail. We aren't very willing to stand by our low-end products, so it may hit them harder.

But our high-end products will not be affected, certainly not 5G. I'd even go so far as to say that not only will they not be affected, but that other companies won't be able to catch up with us in two to three years.
CCTV publishes a transcript
A transcript published by the state broadcaster CCTV shows that Ren Zhengfei is sharply accusing the USA.
Meanwhile, the US Chamber of Commerce is examining the possibility of extending the deadline beyond 90 days. According to Reuters, the current deadline applies to all devices that were in public trading on or before May 16, 2019.
Still, this only affects the relationship between Google and Huawei. Chip manufacturers and others are still banned from trading.
Dossier in the trade war between China and the USA
---
Journalist. Author. Hacker. A storyteller searching for boundaries, secrets and taboos – putting the world to paper. Not because I can but because I can't not.
---
---
---
---