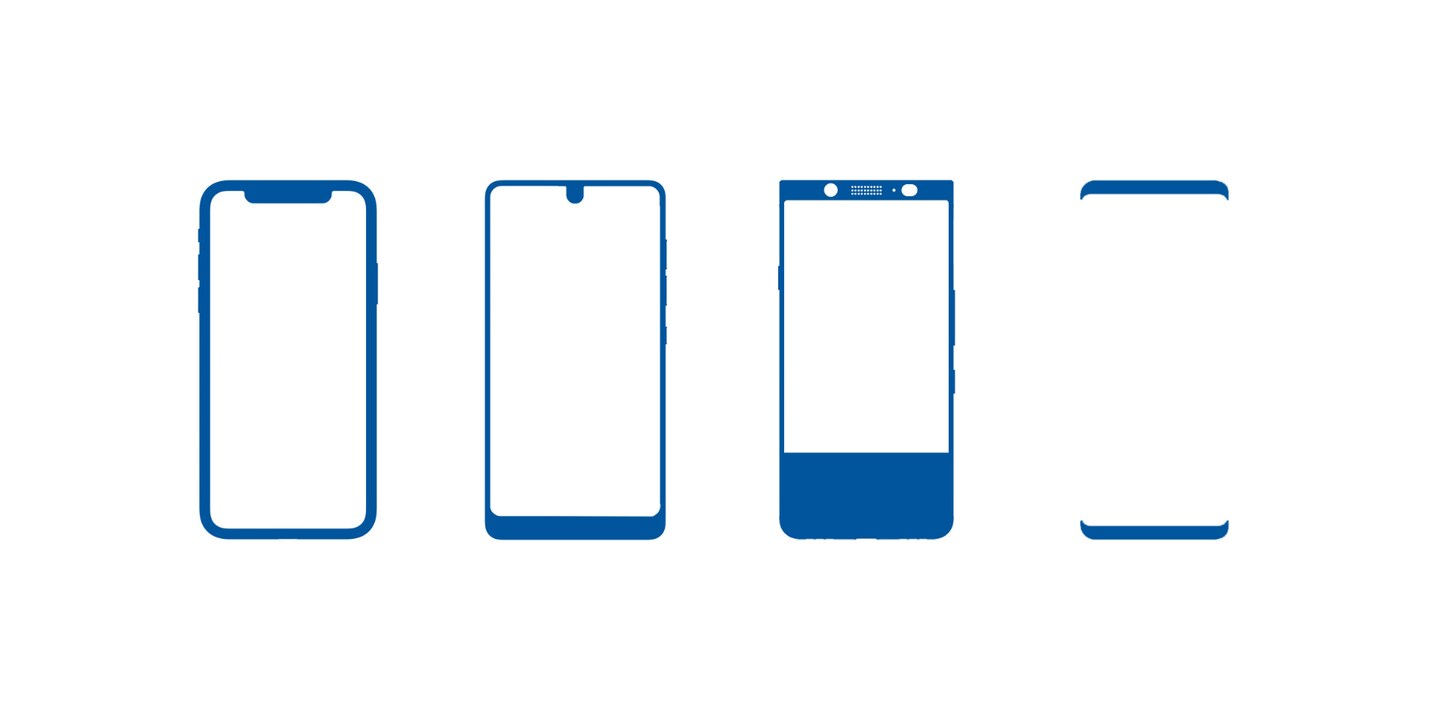 End-of-year review: Dominik's favourite smartphones of 2017

Between Christmas and New Year's Day, journalists like to review the events of the past year. Here are my picks for the «smartphone of the year» award.
Last year, every smartphone manufacturer launched at least one new generation of phones. Some were successful, others not as much. I'd like to take this opportunity to highlight my personal favourites of last year.
When it came to picking my favourite devices, I looked for the most exciting stories: I wanted to award bold decisions, smartphones that moved the industry and devices that introduced innovation.
Samsung Galaxy S8+
video

ReviewSmartphone

Samsung Galaxy S8: A review of the new flagship
With the Galaxy S8 and the larger version, S8+, Samsung have come up with the highest screen-to-body ratio. With 84% screen, Samsung's most recent flagship isn't only compact and lightweight, it also boasts impressive specs and a beautiful screen.
Being one of the first to see the Samsung Galaxy S8 was a special feeling. Stephanie Tresch and I were only in London for one day, but we were among the first to see this new phone and to witness the shift in Samsung's philosophy: While everything used to be proprietary a few years ago, the South Korean company has broken out in a new direction by paving the way for open program interfaces from third party manufacturers.
The only bad news is that Samsung insist on keeping the Bixby button. This dedicated button on the left side of the phone can be deactivated, but not configured to your liking. Samsung has gone the extra mile to make sure this isn't possible.
Doro 8040
video

ReviewSmartphone

Family members appointed tech support can take it easy with the Doro 8040
The Doro 8040 can't compete with the larger flagship when it comes to performance, but the Swedish manufacturer didn't intend to produce a phone that suits everyone. Although keeping references to their target group at a minimum, what they wanted was to come up with a smartphone for older people. With physical buttons, large fonts and an easy-to-use operating system, the Doro 8040 is a smartphone that makes all mums, dads, grandmas and granddads happy.
What I love most about the Doro 8040 is that it offers a range of tools that facilitate and replace family tech support. With My Doro Manager, a service that gives you access to most of the phone's features via a web interface, or TeamViewer, it's easy for helpful family members to repair any problem.
Anyone who's gone crazy because their grandma didn't understand what «to click» means will understand why the Doro is such a great device.
Essential Ph-1
video

ReviewSmartphone

Essential PH-1: Das Phone, das nie langweilig wird
Having received a lot of advance praise, Essential PH-1 was launched in early autumn…and it failed to impress. Especially its camera is terrible. Nevertheless, with top specs and a few good new ideas, the PH-1 (pun intended: PH-1, PH one, Phone) need not fear comparison with other major smartphone brands.
I'm impressed with the PH-1 and still enjoy using it. With its titanium enclosure, ceramic back and clear-cut corners, this phone never gets boring. The only mistake Essential made was to launch this phone too early. Yet, with regular updates and patches, I'm hopeful the phone will live up to its expectations one day.
My advice to Essential is to stop building a proprietary ecosystem. With Stock Android, this could be a good phone for developers.
Although the camera specs sound convincing, this phone doesn't take good pictures. And it's a shame the modular extensions have disappeared.
Sony XPeria XZ1 Compact
ReviewSmartphone

Sony Xperia XZ1 Compact 3D Scanner: Was das für Konsumenten bedeutet
Let's take a look at smaller phones, such as the Sony XPeria XZ1 Compact. This phone isn't only compact – unlike its name – but it's also equipped with a revolutionary feature: a 3D scanner. This smartphone proves once and for all that phone cameras can do much more than just take snapshots. It's also the «living» proof that Sony isn't going to settle for any old features.
I must admit, it's not the most elegant device. But I like the fact that there are manufacturers out there who want to give users ever more features than they have today. Even though I'm not quite sure what to use a 3D scanner for, I'm convinced artists and designers will find it very useful and I admire Sony for making a statement.
Blackberry KeyOne
video

Background informationSmartphone

We asked Managing Director for BlackBerry Europe your questions
Blackberry surprised everyone when they unveiled the KEYone at the Mobile World Congress in Barcelona. Not only does it boast great specs, it also features a brave design with hard edges, clear-cut lines and an unusual screen format. A real eye-catcher!
There's one feature that will make old-school hearts beat faster: a keyboard. Not just any keyboard, but one that works a treat. Blackberry's courage has definitely paid off. The KEYone is a serious competitor to other smartphones.
Great job, Blackberry. I can't wait to see the KEYtwo.
Apple iPhone X
video

ReviewSmartphone

iPhone X – we put Apple's latest arrival to the test
Apple has lost some of its excitement in the last few years. Their new releaes seemed more like updated old versions and I missed the good old times when Steve Jobs would add «One more thing» and revolutionise the tech scene overnight.
But in early autumn last year, Apple CEO Tom Cook said this famous line at a keynote: «One more thing».
The iPhone X really is radically new. Android fans might disagree and rightly so, but within the context of Apple iPhones, the iPhone X really is a revolution. The omission of the home button is proof that Apple has courage and isn't afraid to try out something new. That's why I included the iPhone X in my list.
Honor View 10
video

HintergrundSmartphone

Das Honor v10: Das Huawei Mate 10 Pro in klein?
This is a cheeky one, as the official launch of the View 10 or v10 isn't until January 2018, but I've had the chance to test it and I must say, it's a great device.
What's particularly impressive is that Honor shows that a high-quality phone doesn't need to cost a small fortune. Being a sub-brand of Huawei, I wonder what Huawei think of Honor copying their flagship and selling it for almost half the price. BI guess we'll have to wait and see.
Honor remains aggressive but friendly. And one thing's for sure: You'll have to look hard to get your hands on so much phone for so little money.
And now it's your turn. Which one is your smartphone of the year 2017? Which device is your everyday companion? I'm looking forward to your comments.
---

Journalist. Author. Hacker. A storyteller searching for boundaries, secrets and taboos – putting the world to paper. Not because I can but because I can't not.
---
---
These articles might also interest you
Skeleton Loader

Skeleton Loader

Skeleton Loader

Skeleton Loader

Skeleton Loader

Skeleton Loader