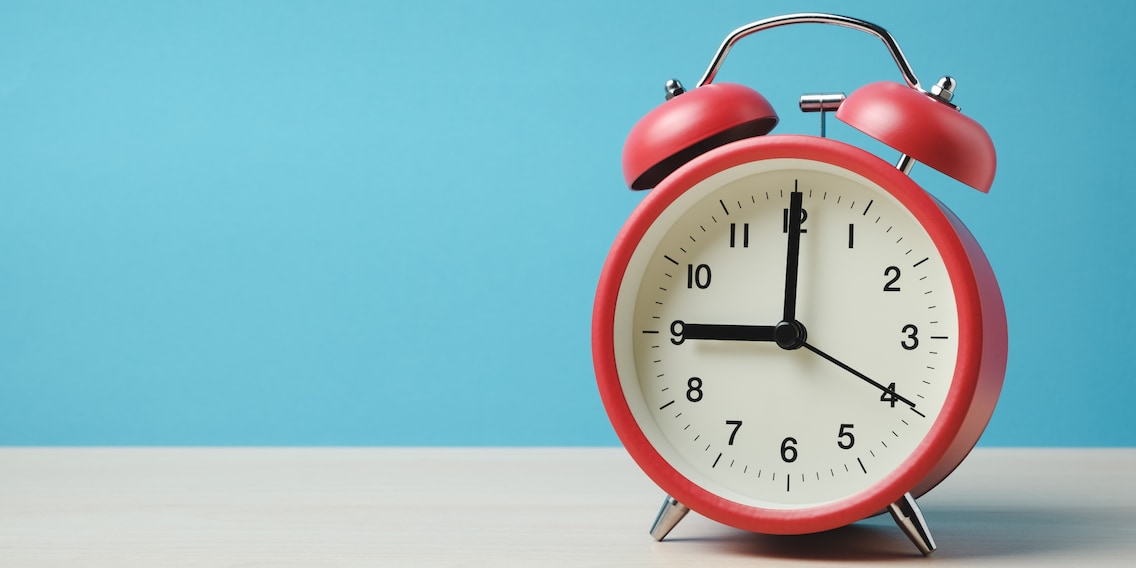 Digitec Galaxus has moved its order deadline back to 9 p.m.

The order deadline on Digitec and Galaxus is now 9 p.m. Place your order before this time and it'll be delivered the next day. With this, customers enjoy the latest order deadline of all Swiss online retailers – at no extra charge.
Enjoy shopping in the evening? If so, we have good news for you. We've moved our order deadline back by two hours – from 7 p.m. to 9 p.m. This means, if you place an order on Digitec or Galaxus before 9 p.m., it's delivered the next day – as usual, without shipping charges.
Why this new deadline? Well, many of our customers shop after 7 p.m. and we'd like them to receive their orders on the next day – one day earlier than previously. Lorenz Wyssmann, Supply Chain Process Engineer at Digitec Galaxus, says: «We now offer the right delivery option for everyone. In addition to next-day delivery for orders placed by 9 p.m., our customers can also opt for same-day delivery for orders placed by 11 a.m. And if there's no hurry, we recommend choosing the 'Allow longer delivery times' option. This means your order will arrive one to two days later than usual.» By the way, both flash delivery and snail mail take some strain off our logistics team.
Unfortunately, for organisational reasons, our previous order deadline of 7 p.m. still applies for some products. However, this exception only affects less than 1.5 per cent of all orders at Digitec and Galaxus.
Made possible by planning and partners
This order deadline extension means more work for the evening shift at our logistics centre in Wohlen. To manage this efficiently and with as little stress as possible, we've adapted various internal processes. New shift plans in the warehouse are one example – we now have a larger logistics team working in the evening.
Our delivery partner is the transport company Planzer who now picks up Digitec Galaxus parcels at our warehouse in Wohlen later than before to allow our customers to receive their orders the next day.
At what time do you place your online orders? Are you an early-morning or a late-night shopper?
---
---