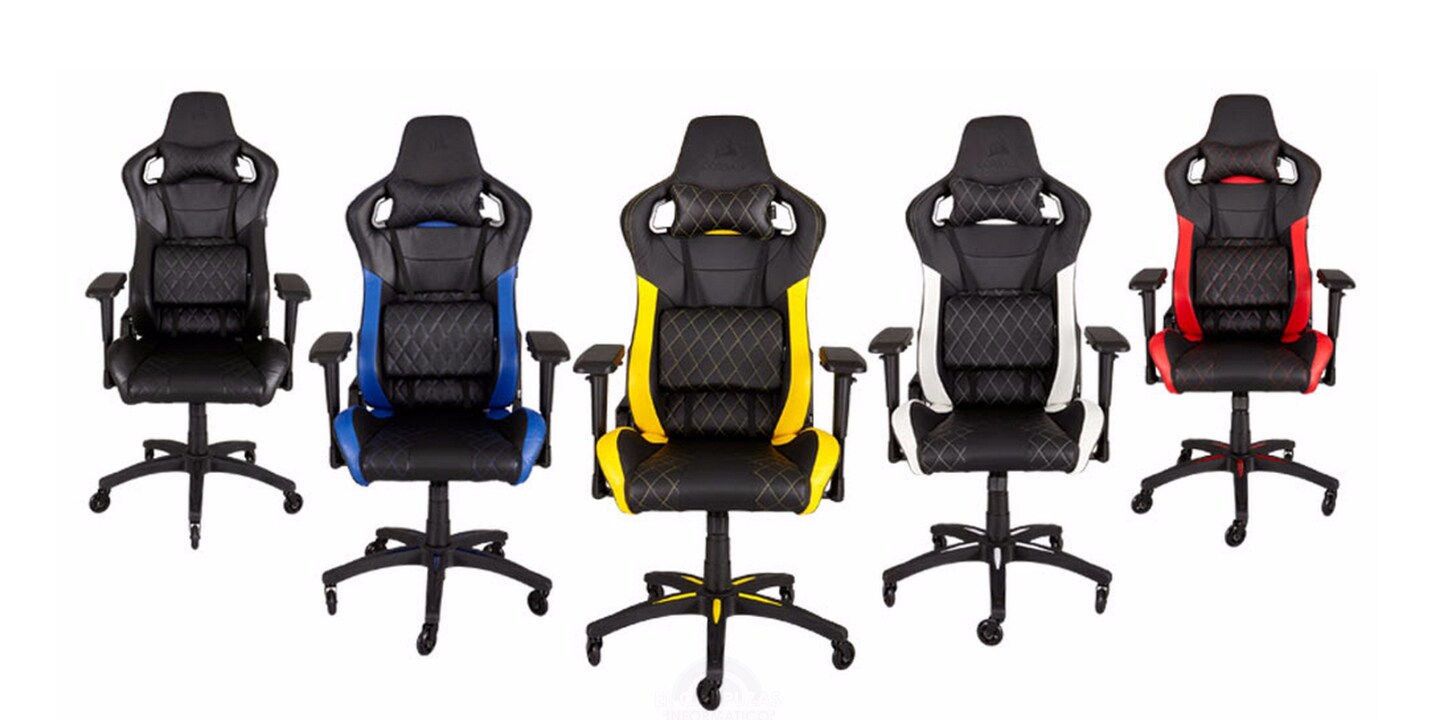 Corsair's first gaming chair: Is it any good?

Corsair? Don't they produce computer memory? Exactly. As well as keyboards, mice and now racing chairs, too. There's no way my backside and I weren't going to test one.
I'm always up for testing a new chair. Unpacking and putting the Corsair T1 Race together was pretty easy. All parts were carefully packed and undamaged. The one tool that's needed to attach the seat back is included. Getting the covers for the sides on was a bit of a struggle, but they're rock solid now. The wheels are easy to insert and are designed for hardwood floor. They won't leave any scratches.
Now let's talk about the chair itself. It comes in a shape that's a bit different to other racing chairs. It's narrower and soft, lets you sit in a safe and firm position and makes sure you don't slide from one side of the chair to the other. A neck and a lumbar pillow, both of which come in synthetic leather and look quite fancy, provide additional ergonomics. They can be moved around until you've found the right position or removed if you don't like or need them. The chair is upholstered with the same synthetic leather and has quite a simple look. This could definitely be an office chair, it wouldn't attract too much attention from your workmates. If you'd like a bit of colour though, the Corsair T1 Race comes in five colour variations. What I liked about this chair is that it felt comfortable and cool, even though it was a hot day.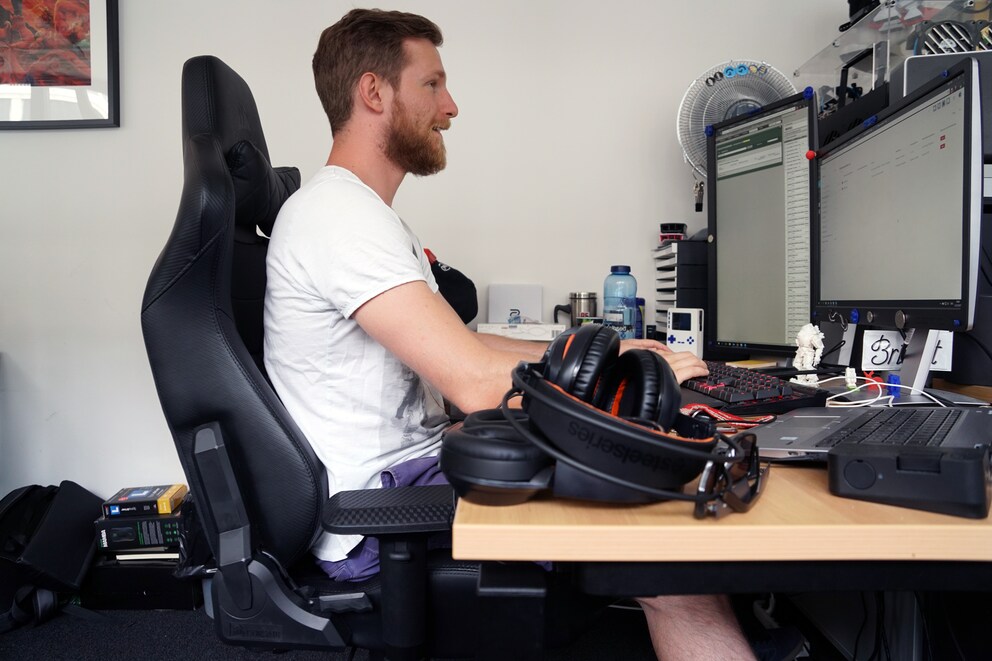 Narrow shape, but no sliding.
Lots of adjustable parts
The Corsair T1 Race has a reclining back and a tilt function that lets you customise your overall angle. I maxed out the tilt function and tried to lean back as much as possible, but still didn't get it to tip over. This chair also has 4D-movement armrests that can be moved in all directions: forwards or backwards, left or right, up or down. Everyone will find their perfect position.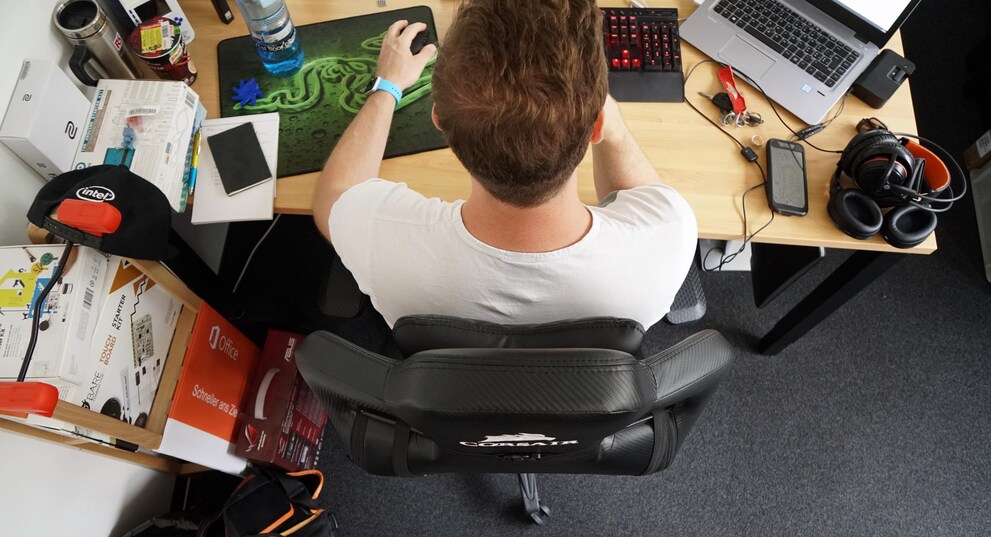 The neck pillow can be removed.
Not suitable for wide-shouldered people
There are downsides, too. Firstly, this chair really is quite narrow. With 1.87 cm and 84 kg, I just about fit in and I like the firm shape, but anyone with a broad build will have trouble squeezing in. Secondly, it made squeaky noises. However, a bit of WD 40 fixed this. The last but largest weakness of this chair are its wheels. They're not very stable and balls keep falling out of the ball bearings. I once even lost an entire wheel when I crossed a carpet. Good to know that the wheel fittings are a universal design, so you could replace them – with AK Racing wheels for example. Corsair have realised this and have taken action: They've explained that the first batch of wheel were faulty and they offer free replacement. Personally, I'd still prefer AK Racing wheels.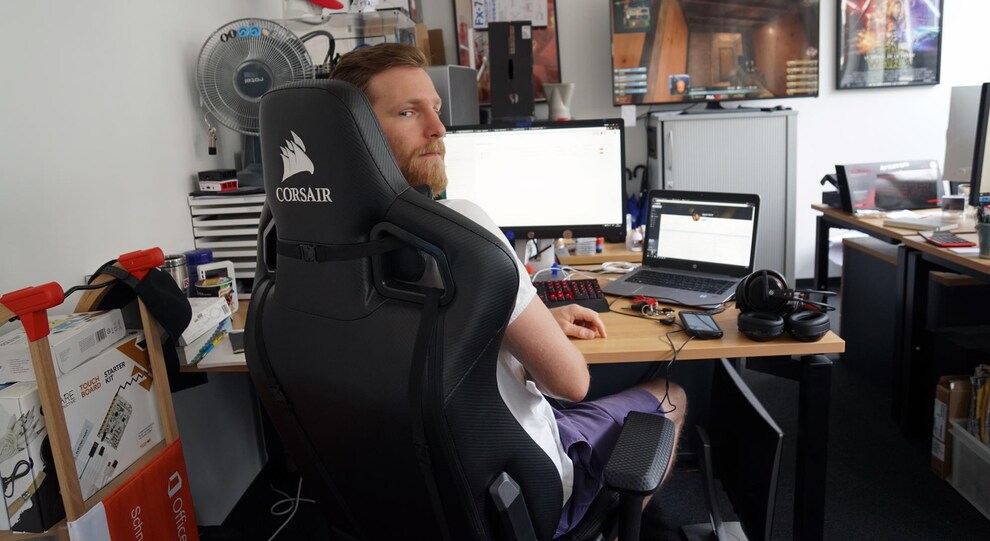 «Hey baby».
Conclusion
All in all, this chair has a unique shape and design, making it stand out from competitors. I'd recommend it to anyone who's looking for a comfortable chair which offers a firm seating position. Just prepare for a wheel change.
This might also interest you (in German):
---

In a nutshell, I enjoy technology and being where the action is. So what better place for me than digitec?
---
These articles might also interest you
Skeleton Loader

Skeleton Loader

Skeleton Loader

Skeleton Loader

Skeleton Loader

Skeleton Loader