Chaos and destruction - "Goat Simulator 3" in the livestream
Translation:
machine translated
The crazy goats are back! Phil and I spread fear and terror in "Goat Simulator 3". The stream starts today, 17 November, at 3 pm.
"Is the game worth the money? Who knows. Will you regret it? Probably."
With these inspiring words praises Santiago Ferrero, Creative Director of "Goat Simulator 3", his new game.
Such an honest statement is reason enough for us to put the goat simulation through its paces in a livestream. Phil and I will be spreading fear and terror live on Twitch and Youtube with our Terror Goats from 3pm onwards.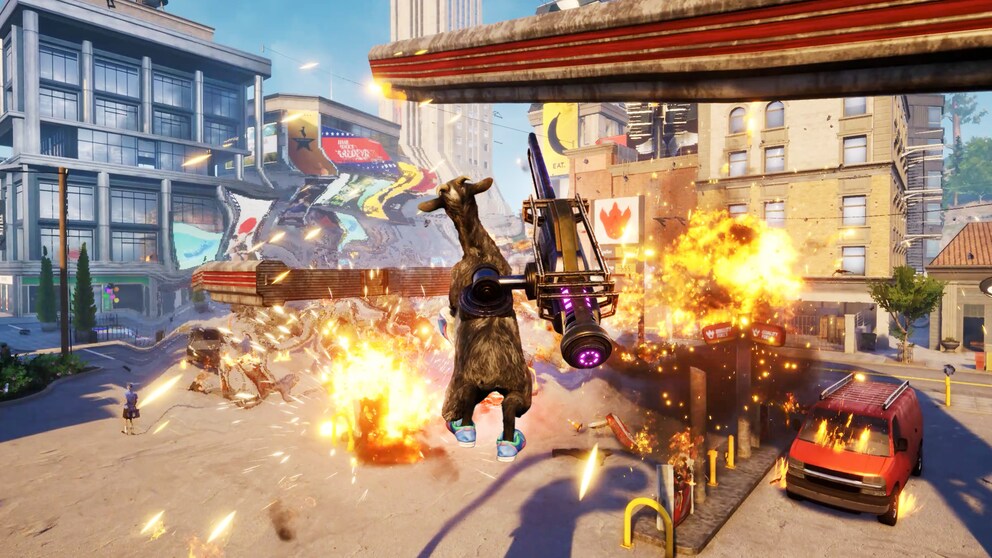 "Goat Simulator 3" basically works similar to the old "Tony Hawk's Pro Skater" games. Instead of pro skaters, you control diabolical goats. You can also choose between giraffes, sharks or rhinos. You don't get high scores with sophisticated skateboard tricks, but with as much chaos and destruction as possible.
The game does not give you a story or a clear goal. You are a goat, do what you want! You can explore the levels freely, complete small missions and mini-games or search for collectable items - the main thing is to make as much mess as possible in everything you do.
The game does not give you a story or a clear goal.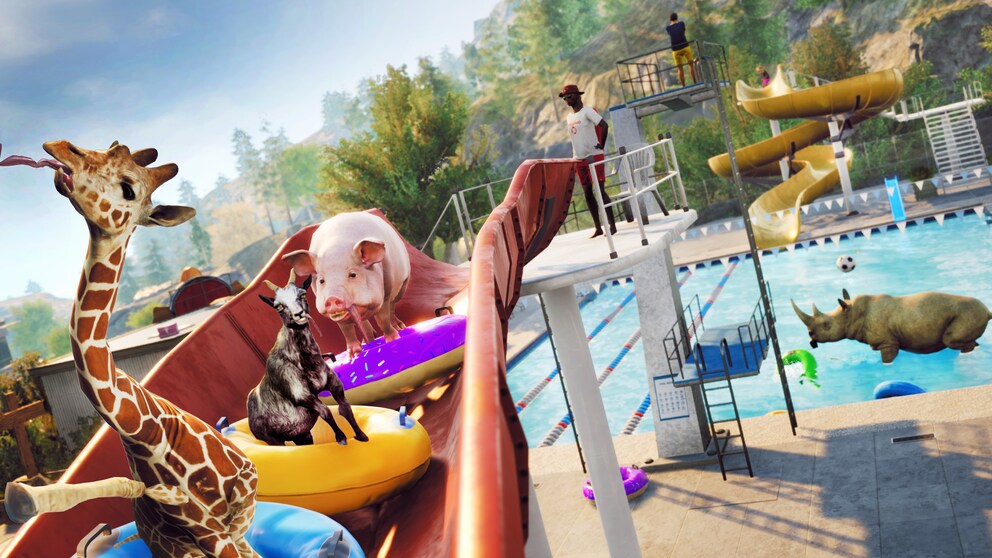 Compared to the previous game, there is also a new online multiplayer mode. You can invite up to three friends to explore the anarchy sandbox together and really go to town.
Speaking of prequels, there is a new online multiplayer mode.
Speaking of previous games, the first "Goat Simulator" was released in 2014. There was never a "Goat Simulator 2". The developers skipped the second part and went straight on with the third game. Why? Again, Santiago Ferrero has wise words parat: "Half of the team wanted to call the game 'Goat Simulator 2'. The other half was for 'Goat Simulator 4'. We all compromised on that." . Just my kind of humour. I'm curious to see if the game in the stream will amuse me as much as the creative director's statements.
---
My love of video games was unleashed at the tender age of five by the original Gameboy. Over the years, it's grown in leaps and bounds.
---
---
---
These articles might also interest you