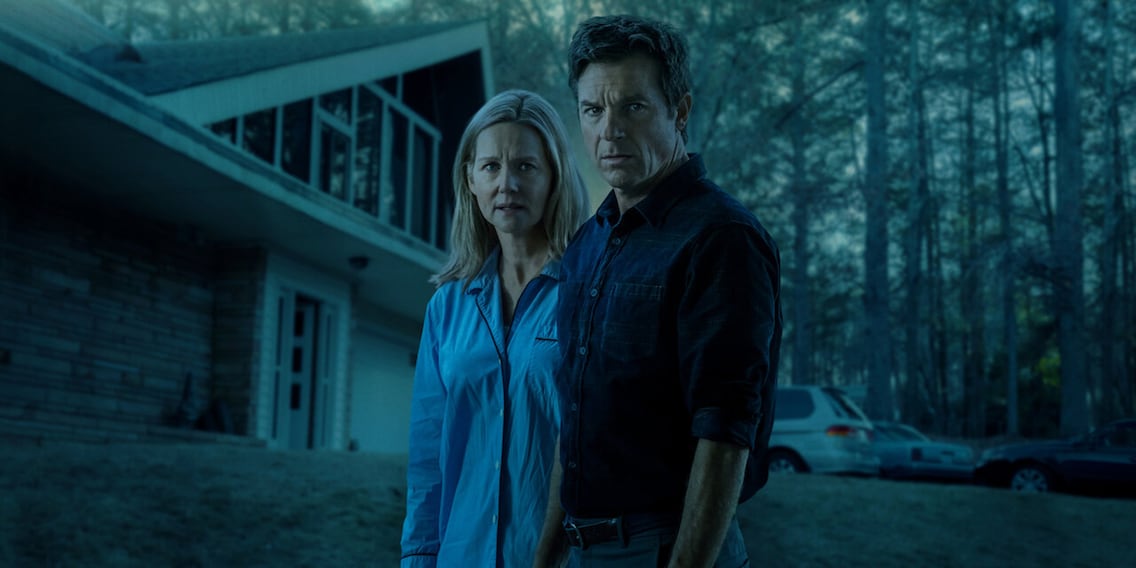 April streaming highlights: the movies and series you just can't miss

Netflix, Disney+, Apple TV+, Sky Show or Prime Video, here are this month's unmissable streaming highlights.
What kind of sailors get their films for free? Pirates! And with that unbelievably cheesy introduction, I now present you with the series and films of the month.
Better Call Saul, Season 6
The «Breaking Bad» spin-off enters its sixth and final series, eclipsing the number of seasons that were in the original. Not bad for a series that was originally only supposed to explore a secondary character's backstory. Said character is shady lawyer Jimmy McGill, who doesn't change his name to Saul Goodman until much later. The funny thing is that when it was first released, just like in the early days of «Breaking Bad», the series barely roused a peep of excitement from its wide audience. It wasn't until its latter seasons that «Better Call Saul» blossomed into an audience favourite on par with the original in terms of suspense and drama.
Start: 18 April
Where: Netflix
Anatomy of a Scandal
The cast alone justifies watching the trailer. Sienna Miller, Naomi Scott and the fantastic, underrated actor Rupert Friend star in this adaptation of the bestselling novel by Sarah Vaughan. It tells the story of a political high-flyer accused of rape. Only his wife believes that he's innocent. But is she right? A scandal among the British elite – and a hotly anticipated thriller series.
Start: 15 April
Where: Netflix
The Leftovers, Seasons 1-3
Admittedly, this mystery series isn't new. What is new is that you'll no longer need a Sky Show Entertainment Package to watch it. That's because it'll soon be available on Amazon Prime Video – the largest streaming service in terms of subscriber numbers. It's the year 2014 – before Thanos in «Avengers: Infinity War» snapped his fingers. One hundred and forty million people (two per cent of the global population) suddenly disappear without a trace. In the three seasons that follow, those left behind try to find discover the reason why. The idea was dreamt up by Damon Lindelhof, the mastermind behind «Lost». True to the «Mystery Box» concept, you can be sure that there's more to every detail than meets the eye. If you haven't seen «The Leftovers» yet, this is a good opportunity to catch up.
Start: 16 April
Where: Prime Video
The Dropout
Almost every Hulu series finds its way over to us in Europe via Disney+ Star a couple of months after its release. In the States, Hulu is Disney's streaming service for more mature content, as opposed to family-friendly stuff. And «The Dropout» was particularly well received by critics. The eight-part series based on true events is principally about one thing: fraud. Or the unbelievable story of ambition and fame; of Elizabeth Holmes (Amanda Seyfried), the youngest self-made billionaire in the world who lost it all in the blink of an eye. The trailer looks pretty good. I'll definitely be watching this one.
Start: 20 April
Where: Star (Disney+)
Ozark, Season 4, Part 2
«Ozark» was once described to me as «the poor man's Breaking Bad». Or «Breaking Bad» ordered on Wish. But the fact is, «Ozark» has been a roaring success since 2017. The story centres around Marty Byrde, a financial adviser played by Jason Bateman. At the beginning of the series, he and his family move to an area outside of Chicago. The reason? After one of his money laundering tricks went south, Bryde owes a Mexican drug lord a lot of money – and now he's on the run. While the first part of the fourth and final series was released at the beginning of this year, the second, concluding part will follow this month. What do you think? Should I finally check out Ozark?
Start: 29 April
Where: Netflix
---



I'm an outdoorsy guy and enjoy sports that push me to the limit – now that's what I call comfort zone! But I'm also about curling up in an armchair with books about ugly intrigue and sinister kingkillers. Being an avid cinema-goer, I've been known to rave about film scores for hours on end. I've always wanted to say: «I am Groot.» 
---
---
These articles might also interest you
Skeleton Loader

Skeleton Loader

Skeleton Loader

Skeleton Loader

Skeleton Loader

Skeleton Loader