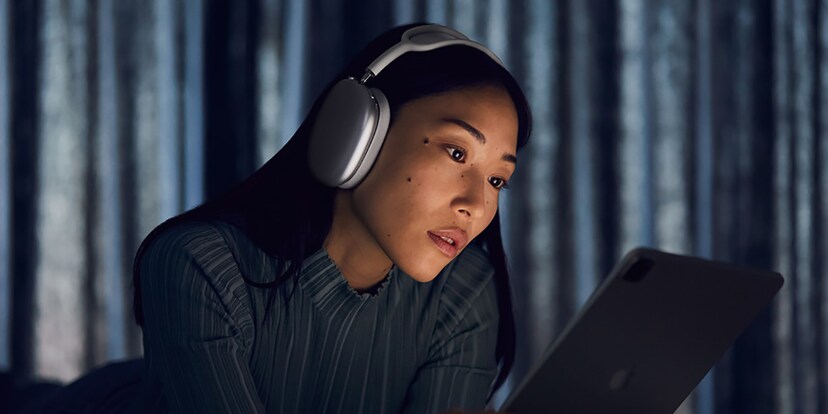 AirPods Max: Apple introduces over-ear headphones
Apple is entering the over-ear business after a long wait and much speculation. In terms of price, the AirPods Max are very enticing.
Apple's new headphones will be called AirPods Max, and not AirPods Studio as expected. After a long wait and many rumours, Apple has unveiled the new over-ear headphones. These Bluetooth headphones are equipped with active noise cancelling, just like the competition. And compared to similar headphones, they're also pricier. Running you around 600 francs.
Apple's so-called hi-fi sound
According to Apple, the headphones should be equipped with Hi-Fi sound. The term High-Fidelity-Sound was replaced by more precise standards in 1996, and therefore doesn't say much anymore. Apart from the fact that a 40 millimetre driver is used and the distortion is said to be at only one per cent of the audible spectrum, Apple doesn't give much evidence for hi-fi sound.
Still, Apple claims that you can play music over an iPhone, iPod touch, iPad, Apple Watch, Mac, and the new Apple TV models. But it'll probably be possible with any Bluetooth player. Users seeking to avoid Bluetooth compression can use the headphones with a Lightning-to-3.5mm audio cable. However, this isn't included in the delivery.
As is the case with almost all competing models, according to Apple, the handsets have an equalizer, a transparency mode and so-called 3D audio. According to Apple, the 3D audio should act similar to surround sound in a cinema. Our test will show whether this is really the case.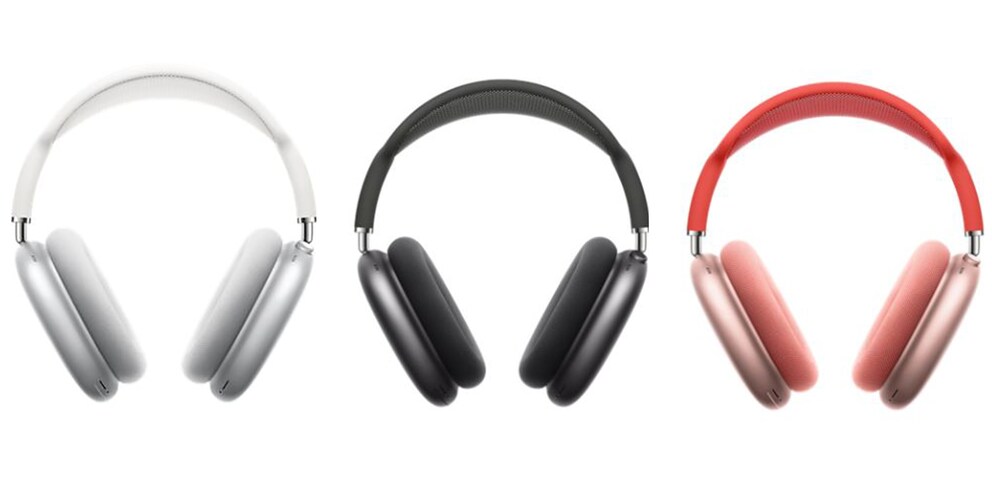 Just like the AirPods Pro, the new over-ears have an H1 chip in each cup, which Apple claims sound «excellent», especially when using active noise cancelling. Built-in sensors should notice when you take the earphones off and pause the music. A feature that can also be found with almost all competitors. During calls, beamforming technology comes into play, which makes your voice appear clearer and cuts out ambient noise.
Non-collapsible and with a small bag
The headband is made of stainless steel and can be adjusted on the side. As is apparent from Apple's video as well as the over-all structure, the ear cups can't be folded up to allow for easier transport. Still, a handbag-like case is included in the delivery.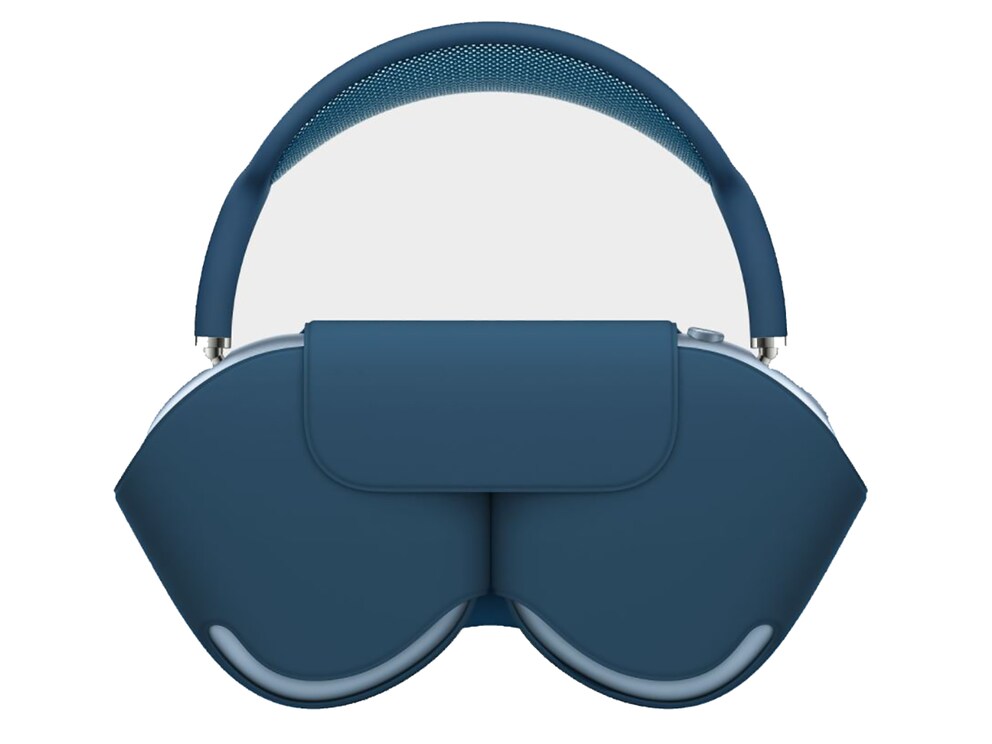 The headband is air-permeable at the top. So the headphones won't make for hot heads. The ear cushions are made of memory foam and intended to insulate the ear well. On the top of the cushion, just like on the Apple Watch, you'll find a digital crown that can be used to control volume and playback, answer calls or activate Siri.
A mediocre battery coming in many colours
The battery should last 20 hours with active noise cancelling, which is around mid-range. Inside the case, the headphones automatically switch to standby. The earphones are available in Space Grey, Silver, Sky Blue, Green and Pink. Compared to other ANC headphones, it's around 200 to 300 francs more expensive.
In terms of pricing , the AirPods Max remind me of the Montblanc MB 01. Only a test and comparison with the competition will show if the price is justified.
Apple AirPods Max survey
What do you think about the pricing for the new AirPods Max?
Way too expensive
If they're good, then it's justified
Don't care, I don't buy Apple products
Where do I donate my kidney? I'm ready
The competition has ended.
AirPods Max will be available starting December 15th. You can pre-order them on the page below.
---

Testing devices and gadgets is my thing. Some experiments lead to interesting insights, others to demolished phones. I'm hooked on series and can't imagine life without Netflix. In summer, you'll find me soaking up the sun by the lake or at a music festival.
---
---
---