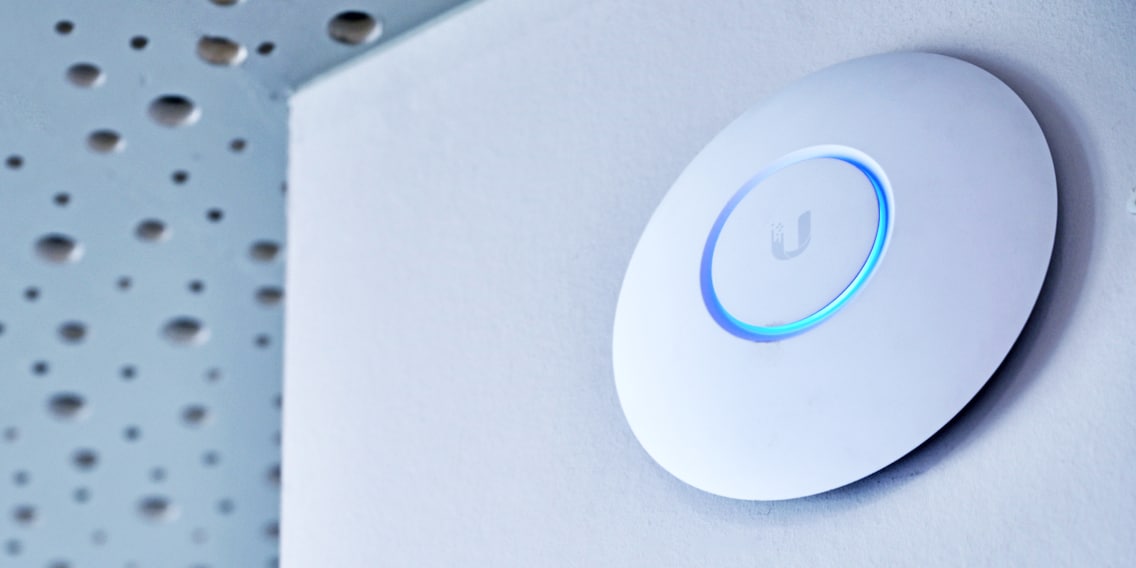 Wi-Fi on every floor: six fixes for you to try

If your existing Wi-Fi network is too weak to cover your entire apartment or house, a fix is desperately needed. This can vary depending on your use, but there's only a handful of options anyway.
My brother asked me for advice on extending his network from the ground floor to the basement after moving. Since questions of this nature also regularly arrive in my inbox, I wrote this guide and published it for the first time on 26 March 2021. A lot has happened since then. In addition to many new Wi-Fi devices, there are two new standards with Wi-Fi 6E and the upcoming Wi-Fi 7. That's reason enough to give the article an update. And if you don't have a clue what a frequency band is and how various ones differ from each other, there are also two new chapters. These are designed to answer basic questions about the subject before you buy.
There are a few ways to greatly extend your network coverage. You can:
Expand the Wi-Fi of your existing router with one or more satellites. This can be a repeater. Or a mesh repeater if you already have a mesh capable router. Some manufacturers also offer mesh routers configured as repeaters as an extension.

Replace your current router with a stronger one or a mesh system.

Use cables and establish connections between network nodes. These network nodes can be access points or a mesh system. Most mesh-capable devices support switching the connection from wireless to wired LAN.

Use the mains as a network connection with Powerline adapters. You can use the Wi-Fi function integrated in some Powerline adapters or that of an additional device.

Attach directional radio to the outside wall of your house and use it as a connection between network nodes.

Revive unused TV or telephone lines as a connection between network nodes.
I'll explain each of these options in detail below. Which one is best for you depends on your desired speed, the location of the rooms and the distance to be covered. There are other factors too, such as the material your house is built from. If your walls are thick, the signal of a single router usually won't reach every room over several floors. And if it does, it's often only the slower 2.4 GHz frequency band. Ceilings made of reinforced concrete or underfloor heating can severely weaken a signal, cause latency or even block it. Conversely, it's easier to equip a wooden house with Wi-Fi.
A refresher course: of antennas and frequency bands
Today's Wi-Fi routers and satellites transmit data on at least two different frequency bands. It's kind of like how medium and long wave broadcasting used to work in radio. Starting with the Wi-Fi 6E standard, there are even three frequency bands that can be used: the 2.4 and 5 gigahertz range is joined by the 6-gigahertz frequency band, only intended for indoor use. Normally, only one of the bands is used at a time when connecting to the terminal. As of Wi-Fi 7, devices have the option to transmit data to a single device over multiple bands simultaneously.
In short, complicated terms, frequency bands are sub-ranges of the electromagnetic spectrum used for communication.
How frequency bands differ
But how do these three frequency bands differ? To use a metaphor, if the three were invisible cables, these «Wi-Fi wires» would be of different lengths and thicknesses. The «2.4 gigahertz cable» would be the longest, but also by far the thinnest. It reaches the farthest, but provides the least data throughput. The «5 gigahertz cable» is a lot thicker, but doesn't reach as far. And the «6-gigahertz cable» takes it up a notch – even fatter, but with a much smaller range.
If an identical antenna with the same energy input sends a data packet at 2.4 gigahertz (GHz), it can therefore be transported further than with the other two. In practice, however, many routers don't transmit at the same rate across the different bands. Take the first 6 GHz mesh system I tested, a Netgear Orbi RBKE963 which surprised me. Its 6 GHz frequency band covers my home better than the 5 GHz band and accordingly also provides more data throughput «at longer distances». Nevertheless, the system didn't perform better than competing products without a 6 GHz frequency band. Systems like TP-Link's Deco X90 or Asus ROG's Rapture GT6 – the strongest mesh system I've tested as of early August 2023.
Do newer Wi-Fi standards offer better performance?
But if you think a Wi-Fi router or satellite will always perform better because of a newer Wi-Fi standard or an additional frequency band, you might be off the mark. True, newer standards can, in theory, bring higher data rates. If eight antennas of Wi-Fi 6E are used for one frequency band, data rates of up to 9.6 gigabits per second can be achieved. With 16 antennas using Wi-Fi 7, this balloons up to 46 gigabits per second. In practice, however, very few devices use more than four antennas per frequency band. However, newer Wi-Fi versions (6, 6E and 7) are better if you have many end devices in use that also support the newer standard. In addition, neighbouring routers that use the same channels and frequencies are less likely to get in each other's way.
How far and fast a signal is transmitted depends primarily on a router's condition, transmission power and number of antennas. Therefore, given the same antenna design and processor, I'd prefer a router with more antennas and the older Wi-Fi 5 standard over one with fewer antennas and a newer standard. Still, I'd make sure that any new purchase offers at least Wi-Fi 6 support.
In addition to the number of router antennas per frequency band, the number of antennas on your receiving device (smartphone, notebook, etc.) also plays a role. If a router supports 4×4 MU-MIMO, for example, it can send four spatial streams simultaneously to a single device. This means it transmits with four antennas simultaneously. However, the end device also needs four antennas to receive this.
If the receiving device is a laptop, it almost always has two antennas (which enables 2 × 2 MU-MIMO). This allows only half the transmit and receive power of 4 × 4 MU-MIMO. No notebook, convertible or tablet that I know of has more than two antennas. Even smartphones usually only have one. For PCs, manufacturers [occasionally] offer(/s1/product/asus-pce-ac88-pci-express-10-netzwerkkarte-5909203) network cards with up to four antennas. The bottom line is, 2 × 2 MU-MIMO will be sufficient for most end devices. Nevertheless, more antennas are useful if there are many devices in your house connected to the network at the same time. Also when it comes to setting up a mesh network where strong radio transmission between the network nodes (backhaul) is desired. My advice when buying mesh capable devices: make sure that the backhaul frequency band supports 4 × 4 MU-MIMO.
Assessing the situation: in what location should which device receive how much data?
First of all, it's important that you're aware of what you want to use the internet for in previously unconnected or poorly covered areas of your house. What are you doing with your devices, how many should be used at the same time and with how much juice?
For example, if you want to watch movies on a smart TV and surf the web with two smartphones at the same time, low speeds are usually enough. No provider streams its shows and movies at over 25 Megabit (3.1 megabytes) per second in 4K. Depending on the sites you visit, 50 Mbit/s should be enough in this scenario. However, streaming movies to a TV from my NAS using a Plex server without a loss of quality is a whole other issue. After all, UHD Blu-ray can require 80 megabits and more per second, depending on the movie.
If you want to take full advantage of a fast 1-gigabit internet subscription with a single device, it's well worth connecting it to the router via a LAN cable. Such a device could be an NAS with an active download station or a gaming PC that you want to use to download Cyberpunk 2077's 72 gigabytes of data in eleven minutes, directly via cable. Gigabit LAN then offers you a net speed of around 940 megabits (117.5 megabytes) per second under optimal conditions. Of course, a cable connection makes even more sense for network devices with 2.5 or even 10 gigabit ports.
Be cautious with manufacturers' speed specifications
So far, only one router in my Wi-Fi speed tests managed to deliver over one gigabit per second to a laptop. Namely, the Asus ROG Rapture GT6. The router delivers 1,437 megabits per second in the room where it's located. The second-best device, a TP-Link Deco X90, achieves 912 megabits in the same room. However, these are both exceptions – usually good routers in the same room «only» deliver around 800 megabits.
Therefore, please ignore what manufacturers state as the general speed on their packaging. Not only because it's purely theoretical, but also because they often don't make sense. Many manufacturers take this to the extreme by adding up the theoretical speeds of different frequency bands to one big number.
But let's get to the six ways to solve the problem. The last two are more «exotic» in nature.
Option #1: extend the Wi-Fi of your existing router
This solution only works if you already have Wi-Fi reception on the target floor. If you do a speed test at the location above or below your current router before upgrading, you can use the result to assess whether this solution fits your needs. Then you can set up a secondary device in those locations and use it to forward at least some of your total capacity to other target rooms. Optimally, both your current router and your secondary device should support mesh technology. This doesn't just ensure an extended range, but a dedicated second network (with the same name) for the target floor as well.
The second (or even third) device can be a mesh router, a mesh repeater or a normal repeater. However, a repeater without mesh capabilities only forwards the signal and doesn't create a dedicated network, which isn't as good. Mesh systems from some manufacturers, such as Asus, don't consist of a router and repeater, only different routers. Most other manufacturers use a router and repeater. Configuring your new satellite is easy; most mesh systems use an app,so you don't have to manually disable the DHCP server of the additional router. This way you don't run the risk of suddenly having two networks battling it out instead of one.
Ideally, your router and the additional device already support Wi-Fi 6, 6E or 7. While Wi-Fi 7 is still to be widely released, there are first devices that support it, such as TP-Link. As already mentioned, newer Wi-Fi versions mainly benefit households where many devices with the new standard are active at the same time. If only a few devices or users are active, the advantages over Wi-Fi 5 are rather small with otherwise similar hardware.
Of course, check if the second device will work with the first one before you buy it. If you're currently using an internet provider's box for your Wi-Fi, which serves as both a modem and a router, many offer specially tailored solutions. For Swisscom customers, for example, there's the WLAN Box 2. Otherwise, I recommend looking for an expansion solution from the same manufacturer.
You can find our Wi-Fi repeater range here.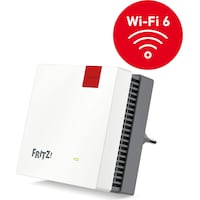 If you buy a mesh router to expand your Wi-Fi, you can even use it as the new router if it's better than your previous mesh router – and use the latter as a repeater. However, this is likely only the case with mesh routers from Asus. If I'm not mistaken, Asus mesh routers are the only ones compatible with each other regardless of the model. Find our Wi-Fi router range here.
Option #2: replace the Wi-Fi of your existing router
This second solution involves disabling your existing Wi-Fi. If your previous setup just barely couldn't manage the entire building, you can opt for a single, better router and hope that'll do the trick. If you're unsure whether a new single router will be enough, it's best to buy one that supports mesh. That way, you can expand your network at any time.
To establish reliable transmission to the furthermost corner of your home, place these two (or more) new devices in your apartment or house: first, a mesh router connected to the modem via a LAN cable. Second, its counterpart, which can be a second mesh router or repeater. If your modem was previously configured as a router, you should disable the function and run it in bridge mode. If this doesn't work, deactivate the modem's Wi-Fi and configure the new router as an access point. However, you're giving up its router functions this way, which might've been better than those of the modem/internet box.
Its counterpart, the second device, should be placed on the floor where the connection/signal strength to the first device is expected to be strongest. Usually, this will be where the distance between the devices is smallest possible. If you want to go down another floor, place the third device squarely below the first two, if possible. Of course, you'll get the best coverage if you place the devices as centrally as possible?
Mesh capable routers and systems can be found here.
Routers
ASUS ROG Rapture GT6 AX10000 AiMesh 2P
Routers
TP-Link Deco X90 (2 Pack) AX6600 Whole Home Mesh Wi-Fi 6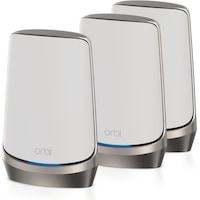 Routers
Netgear Orbi RBKE963 - Pack of 3
Option #3: opt for a cable and use it as a backhaul
Laying LAN cables is usually quite expensive, but it's also always the fastest option in terms of data throughput. The most important factor in the distribution of a network is always a strong backhaul, that is, the line between two network nodes. In a mesh system, this is usually done via a second Wi-Fi band in the 5 GHz or 6 GHz range. For this reason, mesh systems also have more antennas installed. If a mesh router has twelve antennas and Wi-Fi 6, it can use four of them for 2.4 GHz. Another four use 5 GHz and the remaining antennas establish the link to the next satellite – again over part of the 5 GHz spectrum. This wireless connection can be a very good solution and provide high data throughput. However, this doesn't provide maximum speeds with minimum ping. So, it's cable time!
If you choose cables, keep in mind that not every network device can be integrated with them. This method is primarily suitable for access points. Similarly, most mesh routers and repeaters support backhaul via RJ45 cable.
When buying LAN cables, you shouldn't just look out for the right length, but especially the data throughput. To future-proof your setup, I'd advise going straight for a cable that also supports 10 Gigabit. Any cable with CAT version 6a or better (CAT 7 or 7a) will do wonderfully. Please don't go for CAT 8. While it does double the operating frequencies, it can only be used over short distances.
Go to our access point range here.
Network cables, pre-filtered for CAT 6a, are available here.
Option #4: use the mains as a network connection with Powerline adapters
Powerline adapters let you use your power grid as a network cable. There are adapters that also establish their own dedicated Wi-Fi and those that simply offer LAN ports. This works reasonably well depending on your power line and fuse box, and some of the total capacity still comes through on the target floor. Or relatively poorly, all things given. In my two-story apartment, whose power lines date from the 1990s, I get an average of 220 megabits per second with the Wi-Fi from Devolo Powerline adapters using the latest G.hn standard.
Importantly, multiple adapters from the same manufacturer can be combined for Powerline, as with a mesh system. Like repeaters or access points, the adapters don't have router functions. You add them to an existing network.
Find our Powerline range here.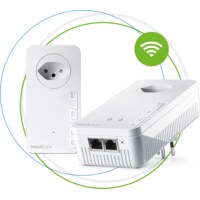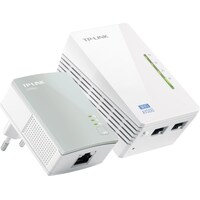 Powerlines
AVM FRITZ!Powerline 540E WLAN Set - enthaelt 1x FRITZ!Powerline 540E und 1x FRITZ!Powerline 510E Powe...
Option #5: attach a directional signal to the outer wall of your house
This option is unlikely to be effective in most cases, as the installation is complex and it can only be used if you have two windows outside your house with an unobstructed view between them. You'll have to buy two directional antennas and install them on the outside wall of the house. And it only gets worse, as you'll have to connect the antennas by means of cables inside. You'll need ribbon cable and some extra elbow grease to do this.
The data throughput can be high with a directional signal. Digitec user Manu Outdoor got up to 650 Mbps in their review for the Ubiquiti LBE-5AC-Gen2.
Directional antennas are listed under Access Points in the store. You can find them here.
Access points
Ubiquiti Ubiquti Networks LBE-M5-23-2P - LiteBeam M5, 23 dBi, 5 GHz (2-Pack)
Option #6: use an existing TV or telephone line
If you have a TV line and multiple jacks, you can use Ethernet over Coax (EOC). At the endpoint, if your EOC solution doesn't have integrated Wi-Fi, use an access point or a mesh router/repeater for the new network.
But beware: if anyone in the house, including neighbours, uses the TV line for their internet reception, do not use EOC. EOC makes transmissions in the same frequency range as a modem's upstream. So you'd disrupt the internet connection. TV transmission won't be affected by slower models, that's anything up to 720 megabits per second. Models that provide up to 1,800 megabits per second may cause problems with certain TV providers. This will only happen if they use frequency ranges below 258 megahertz for their transmitters.
When it comes to Ethernet over Coax, our range includes products from Axing. You can find them here.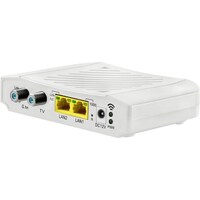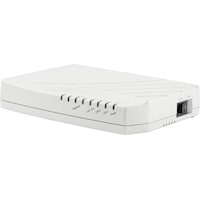 Telephone lines that are no longer in use can also be used for a network. This is possible with the help of VDSL converters (Ethernet over VDSL2). However, the speed isn't exactly mind-blowing. Most models have a bandwidth of less than 100 megabits per second.
You can find VDSL converters here.
Network accessories
Planet 1-Port 10/100/1000T 802.3at PoE+ Ethernet to VDSL2 Converter Broadband Communication
Network accessories
only 2 of 2 remaining on sale
Planet VC-234G 4Port 10/100/1000T Ethernet to VDSL2 Bridge
Planet 1-Port 10/100/1000T 802.3at PoE+ Ethernet to VDSL2 Converter Broadband Communication
Converters
What's your preferred solution for expanding your Wi-Fi network?
Header image: Pixabay
---



I find my muse in everything. When I don't, I draw inspiration from daydreaming. After all, if you dream, you don't sleep through life.
---
---
---