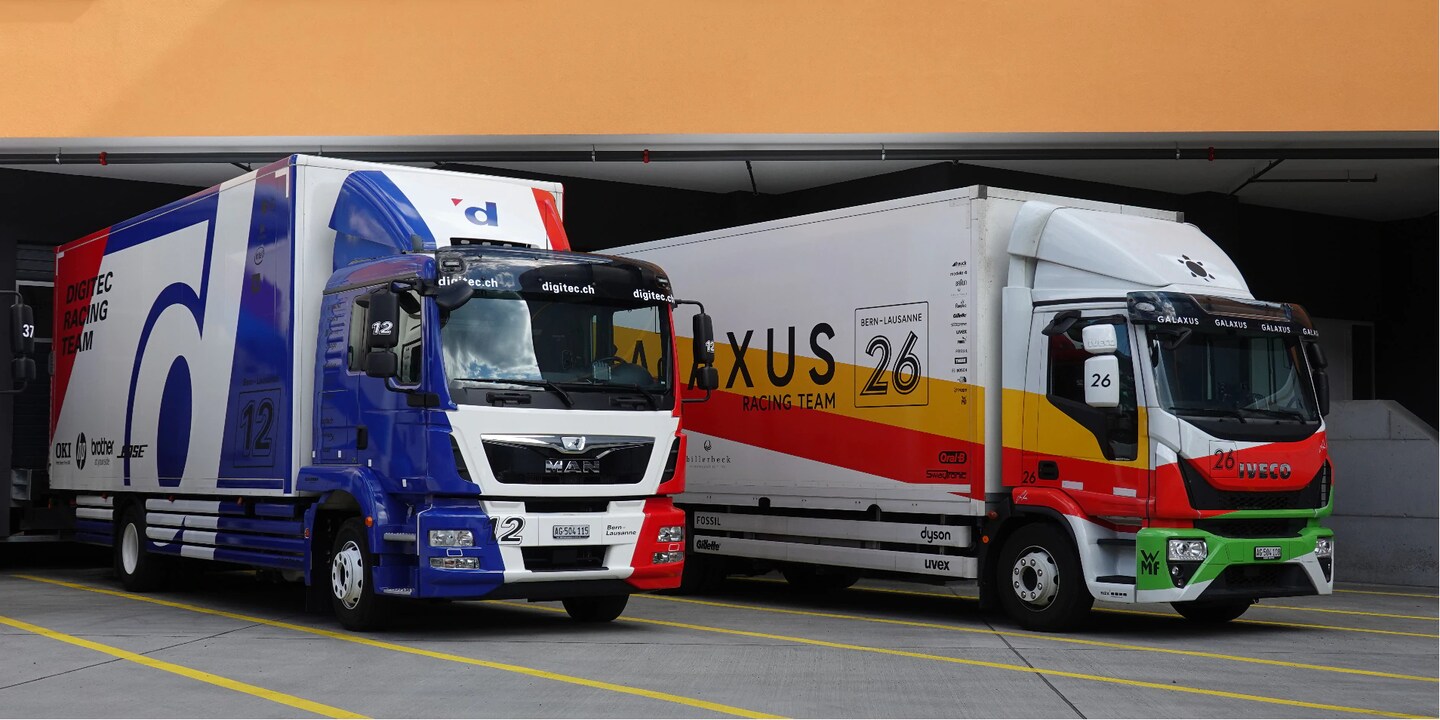 When should I order by to get my parcel in time for Christmas?

The holiday season is when you buy presents for your loved ones. We deliver orders quickly, but there are limits to everything. We asked our colleagues at the warehouse in Wohlen the order deadline for Xmas.
But first things first: this is not a guarantee that things will go exactly as planned. We hire a large number of additional helpers in Wohlen for this busy time of year. Our company tradition even has employees from other departments step in and help out in the warehouse to make sure your order arrives when you need it. However, it may occur that certain deliveries are not in. This can have multiple reasons. If you want to be on the safe side, don't wait until the very last moment to order gifts.
I asked my colleagues at the Wohlen warehouse about order deadlines. And received the following answer from Peter Weingartner, Supply Chain Management Manager: «Customers can place their orders until Monday 23.12. at 5 p.m. and should receive their parcel by post the following day. If you want to be on the safe side, you should order by Monday 23.12. at 8 a.m. A lot of things would have to go wrong for that not to work...» According to Peter, it's possible to order general cargo (large goods on pallets) on Thursday 19.12. until 5 p.m. and receive the goods on time for Christmas.
Your last chance
There is hope for last-minute shoppers. If you're collecting your items from one of our stores, you need to place your order by Tuesday, 24 December. This only applies to products that are in stock and weigh less than 30 kg. What's more, if you're cutting it that fine, every minute counts and each store has different deadlines:
Lausanne: 4:45 a.m.
Geneva: 4:45 a.m.
Bern: 5:30 a.m.
Langendorf: 5:30 a.m.
Zurich: 5:45 a.m.
Winterthur: 6:00 a.m.
St. Gallen: 6:00 a.m.
Basel: 6:15 a.m.
Kriens: 8:15 a.m.
Dietikon: 8:45 a.m.
Wohlen: 1:00 p.m.
Got it? We wish you a merry Christmas – may all your parcels arrive on time.
Your very last chance
Hang on a minute... There's one more option: vouchers. You can buy vouchers online any time and print them out straight away. Or write the voucher code onto your Christmas card. Vouchers are available from 10.– to 2000.– francs.
Our opening hours during the holidays:
Tuesday, 24 December: Until 4 p.m.
Wednesday, 25 December: Christmas Day, closed
Thursday, 26 December: Boxing Day, closed; Lausanne, Geneva and Langendorf open as usual
Friday, 27 to Monday, 30 December, our regular store opening hours apply from
Tuesday, 31 December: New Year's Eve, all stores open until 4 p.m. except Geneva (cantonal holiday)
Tuesday, 1. January: New Year's Day, closed
Wednesday, 2 January: Stores open. Only the stores in Bern and Lausanne are closed on 2 January (St. Berchtold's Day)
Find the details for every store here.
---

I'm the master tamer at the flea circus that is the editorial team, a nine-to-five writer and 24/7 dad. Technology, computers and hi-fi make me tick. On top of that, I'm a rain-or-shine cyclist and generally in a good mood.
---
These articles might also interest you
Skeleton Loader

Skeleton Loader

Skeleton Loader

Skeleton Loader

Skeleton Loader

Skeleton Loader