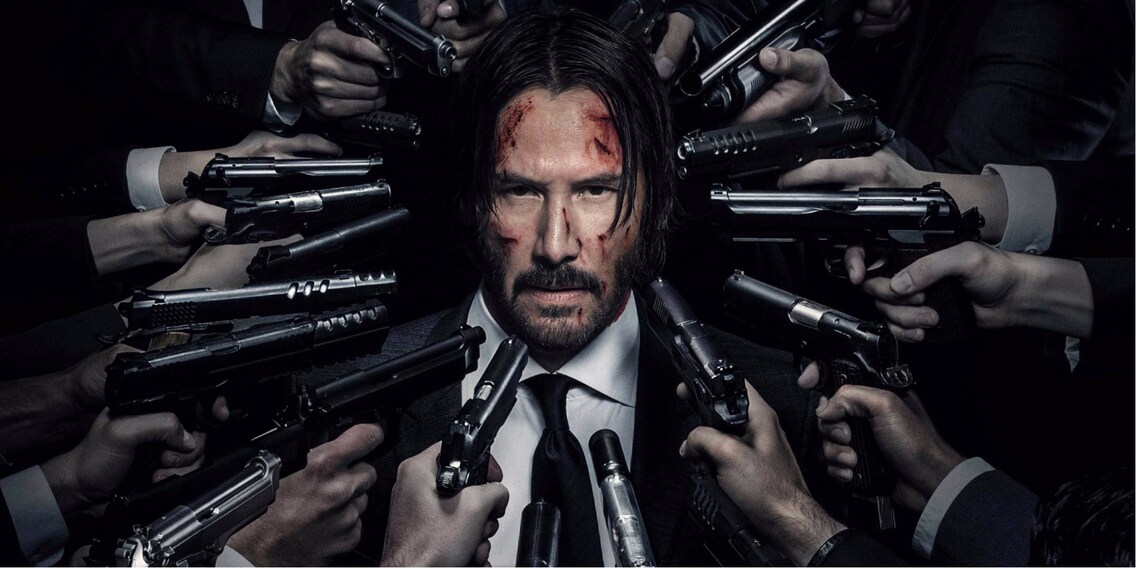 The revealing review of streaming providers

A huge choice, available any time and on almost any device: There are good reasons why Netflix and co. are as popular as ever. We've put together an overview of the most important streaming providers in Switzerland.
The times when we had to remember the exact broadcasting times of our favourite series are long over. Today, new streaming providers and onDemand services are popping up every day. Unsurprising, as they offer much more flexibility. While conventional television is still the best option for live broadcasting, for example of sports events, more and more people turn to Netflix and co. when it comes to series and movies. So much that it's become somewhat difficult to keep an overview of all the providers and options. Therefore, I've put together a review and comparison of the most important providers. I tried to find comparable titles and offers, but it turned out to be a difficult mission. It's just as hard to find common ground when it comes to costs, as the prices for series and movies vary greatly. I'm hoping this overview will help you nonetheless.
By the way: If you'd like to find out which service offers a particular series or movie, JustWatch will give you this information with one click.
Netflix
Having been available for us in Switzerland for a few years now, Netflix is the most famous and popular streaming provider. Although the selection we get is nowhere near as large as it is in the US, their numerous in-house productions make Netflix attractive for the Swiss market. When it comes to movies, Netflix isn't such a good option, as there are hardly any recent titles on offer except for their own productions such as «Okja». Netflix's official statements says 5.000 movies and series are available for us. According to Unogs, a web page that shows which movies and series are available in which country, 3.000 is more realistic. Yet, the superb series, stand-up comedy and documentaries will keep you busy for more than long enough.
When it comes to costs, Netflix is one of the more expensive options (starting from CHF 11.90 per month). However, the subscription can be shared with others; the most expensive subscription with 4K content (19.90 per month) allows up to four people to use the same account. Netflix recently introduced Dolby Atmos, a surround sound technology that's supposed to produce even better sound. Many titles are also available in High Dynamic Range (HDR), a technology to allow for better contrast. Netflix is available via web or app and runs on any device, be it smart phone, smart TV, console etc. Contrary to what their former CEO Reed Hastings said, Netflix now even offers the possibility to save movies and series offline. It has however become almost impossible to tap into the US range, as Netflix has taken radical action against VPN users and made sure as few services as possible are accessible via VPN.
Amazon Prime Video
Amazon has extended its video service and is now also available in Switzerland. Payable in Euro, Prime Video for 7.99 Euro (about CHF 8.75) is the most inexpensive subscription option. The full prime package is available for 8.99 Euro and also includes the light version of a music service, fast shipping, ad-free Twitch etc. If you go for a one-year subscription, the price per month is 5.75 Euro. Like Netflix, Prime Video is an all-inclusive subscription. In-house productions such as «The Man in the High Castle» and exclusive rights to formats such as «Preacher», «American Gods» or «Vikings» make this service interesting. You'll find the latest season of «New Girl» too, but when you try to view it, a message tells you that the selected content is not available in your region for licensing reasons. It seems as though only Amazon's own productions are available in Switzerland, which makes the service significantly less attractive and leaves you with no other option than paying to rent or purchase the desired movie. Having said that, Amazon still offers one of the largest selections of titles on the market.
Amazon Prime Video can be used on Amazon's own devices or via app on tablet, supported smart TVs, game consoles etc. 4K and HDR content is available in theory, but is hard to find and doesn't seem to work for those titles that are available for us.
Other than with Netflix, it's still quite easily possible via VPN to access to US selection, which is far and away superior. However, if you do so, your prime membership applies to Amazon.com, too, and if you order from the German store, you can't make use of Prime shipping.
Teleclub Play
Swisscom offers a special Teleclub subscription, Teleclub Play, which includes a flat rate on movies and series for CHF 12.90 per month. However, this offer is only available for Swisscom clients and fails to impress, even though Swisscom promises over 10.000 titles. Exclusive and recent series as well as current movies aren't available. These titles can be found on Teleclub onDemand where «John Wick 2», as an example, can be rented for CHF 6 or purchased for CHF 24.90. About 6.000 titles are available – exclusively for Swisscom TV.
Some onDemand movies are available in 4K, but most in Full HD. All Teleclub Play movies and series can be viewed on TV as well as tablet and smartphone.
MyPrime
UPC's flatrate includes 6.000 titles and 40 TV channels and is only available as Premium Plus additional option. The subscription costs CHF 15 per month. MyPrime works on Horizon box, computer or via app on smartphone and tablet. The offer isn't that attractive yet and with the exception of the sitcom «Fässler-Kunz», there aren't any exclusive titles either. Just like the other UPC TV options, 4K and HDR aren't available on MyPrime either. UPC too has an onDemand offer with more recent movies. «Passenger» or «Sully» – as examples for what they classify as new releases – can be rented for CHF 8 or CHF 9 for the HD version.
iTunes and Google Play
Google and Apple have taken a different approach: They rely only on renting or purchasing via their app store. While titles from the Google store are also available on Apple devices, iTunes is more restricted. Both can be used on smartphone and desktop, but to watch a movie or series on TV, you'll need either an Apple TV, Android TV or a Chromecast. There aren't any apps for SmartTVs unless your TV already runs on Android. Of course, there's always the option of connecting your notebook with a HDMI cable.
iTunes offers a wider selection than Google Play, whereas Google Play has quite a few movies in 4K – unfortunately, only available in the US and Canada. The most recent movies such as «John Wick 2» can be rented for CHF 6 and CHF 7.50 or purchased for CHF 25 on Google Play. With iTunes, the same movie can be bought for CHF 18. Then again, both services offer «Fast & Furious 7» for CHF 17 (purchasing price) or CH 4.50 (rental price). As an additional service, individual episodes of famous series can be purchased with Google shortly after they've aired in the US. Itunes doesn't offer this service. Apple's declaration of 25.000 titles can thus be questioned.
Some movies can't be rented and have to be purchased. iTunes und Google Play are ideal as add-on to a streaming service such as Netflix.
Hollystar
Hollystar belongs to the streaming portal Teleboy and also provides Sunrise TV. For CHF 12.90 per month or CHF 9.90 if you go for an annual subscription, you receive a discount on renting and purchasing as well as a few titles for free. However, once you see the selection, you'll know why there's no charge. At least Hollystar gives you access to a few series shortly after they've aired in the US. The last episode of «The Americans», as an example, aired on 30 May and can be purchased for CHF 3.40 in HD. The range of series isn't large though, so you probably don't need this subscription unless you rent loads of movies. And even if you do so, make sure to calculate if it's worth it. CHF 4 for «John Wick 2» is a fair deal and surely more attractive than purchasing it for CHF 28.90.
Hollystar is available on almost all devices via app and pre-installed on some SmartTVs or in your browser. Videos can be saved offline and watched on the go with no internet connection. Moreover, up to four people can watch at the same time.
An overview of all providers
To enlarge, mobile users may click here
Conclusion
The arrival of Netflix in Switzerland really got the ball rolling. More and more companies now offer their own streaming or rental service. Yet, due to licensing disputes and greed for profit, there still aren't any comprehensive and up-to-date services for movies and series in Switzerland. But if you'd like to cancel your cable TV, go ahead and do so, you won't have to go without your daily dose of movies and series. If you're looking for an all-inclusive offer, Netflix is your best choice, as it offers a wide range of quality series. Teleclub Play and MyPrime have package deals, too, but they're lacking in recent material. New Hollywood series which aren't produced by Netflix or Amazon are only available from onDemand providers. Hollystar, iTunes and Google Play offer series and recent movies; all titles can be rented or purchased. Yet, while individual episodes are rather inexpensive, buying a movie can costs you CHF 25. Quite an investment. Other options (apart from torrents and other semi-illegal solutions) currently don't exist. Your best bet is to get a streaming subscription and if you ever fancy a more recent movie or a brand-new series, rent it from an OnDemand provider.
This equipment makes streaming particularly easy
This might also interest you (in German)
---



Being the game and gadget geek that I am, working at digitec and Galaxus makes me feel like a kid in a candy shop – but it does take its toll on my wallet. I enjoy tinkering with my PC in Tim Taylor fashion and talking about games on my podcast http://www.onemorelevel.ch. To satisfy my need for speed, I get on my full suspension mountain bike and set out to find some nice trails. My thirst for culture is quenched by deep conversations over a couple of cold ones at the mostly frustrating games of FC Winterthur. 
---