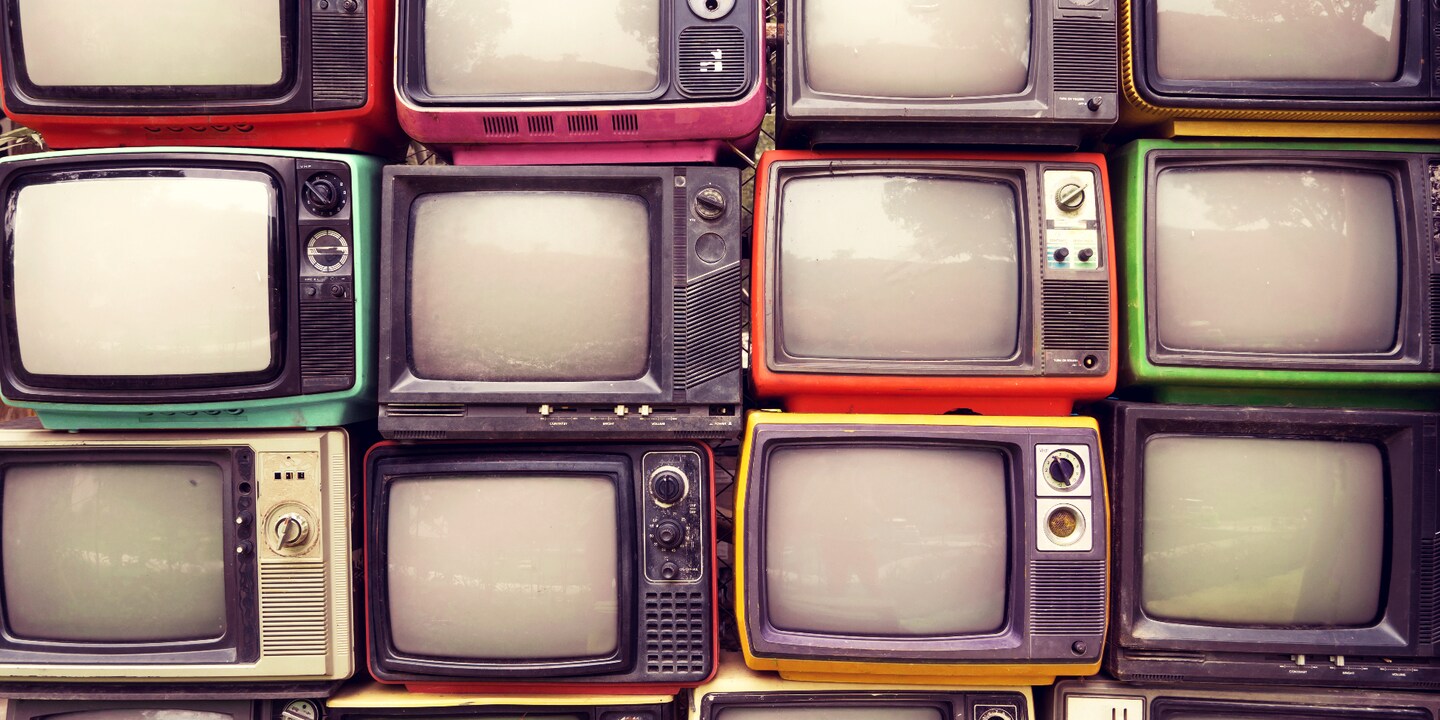 Shopping guide: 6 steps to the right television

No time to leaf through expert magazines and study blogs? Then we have the right TV buying guide for you. With these five points you should find the television that is right for you.
1. What's your price limit?
For each price range, we have selected three interesting offers that correspond to the brief explanations.
Up to 500 francs
You don't want to spend too much and that's understandable. But don't worry. You will get something decent even in this price range. Your main requirement is simply to watch TV and you don't care too much about TV size or the range of features. With this budget, you will even find 40-inch devices with Full HD and optional Smart TV – all within the entry-level range.
Up to 1000 francs
The Entry-level, mid-range price segment: Your purchase shouldn't break the bank but you do have some requirements when it comes to televisions. 4K/UHD resolution and HDR for contrast-rich colours are already available for this budget. It's the size that determines the quality. You can get very good 40–50-inch TVs or a mediocre 55-inch one. The larger the diagonal for the same price, the more trade-offs in picture quality you have to accept.
Up to 2000 francs
With this budget, you can put a really high-class device in your living room. You can even get OLED TVs for this price – as long as they are no bigger than 55 inches (however, prices are going down). OLEDS come out on top with extremely good contrast and black values. But you can also go for an LCD TV instead and get a few more diagonal inches. However, 70 inches are roughly the limit for this budget. 4K and premium picture quality are absolutely achievable with this price range, provided you are willing to take something a little smaller.
Up to 3000 francs
For this amount, you can get top models with LCD and OLED and 4K. If you refuse to compromise on quality, the maximum size is around 55 inches. 65-inch sets in this price class are from the mid-range segment, but they already have very good image quality.
Over 3000 francs
All options are open to you with if you are lucky enough to have this kind of budget. Are you looking for an extraordinary design or a size that's unheard of, or do you want the best OLED that there is? Anything goes for TV enthusiasts in this price range.
2. How big should it be?
Fundamentally, you should decide how big your TV should be. 4K TV, allow you to practically sit as close as you want without seeing any pixels. If you're sitting too far away, the ultra-high-resolution displays cannot fully show off their strengths. The following diagramme is a rough guide. Otherwise, this rule of thumb also helps: Screen diagonal x 1.5 = sitting distance. And once again: Closer and bigger is always almost always an option.
3. Do I really need a 4K TV?
Not necessarily. The available content is still manageable and on the rise. There are UHD Blurays, Youtube, some TV channels and streaming providers such as Netflix who offer 4K content. But non-4K content is also scaled up with 4K TV (upscaling). This means it looks better than on a Full HD TV. If you want the best image quality, you need 4K – and a high-quality TV.
As you usually keep a TV for a while, you are investing in the future with 4K. In addition, there are practically no Full-HD TVs any more.
4. Do I need an OLED TV?
No, but if you can afford it, get one. The display technology is leading in many ways. The colours are more vibrant and the black is really black. Its energy consumption is also the lowest. However, LCD TVs also achieve similar results thanks to a variety of techniques such as Quantum Dot. Since OLEDs are also more expensive than comparable LCD TVs, it is worth comparing them. But the prices are coming down slowly.
5. Do I need a sound system?
It depends. If you are a real film and series lover then definitely. Thin TVs have not had space for decent built-in speakers for a while now. That's why a surround system or a soundbar enhances the cinema experience. Even entry-level solutions are an improvement compared to the built-in speakers.
6. How important is the design to you?
The manufacturers are making every effort to integrate the TV into homes as a design piece. If you are interested in an elegant cable solution or if you are into your "frameless design", this might interest you. Certain TVs in the higher price ranges do not have their own connections any more but come with a separate connection box. This can be nicely hidden away and also allows for much easier access to the sockets. Leaving you with just one cable connected to the TV.
If you do not want to mount the TV on the wall, it is worth looking at the stands. These come in all shapes and sizes. Many are height-adjustable and some pivot. Some TVs are so thin that they can be attached to the wall with magnets – almost like wallpaper. There is a trend for manufacturers to focus on design.
Find more detailed information on buying a TV here
This might also interest you
---

Being the game and gadget geek that I am, working at digitec and Galaxus makes me feel like a kid in a candy shop – but it does take its toll on my wallet. I enjoy tinkering with my PC in Tim Taylor fashion and talking about games on my podcast http://www.onemorelevel.ch. To satisfy my need for speed, I get on my full suspension mountain bike and set out to find some nice trails. My thirst for culture is quenched by deep conversations over a couple of cold ones at the mostly frustrating games of FC Winterthur.
---
These articles might also interest you
Skeleton Loader

Skeleton Loader

Skeleton Loader

Skeleton Loader

Skeleton Loader

Skeleton Loader