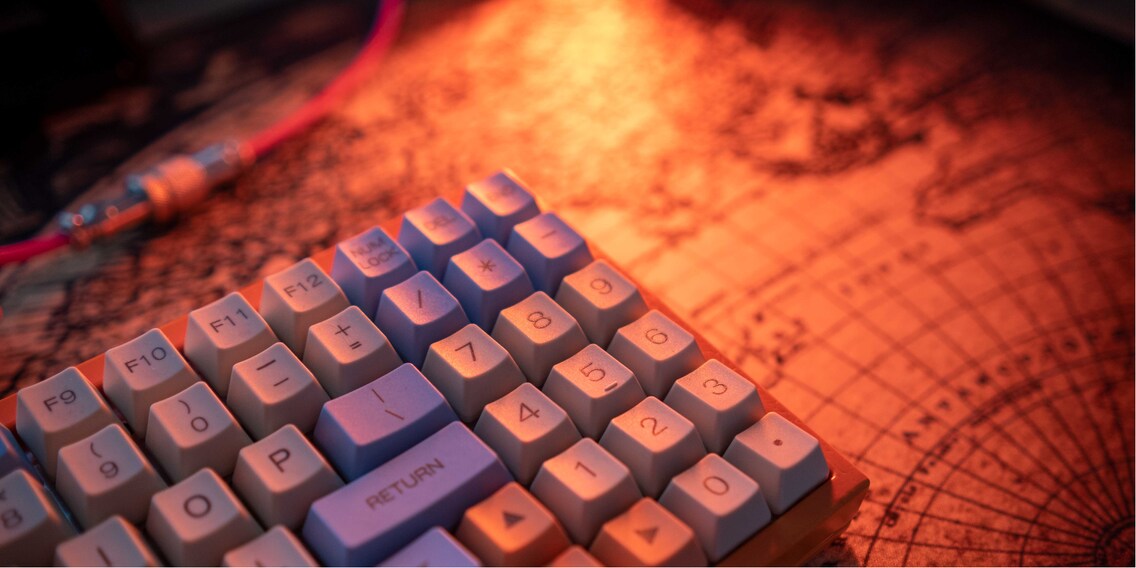 The numeric keypad is the keyboard's tail bone – it's unnecessary

The number pad is unaesthetic and useless. We're perfectly fine without it. Here's an ode to getting rid of it.
People in Switzerland like things moving leisurely. Be it the introduction of women's suffrage, digitisation or the abolition of the number pad. Recently I noticed in a meeting that my colleagues suffer from a pathological fixation on their numeric keypads. I already envisage a new article being typed by colleague David Lee on the vices of our editors. But alas: David is also an avid «numberpad aficionado».
It's beyond their imagination
«Terrible,» «how can you work with it?» or «without a number pad, a keyboard isn't a keyboard» – those being just some of the reactions to my keyboard in the 60 per cent format. My colleagues can't imagine working with this thing. Allow me to explain: a 60 per cent keyboard is 60 per cent of the size of a keyboard with a numeric keypad. Switzerland is attached to its traditions. And giving something up isn't one of them. It's rumoured, we're not good at it. We're attached to our chocolate, the mountains and the number pad.
The keyboard evolution
The numeric keypad is the metaphorical tail bone of the keyboard: long ago it fulfilled a function, now it's useless ballast. On the far right of the keyboard, it lies in all its disposable glory. Right next to the navigation buttons – the equivalent of the male nipple. After all, they still serve an aesthetic purpose. Male torsos would also look bizarre without nipples. Therefore, I can tolerate the navigation keys. But the number pad? Fortunately, the keyboard evolution is slowly progressing and more and more keyboards are doing away with it.
Keyboards have been evolving for years. The well-known manufacturers have taken inspiration from the DIY sector and now allow free configuration of all keys. Multiple assignments are also possible. The number pad can easily be relocated to the letters. On my Anne Pro 2, the Caps Lock doubles as the Fn button. It activates a new layer. I place the numeric keypad on U, I, O, J, K, L, M, comma, period, space bar and right Alt key.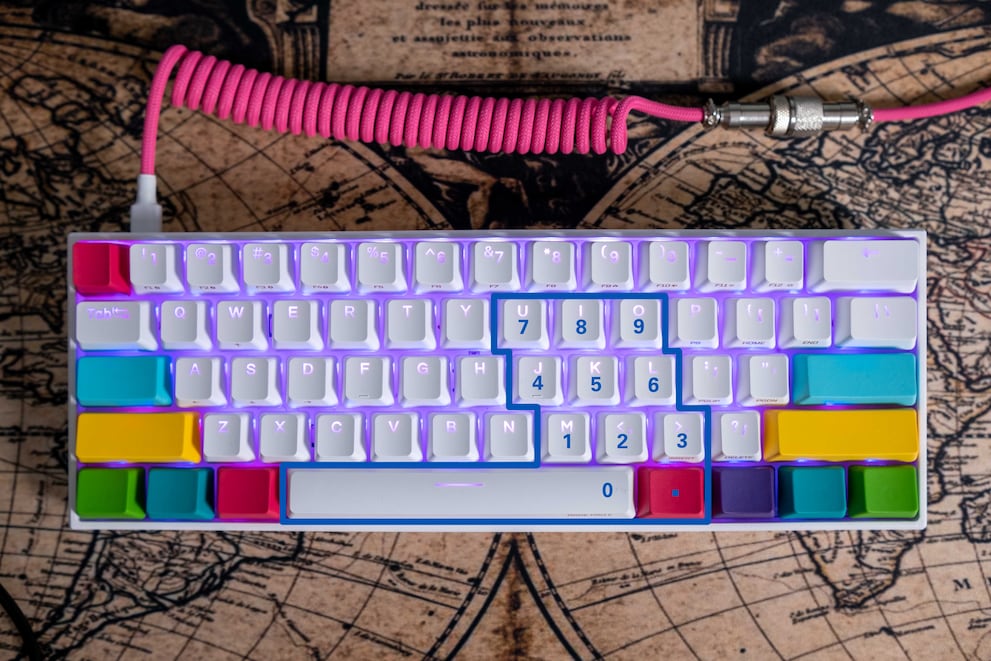 I don't miss out on anything, even with the small form. It's true that I have to press one more key to enter numbers. However, with 100 per cent keyboards, you have to move your arm to the numeric keypad. Mine stays on the initial position. I claim that I'm faster this way. Key combinations with the left Alt key for special characters are also possible.
It's also true that I have to remember more key combinations this way. However, I consider this to be the best Alzheimer's prophylaxis. I even use several short keyboards with different key combinations. It keeps my mind fit. And if I can't remember, I know something is wrong.
Keep it short and simple
Huge 100 per cent keyboards just clutter up my desk. Moreover, they're a sore for the eye. I like keyboards between 60 and 75 per cent size. They leave room for other things – or simply free space. Switzerland is already a small country, so I don't need a small workspace, too. I escape the crowds by keeping my desk as empty as possible instead of escaping the crowds by going to remote mountain areas. I don't care about the physical number pad and nobody needs it anyway.
---



From big data to big brother, Cyborgs to Sci-Fi. All aspects of technology and society fascinate me.
---
---
---
These articles might also interest you
Skeleton Loader

Skeleton Loader

Skeleton Loader

Skeleton Loader

Skeleton Loader

Skeleton Loader