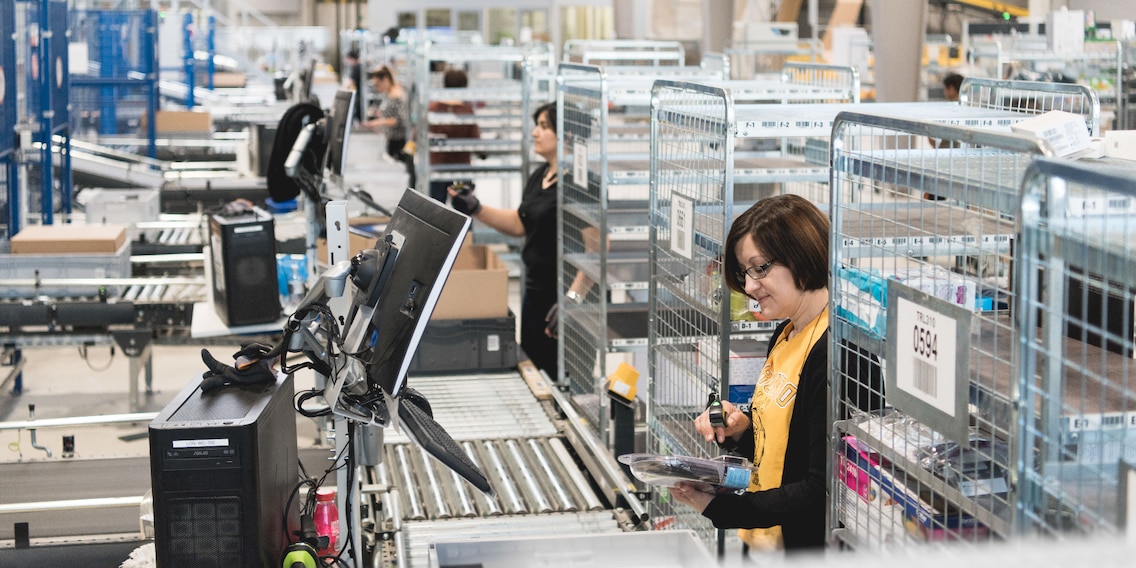 State of emergency in Switzerland: we need support in our warehouse
The coronavirus is forcing people in Switzerland to stay at home. With everyone preparing to spend a lot more time in their four walls, monitors, notebooks, sanitary products, board games and many other products are currently in great demand. To handle the enormous volume of orders, we're looking for companies who have no work due to the state of emergency and are willing to let their employees work for us – temporarily and in return for payment.
Update:
We've received over a thousand applications. We have therefore deactivated the job advertisement. Thank you for your understanding.
---
Since 16 March at the latest, life in Switzerland has changed dramatically: events are banned, restaurants, bars and shops are closed and public life has come to an almost complete standstill. Many companies advise their employees to work from home, as recommended by the Federal Office of Public Health (FOPH). As of this week, all schools, all entertainment and leisure facilities and most shops have also closed all over the country. These measures were put in place to contain the spread of the coronavirus as effectively as possible. Our stores have closed, too.
Warehouse staff wanted
Because our stores are closed and many people are working from home, we're experiencing a larger increase in orders to be delivered by post than expected. We all rely on buying things, be it to work from home, to allow kids to take digital school lessons and to live a more or less regular and pleasant life despite the circumstances. We want to continue our service, but our logistics capacity is reaching its limits. For this reason, we're looking for up to 200 additional employees for our central warehouse in Wohlen who can start work as soon as possible.
This is a shout out to large and small companies who have no or too little work because of the national emergency: if you have capacities and can help us with more than 10 motivated employees, please contact us. Especially suitable are shops, booth builders, logistics companies, catering businesses and generally companies that provide customer service. Interested? Send an e-mail to ---see update above---.
Of course you can also apply as a single person. ---see update above---
Working at our logistics centre in Wohlen required the following:
You're healthy, physically fit and good on foot.

You're not in the risk group.

You're motivated, flexible and can work 60% to 100%.

You can make yourself understood in German.

You have no criminal record or debt collection record.

You're willing to do shift work (two shifts).
Despite the urgency and enormous order volume: *The health of our employees is our number one priority. This means we follow the FOPH's rules of hygiene and behaviour in our logistics centre and disinfectants are available in sufficient quantities to all employees. In addition, our warehouse staff work independently and no direct contact with colleagues is necessary. Social distancing is given.
Please be patient if it takes us a while to respond in certain cases. We're currently all working at full capacity.
Many thanks to all who apply to help us out.
---
At digitec and Galaxus, I'm in charge of communication with journalists and bloggers. Good stories are my passion – I am always up to date.
---
These articles might also interest you
Skeleton Loader

Skeleton Loader

Skeleton Loader

Skeleton Loader

Skeleton Loader

Skeleton Loader