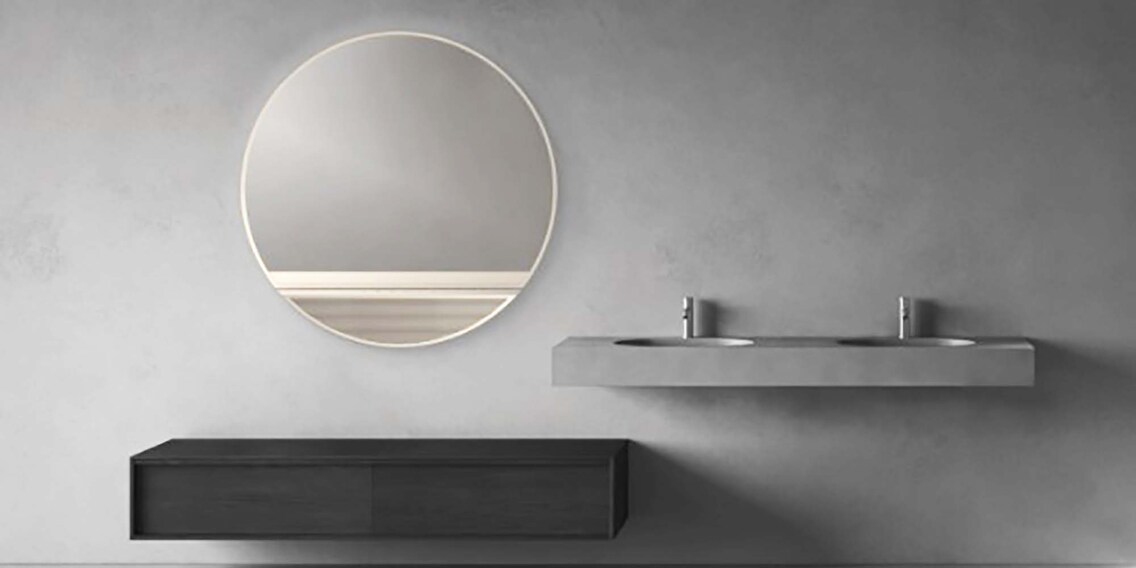 This article was translated automatically.
Sound Mirror: Mirrors become smart and play music
As part of CES, the company Icon is introducing a large smart mirror that connects to Alexa and can play music.
Just when you think "there's nothing that doesn't exist," along comes a company to introduce a talking sound mirror. The Sound Mirror from Icon.ai is considered a smart home device and is Alexa compatible. Music can be streamed via mirror WLAN and played with the built-in speakers.
The company Icon is based in South Korea and was founded in 2015. Icon not only makes smart mirrors, but also other displays and devices that can integrate Alexa.
Waterproof and with Spotify
The smart mirror is IPX6 certified (water protection when submerged for short periods of time) and has streaming services Amazon Music, Apple Music and Tune In integrated in addition to Spotify. In addition, the mirror is Bluetooth-enabled, so it can also play music locally from a mobile phone. Of course, the mirror must also have an app, which Icon provides. However, the mirror does not seem to support other voice assistants besides Alexa. Alexa can actually be used to talk to a mirror - the mirror can be controlled by voice. Whether he can answer the question of who is the most beautiful in the country, the manufacturer does not disclose, however.
According to the manufacturer, the design is kept in a minimal, timeless style. The mirror is round and the speakers are located in the circular area. There are buttons on the mirror, you can adjust the volume, start and stop playback and pair the mirror with another device.
Not quite the first smart mirror
Back in 2020, the company won a CES award with a mirror. The mirror at the time had a Harman Kardon speaker in the stand. There have also been a few smart mirrors from Amazon and other manufacturers, but until now they didn't have usable speakers.
This year's Icon mirror is expected to be officially unveiled at CES 2022. It is not yet known when it will be launched and how expensive it will be.
Survey
Would you buy a smart mirror?
Yeah sure
No, I'm not having any of that in my house...
The competition has ended.
---



Testing devices and gadgets is my thing. Some experiments lead to interesting insights, others to demolished phones. I'm hooked on series and can't imagine life without Netflix. In summer, you'll find me soaking up the sun by the lake or at a music festival.
---
---
---
These articles might also interest you
Skeleton Loader

Skeleton Loader

Skeleton Loader

Skeleton Loader

Skeleton Loader

Skeleton Loader