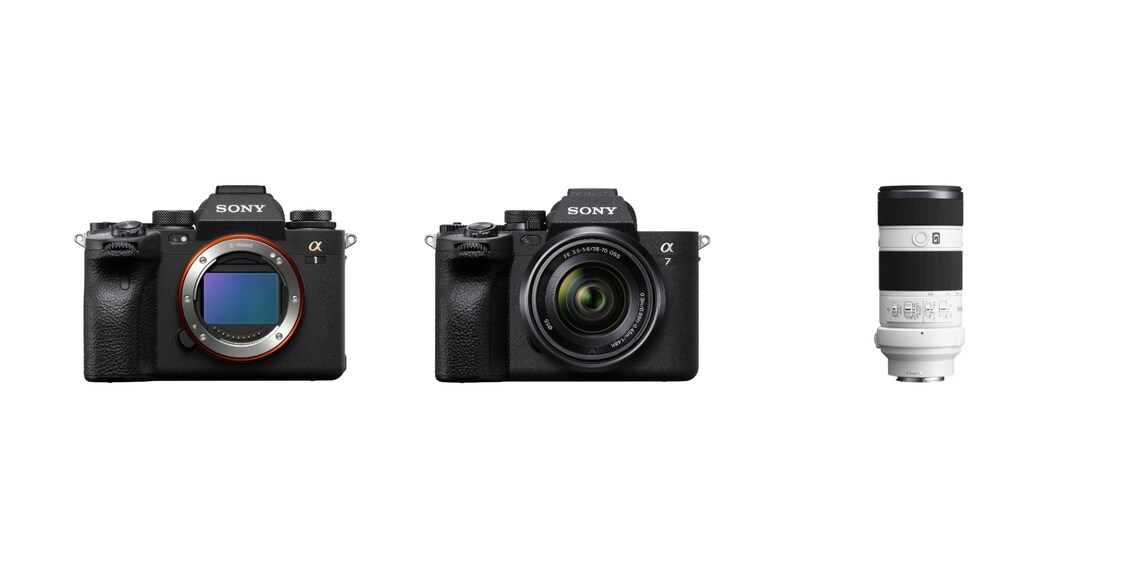 This article was translated automatically.
Sony 0% leasing for commercial photo and video professionals

With Sony's zero percent financing, you as a commercial user can now lease selected professional equipment with zero percent interest. The promotion is valid until 31.12.2022.
Sony is running the promotion for professional users such as photographers and videographers. It applies to a selected range of products. The leasing runs through the company BNP Paribas Leasing Solutions Schweiz AG with a term of 24 or 36 months chosen by you. The current zero percent offer can be applied for and started until Dec. 31, 2022.
And this is how it works:
Just write to sonyleasing@digitec.ch and let us know which products you are interested in. According to your request we will make you an offer with the total amount and can give you additional advice if you are interested. If you agree with the offer, we will initiate the leasing procedure with BNP Paribas Leasing Solutions Schweiz AG together with you and inform you which documents are required.
Important to know: As a rule, documents such as a passport or ID copy are required and for self-employed persons without HR or UID entry, a VAT number is required, which proves self-employment. The one-time administration fee for leasing through BNP Paribas is 100 Swiss francs. If the camera equipment is not used for professional purposes, it is unfortunately not possible to make use of the leasing.
Terms and conditions of the offer of BNP Paribas Leasing Solutions Schweiz AG, a company of the BNP Paribas Group
The leasing rates depend on the agreed leasing amount.
This offer is only valid at Sony Professional dealers in Switzerland and only for companies with a CH registered office.
The leasing period is either 24 or 36 months.
The possible total leasing amount is between CHF 2,500 and CHF 100,000 (excl. VAT). The installments are paid monthly in advance by direct debit.
This leasing offer is valid until 31.12.2022. Last invoice date 15.01.2023.
The handling fee of CHF 100 (excl. 7.7% VAT) will be invoiced separately.
This offer is implemented by BNP Paribas Leasing Solutions Schweiz AG. The contractual terms and conditions of BNP Paribas Leasing Solutions Schweiz AG apply. Sony reserves the right to change or cancel the promotion at any time.

Subject to positive credit check by BNP Paribas Leasing Solutions Schweiz AG.

Product range:

You can find our possible leasing products here

For additional items, which you can not find here directly, we will be happy to offer you the current daily price on request. Please contact us at: sonyleasing@digitec.ch

Further information about the Sony leasing offer can be found here.
---



In winter, you'll meet me on the ski slope. In summer, I love spending time diving or downhill biking. I discovered my love for the cities of Seoul and Hanoi during my trip through Asia. I enjoy capturing special moments on camera.
---
---
---
These articles might also interest you
Skeleton Loader

Skeleton Loader

Skeleton Loader

Skeleton Loader

Skeleton Loader

Skeleton Loader