Six of the most unusual products at IFA Berlin

The halls at STATION-Berlin are packed with manufacturers from Shenzhen in China, all giving us a look into what goes on behind the glamorous products. We used it as an opportunity to compile the five most unusual products at IFA.
The STATION-Berlin halls are a far cry from the trade fair grounds of IFA. This is where Shenzhen companies who can't afford or bear the glitz and glamour of the trade fair Messe Berlin set up camp for the week. In keeping with the unpretentious style, a minivan from one of the local Chinese restaurants pulls up just as we were arriving to dish out piping hot takeaway on aluminium foil plates for the stallholders.
Video producer Stephanie Tresch and I have high expectations as we enter the halls. We're anticipating a realm full of oddities, high-tech combined with radio receivers and lots of things the world doesn't really need.
The reality isn't quite as exciting. Of course, there are some weird and wonderful finds you look at for a couple of seconds while people wearing suits and serious faces give you a presentation. But on the whole, imitations and vacuum cleaners dominate the scene. I can only conclude that China has a dust problem or thinks the west is overrun with the stuff. On the plus side, we did manage to find what the press and stallholders nickname «the China halls» when we were at the IFA and Global Markets hall in STATION-Berlin.
The Robotron massage collar
The robot from Shenzhen Spatz Global may have a rather unfortunate name. No other company from Shenzhen, China, seems to be trying to offload a product that sounds more like a baddie from a 1980s cartoon. But there was one robot in their range we couldn't help but fall for: the massage collar.
The robot is built in such a way that it looks like it'll murder you within the space of five minutes. But don't be fooled by its appearances. The arm slings are there to attach the device to your upper back or your neck. Then six balls start to turn round and round inside the collar.
Robotron, we salute you. There isn't any other product that rocks IFA quite like you. Given Stephanie and I have been living purely on coffee and steely determination, testing out the Robotron was a blessing for mind and body. We're agreed: if there's one thing the world needs right now, it's Robotron massages.
The Bluetooth travel pillow
China, please don't ever stop being amazing. Stephanie and I are on the road again for work. First it was Barcelona, then London, Berlin, back to London, then back to Berlin. Finding travel hacks, in other words, optimising our travel methods is an aspect of our work no one sees. For instance, we have to know which shoes are the most suitable for going through security (how easy and fast they are to take on and take off) and which hoodie will be most comfortable on the flight.
This means we already know about the daylight robbery that happens at airports when people need to buy travel pillows. Fortunately, Shenzhen is coming to the rescue. The manufacturer with the melodious name Shenzhen Seekas Technology Co.,Ltd produces Bluetooth textiles. I was particularly taken with a travel pillow that combined a hood and integrated Bluetooth speakers. The hood was especially appealing, as it would give you something to cover your eyes with.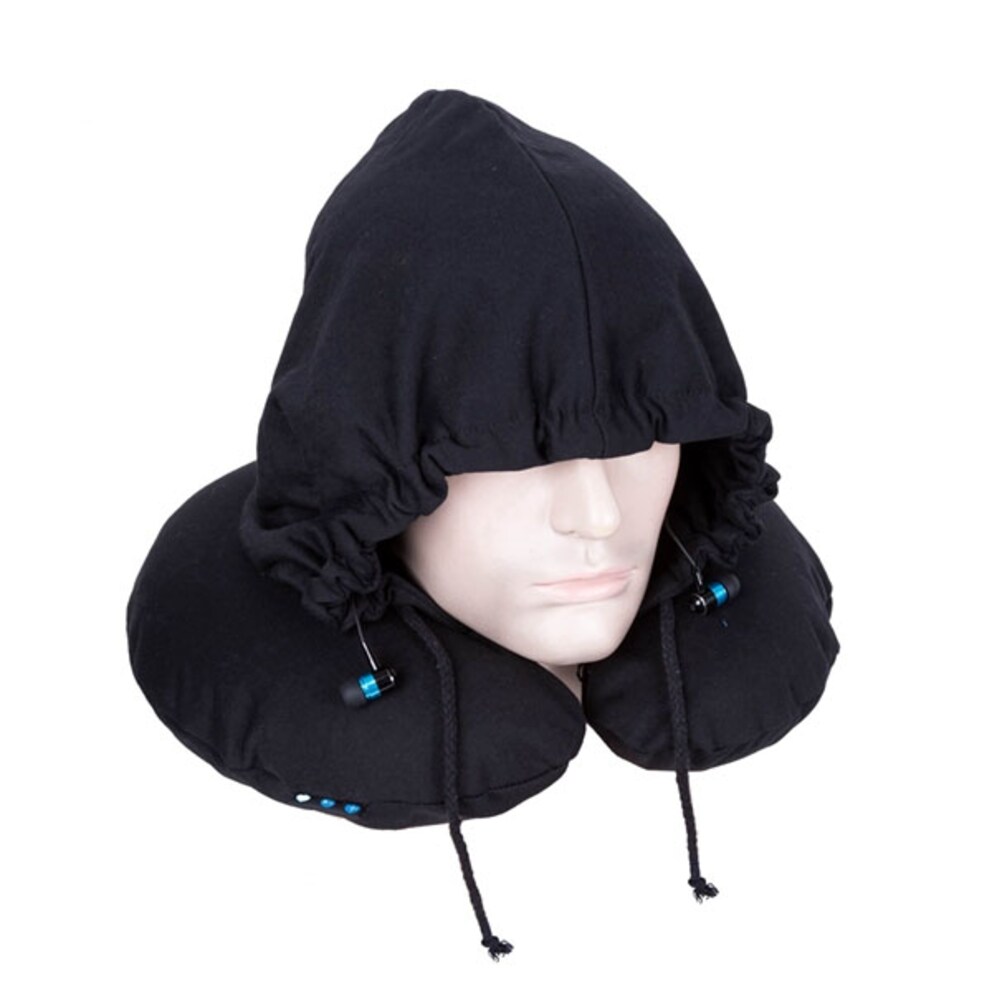 Fantastic idea
I'm already pretty sure the Bluetooth headphones are useless but they had me at the built-in path for headphones. Seekas is also a Disney-certified manufacturer. I have no idea what that means, but it certainly makes the whole thing more intriguing.
The Android smart mirror
We weren't expecting to find Hungarians in the Chinese halls. We got talking to people at one of the stands who turned out to be Hungarian general representatives for a Chinese company in Shenzhen. They had some very strange screens on offer, including an Android tablet with a 32-inch screen. Yeah, we'll take two.
Placed in the middle of the stand was a mirror, which was also Android-operated. It was only version 5.1 – the latest is 8 – but still. A man at the stand informed us the mirror could display news and adverts. Because that's what we've all been missing: being able to see adverts while we clean our teeth. «Oh, by the way, there's no camera in the tablet so you can use the mirror in the bathroom,» said the man in the suit. Good to know.
But Stephanie wants software that is a bit more up to date and a mirror that is smaller than a square metre. She asks me to build one. Surely it can't be that hard.
The hair dryer hood
It's a shame we're not allowed to touch the Clatronic Profi Care PC-HTH 3003. We were picturing swanning around with this funny cap on our heads while the mechanism underneath gave us a quick blow-dry. Unfortunately, this was just a prototype, and a suited man is showing us the only model at the trade fair. We were allowed to play with all the hair dryer bits and bobs, but it was strictly hands off the hair dryer hood.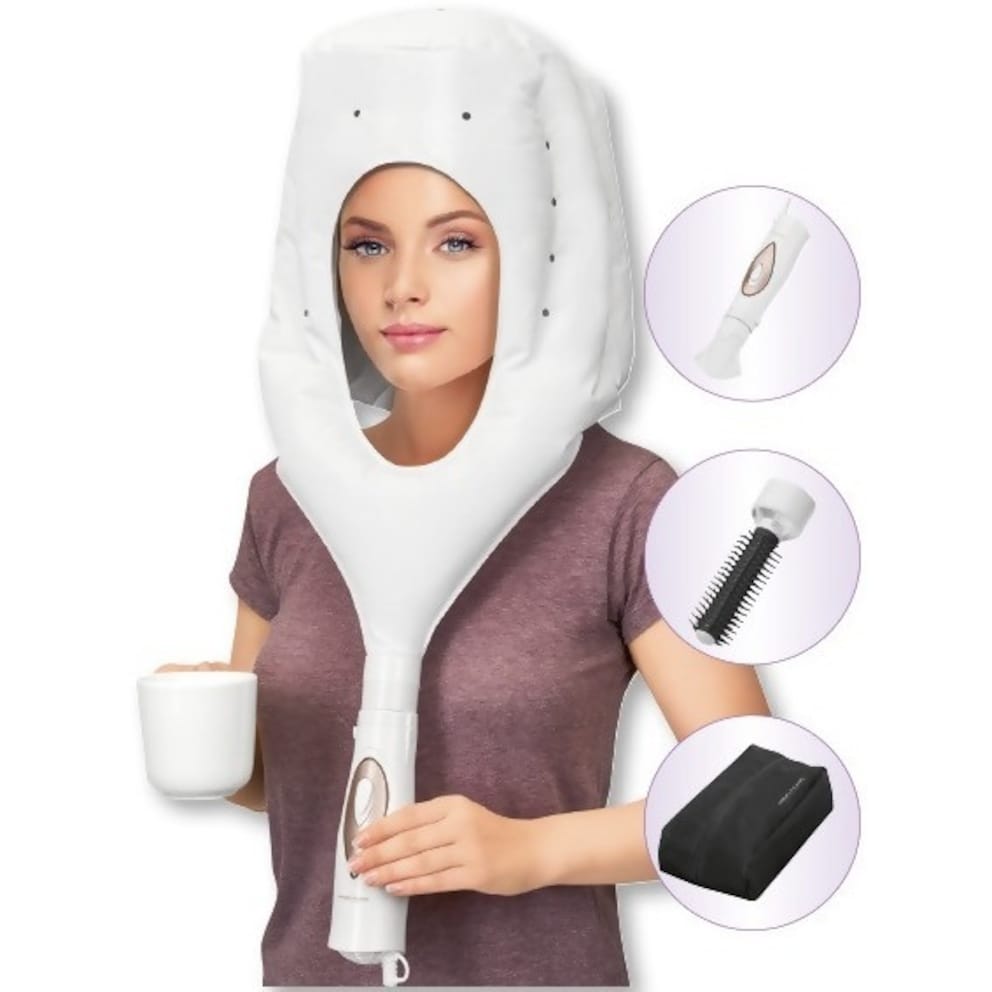 Sadly out of testing reach: the Clatronic Profi Care PC-HTH 3003
Oh well. We're still pretty excited about the prospect of sitting in front of the TV in ten years' time with the hair dryer hood on. Hopefully the device will have an attachment for drying beards as well by then.
The gym for your chin
The usual advice for getting rid of a double chin is more exercise. Then you'll end up with less fat on you that can hang on your chin.
However, the British beauty product manufacturer Rio has other ideas and throws the medical advice above out the window. According to Rio, the solution is a machine that looks like it has come straight out of a 1950s sci-fi film. Two ball-shaped devices press on the skin and close a circuit. This makes your muscles twitch and become stronger. The result is firmer muscles and a firmer chin.
The Lift Plus 60 Second Face Lift is based on the same technology used by sports equipment manufacturers like Compex, who specialise in muscle stimulators.
Stephanie Tresch applied some gel to her chin and put the device to the test. «At the start it feels like something is prodding really fast into my chin,» she said. It was almost like her chin was vibrating.
That's when Stephanie started to get a bit overconfident. She turned the device up to full for maximum chin lift. «I can even feel it in my teeth,» she did her best to articulate, with a pained look on her face. She couldn't hold it out long and the taut chin disappeared within 60 seconds. «Ouch! I got an electric shock,» she exclaimed.
Finally: remote control comes to keyboards
Have you ever found it annoying that you can't use your PC keyboard to control your TV? Now you can thanks to the manufacturer Thomson. Their Thomson ROC3506 solves a problem we never knew we even had before this product came along.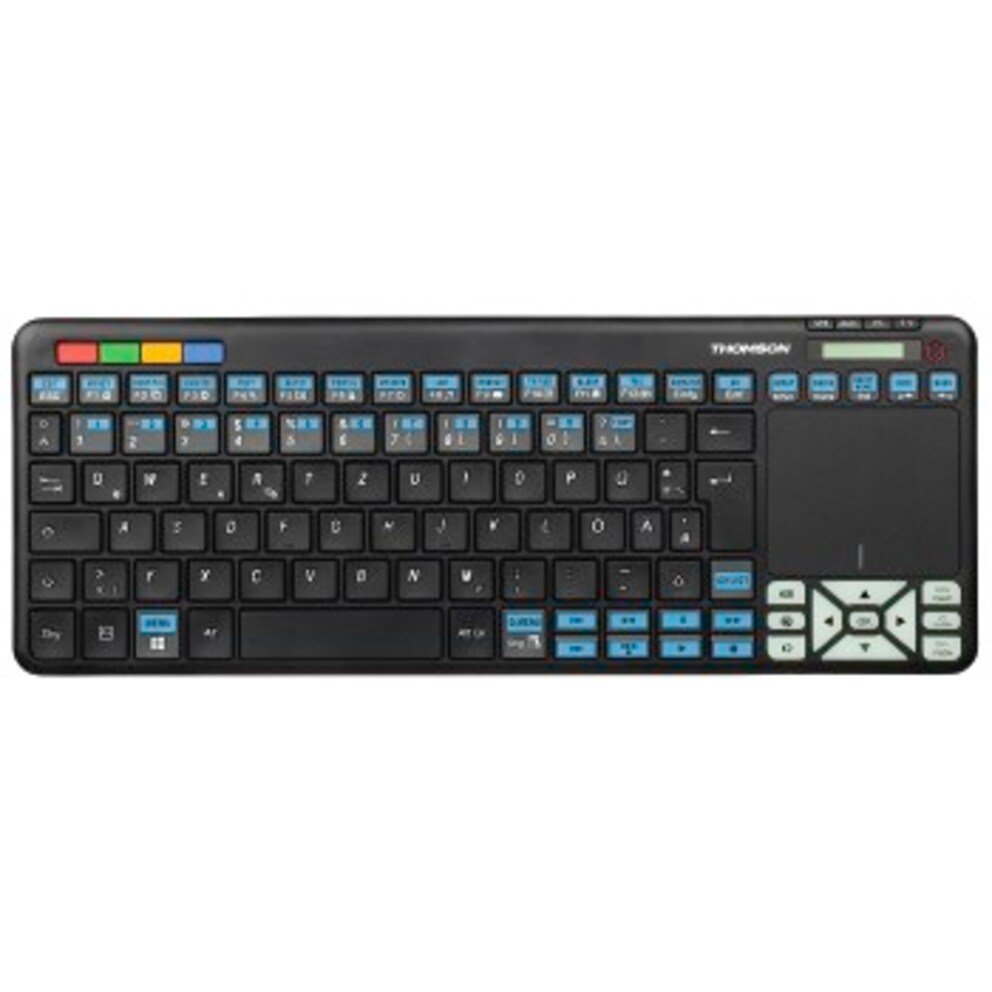 Will three pressure points be a winner? We'll see.
The keyboard comes with at least three different types of keys.
A normal membrane keyboard for typing
Rubber keys that don't have a defined pressure point for an authentic remote control feel

Clicking keys – because two types isn't enough.

The remote control keyboard even has a Netflix button. And a trackpad. And an LCD display that looks like it's straight out of the 70s. There's probably a good reason why these devices haven't found each other.

Side note: For some reason, the Thomson ROC3506 is only compatible with LG TVs.
---

Journalist. Author. Hacker. A storyteller searching for boundaries, secrets and taboos – putting the world to paper. Not because I can but because I can't not.
---
These articles might also interest you
Skeleton Loader

Skeleton Loader

Skeleton Loader

Skeleton Loader

Skeleton Loader

Skeleton Loader