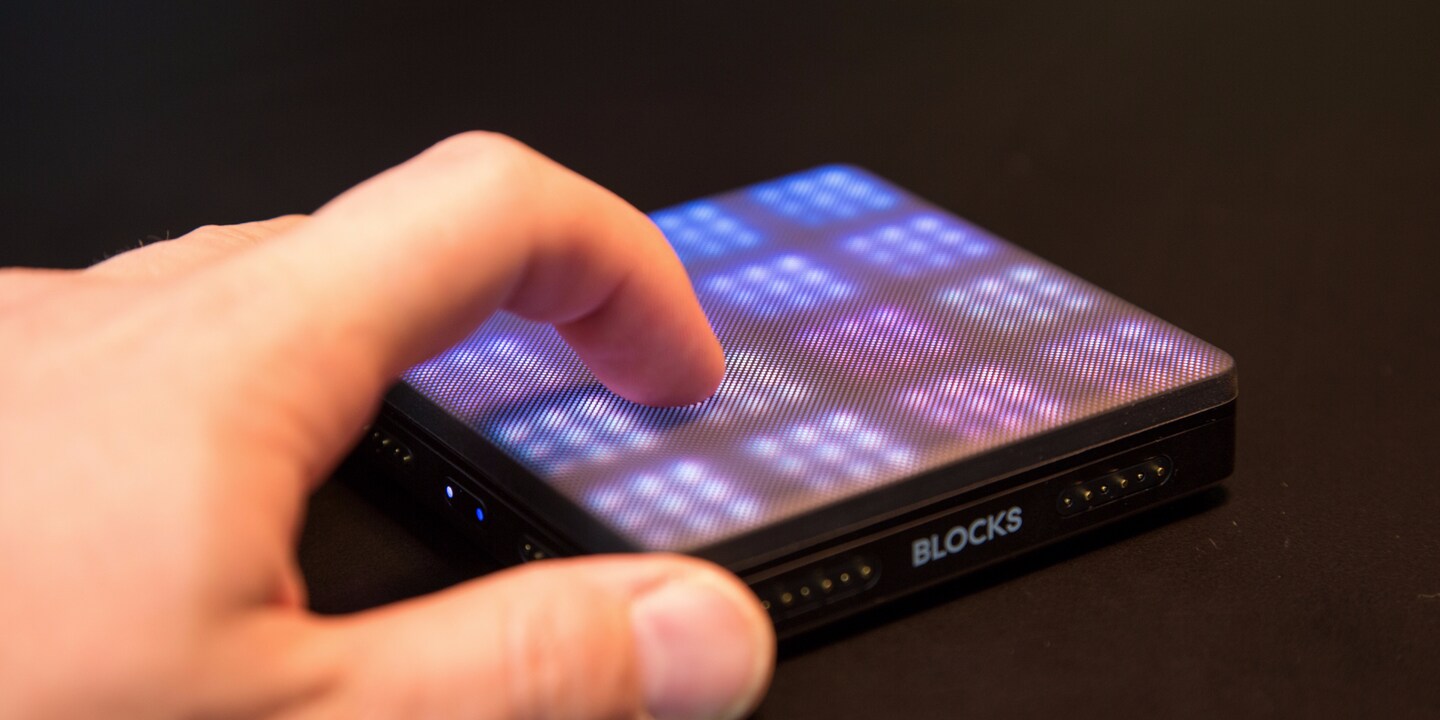 Roli Blocks: Sound at a touch

Whether you're on the go or at home, with the Blocks by Roli, you can generate sound with simple touches. Just connect them to your smartphone via Bluetooth and let your imagination run wild.
The product videos and texts from Roli promise a new and diverse type of music making. If this is to be believed, everyone is able to make music with Blocks. I partly agree with this. All you need to do with this pad is to briefly press it to create a sound. Woohoo! I can make music. But does that make me a musician? No, not really.
Design
The Blocks and all additionally available modules sport an elegant design. True to the commonly used square with rounded corners. Personally, I like their design. Roli has reduced their appearance to the absolute minimum and focused on the functionality of the product. The materials feel like they're high-quality and robust. Blocks gives the impression that it might even survive the occasional fall undamaged.

The additional modules "Live" and "Loop"
On all sides, Blocks has two connections, which the additional modules can be magnetically attached to. This means you are free to choose which side you want to attach them to. They work the same way everywhere. There are also the Live Blocks and Loop Blocks, which are available as additional modules. You can find all their functions on the Roli app. However, with their help, you can put the phone to one side and make music just using the blocks.
Connect via Bluetooth
Operate the Roli Blocks with the corresponding "Noise" app. It is currently only available for iPhone and we do not yet know if or when the app will be released for Android. However, thanks to the latest update, the Roli Blocks can also be connected to desktop applications such as Ableton Live.
Connecting the iPhone and Blocks via Bluetooth is easy. The app found Blocks straight away when I tried it. However, you will have problems if there are several devices connected via Bluetooth at the same time. This happened when I connected my iPhone to the UE BOOM and wanted to make music with Roli Blocks at the same time. Although the sound was played back by the loudspeaker, there was a time lag. This is quite annoying when making music and makes it less fun. However, I didn't have this problem over my headphones.
Playing sounds
It is easy and intuitive to operate. If Blocks is connected to the app, different fields on the pad light up. These can then be operated by finger gestures. Depending on how hard you press or stroke, the sound that is produced changes. You can choose from around 100 different sounds in the app. You can record the beats you play with the app or with the additional module. Play additional sounds over your recorded melodies and create your own song.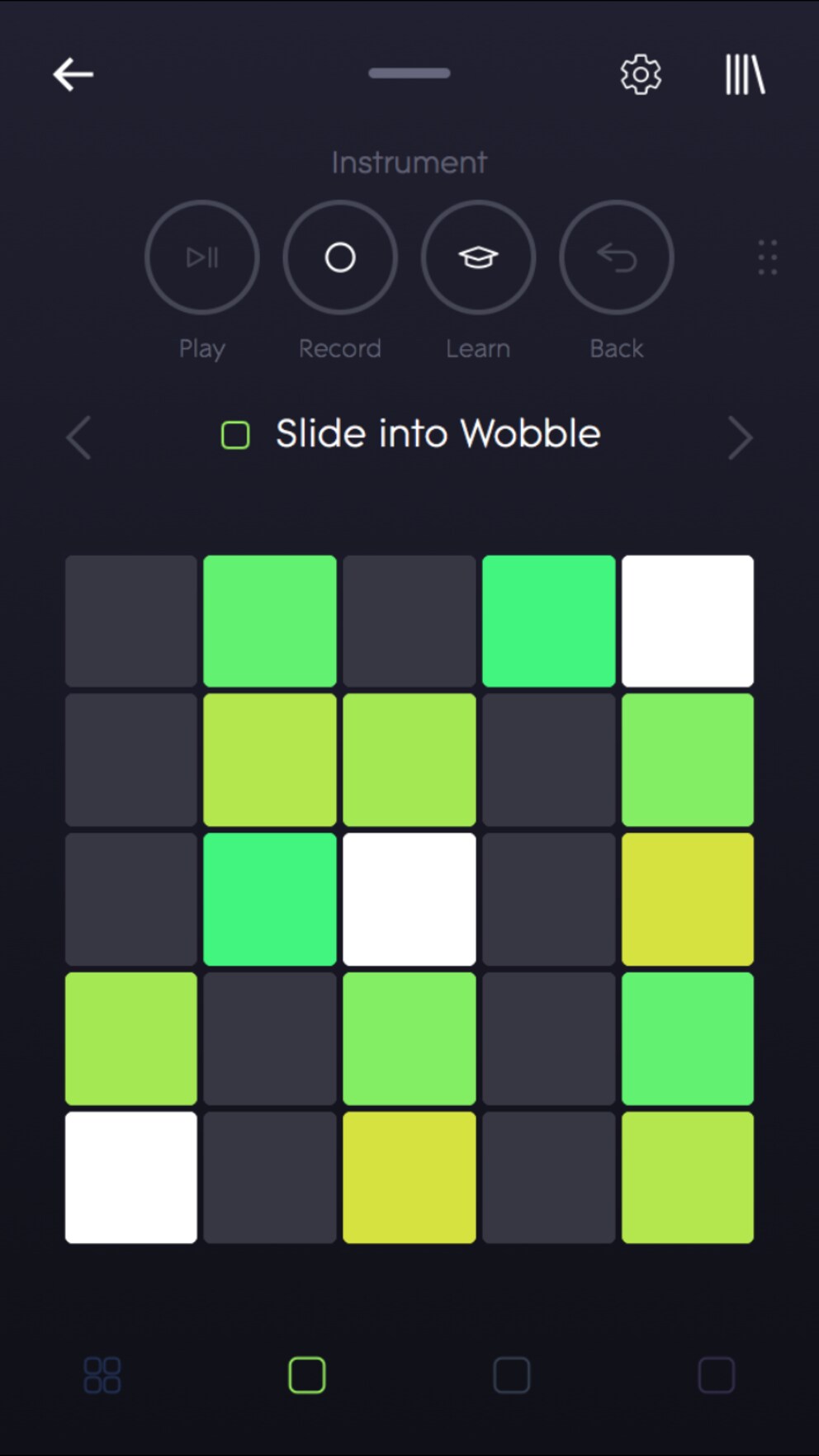 Screenshot of the Roli "Noise" app
Personally, I think making music with Roli Blocks is a lot of fun. This is also due to the fact that you can do something with little or no music knowledge. But if you want to do more, you will soon reach a limit with the app. Roli does offer a wide range of 100 different sounds, but that's it. You cannot record your own sounds with the app and edit them with the Blocks. This is an important criterion for musicians who want to record their own music and do not want to rely on ready-made, off the shelf options. If you want to do so, you are now able to connect the Blocks to other programmes such as Ableton Live. There, you have over 1000 different sounds at your disposal as well as the possibility to record your own music. Roli Blocks is therefore great for beginners but also for professionals.
Alternatives
MIDI controllers are available in different versions and for various purposes. If we stay in the same class of product as Roli Blocks (around CHF 400 with additional modules ), I recommend the following products:
The LaunchPad Pro from novation does not work with the Roli app, but it does work with Ableton Live. What sets the block apart from its competition is its versatility. Connected to a computer, you can give it every command possible. Whether you are using it as a pad in its own right, like with the app, or if you are using it as a mixing desk or effect controller. This is still in the Beta version, but it is accessible for everyone.
Conclusion
As mentioned previously, Roli Lightpad Blocks was a lot of fun for me. You can get started in just a few steps and generate sounds quickly and easily without any knowledge of music. If you are the kind of musician who likes to record your own sounds, you can also use your Blocks with third-party desktop applications thanks to the new update. If you are still undecided whether you really want to spend 400 francs on the Blocks with the additional modules, it's probably best to try the app first. It's free to download and has all the features Roli Blocks has. If you love the app, you can then get the Lightpad.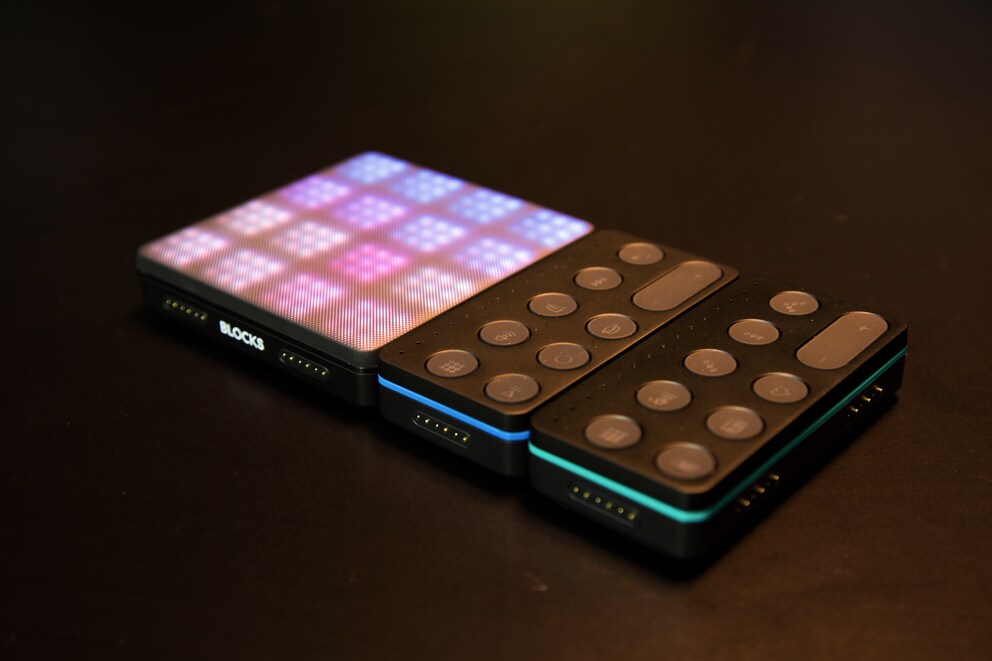 Roli Blocks with additional modules
This might also interest you:
---

Riding my motorbike makes me feel free, fishing brings out my inner hunter, using my camera gets me creative. I make my money messing around with toys all day.
---
---
These articles might also interest you
Skeleton Loader

Skeleton Loader

Skeleton Loader

Skeleton Loader

Skeleton Loader

Skeleton Loader