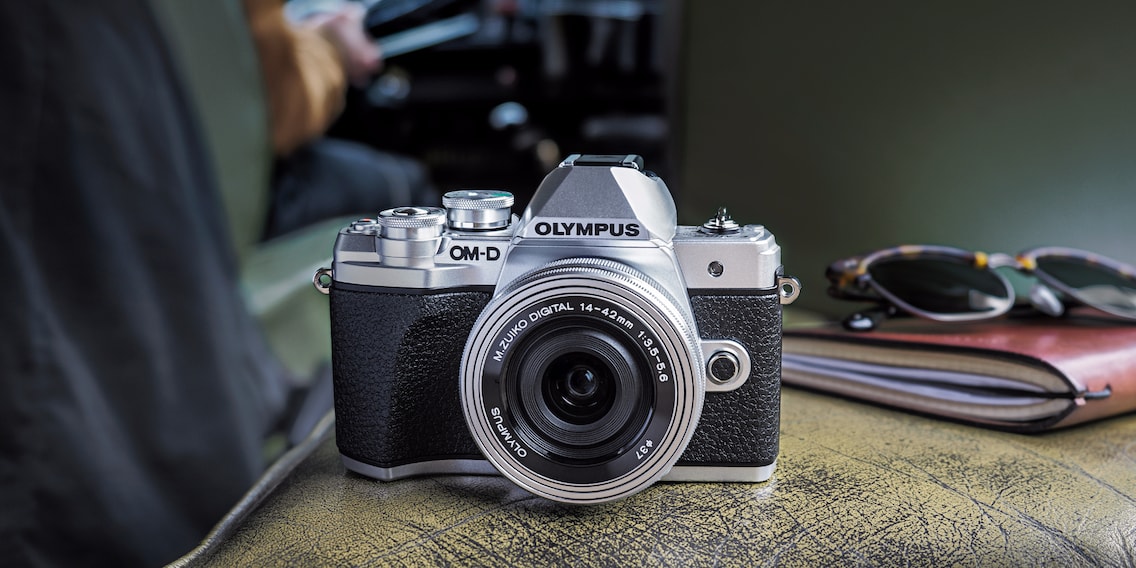 Retro style in a compact case, equipped with a wide range of features.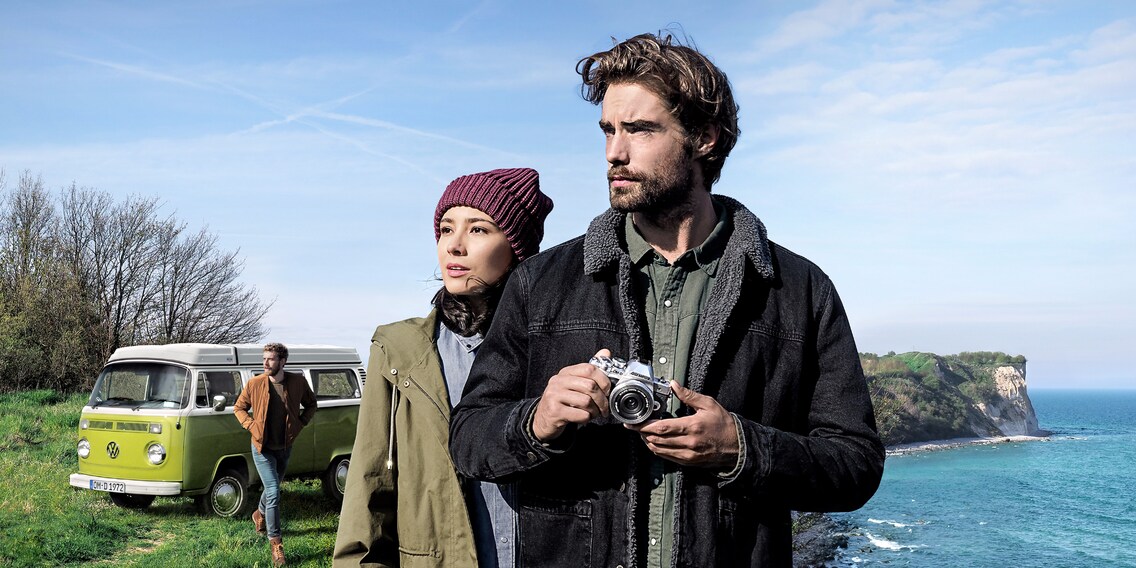 The brand-new E-M10 Mark III is also a great travel companion.
Pre-order now: the new Olympus OM-D E-M10 Mark III
The brand-new Olympus OM-D series mirrorless camera has arrived: E-M10 Mark lll. With 4K video recording, 121-point selectable autofocus, first-class 5-axis image stabilisation and a new interface and menus, including art filters and auto modes.
Key features of the new E-M10 Mark III
5-axis image stabilisation
new intuitive interface comparable to smartphone with mode dial and shortcut button
newest processor from OM-D E-M1 Mark II
16.1 megapixel Live MOS sensor
high-speed 121-point selectable autofocus
4K video, 30p
8.6 FPS continuous shooting
high-speed 2.36M dot OLED electronic viewfinder
compatible with over 40 Micro Four Thirds lenses and a wide range of accessories
built-in Wi-Fi
121.5 mm x 83.6 mm x 49.5 mm, 362 g
Available in two colours: black and black-silver:
Autofocus and image stabilisation
Combined with the newest processor from the Olympus flagship camera OM-D E-M1 Mark II and 5-axis image stabilisation, this camera offers the ideal set-up to take great pictures.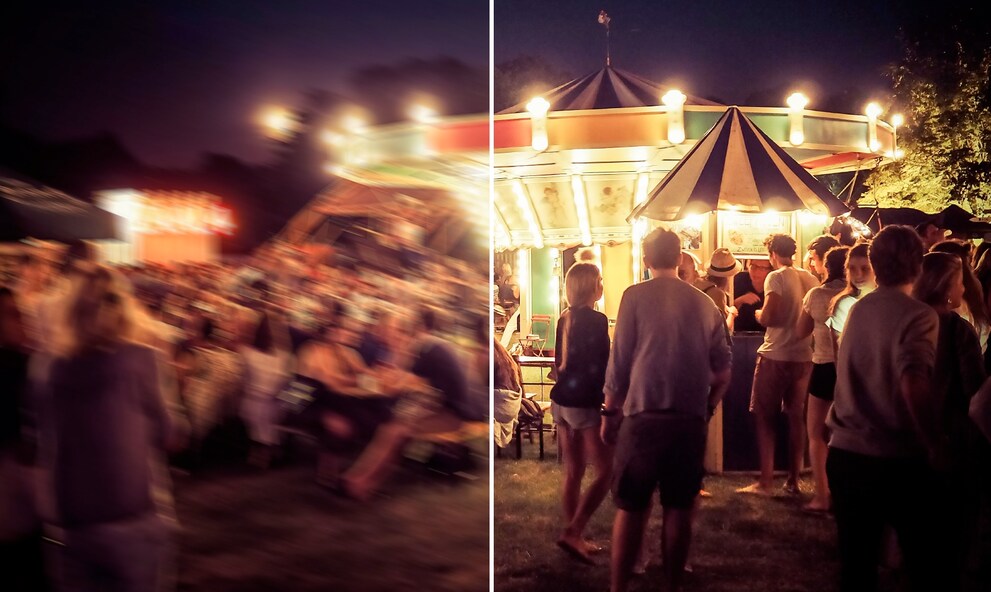 Image stabilisation.
With 121 selectable points of autofocus, covering the main part of the screen, it's easy to get the focus right. For portrait photography, the «Face Priority» and «Eye Detection» autofocus will also make sure your photograph is focused and correctly exposed.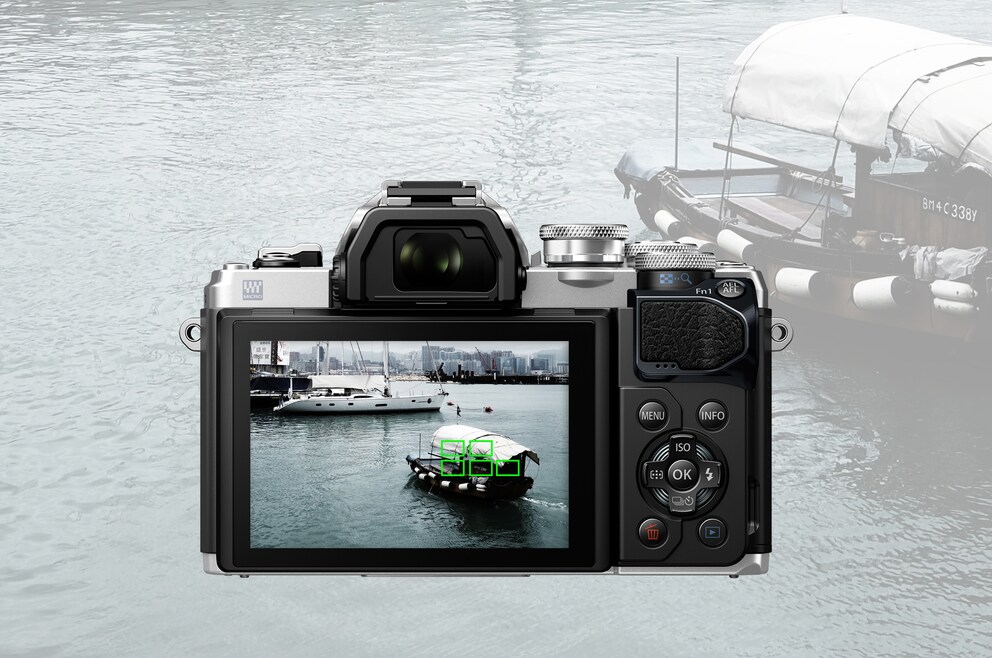 121-point selectable autofocus covering almost the entire screen.
Lightweight and retro
The OM-D E-M10 series is known for its retro-style models and its third edition is no exception. With even more refinements and a great feel to it, this camera is simply fun to carry with you all the time.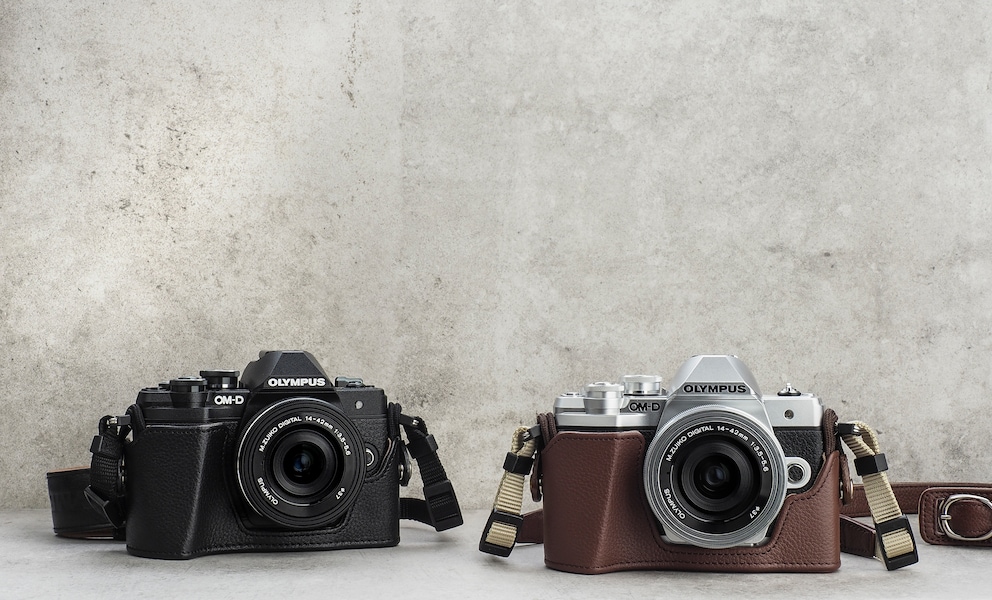 Combine your camera with a leather case to create a retro look at its best.
Easy handling – just like with a smartphone
Olympus have come up with a revised user interface, making the E-M10 Mark III as easy and intuitive to use like a smartphone. Touchscreen, swiping, selecting – viewing. It's (still) not possible to zoom with gestures as with the iPhone and other smartphones, but the «Shortcut button» displays all menu symbols and makes it easy to touch and select any one you want. The options are adjustable, so you can select functions such as time exposure, multiple exposure, focus bracketing, live composite and live bulb without having to know what they are and how to find them.
«Shortcut button», auto and scene mode
The «Shortcut button» is right next to the on/off switch. It gives you quick access to the four new modes and allows you to takes professional photographs without needing to have prior knowledge. To make it even easier for you, the auto mode has been revised and can now even detect blur caused by camera shake in the dark.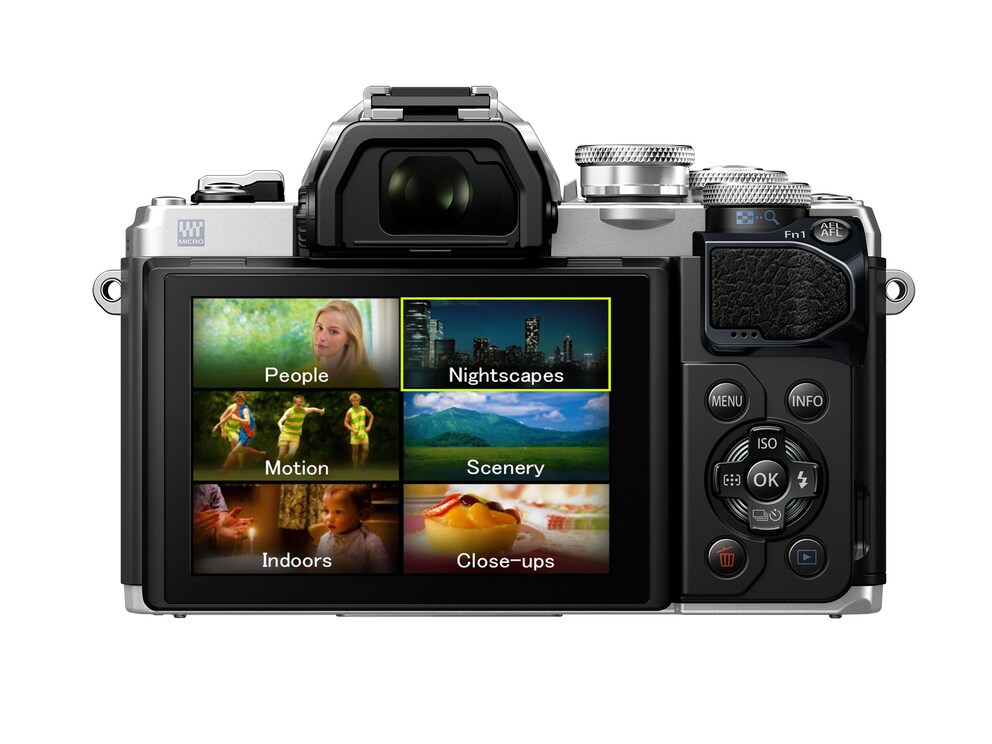 Scene mode new with six shooting environments and settings.
The Scene Mode has been extended. You can now select from six shooting environments with pre-defined settings, opening up a world of popular photography technique without needing a lot of prior knowledge. With the «Advanced Photo Mode», you can access functions such as multiple exposure, HDR, panorama, keystone compensation, live composite, live time, continuous shooting or focus bracketing without having to enter the menu. In addition, the E-M10 Mark III has a silent mode that lets you take pictures without distracting anyone.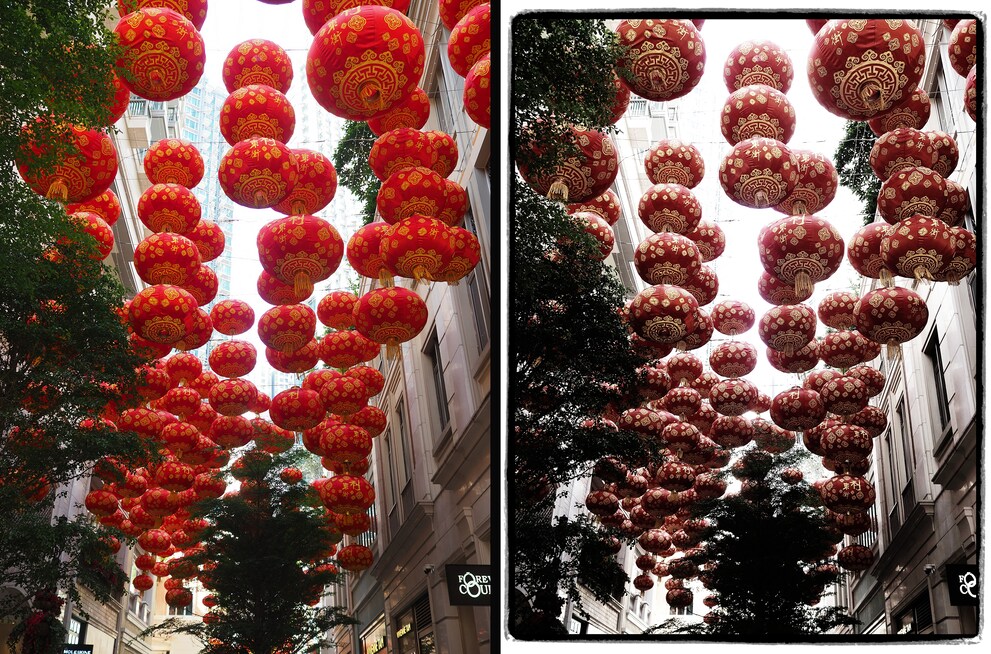 Art filter. Bleach Bypass Type II for a nostalgic look.
Art Mode with new art filters
A new filter has been added to the Art Mode: The Bleach Bypass Type I and Type II. Type I produces a glossy look, like shining silver metal, and Type II produces a nostalgic look reminiscent of old film. There are 16 art filters in total, providing a great range of effects.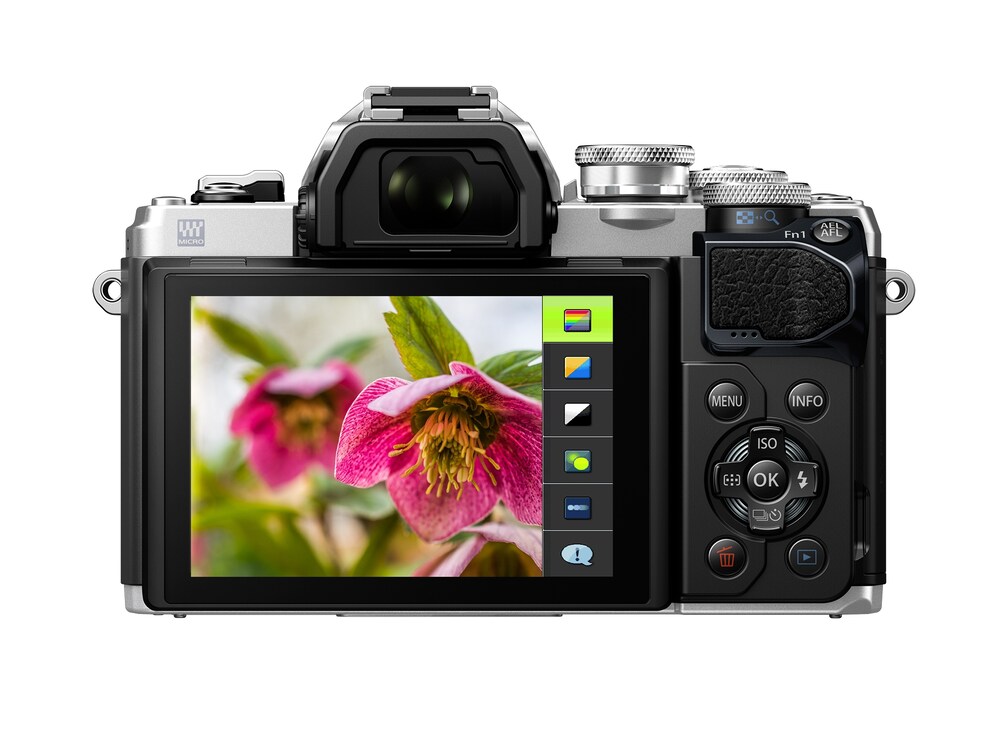 Live Guide.
WiFi
Built-in WiFi adds to the easy handling of the E-M10 Mark III. The free Olympus Image Share app available for iOS or Android lets you share images and video with your friends without having to upload them to a laptop or PC first. Once you've synced the E-M10 Mark III with your smartphone or tablet, you can use your smart device to remotely control your camera or add GPS data to your images.
If you already have Olympus MFT lenses, only get the E-M10 body here:
---



I've had a fascination for content marketing ever since uni. My aim is to generate great content – any requests are welcome. Photography is what I'm passionate about and so is shopping. So I've definitely found my place in the online business at digitec!
---
---
These articles might also interest you
Skeleton Loader

Skeleton Loader

Skeleton Loader

Skeleton Loader

Skeleton Loader

Skeleton Loader