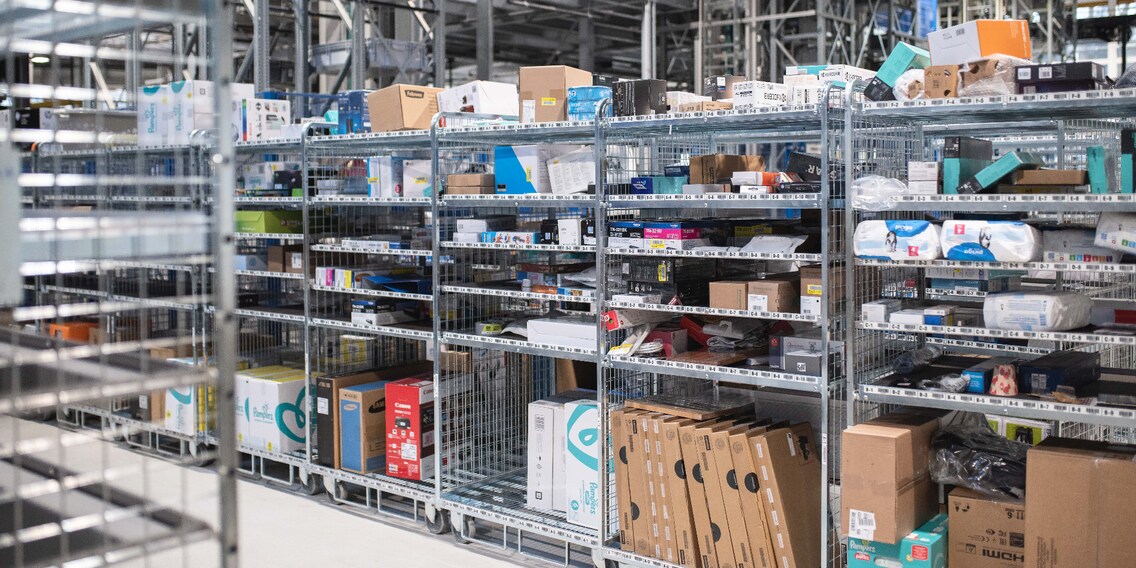 Online or offline? Our climate couldn't care less
In the competition for climate friendliness between online and offline commerce, online has won. However, the battle misses the essential point. If you really want to do something against climate change, you should start by taking a critical look at your own shopping behaviour.
The online business is said to promote consumption, cause high carbon emissions and be partly responsible for global warming. These types of claims are not uncommon and tend to be spread quite regularly. Against the better judgement of the authors, it seems. After all, studies have long since shown that online commerce does much better than brick-and-mortar stores when it comes to carbon emissions. Having said that, the online-versus-offline discussion has nothing to do with climate change. At best, it's a minor battle being carried out in the shadows of structural change. What's much more decisive for our climate is what and how much we consume today.
But first things first. If you're in need of a new mobile or a pair of shoes, all it takes is a few clicks in one of our online shops and just seconds to order. Some hours later, the post person is ringing at your door to deliver the object of desire – it's fast, convenient and climate-friendly. The latter is confirmed by a study conducted by the Freiburg Institute for Applied Ecology. Although the 2015 study is not brand new, it is significant. The researchers compared the emissions generated when buying a pair of shoes – online vs. offline. And the result is clear: buying shoes at a physical store creates double the amount of CO2 than purchasing them online. Even if the shoes are returned to the retailer, the online purchase performs better by 20 to 320 per cent in terms of carbon emissions. This is mainly due to the energy consumed by physical shops.
The climate couldn't care less about distribution channels
As mentioned before, online vs. offline is a fake discussion, clouding our view of relevant factors. This becomes apparent at the latest when you analyse the CO2 balance of a product over the entire value chain. Together with the team of experts at South Pole, we've developed a model that does just that. To come back to the example above, let us take a look at the CO2 balance of shoes – leather sneakers by a popular fashion label in our case. And we're not talking fancy footwear but standard shoes. The GHG footprint – that's the carbon footprint of said sneakers – is 54 kg or 54,000 g to use the same unit as the Freiburg study. Only 200 to 300 g of the emissions are attributed to transport. So what does this mean? Whether the sneakers were bought online or offline only plays a secondary role when it comes to CO2 emissions. The CO2 produced to get the shoes from the distribution centre to the customer is only between 0.4 and a maximum of 3 per cent.
Material and lifespan are critical climate factors
The size of a pair of sneakers' CO2 footprint greatly depends on what they're made of. Similar sneakers made of rubber only generate around 23 kg of CO2. Their cotton counterparts are the most climate-friendly. Their production creates approximately 18 kg of CO2. These numbers are based on the assumption that all models are worn for roughly the same number of kilometres throughout their life. And this brings us to the final factor – lifespan. When it comes to consumer goods, the rule of thumb is simple and logical: the longer you use a product, the better its CO2 balance over its entire life cycle. In a nutshell: it doesn't matter if you buy your sneakers, frying pan or mobile phone online or offline. What counts is how many of them you purchase and what materials they're made of. Get more information here if you want to learn more about how the CO2 footprint is calculated.
---
Making sure employees and media know what's up at Digitec Galaxus is my job. But without fresh air and a lot of exercise, I basically stop functioning. The great outdoors provides me with the energy I need to stay on the ball. Jazz gives me the tranquility to tame my kids. 
---
---
These articles might also interest you
Skeleton Loader

Skeleton Loader

Skeleton Loader

Skeleton Loader

Skeleton Loader

Skeleton Loader