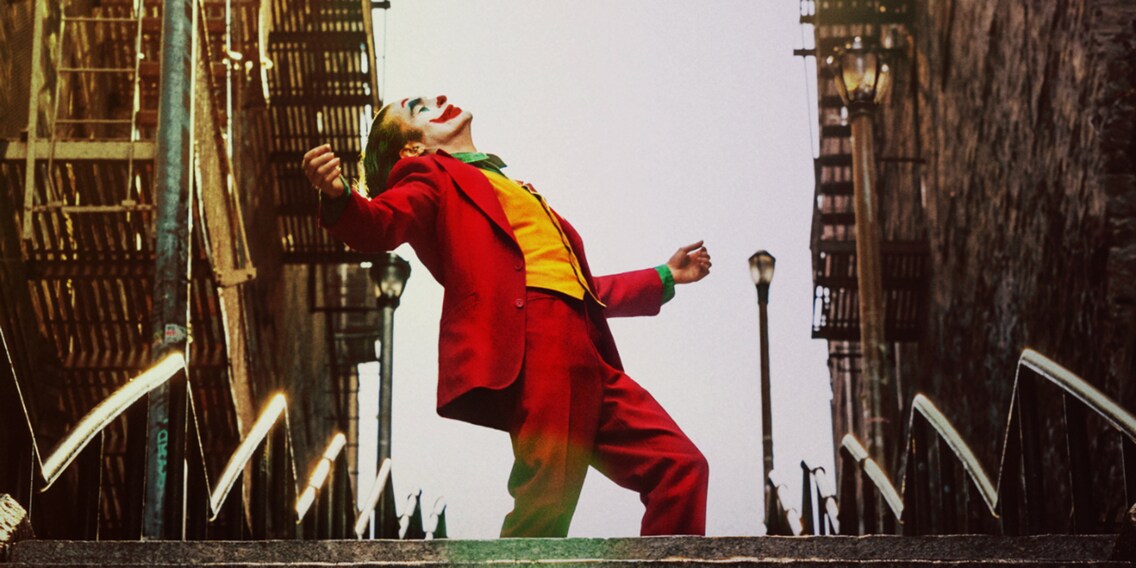 This article was translated automatically.
Official: "Joker" gets a sequel
It is considered one of the most controversial films of recent years: "Joker". Now it's getting a sequel, as the director confirms. Actor Joaquin Phoenix is back in the movie.
The most successful FSK-18 film in the world to date is getting a sequel: "Joker". Director Todd Phillips confirms this via his own Instagram channel. Yesterday, he posted a picture with Joker actor Joaquin Phoenix reading the script for the sequel. Its title: "Joker: Folie à Deux."
An allusion to Joker's comic book love interest Harley Quinn?
Success between drama and polemics
Whether the film would even get a sequel was up in the air for a long time. After all, "Joker" is no ordinary comic book adaptation, where a sequel is a mere formality if the film is successful enough. Rather, "Joker" is a dark character study that does entirely without superheroes in capes. The focus is therefore not on a hero with superhuman powers, but on Arthur Fleck, played by Joaquin Phoenix, who is actually good-natured but has been shaken by society and is seriously mentally ill.
In 2019, upon its theatrical release, "Joker" divided opinion. For some, it was too violent. Too pseudo-intellectual. Too over-the-top. For others, it was the highlight of the cinema year. In Switzerland, 493,423 people saw it. Worldwide, it grossed over a billion dollars. Director Todd Phillips was honored with the Golden Lion for Best Film in Venice. Actor Joaquin Phoenix received the Oscar for Best Actor in a Leading Role in Los Angeles. The film had struck a nerve.
Background informationMovies and series

«Joker»: Dürfen wir mit Massenmördern sympathisieren?
It is still unclear when the sequel will hit theaters. But once filming has begun, we can expect about a year's wait.
---



I'm an outdoorsy guy and enjoy sports that push me to the limit – now that's what I call comfort zone! But I'm also about curling up in an armchair with books about ugly intrigue and sinister kingkillers. Being an avid cinema-goer, I've been known to rave about film scores for hours on end. I've always wanted to say: «I am Groot.» 
---
---
These articles might also interest you
Skeleton Loader

Skeleton Loader

Skeleton Loader

Skeleton Loader

Skeleton Loader

Skeleton Loader