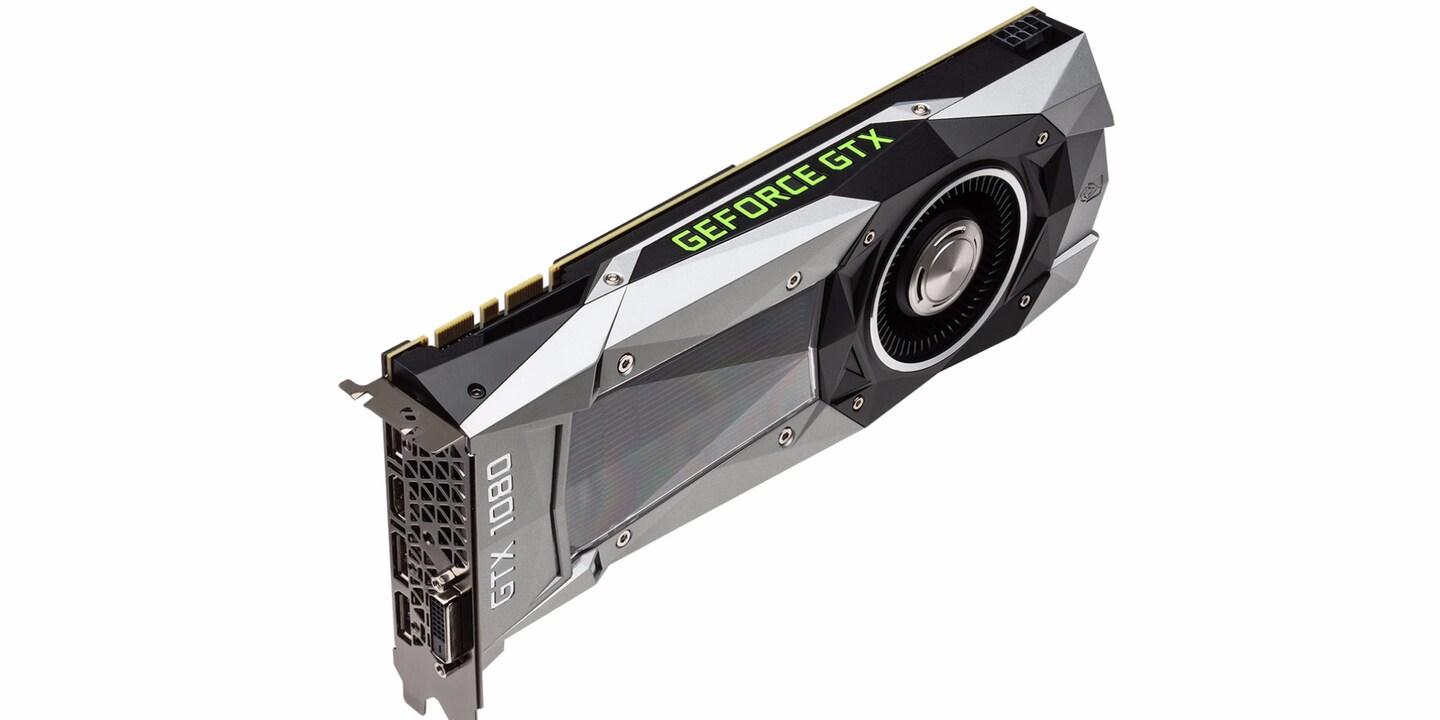 Nvidia GeForce GTX 1080 and 1070: Faster and much cheaper than a Titan X

Nvidia has finally unveiled the new generation of graphics cards. The predictions have materialised. Both the GTX 1080 and its cheaper counterpart, the GTX 1070, are a performance quantum leap that would make Evel Knievel dizzy.
Faster than two GTX-980 graphics cards in SLI mode!!! That's the promise Nvidia has made regarding the brand-new GTX 1080. And it's available at the same price as the GTX 980 TI card. A killer deal. The eagerly awaited new Pascal graphics cards are every gamer's wet dream come true. But let's talk numbers first:
Killer peformance at a fair price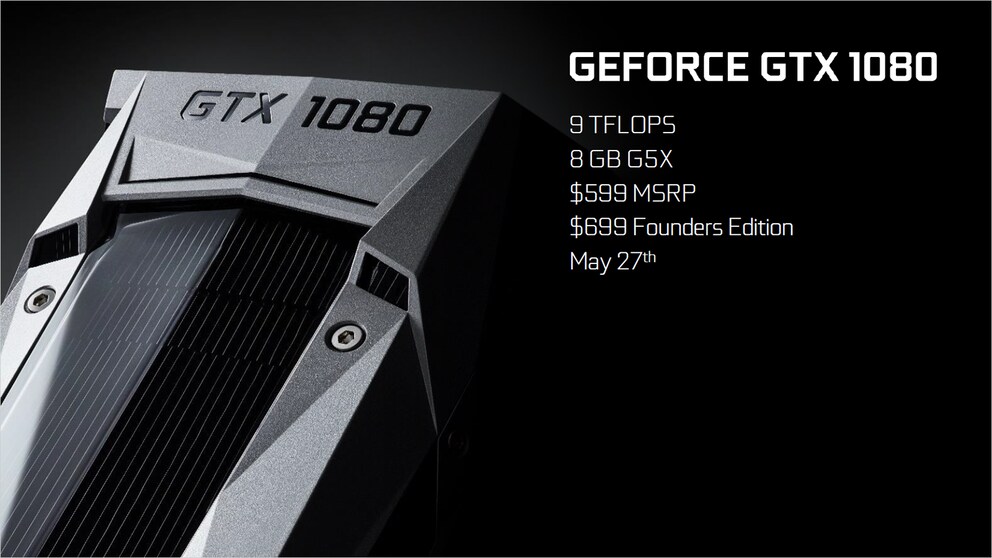 With its 9 TFLOPS, the GTX 1080 crushes its predecessors (Titan X 7 TFLOPS, 980 TI 6.6 TFLOPS, 980 5.3 TFLOPS) to a pulp. FLOPS is a measure of graphics card performance. Although this is not a 100% reliable benchmark, it is a relatively good indicator. So on paper, the card is 30% faster than a GTX Titan X and is priced starting from 600 dollars (700 dollars for the Nvidia reference design). The somewhat weaker GTX 1070 costs a mere 380 dollars and is also intended to one-up the Titan X. Smooth gaming with 4K resolution or hardware-intensive VR gaming just got one massive step closer – and that's without a massive price tag. How much these babies will cost in Switzerland is still unknown.
This leap in performance was made possible thanks to new the 16nm FinFET chip technology that's even more energy efficient in comparison to 28nm planar transistors. The GTX 980 is the most energy efficient card to date and requires 165 W. Although the GTX 1080 needs a bit more juice at 180 W, it is also more powerful and is content with a single 8-pin power supply. That's a sigh of relief for my cable clutter.
Release expected end May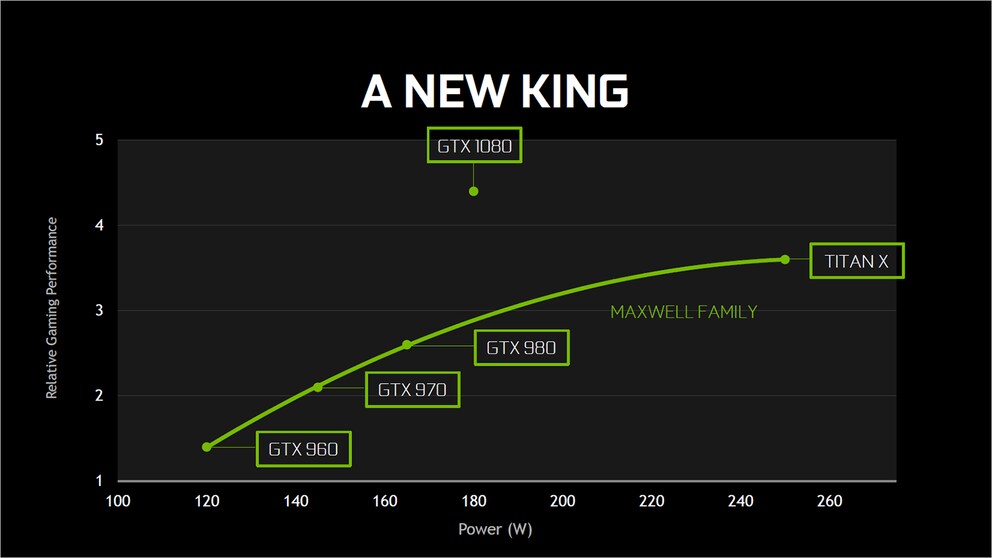 The GTX 1080 is equipped with 8 GB GDDR5X clocked at 10 GHz (the 1070 makes do with GDDR5 RAM). In comparison: The RAM for the 970 and 980 are clocked at 7 GHz. That's what I call thinking big! I will have to see for myself if these new Pascal cards are the miracle devices they're made out to be and if I should send my two GTX 980ies packing.
The GTX 1080 should already be out at the end of May and the GTX 1070 in June. So there's not much time to save money but it's pay day soon!
---

Being the game and gadget geek that I am, working at digitec and Galaxus makes me feel like a kid in a candy shop – but it does take its toll on my wallet. I enjoy tinkering with my PC in Tim Taylor fashion and talking about games on my podcast http://www.onemorelevel.ch. To satisfy my need for speed, I get on my full suspension mountain bike and set out to find some nice trails. My thirst for culture is quenched by deep conversations over a couple of cold ones at the mostly frustrating games of FC Winterthur.
---
These articles might also interest you
Skeleton Loader

Skeleton Loader

Skeleton Loader

Skeleton Loader

Skeleton Loader

Skeleton Loader