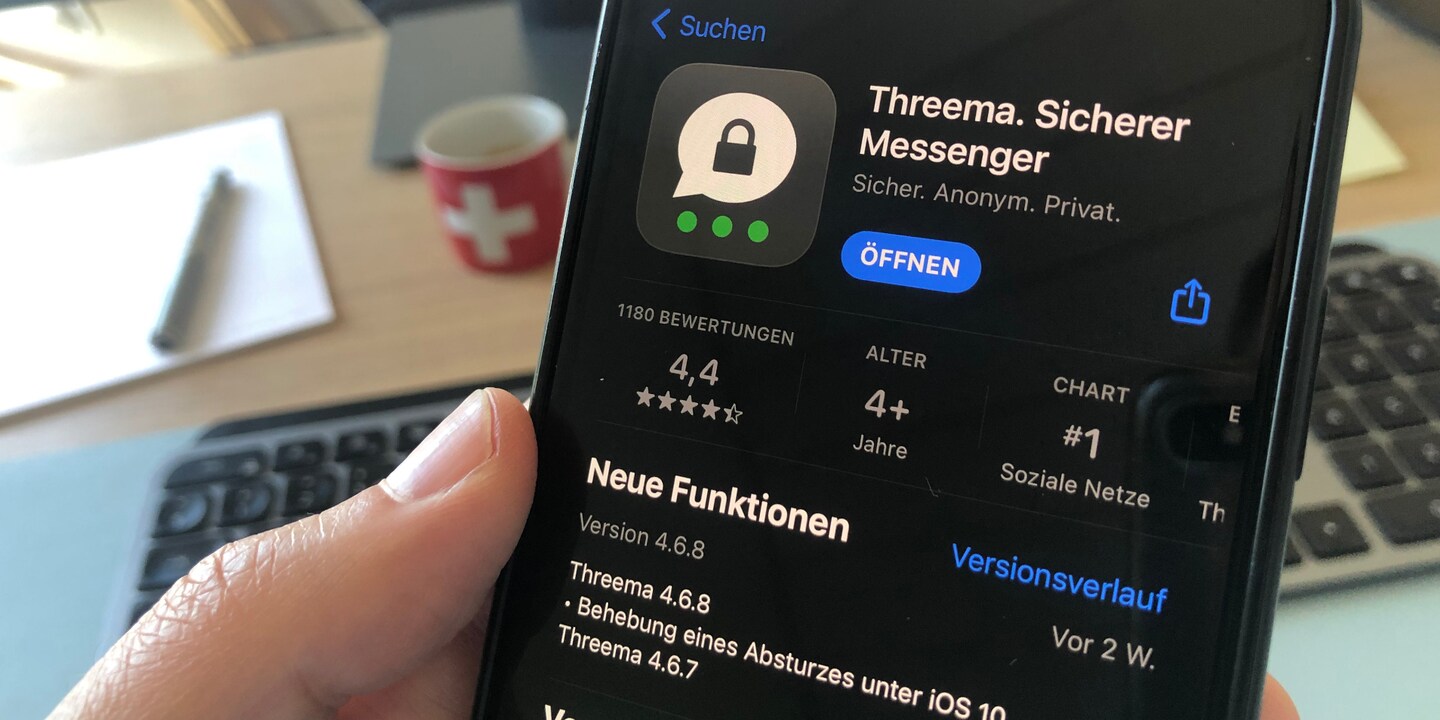 Number of Threema users climbed to over 10 million

Thanks to the situation with WhatsApp, the Swiss messenger Threema is gaining momentum. According to its founder, the paid service now has more than 10 million users.
Threema, based in Pfäffikon (SZ), is the name of the company and the product. As Martin Blatter, one of the three founders, now stated in the business magazine Bilanz, the number of downloads of the app is increasing rapidly.
«We're registering almost five times as many daily downloads,» Blatter told Bilanz, adding that there are more than 10 million Threema users now.
Threema benefits from industry leader WhatsApp changing its terms of use. Since the beginning of the year, the Facebook-owned provider has been trying to get its users to accept new terms and conditions – including, among other things, more data sharing between WhatsApp and Facebook. WhatsApp has published some details on an info page, but this page is well hidden.
What's for sure is that the discussion about privacy and terms of use doesn't benefit WhatsApp. Users who value the security of their personal data and who don't want to give up this data unconditionally and free of charge as a commodity to the Facebook group are looking for alternatives.
Providers of messenger apps rarely communicate how many users they have. The number of Signal users, a messenger service run by a nonprofit foundation, is estimated to be about 40 million. Signal is free, while Threema costs a one-time fee of three francs / euros. That makes the number of ten million users even more remarkable.
Compared to WhatsApp, however, it's peanuts. There are more than two billion WhatsApp users worldwide. The Facebook group won't be too concerned when they calculate how much loss a few million churning users are likely to cause. And how much more profit they can generate from the data of people who are simply too comfortable to switch to alternative messenger services.
---

Journalist since 1997. Stopovers in Franconia (or the Franken region), Lake Constance, Obwalden, Nidwalden and Zurich. Father since 2014. Expert in editorial organisation and motivation. Focus on sustainability, home office tools, beautiful things for the home, creative toys and sports equipment.
---
---
---
These articles might also interest you
Skeleton Loader

Skeleton Loader

Skeleton Loader

Skeleton Loader

Skeleton Loader

Skeleton Loader