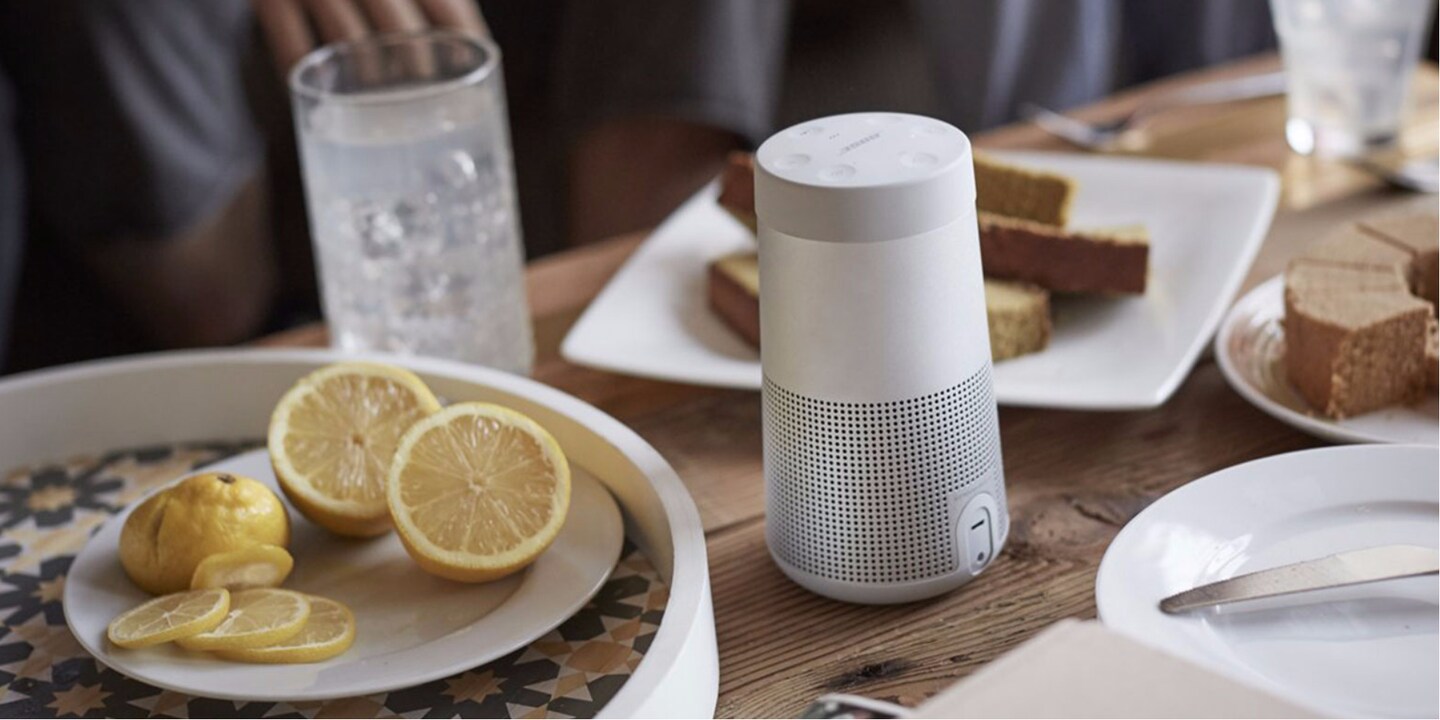 Little speaker, big goosebumps: new Bose products

Listen to music wherever you want and no matter what you're up to. The new portable Bluetooth speakers SoundLink Revolve, Revolve+ and SoundLink Color II are ready for any adventure.
The new SoundLink Revolve is one of the best-performing portable Bluetooth speakers yet. It delivers true 360° sound for consistent, uniform coverage.
Astonishingly loud – surprisingly small
Don't let its size fool you. This pint-sized enclosure is packed with more technology than meets the eye. A highly efficient transducer, dual-passive radiators and an omnidirectional acoustic deflector. All of which simply means you'll get lifelike sound and real-life goosebumps.
It sings in the rain
The Revolve is surely not afraid of a little water. Its water-resistant design means you can use it more places without worrying, like at the pool or by the kitchen sink.
Bumpers for bumping
Nobody's perfect. And with this speaker, there's no need to be. No worries if you knock it over, toss it in your bag or set it down a little harder than you meant to. Soft materials let you bump worry-free.
Packed with power
A portable Bluetooth speaker needs impressive battery life. This one delivers. The rechargeable lithium-ion battery plays up to 12 hours without compromising the deep, powerful bass you'll get from ours.
Smartphone-free zone
Don't have your phone handy? Don't worry. Just press and hold the multi-function button to access the voice input for Siri and Google Now right from the speaker.
An app can make the difference
The Bose Connect app makes it easy to connect and automatically switch between Bluetooth devices. For those times when loud just isn't loud enough, use the app to connect any two SoundLink Revolve speakers in Party Mode. Or get even closer to the feeling of a live performance by switching to Stereo Mode.
Speakerphone
You've seen it before. Everyone crowded around with one friend on speakerphone. You struggle to hear them, they struggle to hear you. Not anymore. SoundLink Revolve speakers let you take calls right through the speaker, so words are more clear and less muffled.
SoundLink Revolve+
The SoundLink Revolve+ is larger and has even more powerful and deeper sound than the SoundLink Revolve. With a larger radius and a flexible handle, it's designed to go wherever you want to bring the music. There's also a difference in battery life: Once fully charged, the SoundLink Revolve+ runs up to 16 hours whereas the SoundLink Revolve lasts up to 12 hours. All other functions are identical.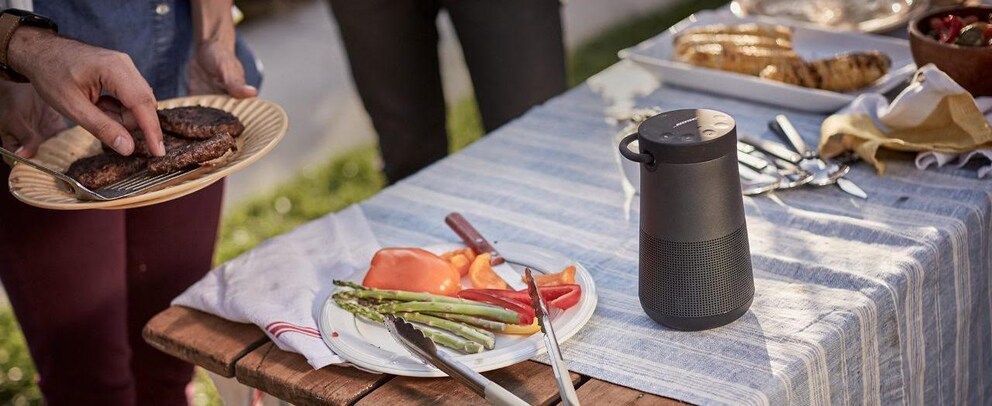 SoundLink Color II
The SoundLink Color Bluetooth speaker II is designed for life on the go. The wrap-around silicon body gives it the compact durability you need to toss it in a bag or backpack and take it anywhere.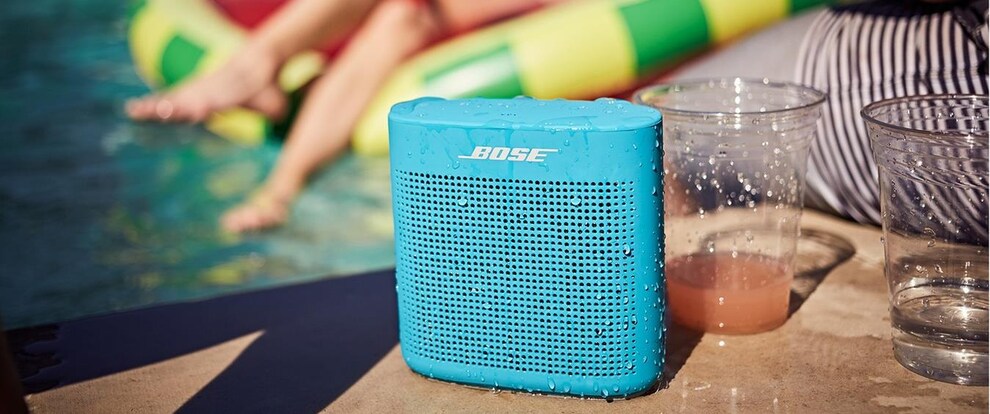 ---
Being creative is my number one passion – from cooking to shopping to home decorating and as a member of the marketing team. High-energy sports like snowboarding, wakeboarding or surfing push me to my limits. Electronic beats blow my mind.
---
---
---
These articles might also interest you
Skeleton Loader

Skeleton Loader

Skeleton Loader

Skeleton Loader

Skeleton Loader

Skeleton Loader