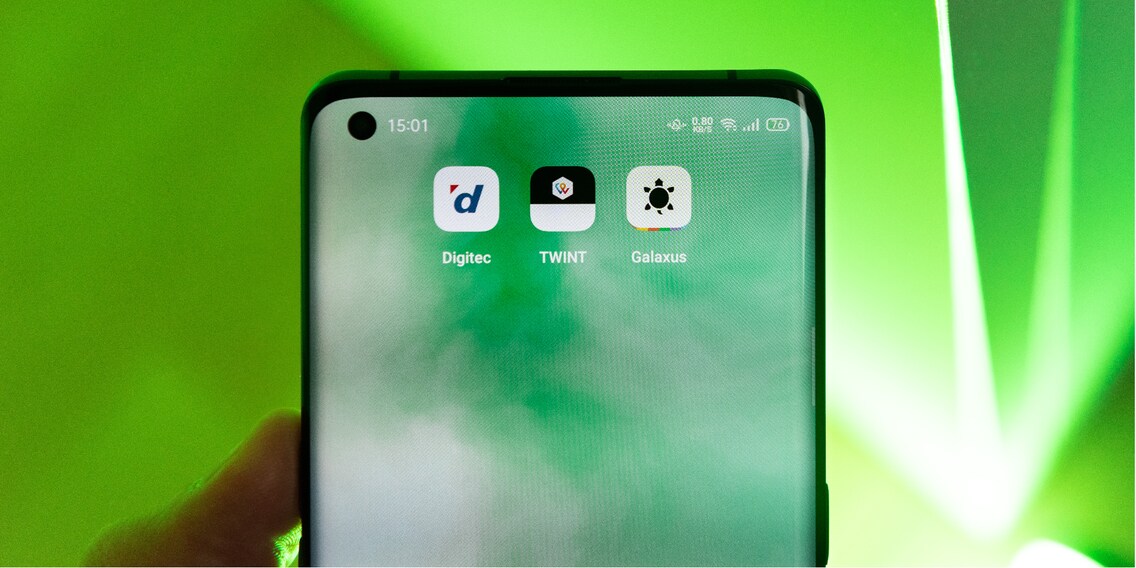 Let's TWINT again!
The spat is over: Digitec Galaxus customers can use Twint to pay for their purchases once more.
March 2020 is one for the history books: COVID-19 ushered in the first lockdown and overnight, we had to say goodbye to bars, restaurants and hair salons before resigning ourselves to an indoor existence that was to go on for weeks.
And as if that wasn't enough, those of you who wanted to quickly stock up on the necessary home-office equipment, toilet paper or cake pans suddenly had to do so without the beloved payment option Twint. Both we and Twint were open about how that came to be and received quite some encouragement. Of course, a part of the Community was not amused and let us know as much with some snappy comments. BallLP, for one: «That's a shame! I've always used Twint. It was so easy and fast. I hope Twint eases up...»
Good things take time
Just like that, a good eight months have come and gone. After a summer of COVID spent in semi-captivity, the pandemic seems to be on the rise once more. The second wave of COVID-19 has a firm grip on Europe and, one by one, family Christmas celebrations are being cancelled. But there is one ray of hope: the gossip surrounding Twint as a payment option is, indeed, true. All the lengthy negotiations and sweat-inducing discussions have paid off: we've managed to find common ground and have reached an agreement Digitec Galaxus and Twint can stand behind.
From now on, Twint is available in our shops as a payment method again. «The fact that we're able to offer Twint as a payment method again in time for the upcoming Christmas season is good news for everyone who missed having it,» says Florian Teuteberg, CEO of Digitec Galaxus. So: stay calm and TWINT on.
Skeleton Loader

Skeleton Loader
---
Making sure employees and media know what's up at Digitec Galaxus is my job. But without fresh air and a lot of exercise, I basically stop functioning. The great outdoors provides me with the energy I need to stay on the ball. Jazz gives me the tranquility to tame my kids. 
---
These articles might also interest you
Skeleton Loader

Skeleton Loader

Skeleton Loader

Skeleton Loader

Skeleton Loader

Skeleton Loader