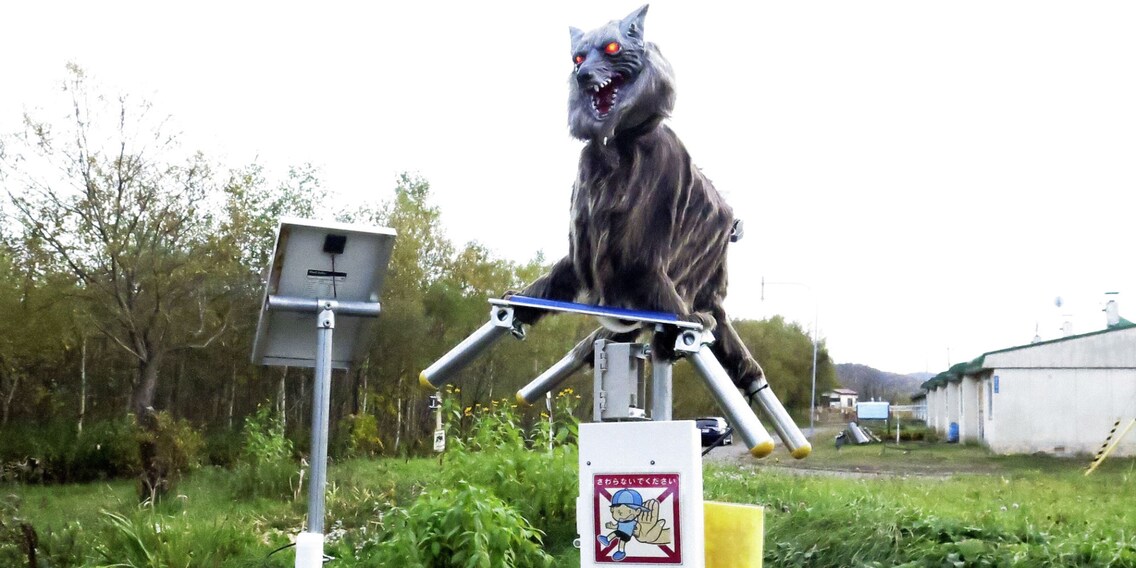 Japan's monstrous robot wolf is successfully combatting bears

Bears are threatening innocent Japanese. But the resourceful islanders won't take this lying down. They've created mechanical robot wolves to frighten away potential hungry predators.
In Japan, especially on the island of Hokkaido, bear attacks on humans have been growing for years. This year alone there were dozens of them, two of which were fatal. This is presumably due to the clearing of forests and changes in the ecosystem. Animals find little food in the months before winter and start encroaching on populated areas in search of supplies.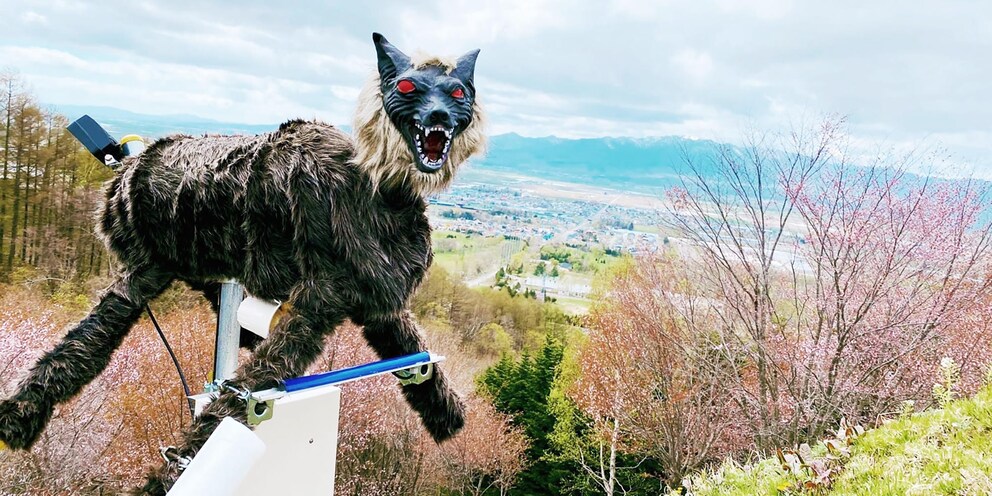 After a five-year high in Japanese bear sightings, Takikawa town authorities were no longer willing to stand idly by. Towards the end of September, the local government decided to purchase a few terrifying robot wolves from the manufacturer Ohta Seiki to protect the village, akin to scarecrows. According to official information, two robots have been successfully installed and put to use. Since they've been in use, there have been no encounters between humans and bears. In case there are any bears reading, good luck getting past these horrifying abominations.
This robot in wolf's clothing has glowing red eyes and knows when to move its head thanks to installed motion sensors. Its grimace is backed up by LED flashes and over 60 audio samples. This includes actual howling wolves as well as artificial mechanical noises.
Authorities came up with the idea of using robot wolves thanks to a similar bear scarecrow that was first installed on the island in 2016 to protect livestock. Since 2018, the manufacturer of the robots has sold 70 units, 62 of which are in operation throughout Japan.
By the way, islanders have no problems with real wolves, as they're nearing extinction due to poaching. We don't yet know whether a monster bear robot would help in case of a wolf threat.
---



I find my muse in everything. When I don't, I draw inspiration from daydreaming. After all, if you dream, you don't sleep through life.
---
---
These articles might also interest you
Skeleton Loader

Skeleton Loader

Skeleton Loader

Skeleton Loader

Skeleton Loader

Skeleton Loader