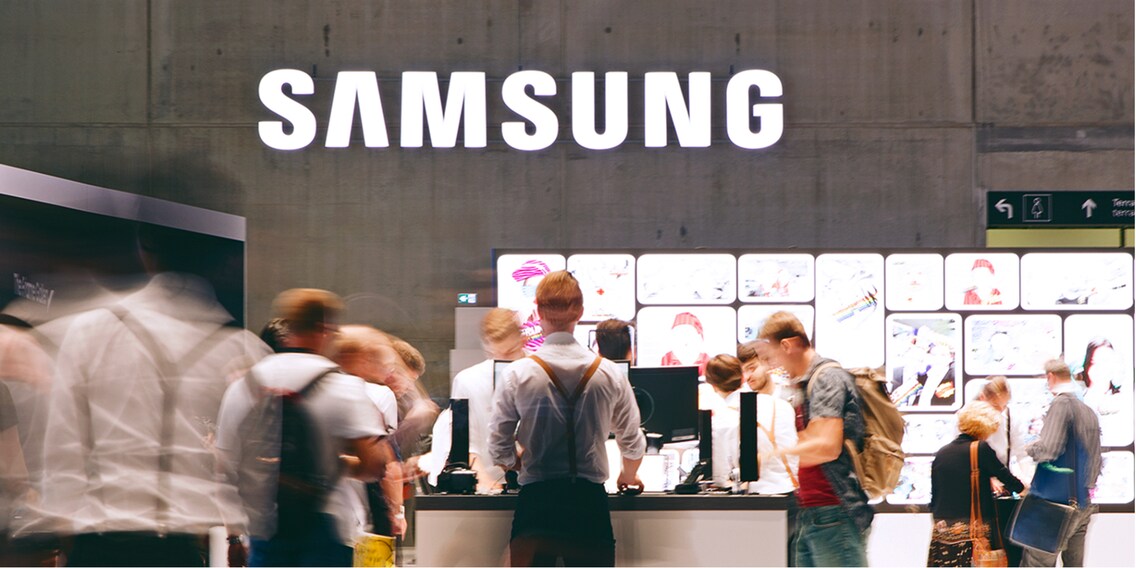 Is Samsung preparing for an OLED TV comeback?

Industry insiders have made a breakthrough: Samsung is closing down LCD production in Korea in order to prepare for OLED TV manufacturing. How would this shake up the TV market?
According to the industry magazine The Elec, Samsung closed down several of its LCD production lines in South Korea. Reportedly, this will enable a shift from LCD to «large-scale» OLED TV panel construction. The Elec's sources come from industry insiders. Rumours surrounding an OLED comeback have been circling since January 2019.
New OLED production will be part of «Project C». The project's end goal is for production of all LCD panels to be centralised in China. OLED manufacturing will be concentrated on home soil instead.
The equipment necessary to rebuild the Samsung display plant in southern Chungcheong Province is expected in October, according to The Elec in a report published in early August 2019. Accordingly, Samsung Display would have entered into a non-disclosure agreement with several major suppliers.
Samsung Switzerland hasn't yet responded to questions. If anything in this situation changes, I'll update the article.
Samsung and OLED displays
Samsung isn't new to the OLED game. The South Korean manufacturer already manufactures these displays for its own high-priced smartphones under the «Super AMOLED» brand. The Galaxy S10+ is only one example. Apple's OLED iPhone displays, including the latest iPhone XS and XS Max, also come from Samsung's factories (article in German).
Background informationSmartphone

Alles nur heisse Luft: Was AMOLED wirklich bedeutet
Since ending OLED TV production in 2014, Samsung has only vehemently spoken out against the technology in terms of TV panels. Instead, the South Korean giant is focusing on the further development of LCD technology with nanoparticles: Quantum Dot Light Emitting Diode, called QLED. While QLED panels have often proven to be brighter, more vibrant and more durable than their competitors, they are generally considered less natural and brilliant than comparable OLED panels.
A Samsung OLED comeback would be surprising in the sense that the manufacturer has already done a lot of hard research on future LCD technologies in order to kill OLEDs. In addition to some lesser known LCD technologies such as «Mini LED» or «Dual Cell LCD», «Micro LED» technology in particular is expected to be closer to market maturity for home cinema than was assumed a year ago.
That leaves one question: if technology that will drive OLED displays out of the market is so close at hand, why would Samsung possibly want to set up OLED TV production?
A logical conclusion seems to be that Samsung doesn't seem to believe that OLED TVs will end so soon after all. There's more. Maybe LCD panels, which are intended to replace OLED panels, are still a long way from market maturity. This could warrant massive investment into the research and development of home-made OLED TV panels.
Provided the insider reports are true.
---



I'm an outdoorsy guy and enjoy sports that push me to the limit – now that's what I call comfort zone! But I'm also about curling up in an armchair with books about ugly intrigue and sinister kingkillers. Being an avid cinema-goer, I've been known to rave about film scores for hours on end. I've always wanted to say: «I am Groot.» 
---
These articles might also interest you
Skeleton Loader

Skeleton Loader

Skeleton Loader

Skeleton Loader

Skeleton Loader

Skeleton Loader