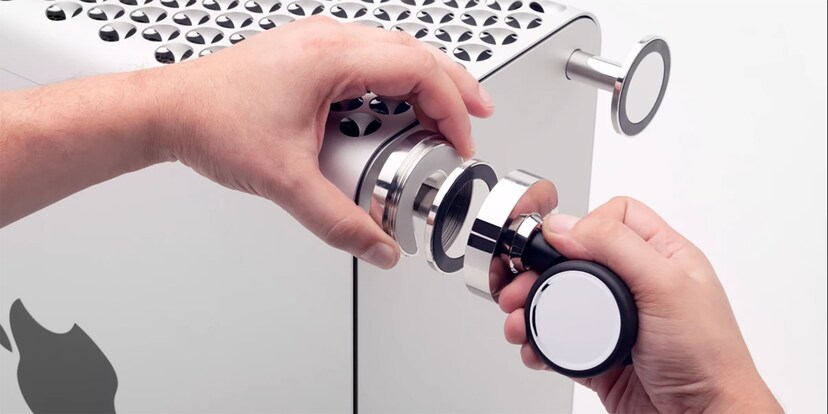 iRoll Pro: third-party manufacturer creates wheels with brakes for Mac Pro, still overpriced
Other World Computing just launched wheels for the Mac Pro. For $199. They solve the problem of braking and are worth about half of the original wheels.
We'll finally be able to brake with the Mac Pro. For 199 dollars. This only applies to pre-orders. Afterwards, the Rover Pro will cost $249.99.
The pricing policy surrounding the Mac Pro and its wheels is continuing to sound like a bad joke. The most expensive Mac ever – the deluxe all-inclusive insanity model will run you a cool 59,658 Swiss francs – remains a staple for satire and mischief.
Now with brakes. Wow.
The OWC Rover Pro from manufacturer Other World Computing is in every respect your best option for Mac Pro wheels. If you choose the deluxe Mac Pro, with all extras and maximum performance – including 1.5TB of RAM – you'll have invested 440 francs into four dinky wheels.
OWC knocks this down to $199. They also fix a bug in Apple's design. The CHF 500.– Apple wheels don't feature brakes. If you happen to work on a sloping surface, your Mac Pro will quickly leave you.
OWC's wheels on the other hand feature wedges.
The OWC Rover Pro can be attached to the existing feet of the Mac Pro without tools. The iRoll Pro design is so ingenious that OWC patented it. Yowie Wowie!
If you don't like the included brakes, the iWedge Pro is still available free of charge.
Why are wheels even necessary?
During all this hype, has anyone really wondered why or if the Mac Pro even needs wheels? No desktop that I know of – whether in private or professional environments – has to be physically moved over long distances. It just doesn't justify even a 200 franc price tag.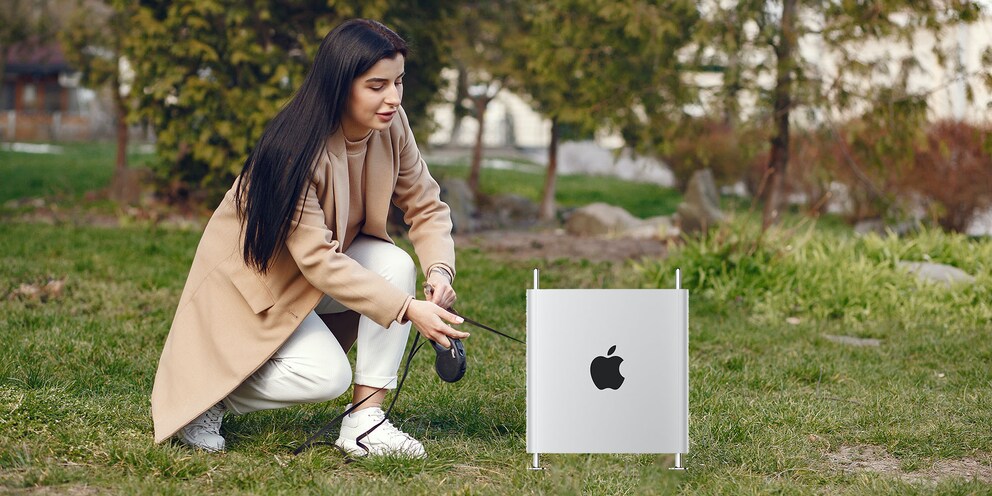 Or maybe I'm forgetting all those artsy entrepreneurs who take their Mac Pros for a walk along the Limmat every day. Maybe they'll need an iLeash to go with their Mac Pro.
---
Journalist. Author. Hacker. A storyteller searching for boundaries, secrets and taboos – putting the world to paper. Not because I can but because I can't not.
---
---
---