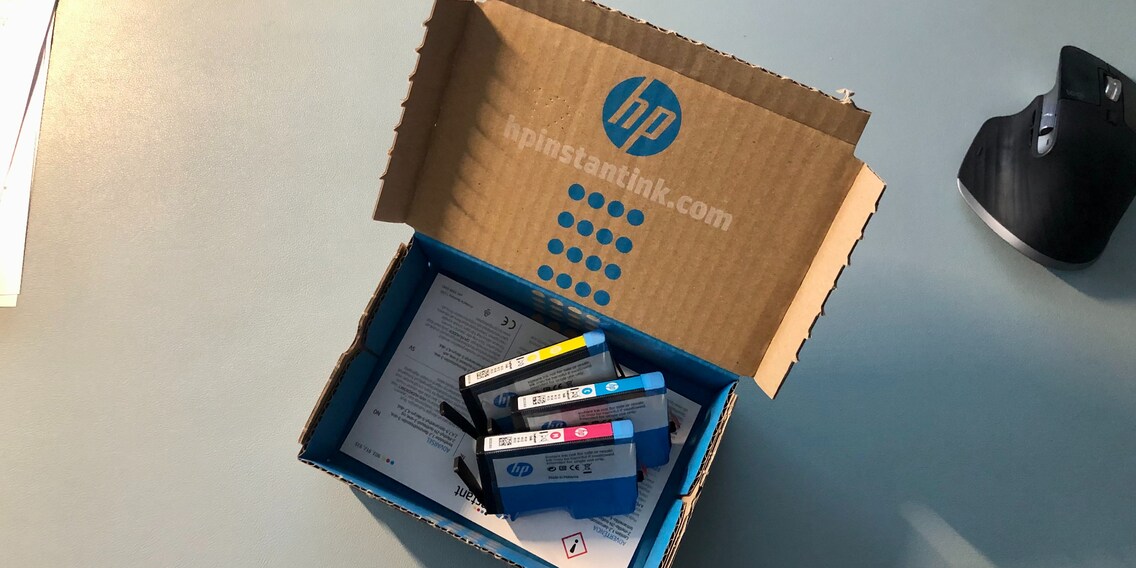 This article was translated automatically.
HP raises prices for its printer ink plan
Printer manufacturer Hewlett Packard is turning the price screw. The Instant Ink offer, where you can subscribe to printer ink, is becoming significantly more expensive in some cases.
HP has informed customers via e-mail about "rate adjustments" for the HP Instant Ink program. The adjustments mean an increase of up to 100 percent. This steep surcharge primarily affects users who have booked a small page quota. Until now, you could subscribe to a budget of 15 pages per month for 1.50 francs. HP has cancelled this rate. The smallest budget now only contains 10 pages - and costs 1.95 francs. This is a doubling of the price per page. The new prices will apply equally to existing and new customers as of February 27.
The table shows that the ink subscription rates will become noticeably more expensive, especially for infrequent and occasional printers. The quotas for 50 and 100 pages cost around 20 and 14 percent more per month, respectively.
The HP Instant Ink service was launched by HP in 2017. At that time, it was still a "Free Printing Plan", where you could print up to 15 pages per month for free, or get the ink sent to you for free. At the introduction, the 50-page rate cost 3.95 francs, so the increase after about five years is painful, but also understandable. Prices in other tariffs had already been increased slightly between 2017 and today.
I have presented and explained in detail how the Instant Ink program works in practice here:
ReviewOffice

Tinte im Abo: In der Falle von Instant Ink gefällt's mir
---



Journalist since 1997. Stopovers in Franconia (or the Franken region), Lake Constance, Obwalden, Nidwalden and Zurich. Father since 2014. Expert in editorial organisation and motivation. Focus on sustainability, home office tools, beautiful things for the home, creative toys and sports equipment. 
---
---
These articles might also interest you
Skeleton Loader

Skeleton Loader

Skeleton Loader

Skeleton Loader

Skeleton Loader

Skeleton Loader