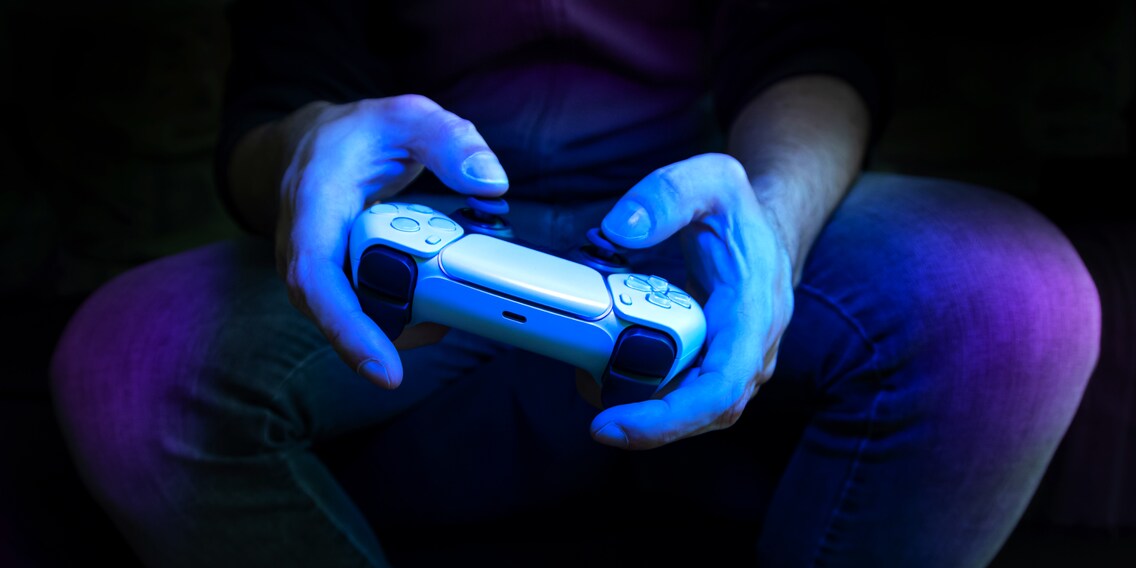 How to fix slow PS5 downloads

There can be many reasons for slow PS5 downloads, even if you have a fast internet connection. In this article you'll learn how I solved the problem, as well as some alternatives.
Last night I did some spring cleaning on my PlayStation 5, uninstalling games I won't be playing in the near future. In turn, I marked games I want to play again for download. However, these dragged on. And on. At its best, the console only manages around 55 megabits per second (6.9 megabytes). Meaning I have to wait over four hours for around 100 gigabytes. And that's despite the fact that I have a gigabit internet connection with lightning-fast Wi-Fi for notebooks, smartphones and yes, the PlayStation.
At first I thought Sony might be having problems with their servers. Maybe that's why the PS5 is running at a snail's pace. But then it occurs to me that I already had to wait an eternity for my last game download a few weeks before. Maybe the problem lies within my four walls after all.
Two minutes later, these suspicions are confirmed. I go into my PS5's settings and check the connection status under Network. I notice that the PS5 operates in the 2.4 gigahertz frequency band: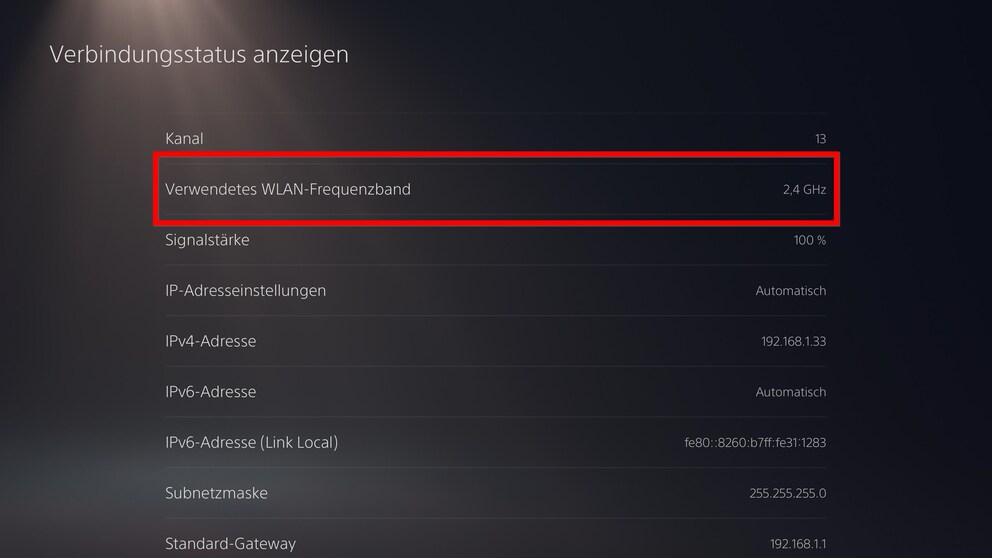 Most networks have two frequency bands – one in the 2.4-gigahertz range and a second in the 5-gigahertz range. Now, using the same antenna power, the 2.4-gigahertz frequency band can cover a further distance than the 5-gigahertz frequency band. In return, much faster downloads are possible with 5 gigahertz.
Why my PlayStation relies on 2.4 gigahertz with less data throughput is beyond me. Using my notebook, I measure a 5-gigahertz signal at -60 decibel milliwatts at the same location. It's strong enough andresults in around 500 megabits per second (62.5 megabytes) when downloading.
How to solve the 2.4 gigahertz and other Wi-Fi problems
If you have the same problem as me and are absolutely sure that your Wi-Fi provides a strong 5-gigahertz signal to the PS5's location, then follow these steps:
Open the PS5 settings and go to Settings > Network > Set up Internet connection.

Your Wi-Fi will be listed there under Registered Networks.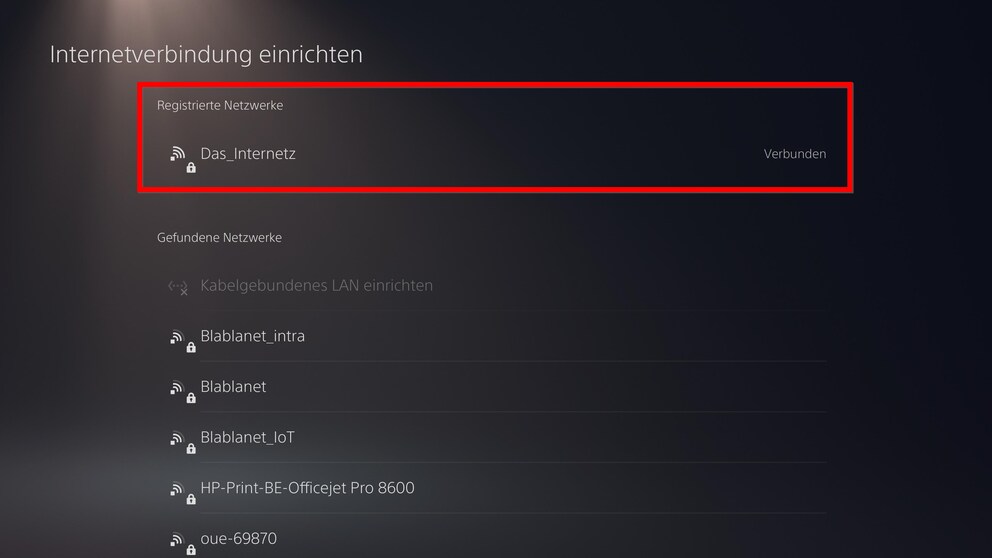 Highlight your network and press the Option key on your controller.

Further settings for the network will then open. Select the lowest item Wi-Fi Frequency Bands and switch from Automatic to 5 GHz.
After switching the frequency band option, I measure a download speed of 447 megabits per second (55.9 megabytes) in the PS5's connection test. Now a 100-gigabyte download no longer takes four hours, but only 30 minutes.
But what if your download speed goes on strike due to other issues?
I haven't tested all of the following, only the first option – but these should also help against download problems:
Use a network cable to connect your PlayStation to the internet.
If your network is too weak, it's best to place the router/satellite closer to your PlayStation.
In some bad network cases, adjusting the DNS settings to Google servers might help. Open the PS5 settings and go to Settings > Network > Set up Internet connection. Highlight your network and press the Option key on your controller. Then select Advanced Settings. Now change the DNS settings from Automatic to Manual and enter the following under Primary DNS: 8.8.8.8. Under Secondary DNS, write 8.8.4.4.
You can also try to increase speeds by adjusting the MTU (Maximum Transfer Unit) value in the same Advanced Settings. To do this, change the MTU Settings from Automatic to Manual. By default, the MTU has a value of 1,500, which you can adjust to Sony's recommended alternative values. Try 1,450 or 1,473. Note: if you want to adjust the DNS settings as well, it's better to test each setting individually.
Activate Stay Connected to the Internet under Settings > System > Power Saving > Features Available in Rest Mode. Then, in the evening, you can put the PlayStation into sleep mode after starting a download and rest easy knowing the game will be installed the next morning.
Activate Enable Turning On PS5 from Network in the Rest Mode settings to start downloads on the go using the PlayStation app.
If all this doesn't help despite your fast internet, you'll probably need better network devices. If you know of any other solutions apart from replacing the Wi-Fi router and the approaches mentioned, feel free to post them in the comments.
Header image: Shutterstock
---



I find my muse in everything. When I don't, I draw inspiration from daydreaming. After all, if you dream, you don't sleep through life.
---
---
---