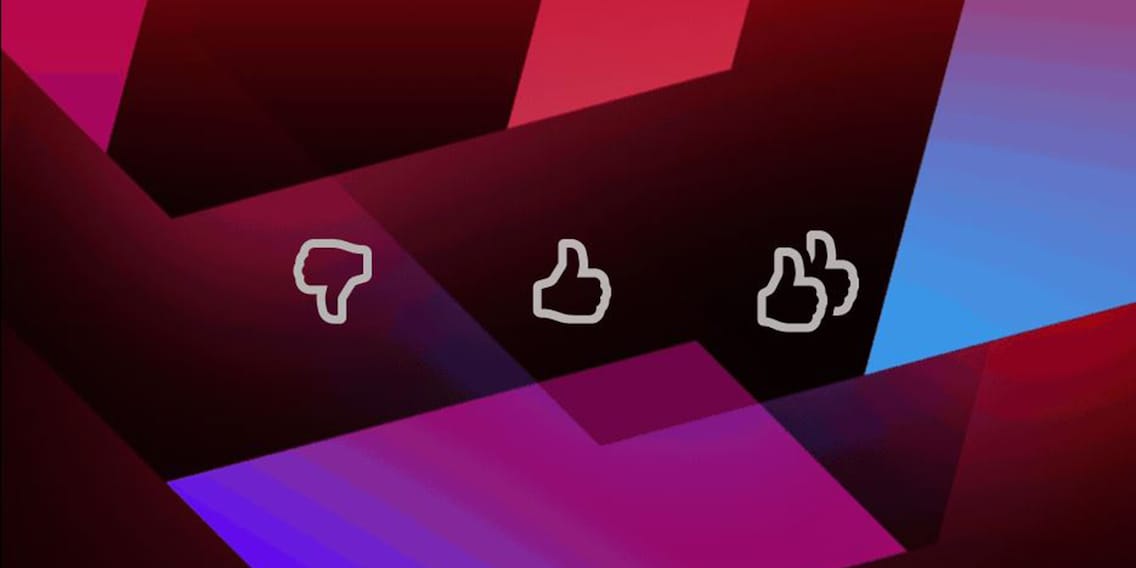 This article was translated automatically.
Groundbreaking: Netflix introduces the Super-Like
What do Tinder and Netflix have in common? The Super-Like. What sounds like the beginning of a bad joke is reality - whether you like it or not.
Listen and be amazed: The Super-Like is coming to Netflix. A trend-setting innovation, no doubt, that will have a significant impact on the future of the trendy streaming service market. Series aficionados can finally express their preferences appropriately, while Netflix collects even more data about its viewers.
An epoch-making coup.
An example to better illustrate: a super like on Netflix works like a super like on the once so avant-garde online dating platform Tinder, simply noch without additional subscription fees. If you not only like something, but love it, you can now tell Netflix not only with a "thumbs up", but even with a - behold - "double thumbs up"! Netflix writes this in its official press release with the endearing charm of a drunken lecher at the bar: "Go ahead and dare. Tell us what you love on Netflix. You know you want it."
No joke. It really does say that.
Is the Super-Like even looking to the future?
"People have never had so many great entertainment options as they do now," Christine Doig-Cardet, director of product innovation and personalization experiences at Netflix, optimistically tells industry magazine The Verge. "It's really important to find the shows and movies you're going to love."
What's exciting is the emphasis on the word "will." Doig-Cardet is thus confirming that the Netflix algorithm will no longer merely tell us viewers what to like and what not to like. Instead, thanks to Super-Like, the algorithm will soon simply be smart enough to predict our tastes.
At least as amazing is Doig-Cardet's ability to get around tricky issues à la Alinghi navigator Ernesto Bertarelli. For example, the actually much more accurate five-star rating system that Netflix abolished anno 2017. Probably to spare us unnecessarily complicated and confusing rating systems. Very smart. All the more so if the - of course highly unlikely - case were to occur that Netflix's own productions were rated worse than purchased productions.
Netflix has long recognized anyway that parameters like "74% match" tell us much more about the quality of the suggested content than any rating system in the world - even if it's never quite clear what the suggestions 74% match with. But who cares about that.
When is the super like coming?
The world's largest streaming service has already rolled out the highly anticipated Super-Like on all channels - TVs, smartphones, web browsers. So from now on, we can all finally tell Netflix that we like "Bridgerton" twice.
---



I'm an outdoorsy guy and enjoy sports that push me to the limit – now that's what I call comfort zone! But I'm also about curling up in an armchair with books about ugly intrigue and sinister kingkillers. Being an avid cinema-goer, I've been known to rave about film scores for hours on end. I've always wanted to say: «I am Groot.» 
---
---
These articles might also interest you
Skeleton Loader

Skeleton Loader

Skeleton Loader

Skeleton Loader

Skeleton Loader

Skeleton Loader