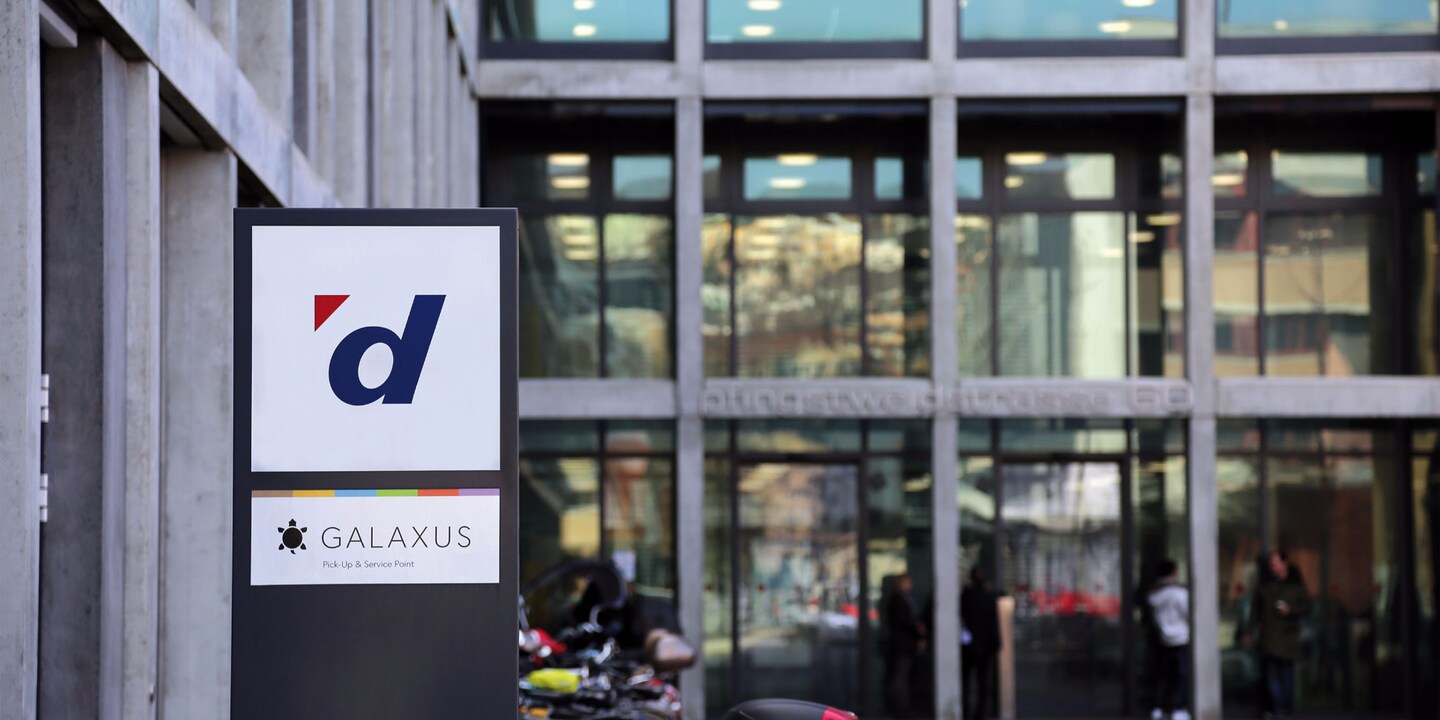 Galaxus is expanding to Germany
Watch out! Galaxus will soon be coming to screens in Germany. 2018 is set to be the year we take our Internet warehouse over the border. What's even better is that even our Swiss customers will benefit.
Our big news is that we're expanding to Germany. Next year will see us launching our first international online shop, galaxus.de. Galaxus in Germany will follow the Swiss model in that it will be an online warehouse. It is a place where our customers can shop for a huge variety of goods from smartphones to drones, ink cartridges, nappies, blenders, lipsticks, sofas and skateboards.
«I'm sure German shoppers will appreciate our online shop,» said Florian Teuteberg, CEO and co-founder of Digitec Galaxus AG. The main factors that make him confident of success in Germany are the common language and a population that is ten times as big and has greater affinity with buying online than the Swiss.
While online retailers in Switzerland in the non-food sector have a share of around 15% of the retail industry, this figure is already over 20% in Germany,
In terms of looks, galaxus.de will be similar to galaxus.ch. «This will make the development phase less time-intensive and let us offer new features in both countries simultaneously,» explained Teuteberg. The headquarters for galaxus.de is set to be in Hamburg, where the team will have an on-site CEO.
Articles and a wealth of information pave the road to success
In terms of price, the German side of the business will be positioned similar to that of galaxus.ch. In other words, in line with the best offers from our competitors. In Switzerland, it is in a great part thanks to Digitec Galaxus AG that prices for electronic goods are lower these days than the EU average.
On our own turf, one of our ways of standing out from the competition is by providing editorial content for our customers. We plan to do the same in Germany, with unbiased test reports, guides and updates from industry trade fairs. This gives customers an inspiring and interesting shopping environment.
What is also popular in both the digitec and Galaxus online shops is the various filter features and the wealth of information in the articles posted there. For instance, our customers can learn about the focal length of a drone camera, washing machine overspeed and what the washing symbols on pillows mean. All of this makes finding the right product a lot easier.
Lower prices – even for Switzerland
It's not just German shoppers who will benefit from our expansion but also our Swiss customers. «Savings made in improved purchasing deals will be mirrored in prices for the customer,» promised Teuteberg. He went on to say there were plans to expand the range of products offered in the Swiss online shop.
For Teuteberg, one thing is already clear: «If we're successful in Germany, we'll look to take Galaxus to other countries.»
---
At digitec and Galaxus, I'm in charge of communication with journalists and bloggers. Good stories are my passion – I am always up to date.
---
These articles might also interest you
Skeleton Loader

Skeleton Loader

Skeleton Loader

Skeleton Loader

Skeleton Loader

Skeleton Loader